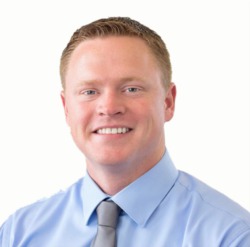 I began my career in real estate in 2010 while serving on active duty with the United States Air Force at Eielson AFB Alaska. During my 13-year, active duty military career I have deployed in direct support of multiple Contingency Operations across the Middle East including Iraq, Afghanistan, U.A.E., and Jordan.
During our time in Alaska we had the opportunity to experience some truly amazing things. Whether it be camping on the river with great friends, watching the northern lights at 40 below zero or the birth of our daughters Lillian and Olivia, Alaska will always be a special place to our family. After our amazing 6-year tour in Alaska came to an end, my wife and I decided it was time to head back south so we could be closer to family.
 I left active duty in 2016 and transitioned to the Air National Guard at Mcghee Tyson's 134th Air Refueling Wing shortly after. My time and training in the Air Force as a noncommissioned officer as well as more than 7 years in the real estate industry has given me a unique set of skills and perspective. This training and experience has enabled me to solve any obstacle that comes our way and through preparation, always stay one step ahead.
From Alaska, through Canada and across the "Lower 48", finally back home in East TN and looking forward to the opportunity to help members of my community with all their real estate needs!