Christine McInerney
Realtor®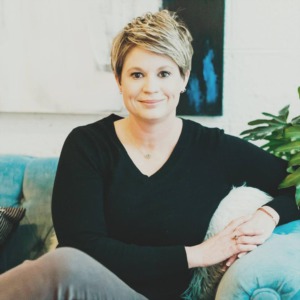 Christine McInerney with The McInerney Team powered by eXp Realty is a FULL TIME DEDICATED REALTOR® ready to assist you in all your real estate needs. We are energetic, research-driven, focused, compassionate and down to earth professional who take my jobs very seriously and have a true passion for real estate.

We offer free buyer agent services and are Knoxville relocation specialists. We provide detailed information on schools and neighborhoods and can answer all of your questions about the area. Call us to get started with your home search: 865-237-5289 (Direct Line- call or text)

If you need to sell your house, INTERVIEW US. We commit ourselves to diligent research and unsurpassed Internet exposure to get our clients homes in front of the most buyers possible. By the way, these buyers are not in newspapers and home magazines. If you are considering hiring a family member or friend without interviewing them for the job because you want to "do them a favor" you may be making a huge financial mistake. To us, a seller should go with the most qualified agent they see fit to get their house sold, even if it means hurting someone's feelings. This is probably your largest financial investment and you can't afford to put it in the hands of someone who will simply throw a sign in the yard and put your house on the MLS. However, don't take our word on it, we encourage you to GOOGLE us.

We will work with you and offer you a fair fee that works with your needs and budget. We offer an unconditional listing agreement that you can withdraw at anytime if you are unsatisfied with our services. We only get paid when your home sells - At Closing. 

We take our jobs very seriously and YES, THIS IS OUR FULL TIME AND ONLY OCCUPATION. We dedicated ourselves completely to our profession and absolutely love what we do.

Call us today and we'll prepare a thorough market analysis, meet with you to talk about recent sales and closings in your area and go over our incredible technology-driven marketing plan.