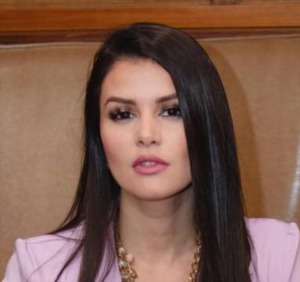 Gaby is a certified global marketing agent and has an extensive client base featuring those who seek the luxury lifestyle abroad including celebrities, CEOs in the automative industries and foreign investors.

As a prominent figure in the luxury real estate market with Exp Realty, she has been recognized Internationally as luxury specialist, real estate investor and International sensation as ranked the number 1 real estate influencer with International connections that span through Central America, Europe to the United States.
Gaby has 15 + years of International Marketing experience and a proven track record of success in sales, business development and marketing, contributing a skill set to assist her clients with all their real estate needs.
With her extensive experience of technology and social media, she provides an added advantage when it comes to marketing properties globally.

Whether your goal is to buy, sell a home or relocate, she offers peace of mind to ensure your transactions are kept on track to close in a timely manner.

Her Mission: Be Passionate, Be real and be of service!

Gaby has been featured in multiple real estate articles and magazines.