Josh Moore
Affiliate Broker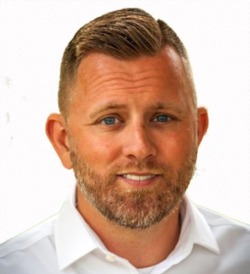 Josh Moore has made a career out of sales and marketing. Strong negotiation skills and a keen eye for great deals has been the key to his success.
 His experience in skilled trades, sales, and marketing made the transition to Real Estate seem like a no-brainer. He's been comfortably building his business ever since, and plans to start investing in property himself.
A Geography major at Arizona State University, Josh has a expert understanding of people, places, and the patterns that exist between them.
Originally from Northern IL, then spending most of his adult life in Phoenix, AZ, Josh and his family have settled nicely into Knoxville, TN.  The relocation was brought on due to a very successful real estate transaction ironically, along with a desire to raise his children in a place that not only is safe, economically sound, and full of southern charm.... but also a place that is easy to be proud of and call home.