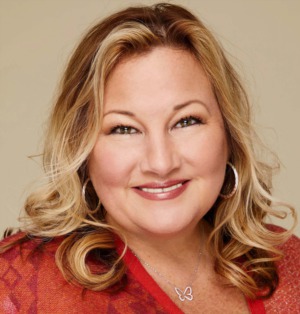 Mary Beth was born and raised in Knoxville. After graduating from the University of Tennessee, she began her career with Goody's. After serving executive roles in marketing for Eckerd Drug Stores and Bealls, she found herself longing to get back to the Tennessee hills. She missed the communities, churches and schools in Knoxville because of their focus on family. Her son, Hunter, deserved the very best, and she knew just where he needed to be.
Once back in Knoxville, she turned her attention to a start-up brand. As part of a growing company, you get the opportunity to wear many hats. In this case, she served in all kinds of roles over her nearly decade-long service to Altar'd State and A'beautiful Soul. Leading marketing, visual, stores, e-commerce, real estate, store design and construction, and merchandising filled her calendar- and enriched her toolbox. but her love for the people of Altar'd state is what garnered her the name "Mama Bear."
Her passion for East TN, however, is what started her on a new path. Over the years, she had convinced many executives from large cities to relocate to Knoxville. It was easy to sell them on the family-oriented communities, thriving downtown, great schools, sports, lakes, mountains, and cost and comfort of living. Why not make this a new chapter?
This, coupled with the fact that she oversaw negotiations, design, build, and decorating of over 120 boutiques across the country— all while remodeling, staging, or building many homes for friends, family and clients over the last decade. it was clear that her passion was working with people and helping them in any way possible.
Real estate allows her to remain in the city she loves. Her focus is now on matchmaking homes and hearts. She would love to work with you to achieve your dream.
Sold on 7/30/2021 11731 Foxford Dr
Knoxville, TN 37934
Sold on 6/18/2021 7600 Racing Run Rd
Knoxville, TN 37920