Natalie Gwin
Affiliate Broker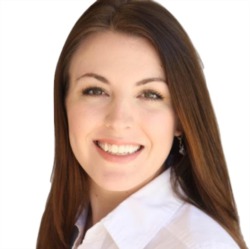 Natalie is an avid learner with 15 years of sales experience. In real estate, she says she is "equally passionate" about delivering great service and effective marketing.

Since becoming a Realtor in December 2015, she's sought mentorship from top Realtors, and strived to serve her real estate clients at the highest level.

She's an excellent communicator, responsive, and well-versed in negotiation. Her self-directed drive to be an expert in her region, and provide the best experience for her clients makes her stand out.

As a Knoxville native and enthusiast, she has a deep well of knowledge about the area, helpful to longtime residents, and newcomers alike!

Natalie works with both Buyers and Sellers. Whether you are ready to start, or are just thinking about it, Natalie loves talking about real estate and says, "What are you waiting for? Let's talk about it!"
I am: Driven
Real Estate is: Always an adventure 
Favorite Neighborhood: I really love Photo. I like the developing community, and of course the lake. However, have you seen SoKno lately?? It's amazing. 
Perfect Day: A morning hike, an afternoon at the spa, and a sunset dinner party by the lake, with family and friends. 
Dog, Cat, Bird? All of the above, and let's just add a few horses, goats, and a pig in there and start a farm. 
I am secretly: Trying to kick an Oreo habit.
I am inspired by: My child. 
I want our clients to: Know they are in good hands. 
Great Life RE is: a cutting edge comany; technologically competitive, with ethical values that match my own.