Tony Busse
Affiliate Broker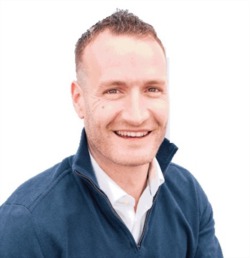 I am Tony Busse. I moved to Knoxville in 2016, from upstsate New York, with my wife and three children. We moved for the weather, low cost of living and to own a home that that can accommodate our large family without having to pay through the roof on taxes!
I have been in the property business for approximately 20 years.  As a former contractor, I know what makes a good solid house and can help you find yours. I own multiple income properties in NY state, and would be privileged to assist you in the Knoxville market!
I am: Creative and humorous. 
Real Estate is: A way to connect with new people. 
Favorite Neighborhood: Sequoyah Hills
Perfect Day: Watching football, playing football with my children, and spending an evening with friends. 
Dog, Cat, Bird? Dog!
I am secretly: Very emotional when it comes to sad movies and TV shows.
I am inspired by: Stories of those that have overcome adversity and become successful. 
I want our clients to: Be satisfied with the work I do for them. 
Great Life RE is: A firm that cares.