Knox Area Weekend To Do List, August 13-15, 2021
Posted by Eleanor Cippel on Wednesday, August 11, 2021 at 9:00 AM
By Eleanor Cippel / August 11, 2021
Comment
What a great weekend we have in-store! Check out this edition of the Great Life RE Weekend To Do List! So much to do, to try, to eat, to buy, and more!
When: Friday, August 13th, 7pm-11pm
Where: Ijams Nature Center / 2915 Island Home Ave. Knoxville
Join Ijams and Central Cinema for the afterlife comedy that showcases the ghost with the most- Beetlejuice, part of 2021's Movies Under the Stars, presented by Cherokee Distributing Co. and Sierra Nevada Brewing Co.!
Rated PG, Beetlejuice is a 1988 comedy directed by Tim Burton, that revolves around a recently deceased couple who become ghosts that haunt their former home, and an obnoxious and sneaky poltergeist named Beetlejuice from the Netherworld tries to scare away the new inhabitants.
Doors open at 7 pm; movie begins at dark (~9 pm). Food trucks and the Ijams beer garden will have tasty meals, snacks, and beverages available for purchase. NO COOLERS AND NO OUTSIDE ALCOHOL PLEASE. Dogs are allowed, but must be on leash at all times. Lawn chairs and blankets are recommended.
This event is on the Visitor Center lawn.
Tickets are $10 per person or $36 for a family four-pack. Space is limited to 500 people per movie night. Purchasing tickets ahead of time is highly recommended. Walk-up tickets may not be available.
Movies Under the Stars is sponsored by Cherokee Distributing Co., Sierra Nevada Brewing Co., Cruze Farm Dairy, Defy Explanation Pop-Up Kitchen and Craft Bakery, B97.5, 94.3 Jack FM, and 103.5 WIMZ.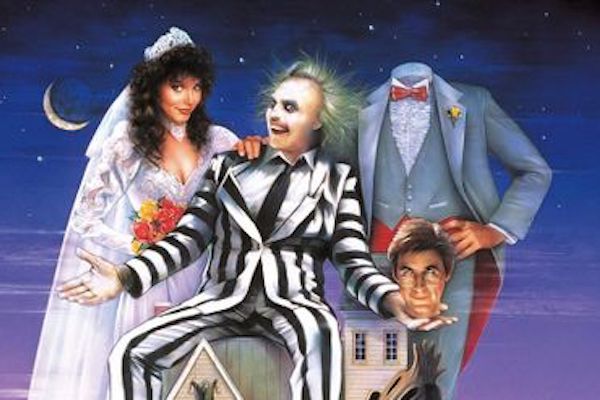 When: Friday, August 13th, 6pm-9pm
Where: The Cutting Edge Classroom / 817 N Herron Rd. Knoxville
Do you love a great burger and bourbon? How about some hand crafted sides to go with it? Then this date night class is definitely for you! You will start by grinding some fresh choice cuts of beef like sirloin, brisket, tenderloin, chuck, and short rib, season it to perfection, and form it into beautiful burgers. The Chef will walk you through the preparation of some delicious sides, fresh baked Hawaiian rolls, and toppings to compliment our burgers. Then off to the grill where you will cook up the burgers to juicy perfection. best of all you will sit down for an epic burger meal while sipping on some premium selections of bourbon! Price is for two adults ages 21 plus.
The Menu:
Fresh Hand Ground Beef Burgers
Homemade Brioche Buns
Assorted Topping Bar, Caramelized Onions, Mushrooms, Lettuce, Tomatoes, Pickles, Peppers
Assorted Cheese, Goat Cheese, Blue Cheese, Sharp Cheddar
Herb Roasted Fingerling Potatoes
Bourbon Tasting (5 selections)
The Ultimate Manhattan
Smoked Bourbon Old Fashioned
Instructor: Chef John Alunni
Demonstration/Hands On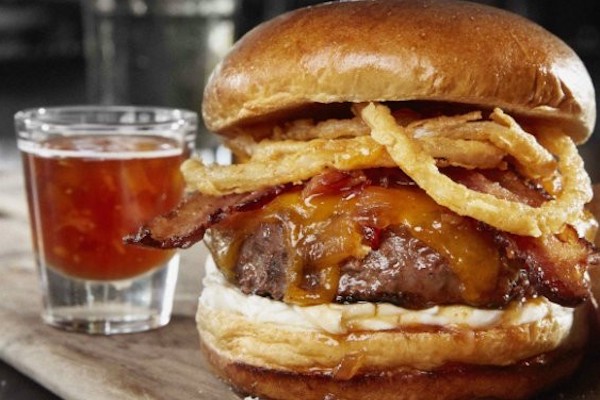 Photo Courtesy of The Cutting Edge Classroom
When: Saturday, August 14th, 10am-1pm
Where: Ski Scuba Center / 2543 Sutherland Ave. Knoxville
Try scuba diving! It's your chance to discover unknown worlds, make new friends, and enjoy a unique passion. There's nothing like it. Diving is much easier than you might think! Be ready to enjoy the new challenge and dive into a new world.
Ski Scuba Center offers full-service beginner and advanced training, their many classes are taught in an engaging, fun environment. With an emphasis on safety and knowledge, students of Ski/Scuba Center will feel confident that they have the information to dive safely, to make smart decisions, and allow them to have the best time possible.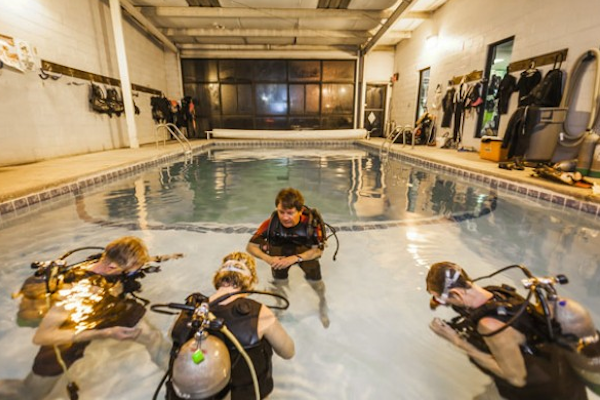 Photo Courtesy of Ski/Scuba Center
Listed by: Megan Branam, eXp Realty (865)686-2087 and Leslie Henry, eXp Realty (865)368-9836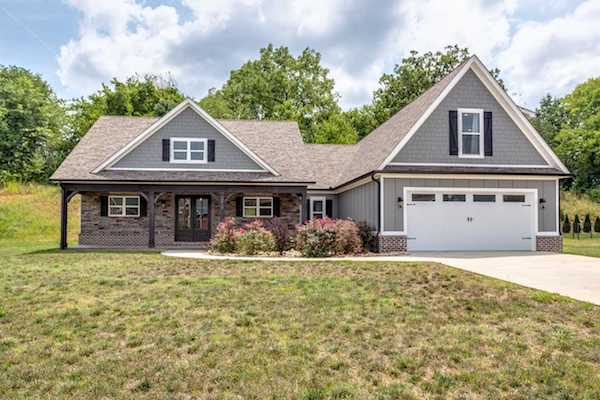 When: Saturday, August 14th, 9am-11am
Where: Mayor Bob Leonard Park / 301 N Watt Rd. Farragut
Kids have the opportunity to see, touch and climb on trucks and equipment used by the Town of Farragut and local rescue and construction organizations at this free event! This year's participants include Farragut Public Works Department, Smyrna Ready Mix, Rural Metro, Waste Connections of Tennessee, the Knox County Sheriff Office and more! Children's ID Kits will be provided by HIS Security and Snacks are provided by Farragut Parks & Recreation.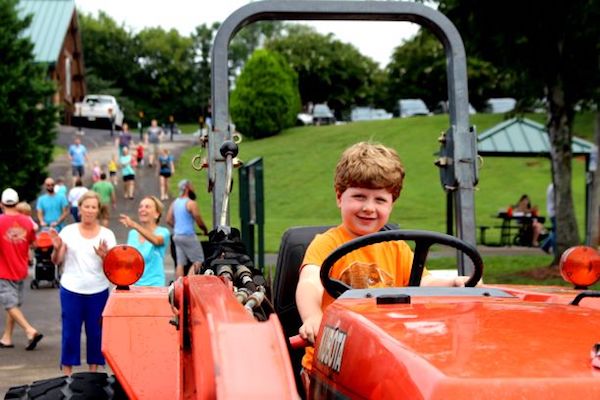 Photo Courtesy of KnoxvilleMoms.com
When: Friday, August 13th, 7pm-10pm
Where: Historic Loudon Theater / 320 Grove St, Loudon
Blues you can use. Tangled in Blues brings you Chicago, Texas, West Coast Blues and beyond. Historic Loudon Theater. BYOB and your own grub. Perfect combination for a great evening. Bring your dancing shoes!
Tickets: $20 at the door with $3 off for SMBS members.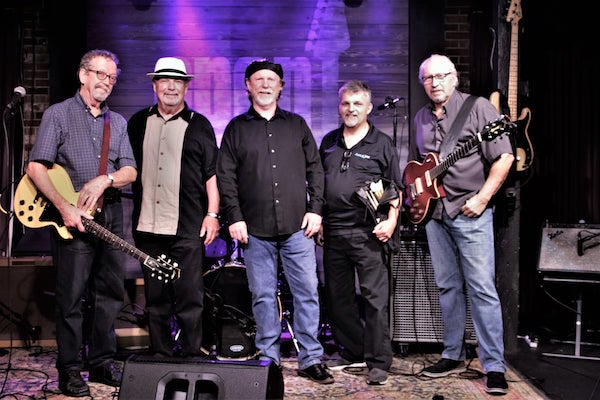 Photo Courtesy of Tangled in Blues Facebook Page
Get The Great Life RE Weekend To Do List Delivered To Your Inbox Each Week