Knox Area Weekend To Do List, August 4-6, 2023
Posted by Lainey Jones on Wednesday, August 2, 2023 at 9:00 AM
By Lainey Jones / August 2, 2023
Comment
When: Sunday, August 6th, 12pm-4pm
Where: Sequoyah Birthplace Museum / 576 Highway 360, Vonore
The Sequoyah Birthplace Museum in Vonore will observe Sequoyah Remembrance Day with free admission to the museum. There will be printing press and blacksmith demonstrations along with other things.
Sequoyah was one of the most influential figures in Cherokee history. He created the Cherokee Syllabary, a written form of the Cherokee language. The syllabary allowed literacy and printing to flourish in the Cherokee Nation in the early 19th century and remains in use today.
The Sequoyah Birthplace Museum serves as a primary historical resource on the legacy of Sequoyah as a history of Cherokee homelands in his lifetime. They are rooted in Tennessee, and tied directly to Sequoyah – his achievements with the Cherokees and humankind as a whole.
Through their location, in Vonore, TN, they are tied to the local history of our area and provide not only high-quality museum displays, but also geographical artifacts from another time that are essential to telling the story of Sequoyah and the Cherokees.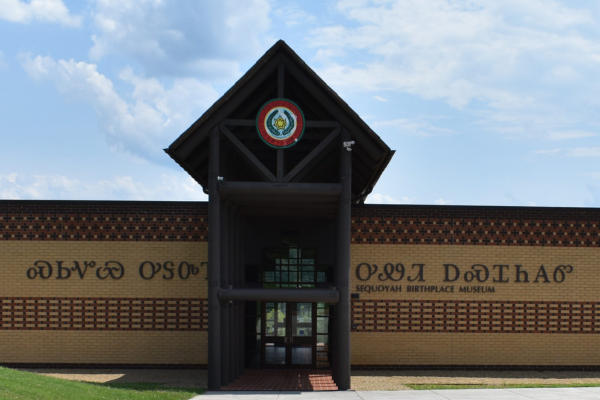 Photo Courtesy of Sequoyah Birthplace Museum
Where: SmashCity Knoxville / 211 South Central St. Knoxville
Get hungry Knoxville! Join SmashCity Knox for the Grand Opening of their first brick and mortar location. Located right in the heart of Downtown Knoxville. Enjoy amazing smash burgers, chicken smash sandwiches, and hand cut fries.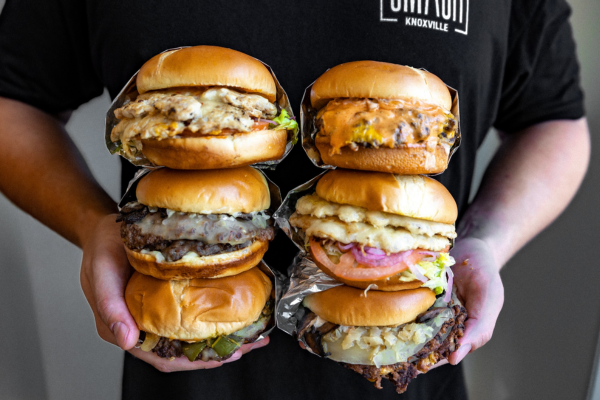 Photo Courtesy of SmashCity Knox
When: Friday, August 4th, 6pm-8pm
Where: Scruffy's Cafe / 1015 North Broadway, Knoxville
Scruffy's Cafe is back again with another fun project night with the kitties. Do you love crocheting? Have you always wanted to try your hand at crochet, but don't know where to start? This class is purrrfect for crocheters-to-be and pro-crocehters alike!
Attend the third ever crocheting class and let the instructor guide you in a two-hour long event -- even better, the kitties will help you feel at ease, unwind, and focus.
Patterns are provided so you can bring home your creations at the end of the night. Needles, yarn, and guided instructions will also be provided.
All proceeds from the event benefit the instructor, kitty rescue mission, and the staff.
All kitties are available for pre-adoption at the event. Food, drink, and merchandise from Scruffy's are also available for purrrrchase.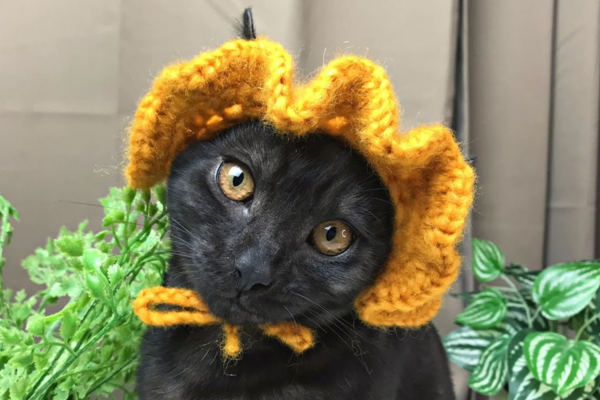 P
hoto Courtesy of Scruffy's Cat Cafe
Listed By: Kim Cargill Wax (865) 206-2820, Great Life RE / Real Broker
This beautiful lakefront 4BR/4.5BTH home is situated on a 4.04 acre lot with over 460' of frontage.The home boasts an open and spacious floor plan with beautiful views of the lake. The property is located on deep year-round water. ATV path provides easy access to the lake for swimming, fishing, and boating. The house offers stunning open views of the lake from most rooms, bringing the beauty of the outdoors inside. The main level of the house features a master bedroom, with two additional bedrooms located downstairs off the recreational room. The open floor plan creates a comfortable and inviting atmosphere that is perfect for entertaining guests or relaxing with family. Large detached heated & Cooled garage and concrete one slip dock. RV pad with electric & sewer hook up.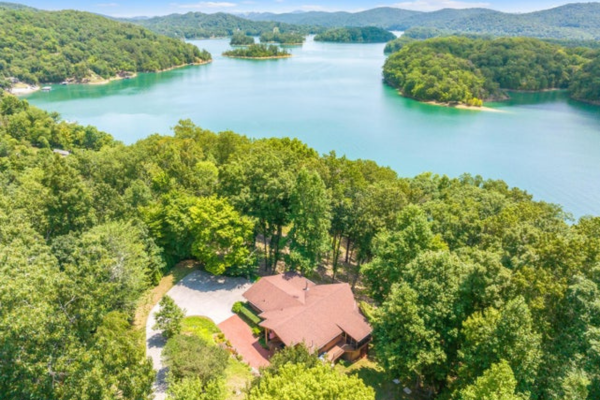 When: Sunday, August 6th, 2pm-4pm
Where: Michaels / 111 Hamilton Crossing Dr. Alcoa
Head to Michaels stores for a free make-and-take project for the kiddos. They will be making fidget toys that can help concentration at school or work!
Be sure to register to save your spot and get an email reminder for the date, time, and location. This event is available at all Michaels locations.
Photo Courtesy of michaels.com
Where: Historic Ramsey House / 2614 Thorngrove Pike, Knoxville
The Emmett Machinists are a vintage baseball team from Knoxville that are a part of the Tennessee Association of Vintage Base Ball. They promote living history by bringing the 19th century to life through base ball events that use the rules, equipment, costumes, and culture of the 1860s.
Join the Emmett Machinists from Knoxville as they take on the Phoenix of East Nashville for their final game of the season! The game will be held at the historic Ramsey House and admission is free!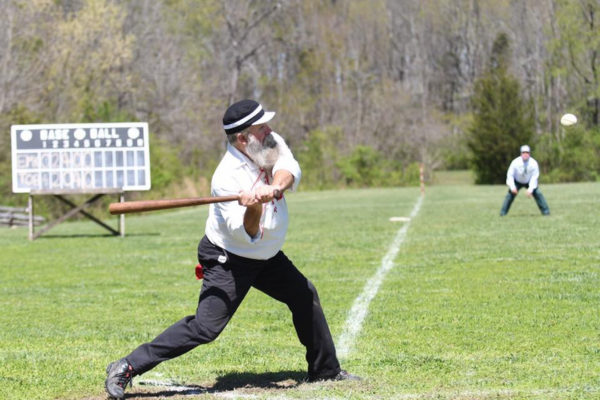 Photo Courtesy of Emmett Machinists Vintage Base Ball Club of Knoxville
Where: Crafty Brewery / 6 Emory Place, Knoxville
The weather has been HOT HOT HOT! Cool off with none other than a waterballoon fight! Bring your trunks and bring your game face. Prepare to square off and cool down!
Crafty Bastard Brewery is an artisanal, small-batch brewery with deep roots in the community. Their beers run from very traditional styles to highly experimental, all with a focus on enjoyabilty. They have two Knoxville area locations and occasionally you can find their beers on tap in select craft-beercentric bars.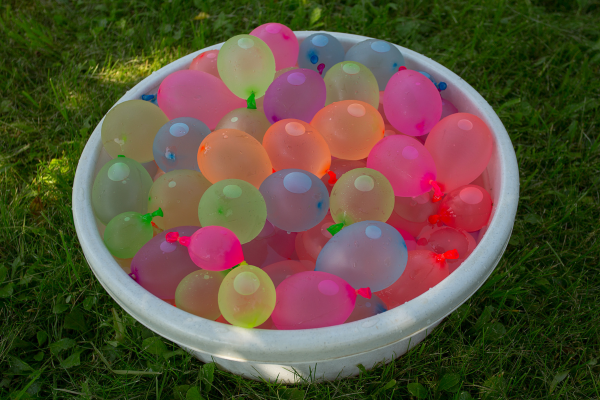 Get The Great Life RE Weekend To Do List Delivered To Your Inbox Each Week