Knox Area Weekend To Do List, August 5-7, 2022
Posted by Eleanor Cippel on Wednesday, August 3, 2022 at 9:00 AM
By Eleanor Cippel / August 3, 2022
Comment
When: Sunday, August 7th, 12pm-6pm
Where: Hey Bear Cafe / 9036 Middlebrook Pike NW, Knoxville
Come join Hey Bear Cafe and @dogfriendlyknoxville for a fun market experience for you and your furry friends!
Live music featuring Delicious 2-4pm!
Food Trucks include:
Dragon
BunnzEats
Deep South Fish Shack
And Wooden Spoon featuring shaved ice for you and your pup!
An adoption event by Slumdog Rescue Crew, and Girl Scout Troop 1718 will be accepting donations of toys/food for Young-Williams animal shelter!
And several amazing vendors with options for you and your pets!
K and M Collars
Bark at Home Pet Sitting
Scruffy's Brew Biscuits
Ashley Seltzer Photography
Haven Animal Chiropractic
Ella Pinchok Art
MoonGlade Naturals
June Bug Dog Supplies
Embassy Veterinary Center
Dog Friendly Knoxville
Paw's Ark
Spoiled Dog Pupcakery
*Reminder that all furry friends are welcome in the park as long as they have a leash, but will be unable to come inside the cafe due to health code, we thank you for your understanding!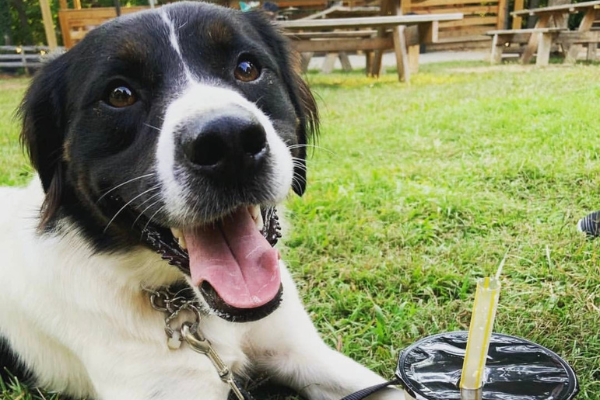 Photo Courtesy of Dog Friendly Knoxville, LLC
When: Sunday, August 7th, 12pm-9pm
Where: SouthSide Garage / 1014 Sevier Ave. Knoxville
Visit Southside Garage Sunday, August 7th for the Knox Vegas Food Truck Mashup.
Free Admission - Collab Menus - Live Music - Cornhole - Drink Specials
CJ's Tacos is food concession that sells tacos with only the freshest local ingredients.
ChickNSack food truck is home to great southern-style deep fried chicken seasoned with the popular K-Town Krack wing dust.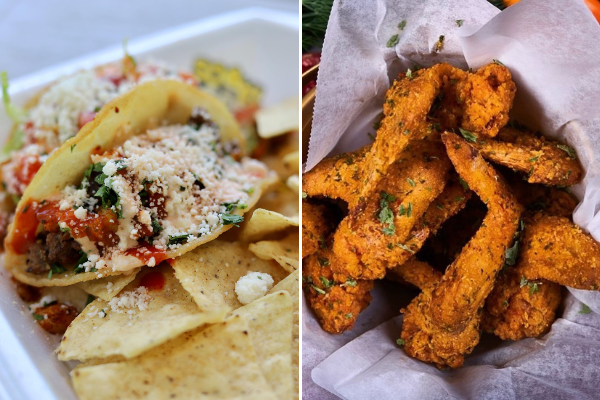 Photo Courtesy of CJ's Tacos & ChickNSack
When: Sunday, August 7th, 7pm-11:30pm
Where: Finn's Irish Restaurant & Tavern / 9000 Kingston Pk. Knoxville
Experience an afterhours guided investigation of the Haunted Historic Baker Peter's House
On Sunday, August 7th, 2022, Finn's Restaurant & Tavern has teamed up with Knoxville's Local Mediums to give guests an evening they will never forget!
Tickets are only $50.00 per person. Spaces are limited.
Guests will check in at the restaurant at 6:30pm and gather around the fireplace to listen to the history about the house.
Please dress accordingly: Comfortable shoes, casual dress, and a flashlight. NO PHONE FLASHLIGHTS ALLOWED.
Guests will break up into 2 groups of 6. You will commence at 7pm and will change positions between the basement and other floors of the house.
You will vacate the house by Mid-Night. Book today for the next available investigation.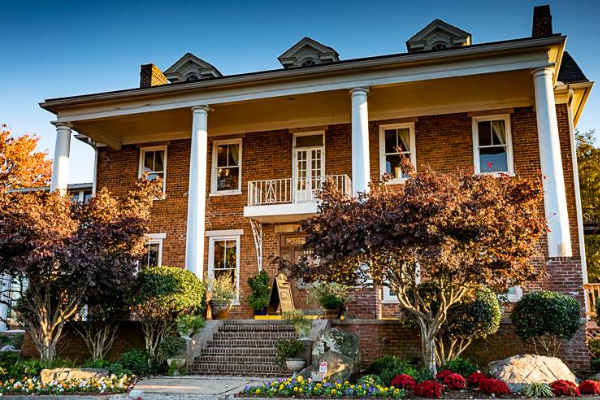 Photo Courtesy of Finn's Restaurant & Tavern Facebook Page
This quaint, open concept rancher in a quiet neighborhood is centrally located to all of your shopping needs. A BRAND new deck and porch greet you as you make your way to the property. Inside, you will find stainless appliances in the spacious kitchen with a brand new Whirlpool dishwasher. The bathrooms have been remodeled and you're surely to enjoy a Bluetooth smart mirror in one of them. The bedrooms are of ample size with easy flow. For your convenience, a nest smart doorbell and thermostat have been installed. The back is wooded for tons of privacy and you'll find plenty of storage on the back side of the home. This home is move in ready for YOU!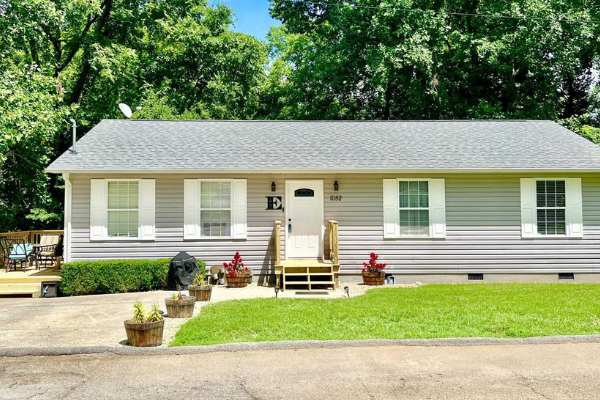 When: Saturday, August 6th, 10am-2pm
Where: 6707 City Park Dr. Lenoir City
The Cardboard Boat Race is a FUNd RAISER that has a focus on building community. This is an annual event that draws folks from all parts of the area. It pits people, who build boats made out of cardboard, get inside the boat (and stay inside if it continues to float) and race against eachother in a simple "out & back" course. While they have race-heats, the premier race is the bragging rights race that faces off our hometown heroes: Police Departments vs Fire Departments.
In collaboration with Lenoir City Parks and Rec, there will be a touch-a-truck event with food-trucks, large equipment & trucks for children to see & touch up close, fire engines, helicopters and live music on stage. To add on to the event this year, KID ID will be onsite providing an opportunity to safeguard your kids. The Police vs Firemen Obstacle Course will also add excitement and fun to this day!!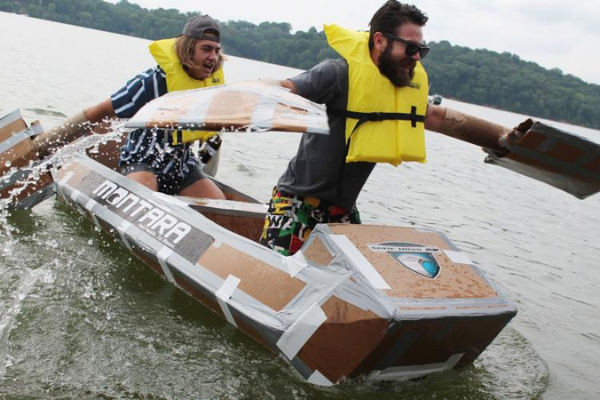 Photo Courtesy of News-Herald.net
When: Friday, August 5th and Saturday, August 6th (various ticket times)
Where: Cherokee Caverns / 8524 Oak Ridge Hwy. Knoxville
There are places man was never meant to go… Two days only! Come brave the showings of The Cave surrounded by live stalactites and stalagmites! This will be a great way to cool down during the summer as the cave remains 58* all year around. Tickets are limited so please grab your tickets today!
The Cave is a 2005 American action horror filmIts story follows a group of cave-divers and scientists who become trapped while exploring a cave system in Romania, and encounter a pack of deadly creatures.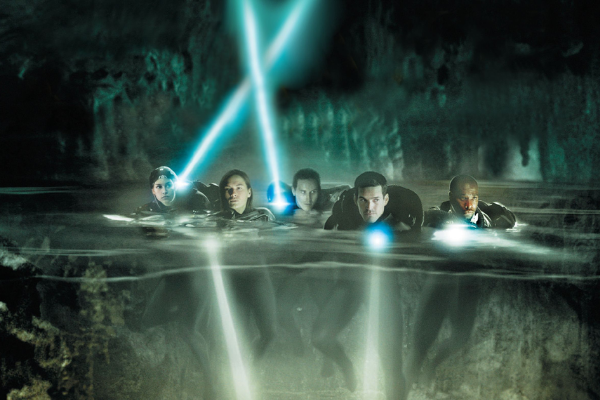 Photo Courtesy of Movies Anywhere
Get The Great Life RE Weekend To Do List Delivered To Your Inbox Each Week