Knox Area Weekend To Do List, December 16-18, 2022
Posted by Lainey Jones on Wednesday, December 14, 2022 at 8:00 AM
By Lainey Jones / December 14, 2022
Comment
When: Dec. 16th, 5pm-8pm; Dec. 17th & 18th, 3pm-8pm
Where: Cherokee Caverns / 8524 Oak Ridge Hwy. Knoxville
Cherokee Caverns Presents Christmas in the Cave 2022! Come join in for this Family Fun Tradition in Knoxville, TN. Everyone is welcome as we celebrate a little bit of Christmas Magic! Stroll along the Cave path among the Stalactites and Stalagmites with thousands of twinkling Christmas lights and enchanting Christmas music! Visit with Santa and have your picture made with him and remember to bring your Christmas list! PS ~we actually heard Santa loves cookies and a friendly little elf said his favorite is Little Debbie Snacks~ lol! Watch out for the Grinch he will be meeting you around the turns and twists of the cave or he might be lounging in his lair! The Grinch will be doing his best not to catch the Christmas Spirit from you and grow his heart 3x the size! His favorite gift is stinky onions or sour lemons!! What could be more fun than joking around with Cousin Eddie from Christmas Vacation inside of Cherokee Caverns this Christmas Season!!! Cousin Eddie has the Cave all decked out for a fun Christmas Vacation adventure!! We will have lots of unique shopping and yummy food and fun for the whole family!!! Grab a delicious cup of Hot Cocoa or coffee and warm up by the Bonfire. We also have tons of photo ops to share on your social media! The Cave is always a comfy 58 degrees! Our cave path is stroller and wheelchair friendly. We look forward to celebrating this 2022 Holiday Season with You, Your Family & Friends! Merry Christmas and Happy New Year from Everyone at Cherokee Caverns!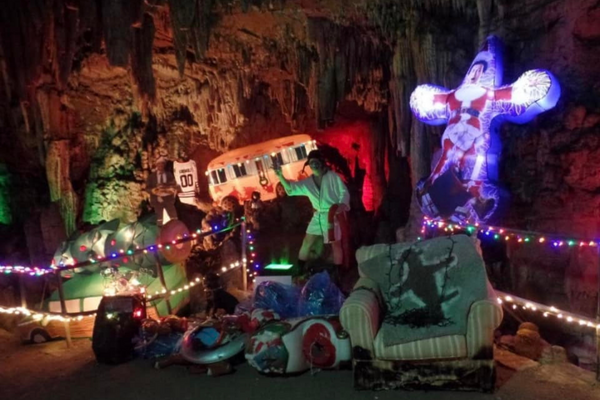 Photo Courtesy of Cherokee Caverns Facebook Page
When: Sunday, December 18th, 10am-2pm
Where: Crafty Bastard West / 9937 Kingston Pike, Knoxville
Crafty West and Hole in the Wall Pizza Present BRUNCHHHHHHHHH
Mimosas
Bloody Beer Marys
Omelettes
Sandwiches
& other good stuff!
Every Sunday 10am-2pm. Crafty Bastard Brewery - West is their second location in Knoxville. Serving quirky, well-crafted beers in West Knoxville.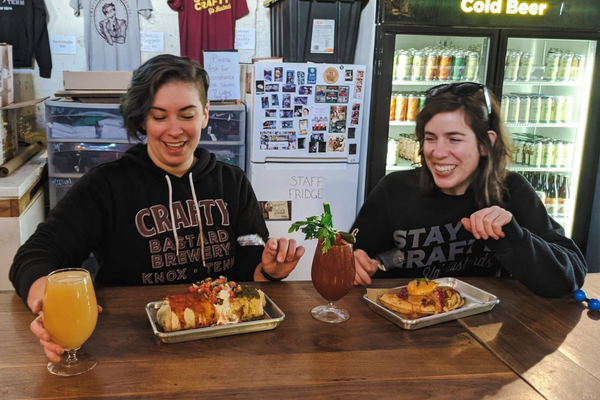 Photo Courtesy of Crafty Bastard - West Facebook Page
When: Saturday, December 17th, 4pm
Where: Blue Slip Winery / 300 West Depot Ave. Knoxville
Your favorite holiday cookies paired with your favorite holiday wines! Join in for a self-guided wine pairing at Knoxville's oldest winery!
The 1903 Historic Southern Railway Station, located at 300-306 West Depot Avenue in Downtown Knoxville, is open as a special event venue and is also home to Blue Slip Winery and The Pelican Bistro.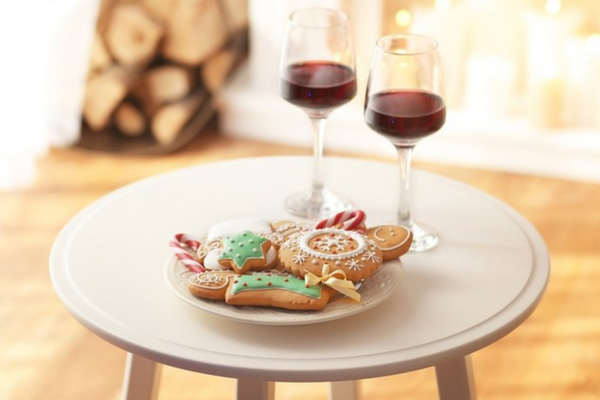 When: Saturday, December 17th, 11am-2pm
Where: Willow Ridge Garden Center / 97 Oak Ridge Turnpike, Oak Ridge
Kids can choose from several different ornament options, such as birdseed ornament, mason jar ring wreath ornament, or a snowy tree ornament! First come, first serve. So, come out and visit Santa and make an ornament! Free Event!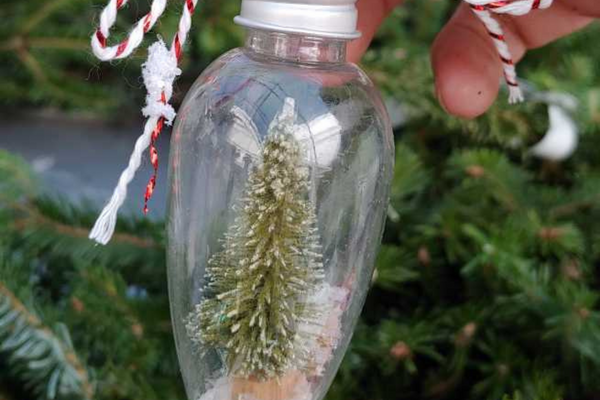 Photo Courtesy of Willow Ridge Garden Center Facebook Page
When: Fri, Dec. 16th at 7:30pm; Sat, Dec. 17th at 3pm & 7:30pm; Sun, Dec. 18th at 3pm
Where: Knoxville Civic Auditorium / 500 Howard Baker Ave. Knoxville
East Tennessee's favorite holiday tradition continues as the KSO and special guests, including Irish band Four Leaf Peat, Knoxville Choral Society, GO! Contemporary Dance Works and the Knoxville Symphony Youth Choire celebrate the season with a Celtic Christmas. Enjoy your favorite songs, plus an appearance by Santa himself!
Children's tickets start at less than $14.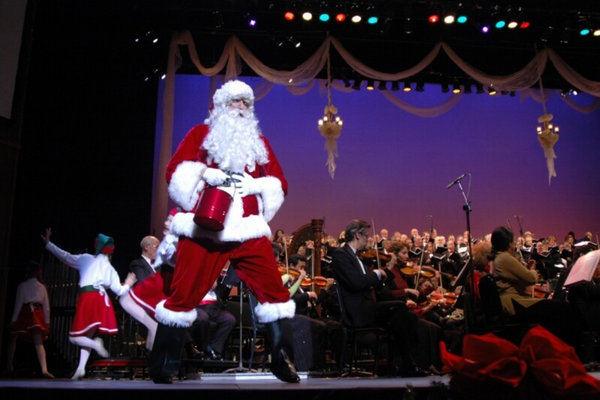 Photo Courtesy of Moxley Carmichael
When: Saturday, December 17th and Sunday, December 18th, 12pm-8pm
Where: Elst Brewing Company / 2419 North Central St. Knoxville
Schulz Bräu Brewing will be hosting their annual Christkindlsmarkt! At this winter event, they focus on the coziness of the season along with a mix of handcrafted and upcycled products to browse and shop for! They offer the market goers high quality arts and crafts. They have carefully selected regional vendors for each weekend.
Pottery/Ceramic
Art/Photography
Leather Work
Jewelry
Fabrics/Fibers
Glass
Agriculture
Baked Goods
Woodwork
Seasonal Home Decor
Food/Preserves
& more!
Official Festivities begin at 12:00PM and last all through the night. Enjoy live musical performances as you browse the different booths. Special treats & drinks will be available for purchase at our bars and kitchen. Specialized Christkindlsmarkt Schulz Bräu merch will be available for purchase as a memento of your time spent with us!
...also, if you're lucky, you may be able to spot Santa Claus or Krampus roaming the grounds! Goes to show that anyone can appreciate a good beer!
This event is Rain or Shine!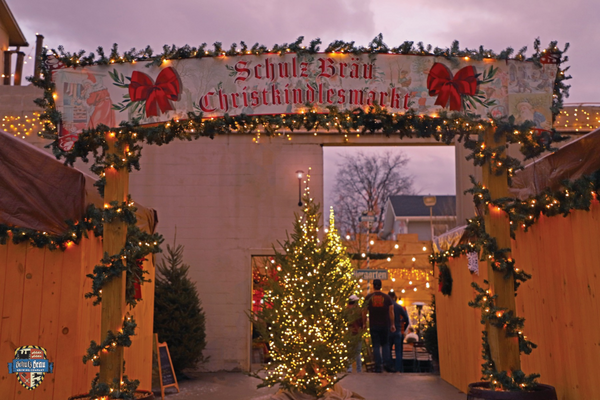 Photo Courtesy of Schultz Brau Brewing Facebook Page
Get The Great Life RE Weekend To Do List Delivered To Your Inbox Each Week