Knox Area Weekend To Do List, January 20-22, 2023
Posted by Lainey Jones on Wednesday, January 18, 2023 at 8:00 AM
By Lainey Jones / January 18, 2023
Comment
When: Saturday, January 21st, 12:30pm-2:30pm
Where: Pellissippi State Community College / 10915 Hardin Valley Rd. Knoxville
Get your hands dirty while creating your own miniature ecosystem.
In this new class with Kiana Jones of Plush Moon Terrarium Co., learn the fundamentals of terrarium making as you build your very own self-sustaining miniature world.
All supplies will be provided, including a variety of glass jars. The price of the class includes one 2" plant of your choice, soil mix and a 2.5" container of moss. Additional plants and decorations such as crystals or miniatures will be available for purchase (with cash or Venmo) during the class if you would like to embellish your terrarium.
Parking on campus is free.
Registration is $55.
-------------
Register online at https://registration.xenegrade.com/.../courseDisplay.cfm... or call Pellissippi State Business and Community Services at 865-539-7167.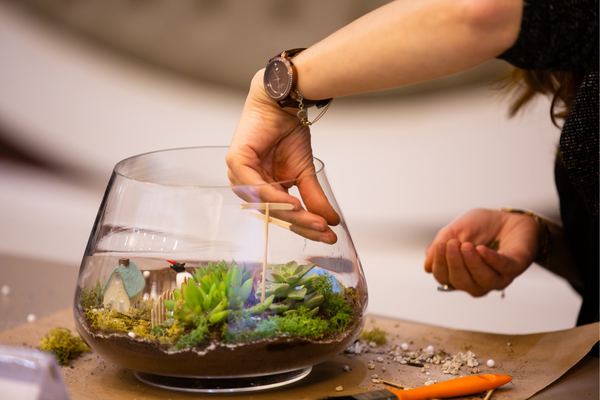 When: Sunday, January 22nd, 10:30am-1:30pm
Where: Dancing Bear Appalichian Bistro / 7140 E. Lamar Alexander Pkwy. Townsend
What are some of your favorite memories gathering around the fireplace? Let Dancing Bear help you create new ones this winter season at the Bistro during their special Fireside Brunches every Sunday. Featuring their popular Bear-fay curated by their award-winning culinary team filled with your favorite brunch classics, as well as craft Bloody Marys and Mimosas from the Bar at the Bear – this Appalachian inspired brunch is only made better by the sounds of the crackling wood burning fireplaces in the dining rooms. Make your reservation today, and they'll save you a seat! Cost: $37++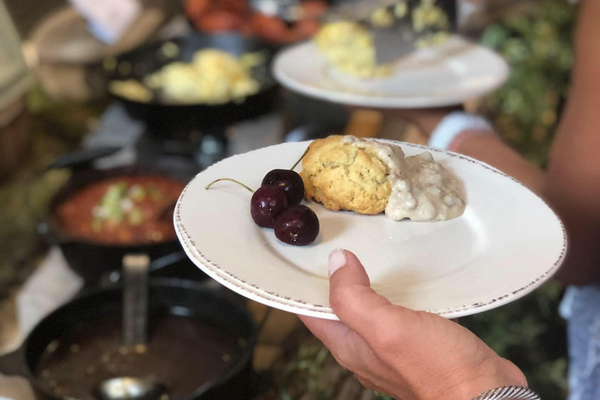 Photo Courtesy of Dancing Bear Appalachian Bistro
When: Saturday, January 21st, 7pm-10pm
Where: Hi-Wire Brewing / 2020 Barber St. Knoxville
Join in for another Puzzle Challenge on Saturday, January 21st, at 7pm!
Fastest team (up to 4 people) to complete their 500 piece puzzle wins a gift card and bragging rights. There will also be a second and third place prize!
They have a limited amount of puzzles that can be reserved at the link, and only one person from your team needs to sign up. Puzzles must be picked up by 6:55pm.
Reserve your spot here: www.simpletix.com/e/puzzle-night-hi-wire-knoxville-tickets-121421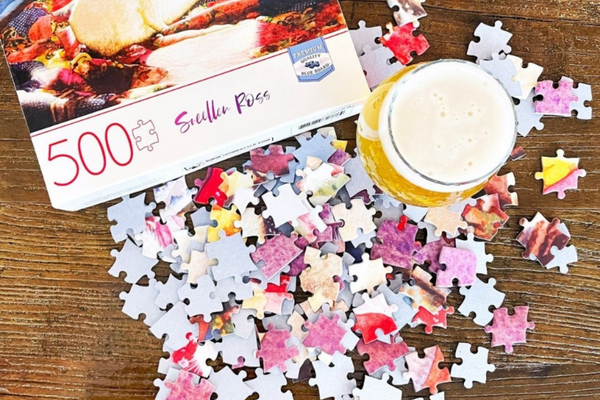 Photo Courtesy of Hi-Wire Brewing Facebook Page
Listed by: Lainey Jones (865) 356-5003 and Eleanor Cippel (865) 712-3656, eXp Realty
When: Saturday, January 21st, 7:35pm
Where: Knoxville Civic Auditorium / 500 Howard Baker Ave. Knoxville
Their patronus is a Chilly Bear! The Knoxville Ice Bears are bringing back Wizard Night as they look to put a magical performance on the ice!
Grab your wand, cape and best pointy hat and enjoy a night of fun for the whole family! Participate in broom races on the ice and take advantage of limited edition Ice Bears wizard merch to celebrate your favorite house! They're bringing back the specialty wizard jerseys that will be up for auction after the game.
Oh, and don't forget the hockey... The Ice Bears will take on the Evansville Thunderbolts that night.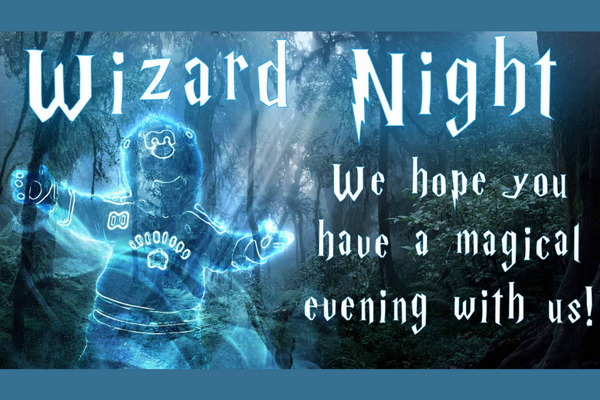 Photo Courtesy of KnoxvilleIceBears.com
When: Friday, January 20th, 7pm-10pm
Where: The Admiral Pub Farragut / 143 Brooklawn St. Farragut
Back by popular demand at Admiral Pub! Redd was a participant on Season 19 of American Idol, placing in top 40, and she recently quit teaching high school English to pursue music full time with the band.Will is a full time student at University of Tennessee, Knoxville in the jazz program for upright bass, and Gavin is a mandolin aficionado who works at a local music shop helping musicians realize their potential. Redd the band formed in 2021 with founding members Redd Daugherty and Will Ross. Gavin Gregg joined the party later on in 2021.
The Admiral Pub is a friendly neighborhood bar that has it all; Food, Drinks, Music, Sports and Games. Located in the heart of Farragut, the Admiral Pub features an excellent selection of beer, bourbon, scotch, tequila, assorted liquors and tasty food.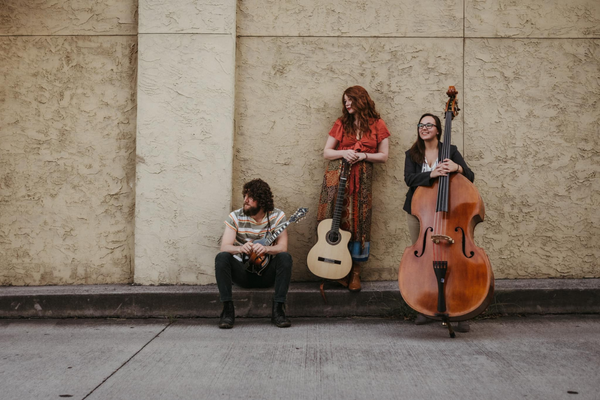 Photo Courtesy of reddofficialmusic.com
When: Saturday, January 21st, 10:45am-11:45am
Where: Printshop Beer Co. / 1532 Island Home Ave. Knoxville
Weekly recovery yoga session includes hair of the dog beer or other beverages with the $12 price! Yoga only = $10
Led by the welcoming Kandace Stephenson in the Printshop Beer brewery, they are proud to give you a class designed with you in mind: new to yoga? No problem! ALL bodies are welcomed and modifications are given as needed.
Class is 1 hour, please bring your own mat, water suggested.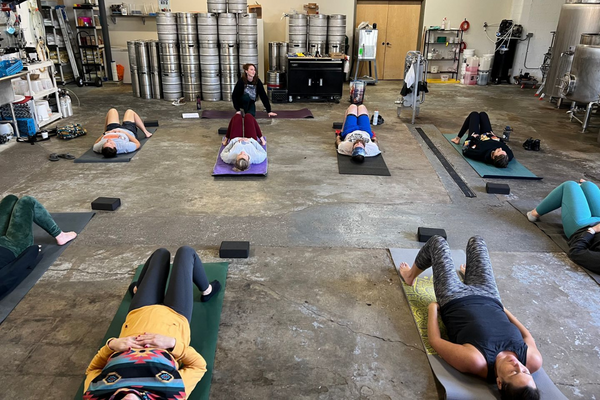 Photo Courtesy of Printshop Beer Co.
Get The Great Life RE Weekend To Do List Delivered To Your Inbox Each Week