Knox Area Weekend To Do List, July 16-18, 2021
Posted by Eleanor Cippel on Wednesday, July 14, 2021 at 9:00 AM
By Eleanor Cippel / July 14, 2021
Comment
What a great weekend we have in-store! Check out this edition of the Great Life RE Weekend To Do List for the fabulous Independence Day Weekend! So much to do, to try, to eat, to buy, and more!
When: Friday, July 16th and Saturday, July 17th
Where: Sevier County Fair Grounds / 754 Old Knoxville Hwy. Sevierville
The Sevier County Food Truck & Flea Market includes: Food Trucks, Farmer's Market, Crafts, Yard Sales, and Direct Sales.
Schedule:
July 16 & 17
Food Trucks:
11am to 8pm both days
Crafters, Yard Sales, & Direct Sales:
11am to 4pm both days
Farmer's Market:
11am until they sell out both days
(come early for best selection)
RAIN OR SHINE! FREE admission and FREE parking. Crafters, yard sales, and direct sales are indoors. Food trucks and farmer's market are outdoors. Sitting area to eat outdoors under covered pavilion.
Support the Sevier County Fair, local food trucks, and community vendors!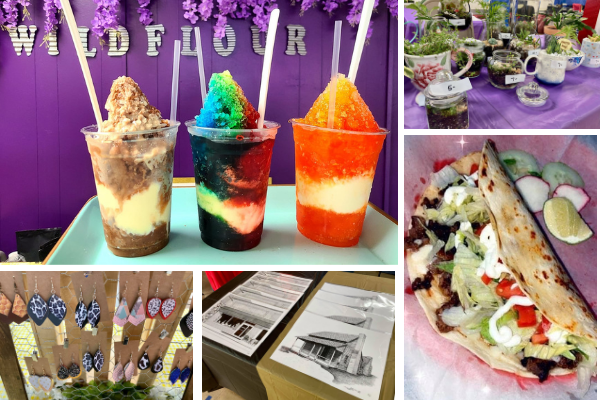 Photo Courtesy of Sevier County Fair Facebook Page
When: Sunday, July 18th, 1pm-9pm
Where: SouthSide Garage / 1014 Sevier Ave. Knoxville
Who's ready for the next food truck mashup? CJ's Tacos and Captain Muchachos in one place, offering:
-Live music
-Cornhole
-Drink Specials
-Free admission
Their last event was a huge hit!
Bring your family and friends for a night full of the best tacos Knoxville has to offer. Its all going down July 18th from 1:00- 9:00pm at SouthSide Garage.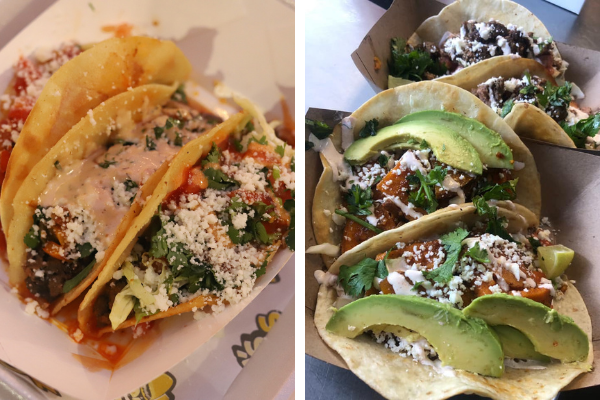 Photo Courtesy of CJ's Tacos and Captain Muchachos Facebook Pages
When: Sunday, July 18th, 5pm-9pm
Where: Knoxville Adventure Collective / 900 Volunteer Landing Ln. Knoxville
Riverside Salsa was created to provide a place for dancers of all ages to enjoy Latin dances such as Salsa, Bachata and more. Situated by the Tennessee River in the unique space of the Knoxville Adventure building, it is a great place for social dancing as we get ready to start a new week. Admission is $10 for 21 and over, $5 for under 21 years old.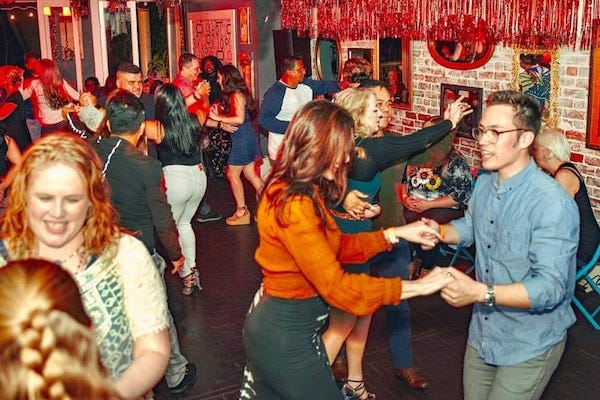 Photo Courtesy of HaCha Latin Dance Company Facebook Page
Listed by: Trish Johnson, eXp Realty 865.207.1761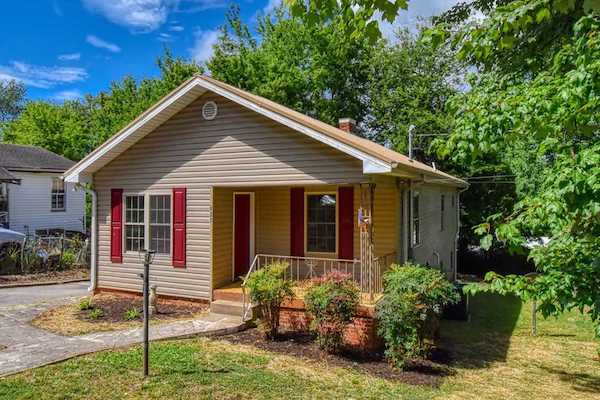 When: Saturday, July 17th, 1pm-3pm
Where: Ijams Nature Center / 2915 Island Home Ave. Knoxville
Botanical Connections is a FREE family art event with The Big Camera! Come make a flag for your garden using the Cyanotype printing process and found plant matter.
Your flag, when hung outside to blow in the wind, symbolizes resilience and courage. Join us as a whole Community to learn, be creative and spread art through our neighborhoods!
They are thankful to the East Tennessee Foundation / The Cathy and Birney Fund for providing us with funding to offer this event and Ijams Nature Center for usage of their space!
Please look for The Big Camera trailer and yellow and white striped tables.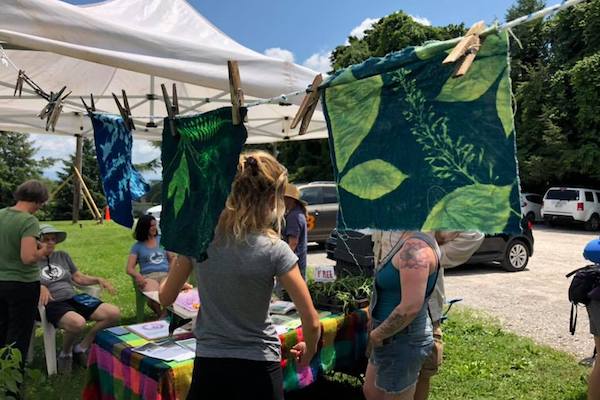 Photo Courtesy of The Big Camera Facebook Page
When: Friday, July 16th at 8pm and Sunday, July 18th at 3pm
Where: Tennessee Theatre / 604 S Gay St. Knoxville

Moviegoers will travel back in time and see this 1939 classic, as it should be: in a historic theater originally built as a movie palace surrounded by other movie-lovers, enjoying some popcorn and a cold drink. Come experience this favorite on the big screen! Before the film, hear the Mighty Wurlitzer organ fill the auditorium with magnificent music. When a tornado rips through Kansas, Dorothy (Judy Garland) and her dog, Toto, are whisked away in their house to the magical land of Oz. They follow the Yellow Brick Road toward the Emerald City to meet the Wizard, and en route they meet a Scarecrow (Ray Bolger) that needs a brain, a Tin Man (Jack Haley) missing a heart, and a Cowardly Lion (Bert Lahr) who wants courage. The wizard asks the group to bring him the broom of the Wicked Witch of the West (Margaret Hamilton) to earn his help. (Rotten Tomatoes) This film is 1 hour 52 mins and is rated PG.