Knox Area Weekend To Do List, July 29-31, 2022
Posted by Lainey Jones on Wednesday, July 27, 2022 at 9:00 AM
By Lainey Jones / July 27, 2022
Comment
When: Friday, July 29th - Sunday, July 31st
Where: 1620 Dandridge Ave. Knoxville
The Kuumba festival is a three day cultural event that will showcase live performances from local, regional and national artist. The Kuumba Marketplace will open the day's event with food and merchandise vendors from all over the world. Kuumba Watoto Dance and Drum ensemble and Indigenous Vibes will perform through out the festival with amazing sounds and movements of traditional West African Drum and dance by artists of all ages. Each night will end with a live band performance.
The Kuumba Festival (KUUMBA) was started in 1989 by local Knoxville artists and community activists who were looking to showcase local African American art and artists therefore sharing, educating and exposing rich cultural art forms to the Knoxville community. This event gives African American Appalachian Arts Inc.(AAAA) an avenue to reach out and service the Greater Knoxville community through the offering of cultural arts activities. KUUMBA Festival is located in three primary locations including: Knoxville Museum of Art, Market Square/ Downtown and Chilhowee Park. the Kuumba Festival is presented by African American Appalachian Arts, Inc. (AAAA), a non profit 501(c)3 arts organization that focuses on positive social and community development by utilizing creative methods of education through cultural artistic programming and development.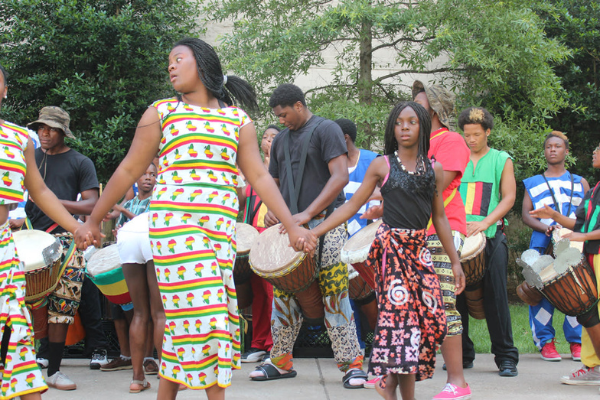 Photo Courtesy of KUUMBA Festival
When: Sunday, July 31st, 2pm-6pm
Where: Next Level Brewing Company / 700 North Broadway, Knoxville
Join Next Level Brewing and Vuture Food for some of the best vegan comfort food around. They will be bringing out their very popular Crispy Chik'n Sandwiches and Loaded Fries.
All of their items are cooked in oil that contains soy. They are entirely nut-free. All of the loaded fries are made with GF ingredients. The patties are made from a combination of soy, wheat, and peas.
They will be accepting cash or CC. No pre-orders available. All orders must be done in person. Menu will be posted morning of.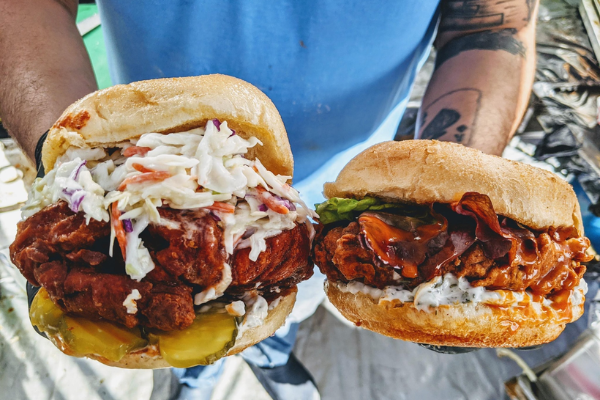 Photo Courtesy Vurture Foods
When: Friday, July 29h at 6pm-7:30pm
Where: Spark Tank at Creative Spark Studio / 2009 East Broadway Ave. Maryville
Join JK's Rustic Woodwork and Creative Spark Studio to paint your very own rustic sunflower! The wood will already be prepared for you. YOU get to come choose your colors and paint to your preference!! They are excited for you to come create your masterpiece for your home decor or these make delightful gifts as well!
Bring a great attitude, beverage and snack of choice, and a friend!
They provide everything needed to complete your project.
Price:
$40 includes all materials and instruction + $5.20 booking fee per attendee. Balance collected at studio.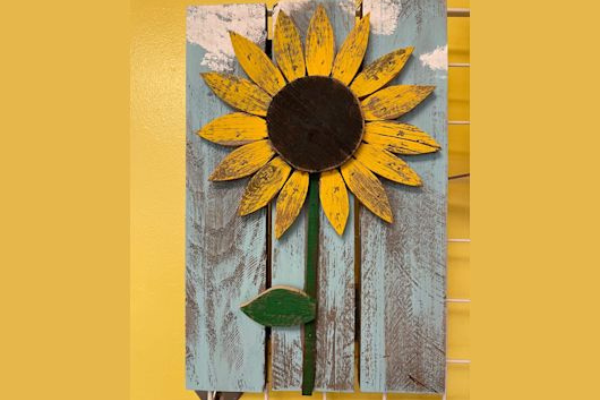 Photo Courtesy of Creative Spark Studio
Delightful Historic Farmhouse on 21+ Acres. This Mulberry Gap property is absolute serenity! The farmhouse boasts an inviting front porch perfect for relaxing in your rocking chair and watching the weeping willows dance in the breeze. The home offers a very comfortable floor plan that was opened up and updated in 2014 including a new roof, windows, drywall, cased openings, kitchen and baths. New flooring was added in the living room, kitchen and Primary Bedroom in the last year, a new stove and microwave were just installed and some of the original hardwood floor in the dining area has been hand sanded. The home is almost fully off of the grid with an Appalachia wood stove, gravity fed spring water and a well. Just add solar! This is the peaceful country paradise you have been dreaming of.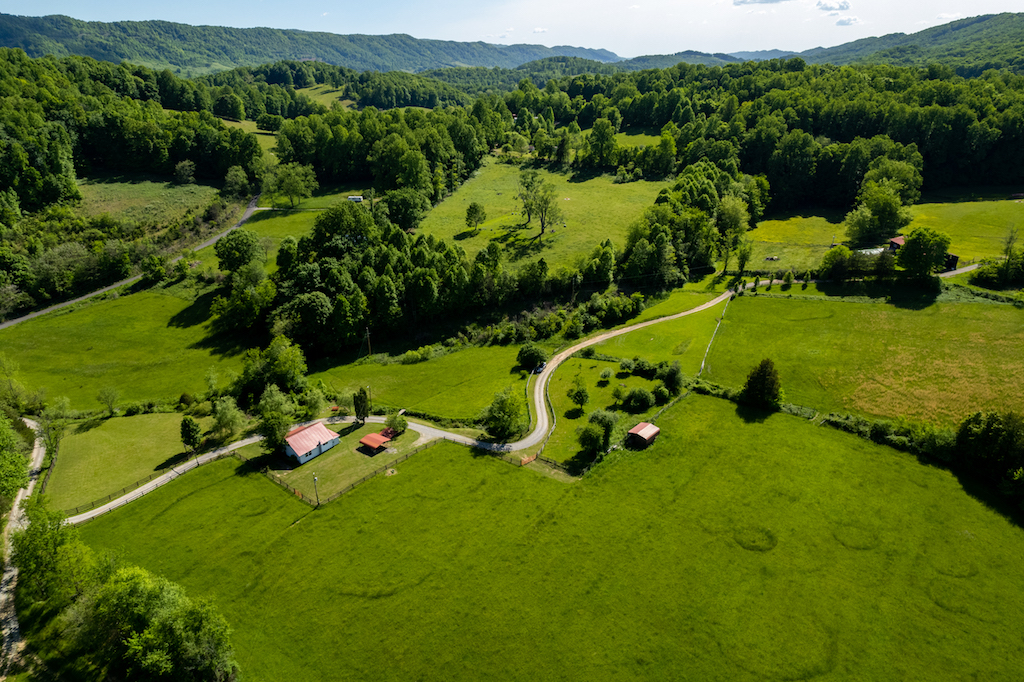 When: Sunday, July 31st, 11am-1pm
Where: The Cutting Edge Classroom / 150 N Martinwood Rd. Suite 402, Knoxville
Learn how to create a yummy fresh brunch in this fun, hands on, and interactive cooking class! The Chef will guide you and your child through a menu of delicious brunch favorites as we prepare a simply delicious meal for all to enjoy! And with your new skills you and your child will be ready to prepare your own delicious breakfast foods at home! Price is for one adult and one child ages 5-15. Add one child for $59.00 or two for $118.00.
The Menu
Chef John's Fluffiest Ever Buttermilk Pancakes With Berries And Homemade Whip
Homemade Caramel Sauce
Vegetable Bacon Cheese Frittata
Hash Brown Casserole
Orange Juice Milk Coffee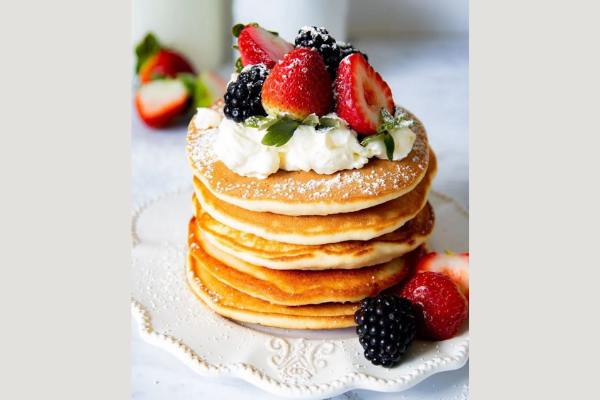 Photo Courtesy of The Cutting Edge Classroom
When: Saturday, July 30th, 11am-5pm
Where: Ramsey House / 2614 Thorngrove Pike, Knoxville
Who's ready for another exciting day of Vintage Base Ball?!
In partnership with the Veterans Heritage Site Foundation, Ramsey House is taking the time to show their special thanks to all veterans on this day! Throughout this triple header, Veterans will be able to participate in various "games", activities, and receive special recognition. A pinning ceremony for the "Welcome Home 50th Year Commemorative Pin" for Vietnam Veterans will take place after the first game. All veterans will receive a free combo meal at the concession stand, as well as a complimentary tour of the Historic Ramsey House, which will be open from 10:00-4:00.
Triple Header Schedule
11:00 Lightfood Club of Chattanooga vs. Knoxville Holstons
1:00 Phoenix of East Nashville vs. Emmett Machinists of Knoxville
3:00 Phoenix of East Nashville vs. Knoxville Holstons
This is a FREE event for the entire family! Concessions will be available, and all proceeds will go directly to the ongoing preservation of Historic Ramsey House. Make sure to bring your own chair and a shady umbrella or tent.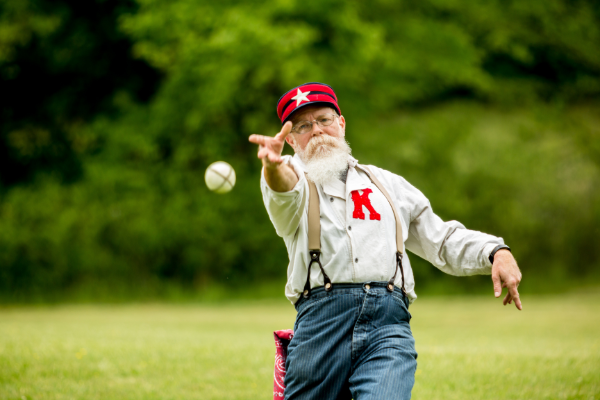 Photo Courtesy of Eric Manneschmidt
Get The Great Life RE Weekend To Do List Delivered To Your Inbox Each Week