Knox Area Weekend To Do List, July 9-11, 2021
Posted by Lainey Jones on Wednesday, July 7, 2021 at 10:00 AM
By Lainey Jones / July 7, 2021
Comment
What a great weekend we have in-store! Check out this edition of the Great Life RE Weekend To Do List for the fabulous Independence Day Weekend! So much to do, to try, to eat, to buy, and more!
When: Sunday, July 11th, 5pm-8pm
Where: Lakeshore Park / 6410 S Northshore Dr. Knoxville
Central Bearden is celebrating summer with this free event at Lakeshore Park Pavilion on July 11 from 5pm – 8pm.
Join your Knoxville neighbors for games, music and fun. Bring your own picnic, chair, and/or blanket!
Lineup & Schedule
Free Lawn Games (5pm-8pm)
Softee Serve Ice Cream Truck (5pm-6:30pm)
The Mid/Week Band (6:30pm)
Bean & Bailey – family-friendly comedians & songwriters (7pm)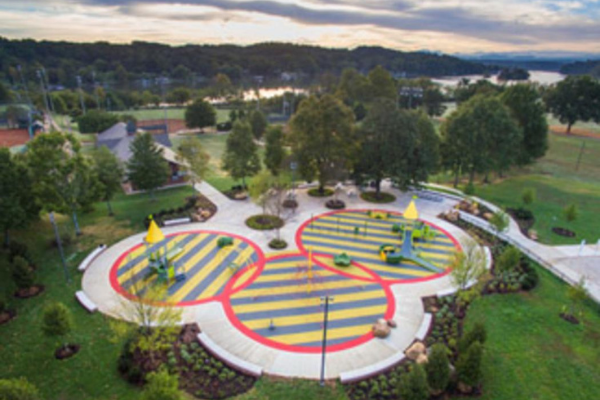 Photo Courtesy of Visit Knoxville
When: Saturday, July 10th, 5pm-8pm
Where: The Cutting Edge Classroom / 817 Herron Rd. Knoxville
Who doesn't appreciate a good cheese and meat board? No civilized person, that's for sure. Chowing down on an assortment of cheeses and meats is one thing, but learning how to craft a board worthy of excellence is a game-changer. In this fun, hands on, and interactive cheese and charcuterie class you can get the low down on everything you need to know about building the perfect board!
What are the main cheese groups? What meats pair well together? What vegetables, fruits, nuts, preserves, pates, and breads should you use? How do Chefs combine flavor profiles to achieve perfection? All of these questions and more will be answered in this amazing class that will teach you how to take your board game to the next level.
Follow along as Chef John teaches you a thing or two about charcuterie, cheese, pairing with accoutrements such as jam, honey, mustard, breads, and wine. And of course making it all look pretty!Wine tasting included! Every couple will go home with their own wood charcuterie board to use over and over again! Price is for two adults.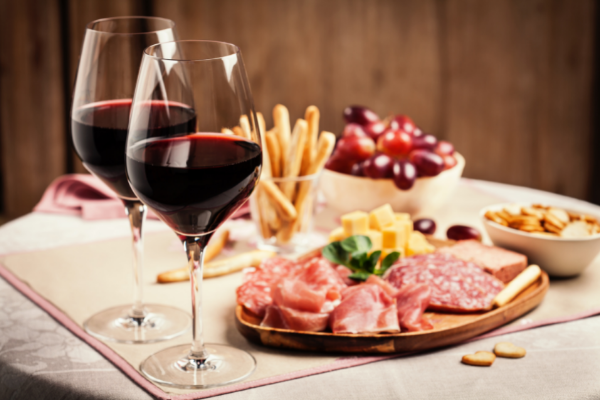 When: Sunday, July 11th, 1pm-3pm
Where: Geezers Brewery / 225 E 5th Ave. Knoxville
They say the longer you hang out with a certain someone that you tend to look and act alike. From mannerisms to facial expressions, etc. Can this be true with your Best Furry Friend, too?
If you think you and your BFF share even a slight resemblance, then this is the event for you! Costumes encouraged. Prizes for the top 3 winners!
Our friends at Geezers will be donating $1 per beer towards Small Breed Rescue of East Tennessee during this event, so come thirsty and join the fun on Sunday, July 11th!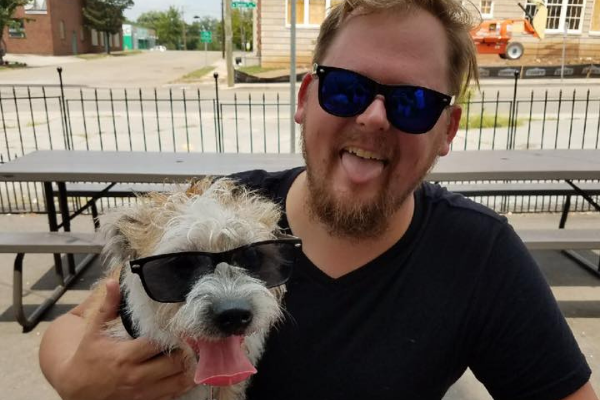 Photo Courtesy of Geezers Brewery Facebook Page
Listed by: Paul & Dee Nave, eXp Realty 865.599.9912 (Dee) or 865.296.4844 (Paul)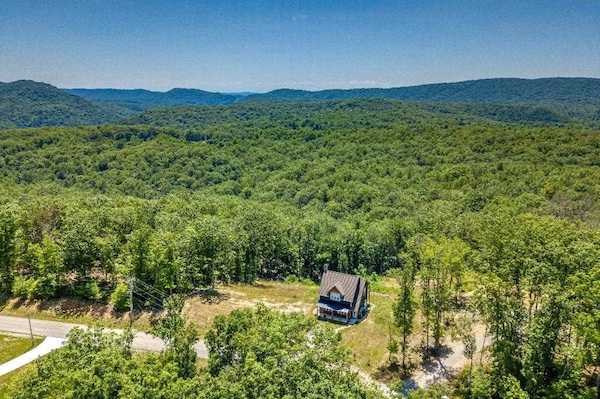 When: Saturday, July 10th, 3:30pm-5:30pm
Where: Painting with a Twist / 121 South Gay St. Knoxville
Paint your own Pet for Kids!
Beginners welcome! Limit one pet, per person, per canvas please.
They pre sketch pet pictures before class. Please email your pet's picture to them after registering online to [email protected]. Please put "Paint your own Pet, and date of event" in subject line. All Paint Your Pet registrations and pictures need to be completed at least 24 hours before class time.
PAYMENT POLICY: Payment is due at the time of the reservation to guarantee your seat. Registrations may close 24 hours prior to class time.
CANCELLATION POLICY: All reservations are non-refundable. Store credit will be given for individuals canceling with at least 24 hours notice. "No shows" will not be issued store credit. (Please leave a voice message if calling after hours, 865-406-4270).
***SEATING POLICY: Everyone needs a paid seat to stay on premises during all regular BYOB classes. The ONLY exception to this is for designated no alcohol FAMILY CLASSES where one parent may attend with child. The studio is not suitable for infants.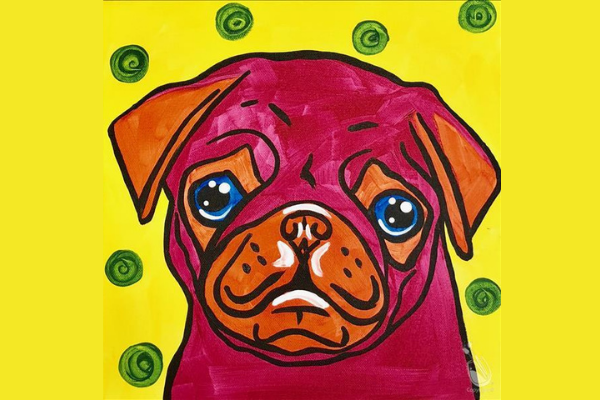 Photo Courtesy of Painting With A Twist
When: Friday, July 9th 6pm-10pm and Saturday, July 10th, 2pm-9:30pm
Where: West End Shopping Center parking lot (Just South of Farragut High)

The Town of Farragut and SHOP FARRAGUT are delighted to announce this year's MUSICFEST at West End presented by SouthEast Bank. Farragut merchants and local vendors will move outside to showcase their products and services to crowds who will enjoy the performances of over 2 dozen musicians playing Rock, Country and Blues music.

Special discounts, attractions and giveaways will highlight the day as patron's shop, dine or just enjoy the live music under the large festival tent. Attendees can enjoy barbeque from Buddy's, or a smoothie from Fruition Café alongside offerings from others area vendors including the West End eateries; Don Delphi's Pancakes & Restaurant and Clean Eatz. Soft drinks, lemonade, and water will be available. Beer will be available from The Admiral's Pub, while wine and other adult beverage offerings will be served with the help of Water Into Wine Bistro. Proper ID is required.
This event is FREE to the public and is very much family friendly with children activities provided.
Including a bicycle obstacle course on Saturday afternoon, provided by Echelon Bikes. Between the hours of 3pm and 6pm, bring your bicycle and a helmet and receive a free bike inspection and a pass to try the course.

SCHEDULE of BANDS – FRIDAY NIGHT
Solstice Band 6:00
Common Interest 7:00
Pale Root 8:00
Mighty Blue 9:00

SCHEDULE OF BANDS – SATURDAY
Barry Faust & Ben Kreiger 2:00
Rey Pineda & Friends 3:00
Bonfire Blue 4:00
Mystic Rhythm Tribe 5:15
Few Miles On 6:45
​Doug and Johnny (5 piece) 8:15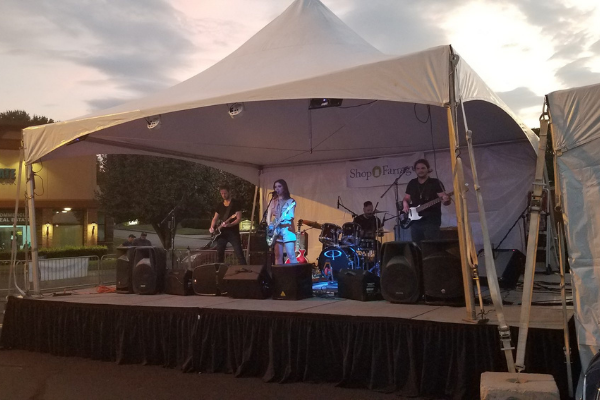 Photo Courtesy of MusicFest Facebook Page