Father's Day Weekend Knox Area To Do List, June 18-20, 2021
Posted by Eleanor Cippel on Wednesday, June 16, 2021 at 10:00 AM
By Eleanor Cippel / June 16, 2021
Comment
Check out this edition of the Great Life RE Weekend To Do List! While we try to find activities and events that promote social distancing and a safe environment please always use your own judgment when attending any activity or function.
When: Saturday, June 19th at 8am and 9am
Where: Seven Islands State Birding Park / 2809 Kelly Lane, Kodak
American Eagle Day commemorates the anniversary of the bald eagle's selection as our national symbol on the Great Seal in 1782. Today, it serves as a reminder of the bald eagle's status as a conservation success story and celebrates the eagle's triumphant return from near extinction.
To celebrate American Eagle Day 2021, we are partnering with the Ameican Eagle Foundation to offer birds of prey programs. You will have an opportunity to meet a live bald eagle ambassador! Following the program, participants can take a hike with a Seven Islands Park Ranger accompanied by an Avian Care Specialist from American Eagle Foundation. Learn firsthand about Seven Islands Birding Park and why it is the ideal habitat for birds of prey including the bald eagle. All Guided Hike participants will receive an American Eagle Day commemorative water bottle and sticker!
There are two time slots, so please sign up for the hike you plan to attend and make sure to come early for the birds of prey program.
This is a free program, but you will have the opportunity to make donations to the American Eagle Foundation and Friends of Seven Islands.
.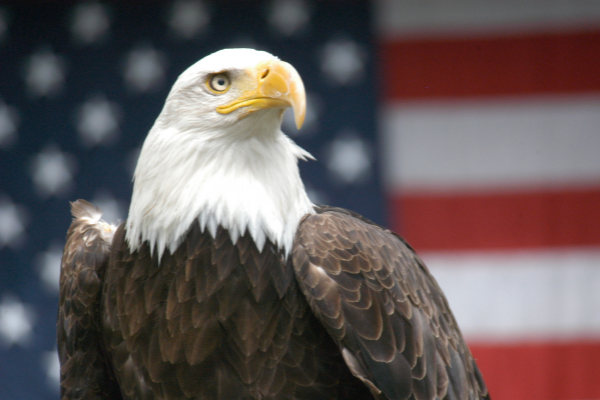 When: Sunday, June 20th at 1pm to 1am
Where: Scruffy City Hall / 32 Market Square, Knoxville
Scruffy City Hall is Knoxville's Cathedral of Entertainment and Libations. With a TreeTable Forest overlooking Market Square. Scruffy City Hall is a working piece of art on 3 levels.
These Sunday drink specials will be perfect to add to your Father's Day plan and while you are there share a delicous pub pizza. All Day Sunday: - $2 Shiner Bock - Domestics cans are $2.50 - Makers Mark $5 - Buffalo Trace $5 - Bulleit $5 - Woodford Reserve Whiskey $7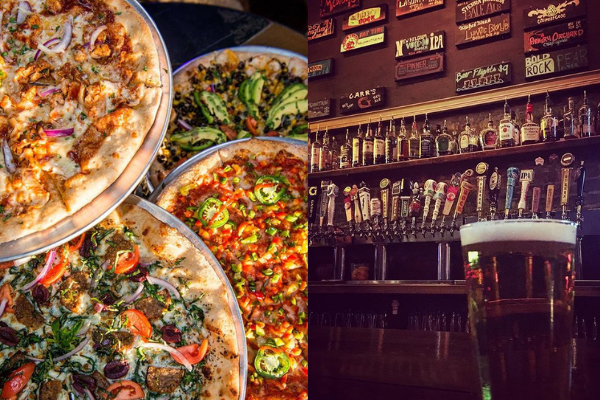 Photo Courtesy of Scruffy City Hall Facebook Page
When: Friday, Saturday, or Sunday at any time of your choosing
Where: Downtown Knoxville
Puzzling Adventures™ are a cross between a scavenger hunt, an adventure race, and an informative self-guided tour. Each adventure consists of a series of locations that you are guided to where you are required to answer questions or solve puzzles to receive your next instruction. All you need is your own mobile device and an Internet connection.
Young and old, individuals, families or friends. Participate in a group, as a couple, or individually. Create multiple teams and race each other. Almost all of thier adventures are designed to be wheelchair and stroller friendly and all are carefully crafted to be entertaining and informative with something to appeal to all ages.
Because the adventures are self-guided you can play any time on any day - no reservations required! Complete the adventure as quickly as possible to win first place or take your time and smell the roses. The goal is to have fun enjoying the sights, sounds, smells and tastes of the various locations you will visit.
Price is per team, not per person. Groups can be any size, but teams of two, three or four work best.
.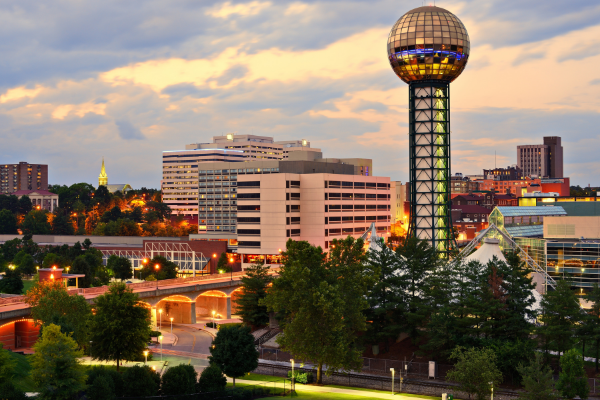 Listed by: Debi Poe, eXp Realty (512) 818-0180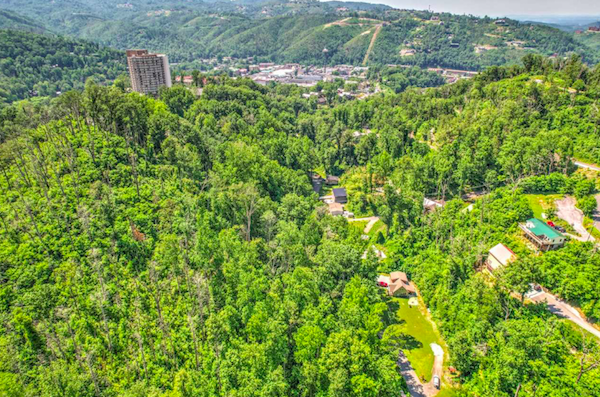 When: Thursday - Friday at 7pm, Saturday at 1pm & 5pm, Sunday at 3pm
Where: Knoxville Children's Theatre / 109 East Churchwell Ave. Knoxville
Knoxville Children's Theatre presents a live stage production of "Charlie and the Chocolate Factory."
Poor Charlie Bucket finds a Golden Ticket in his Wonka Chocolate Bar, sending him and his Grandpa on a magical tour of Willy Wonka's renowned chocolate factory. One by one, the other children on the tour break the rules, but if Charlie survives the journey, he may find an even greater reward.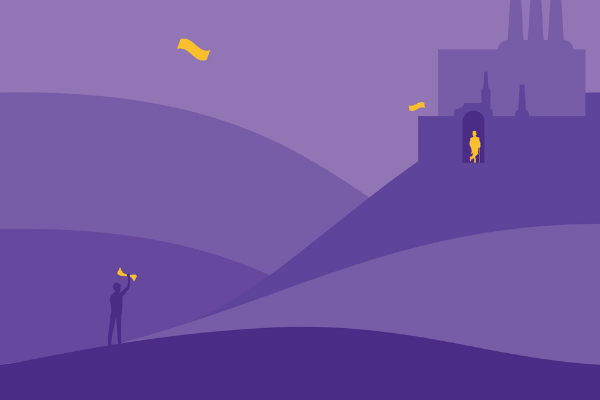 Photo Courtesy of Knoxville Children's Theatre
When: Saturday, June 19th at 4pm
Where: Sam Houston Schoolhouse / 3650 Old Sam Houston School Rd. Maryville

Support historic Sam Houston Schoolhouse with Music on the Grounds and Pistol Creek Catch of the Day, Sat., June 19, 4 p.m. $10 per car; proceeds go to the Schoolhouse. Bring your chairs.
Pistol Creek Catch of the Day is hosting this event and they are a musical ensemble comprising guitar, fiddle, doghouse bass, tenor banjo, mandolin, maybe a ukulele and an assortment of percussion instruments, whistles and squeaky toys. Genre: Americana, rockabilly, eclectic. Spectators have noted that Edward Harper, Bill Cabage, Scott Hinds and Carl Gombert seem to be having a lot of fun with it.
Sam Houston Schoolhouse State Historic Site is a single-room log cabin-style schoolhouse in Maryville, Tennessee, built in 1794. Sam Houston taught at the school as a young man, before the War of 1812.Open to the public, the schoolhouse is a Tennessee state historic site operated under an agreement with the Tennessee Historical Commission. It was listed on the National Register of Historic Places in 1972.