Knox Area Weekend To Do List, June 24-26, 2022
Posted by Eleanor Cippel on Wednesday, June 22, 2022 at 9:00 AM
By Eleanor Cippel / June 22, 2022
Comment
When: Friday, June 24th and Saturday, June 25th
Where: Parkway Drive-In / 2909 E. Lamar Alexander Pkwy. Maryville
Experience a part of America's History at the drive-in theatre.
This weekend see the new Elvis movie that just came out and then Elvis' Blue Hawaii from 1961.
Elvis Weekend starts with a costume contest! Come dressed as your best Elvis for a chance at our Prize Pack. Gates open at 6PM. Winner announced around 7:30-8:00PM
Elvis will begin at 9:30pm and Blue Hawaii will begin at 11:45pm.
At the Parkway Drive-In, they offer a Wide Range of Delicious Meals and Snacks to Enjoy During the Movies.
Fanfoodapp.com
Cash only for admission at the ticket booth. Adults $8, Children 5 through 12 $4. Children under 4 are free.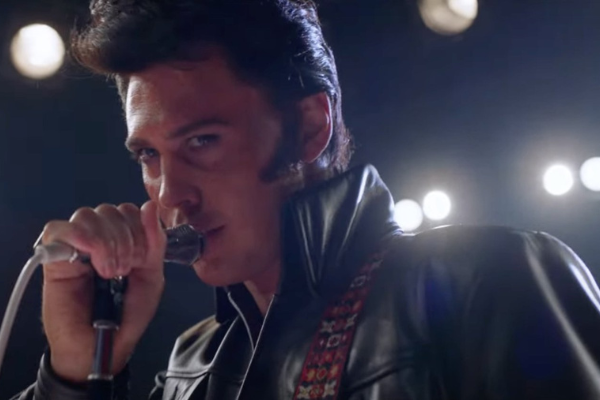 When: Sunday, June 26th, 11am-6pm
Where: Lakeshore Park - Marble Hall / 6410 S. Northshore Dr, Knoxville
Healthy Taste is hosting the 5th annual Vegfest Knoxville! There will be amazing local and regional vegan food vendors as well as commercial vendors for local goods, services, and crafts. They've got some great speakers coming to do some cooking demos and to speak about health, homesteading, and plant-based eating. They will also have a kids' program with Zoo Knoxville where kids will learn about animals, immunity & exercise, and some gardening basics.
Cooking Demos: Fresh ideas for EASY, healthy plant-based cooking
Fun, fast-paced demos
How to cook healthfully without sacrificing flavor
No-fuss recipes even kids love
Take home recipes
Interactive Kids' Program at 11:15am and again at 2:15pm where children of all ages can participate!
Learn about immunity
Exercise
Discover more about animals and how to care for them
Take home delicious, kid-friendly recipes
Learn basics in gardening (children will leave with soil & seeds)
The festival is free and open to the public and no registration is required. For more information, visit healthytaste.net or contact Cassia Owen at 423-620-0733.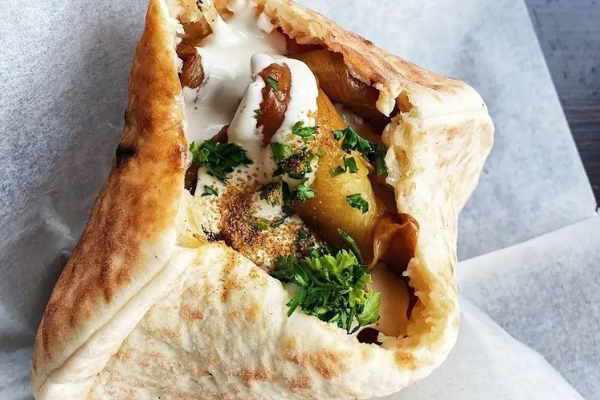 Photo Courtesy of Healthy Taste Facebook Page
When: Friday, June 24th and Saturday, June 25th, 10am-5pm
Where: Various Locations
Join Dogwood Arts as we open three spectacular private properties for the Summer Featured Gardens event, June 24th-25th! Each garden is unique in design and offers a variety of plant material, beautiful summer blooms, and special landscaping features. We are honored that these residents have generously opened their properties to the public as a part of our annual celebration of East Tennessee's natural beauty.
This event is free though a $5 donation per garden is suggested. Tours are self-guided; Dogwood Arts staff and volunteers will be on-site for questions. There is limited parking at each garden, and guests will be admitted on a first-come-first-served basis. These private properties require extensive walking and are not handicap accessible. Comfortable or hiking shoes are recommended.
____
1. ANDERSON ESTATE
Owners: Fred & Sandra Anderson
Free parking & shuttle to garden from Sevier Heights Baptist Church
3140 Maloney Rd, Knoxville, TN 37920
Set on a hilltop overlooking the Great Smoky Mountains, Anderson Estate is a plant collectors garden. This young, but ever-expanding garden, features an extensive hosta collection with over 500 varieties and also includes a wide assortment of azaleas, camellias, rhododendrons, conifers, and a native plant display garden. The kitchen garden with 11 raised vegetable beds, fruit trees, and berries is home to an apiary. The property also includes a cemetery from the 1800's, an Enchanted Forest, and a professionally landscaped frog haven with a bubbling brook and waterfall.
___
2. SAVAGE GARDEN
Owners: Bill Dohm & Patty Cooper
3237 Garden Drive
Knoxville, TN 37918
Savage Garden was inspired by Arthur Savage's visit to his native England. Upon his return, he began building stone walls, ponds, arbors, and multiple follies. After many years of extensive restoration, including rebuilding stone walls and borders, constructing faithful copies of the original arbors and gates, and planting thousands of trees, shrubs, and perennials, Savage Garden is once again the kind of magical place envisioned by Arthur Savage. Early Summer highlights hundreds of blooming hydrangeas, native azaleas, and countless perennials. Savage Garden is listed on the National Registry of Historic Places.
____
3. MARY'S GARDEN
Owners: Michael & Mary Bates
513 Altamira Drive
Knoxville, TN 37934
​
Affectionately named by her husband Michael, Mary's Garden began in 1993 and was set on a level site surrounding their home which included many native dogwoods. Over the years, the garden has grown to include many roses and perennials in the sunny front and side yards. A variety of hydrangeas and woodland plants fill the back gardens. Lilies and roses abound in the summer garden.
The hydrangea collection includes both big-leaf (Hydrangea macrophylla, mopheads and lacecaps) and smooth hydrangeas (Hydrangea arborescens) such as 'Annabelle'. There are several Panicle hydrangeas (Hydrangea paniculata) which include older varieties such as 'PeeGee' and Tardiva along with newer varieties like 'Limelight', 'Quickfire', 'Firelight' and the new compact hydrangea, 'Bobo'. The explosion of blooms at peak season is glorious!
____
Please call Dogwood Arts with questions or concerns (865) 637-4561 or email [email protected] for more information. Dogwood Arts, presented by ORNL Federal Credit Union, is a 501(c)3 organization with a mission to promote and celebrate our region's art, culture, and natural beauty.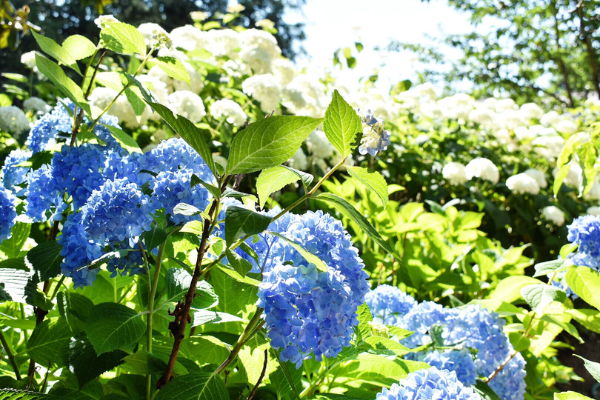 Photo Courtesy of Dogwood Arts Facebook Page
NEW CONSTRUCTION! 2 bedroom/1 bathroom ranch home in the heart of Knoxville. Luxury vinyl floors, granite countertops, open floor plan. Wonderful design. Estimate on completion is the end of July/early August.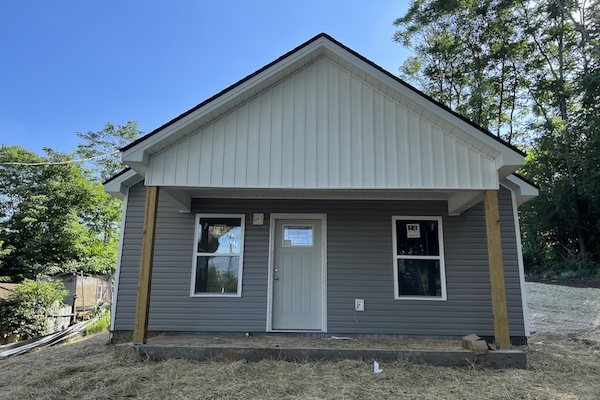 When: Sunday, June 26th, 9am-11am
Where: Seven Islands State Birding Park / 2809 Kelly Ln. Kodak
Seven Islands State Birding Park is home to a wide diversity of plants and wildlife found throughout the seasons. Come learn about the plants and wildlife and how to identify them. Participants will learn about which plants are edible or have medicinal uses. You will learn how to look for signs of wildlife all around you. There will be a 2 mile hike included in the program. This program will help kids complete requirements towards earning their own Junior Ranger Badge and certificate. Participants should wear appropriate footwear for hiking and bring bottled water for drinking. Please meet Ranger Stephanie at the Outdoor Classroom on Hickory Ridge Trail at 9:00 AM. To get to the Outdoor Classroom from the main entrance take the gravel path beside the bathrooms up to Kelly Lane and follow the crosswalk across to the trailhead.
Kids age 6-14 that are interested in earning their very own TN State Park Junior Ranger Badge can use this program to complete the Safety portion of the Adventure Guide. To earn the Junior Ranger Badge and Certificate kids must complete several activity topics in the Adventure Guide. More Junior Ranger Programs will be offered on different topics throughout the month of June. Registration for this program is $6 per child. Parents/chaperones are welcome to attend the program for free if they wish.
Pre-Registration is REQUIRED for this program.
If you have any questions about this program please contact Ranger Stephanie at [email protected] or 865-333-8270.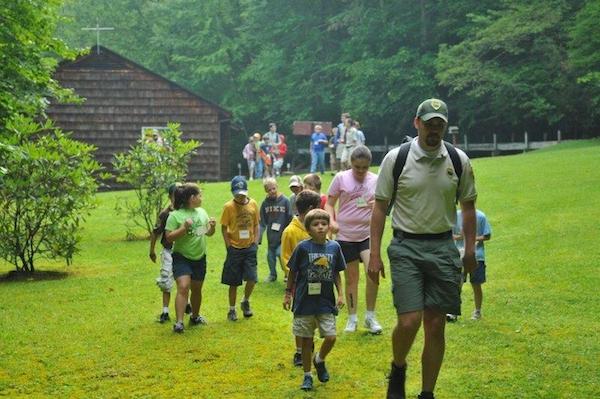 Photo Courtesy of Tennessee State Parks
When: Sunday, June 26th, 4pm-7pm
Where: Tennessee Riverboat / 300 Neyland Dr. Knoxville
The Smoky Mountain Blues Society is proud to continue their 2022 Blues Cruise schedule with the return of The Stella Vees!
Doors open at 3PM.
Tickets will be $20 for members and $25 for non-members. Members, please use the code you'll soon receive in a separate email, if purchasing on the Riverboat website! Thanks y'all. See ya on the River!
The Stella-Vees Blues Band plays a well blended mixture of Chicago and West Coast style blues, RnB, and "Funky Shizz". Much of the repertoire is original so the experience is fresh but familiar.
Winners of two of Kentuckiana's Blues Society's "Best Unsigned Blues Band Competition" in Louisville, KY, The Stella-Vees have played major blues festivals since 2007 and continue to be a mainstay on the blues circuit.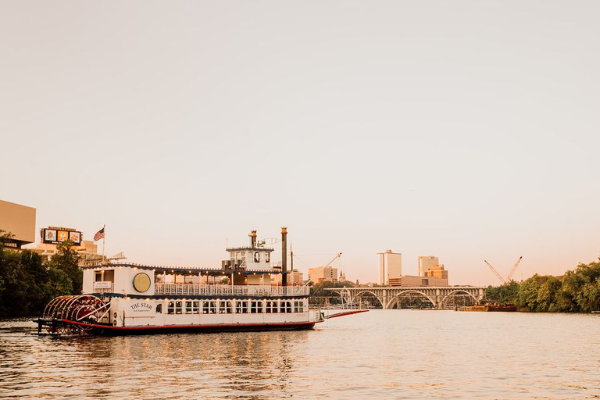 Photo Courtesy of Tennessee Riverboat Facebook Page
Get The Great Life RE Weekend To Do List Delivered To Your Inbox Each Week