Knox Area Weekend To Do List, March 4-6, 2022
Posted by Eleanor Cippel on Wednesday, March 2, 2022 at 9:00 AM
By Eleanor Cippel / March 2, 2022
Comment
When: Saturday, March 5th at 11am
Where: World's Fair Park / 963 World's fair Park Dr. SW, Knoxville
If you've been begging to let the good times roll, you're not alone! We missed seeing all the pets strut their stuff last year and are thrilled to announce the date and location of the 15th Annual Mardi Growl pet parade and festival, presented by Merchants of Beer.
The pet parade steps off at 11 a.m. in the Old City and travels up Jackson Avenue to the new festival location at World's Fair Park. After the parade, stick around for the party! While you wait to see who takes home 1st place in each of the seven parade contest categories, enjoy live music, grab a bite to eat or a drink in the food park, participate in games and activities for the whole family, and visit with over 100 pet-friendly vendors.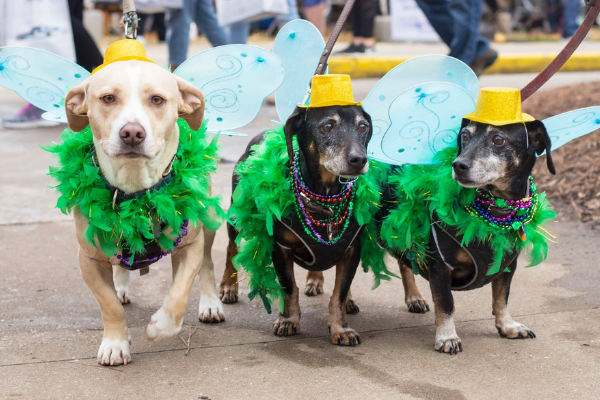 Photo Courtesy of Young Williams Animal Center Facebook Page
When: Friday, March 4th, 5pm-7pm
Where: Real Good Kitchen / 2004 East Magnolia Ave. Knoxville
You are invited to Real Good Kitchen for the March First Friday Pop-up Market! This is EXCLUSIVELY a food event- come hungry!
Meet their members, shop, eat delicious food, and most importantly, SUPPORT your local Knoxville food entrepreneurs!
They've got an incredible roster planned with 11+ Real Good Kitchen member businesses participating. You'll be able to grab dinner, packaged goods, beverages, and more!
FEATURING special musical guests Maggie & Owen Tharp
$5 MEAL OPTION- Pastelito's Cuban Bakery is partnering with them to provide an affordable $5 dinner option. They are making picadillo- a traditional dish in many Latin American countries and the Philippines. It is made with ground meat, tomatoes, and also raisins, olives, and other ingredients. There will be a vegetarian option.
PARTICIPATING VENDORS
Kandilige Spicy Food
From the Fox's Oven
Buch Babe
Pumpkin Boy Tea Company
Cooks on the Curb
The Bad Mood Bakery
Eat My Granola
Pastelito's Cuban Bakery
Pippili Tea Co
The Press
Bake That Dough
NeverFull Waffles
Transplant & Root Hospitality
FAQ!
What if it's cold?
They'll have heat lamps & you can also grab & go if it's a bit much for you!
Where should we park?
The event will be at the back of their building. They are located at 2004 E. Magnolia Avenue at the intersection of Magnolia & Cruze. Parking is at the front, back, and sides of the building- please do not park in front of the apartments. ⁠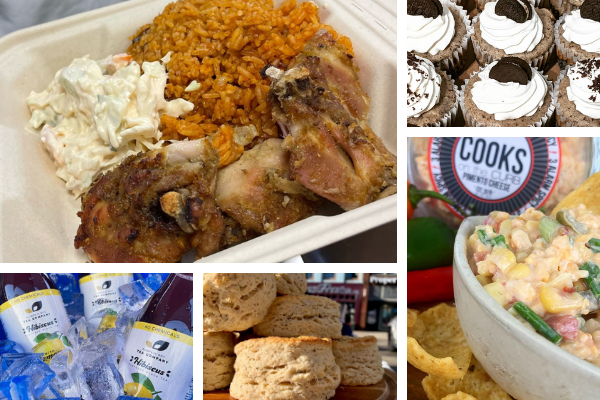 Photos Courtesy of Real Good Kitchen Facebook Page
When: Friday, March 4th, 6pm-7pm
Where: Scruffy's Cafe / 1015 North Broadway, Knoxville
Another month, another yoga event with our café sweethearts! We are offering an afternoon 6pm session, so you can add the most puurfect hour of relaxation to your day. Your instructor will be Jill Davis (check her out at https://www.pilatesjill.com/). In her personal life, Jill is the loving mother of two children and one dog child, Baby. She loves hiking, spoiling Baby rotten, watching documentaries & researching her interests. One of the ways she gives back to her community is by hosting free classes for causes, and donating proceeds to charity. Her other passions include nutrition and research - she describes herself as "forever curious and a truth seeker for a better and balanced life."
Kittens and cats are provided by Young-Williams Animal Center and are all rescues in need of their fur-ever homes.
Please bring your own yoga mat to this event. Social distancing is required. Reserve your ticket online by visiting https://www.scruffyscafeknox.com/.../kitten-yoga.../book...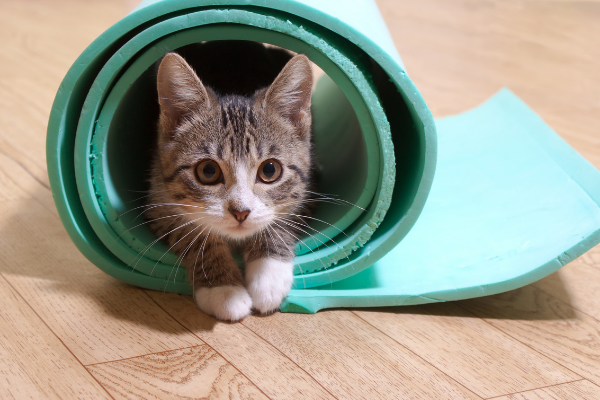 10 unrestricted acres now available for the first time. This property is conveniently located close to interstate, shopping and only 30 minutes to Gatlinburg, Pigeon Forge, Dandridge and Sevierville. This would be perfect for that private dream home, multi-family homes or subdivided for all the developers in the area. Schedule a showing today!!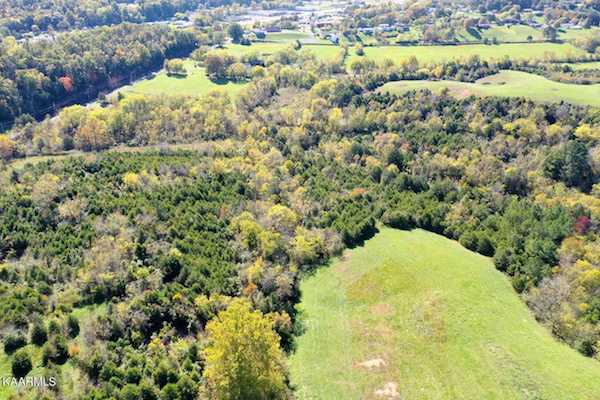 When: Saturday, March 5th, 1pm
Where: Tyson Park / 2351 Kingston Pike, Knoxville
Take your family to support other children and observe the opportunity for children to launch their very own startup business!
Kids develop a brand, create a product or service, build a marketing strategy, and then open for customers at our one-day marketplace.
They will host 36 booths at the 1st annual event at Tyson Park on Saturday, March 5th, 2022 from 1:00 pm – 4:00 pm.
This event is sponsored by Acton Academy, the Acton School of Business, and the generous support of our donors and volunteers. We all believe that principled entrepreneurs are heroes and role models for the next generation.
Whether an entrepreneur is famous like Elon Musk or Oprah Winfrey or they are one of the thousands of unsung business owners across this country, these are the people who make sacrifices to innovate, create jobs and serve their communities.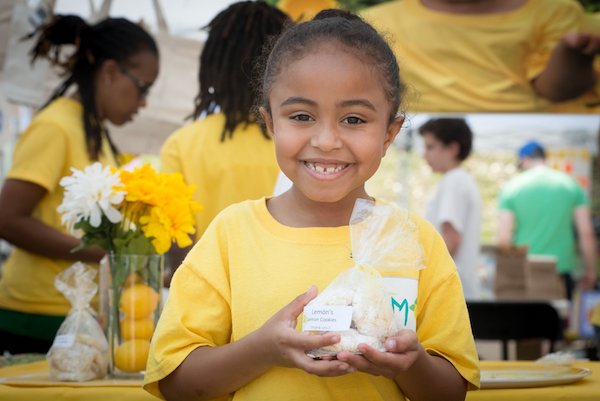 Photo Courtesy of childrensbusinessfair.org
When: Saturday, March 5th, 7pm-11pm
Where: Old City Performing Arts Center / 111 State St. Knoxville
Knoxville Gay Men's Chorus presents its annual Mardi Gras Masquerade event, "Cirque du Masquerade" on Saturday, March 5th at the Old City Performing Arts Center. Prepare to be dazzled with a circus' worth of drag cabaret and other musical performances, circus performers, aerial arts, and more! Ticket includes light refreshments, and alcoholic beverages will be available for purchase.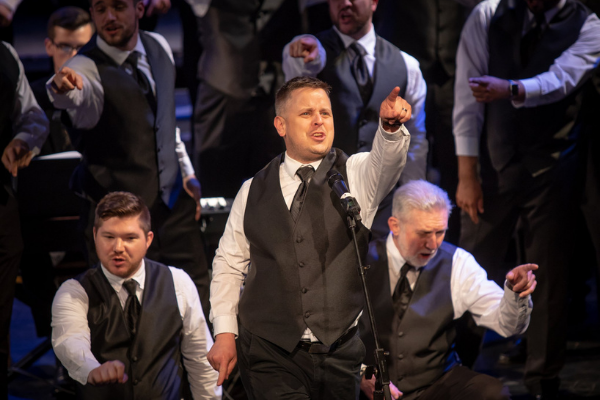 Photo Courtesy of Knoxville Gay Men's Chorus Facebook Page
Get The Great Life RE Weekend To Do List Delivered To Your Inbox Each Week