Knox Area Weekend To Do List, May 21-23, 2021
Posted by Eleanor Cippel on Wednesday, May 19, 2021 at 9:00 AM
By Eleanor Cippel / May 19, 2021
Comment
Check out this edition of the Great Life RE Weekend To Do List! While we try to find activities and events that promote social distancing and a safe environment please always use your own judgment when attending any activity or function.
When: Saturday, May 22nd at 10am-2pm
Where: Downtown Maryville
Join CASATNH and local businesses for an all day Scavenger Hunt around Downtown Maryville! To participate, you must start the scavenger hunt by 11am to finish in time!
Participants will be given a bag and a passport at the start of the scavenger hunt to collect their clues, stickers, and goodies. There will be two different routes so pay attention to which one is yours!
Participants must present all clues at the last location to be entered into a drawing for the Grand Prize!
Everyone is invited to this fun free event!
.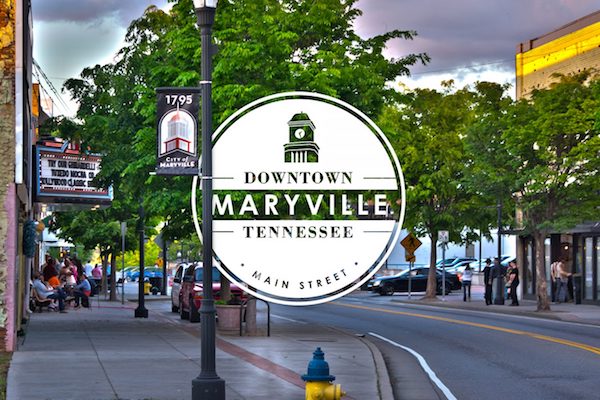 Photo Courtesy of downtownmaryville.com
Eat & Drink: Sunday Brunch & Drink Special

When: Sunday, May 23rd, 11am-3pm
Where: The Lost Tavern / 18 Market Square, Knoxville
Head to Market Square for Sunday brunch! They've got chicken & waffles, french toast, benedicts, omelettes, biscuits & more!
Drink Specials: - Buy a Tavern Bloody Mary for $12.75 and get FREE regular Bloody Mary - Half Off Fresh Squeezed Mimosas - $2 Domestics
"The Lost Tavern (20 Historic Market Square), offers gastropub fare along with classic cocktails, bourbon and wine with a "Knox Noir" theme.
Rooms of dark wood, black and white with splashes of red along with comfortable seating ... with an element of 'true crime' in the menu names and wall decor from noir cinema and faux magazine covers referencing sensational crimes from Knoxville's history in the 1950s and older..."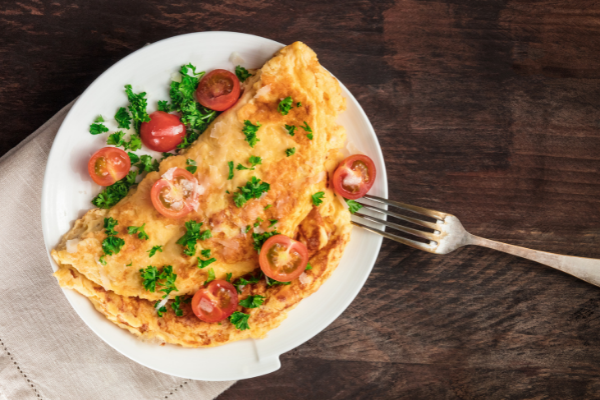 When: Friday, May 21st at 6pm-8pm
Where: Painting With A Twist / 2415 Callahan Dr. Knoxville
PAINT YOUR OWN HOME is Back!
WHAT: Custom Painting Class - Paint your Home!
WHEN: Friday, May 21st | 6-8pm
WHERE: PWAT - POWELL
When you register for this custom class, email your reference photo to
[email protected]
and the artist will sketch it on the canvas prior to class! We will walk you through step-by-step how to complete your masterpiece!
Click the link below to reserve your seat!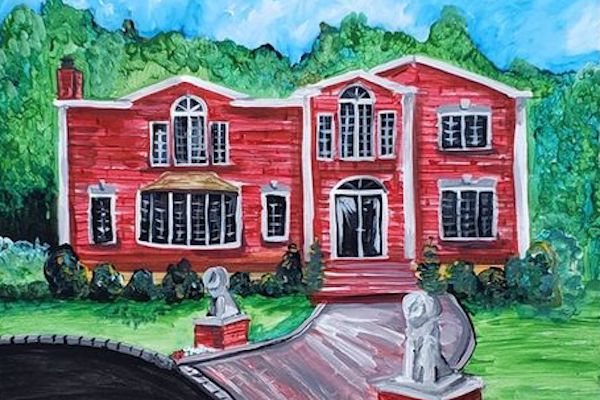 Photo Courtesy of Painting with a Twist Facebook Page
Listed by:Angie Wallace, eXp Realty (865) 719-8884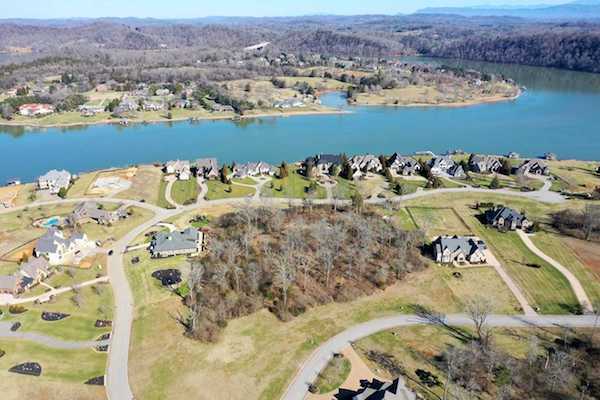 When: Saturday, May 22nd, 2pm-3pm
Where: Norris Dam State Park Visitor Center / 125 Village Green Circle, Rocky Top
Join Ranger Trent at the Norris Dam State Park Visitor Center for an up-close look at the snakes of our area. Learn how many snake species are in east Tennessee and how many are venomous. You may want to pet a live snake, non-venomous of course.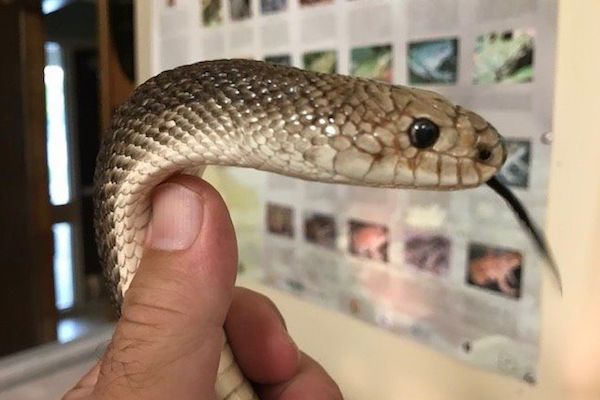 Photo Courtesy of Norris Dam State Park Facebook Page
When: Friday, May 22nd, 7pm-11pm
Where: Ijams Nature Center / 2915 Island Home Ave. Knoxville

Join Ijams for a magical night of music featuring one of the most promising Modern Traditional County™ duos around, The Young Fables (TYF), and get a sneak peek of the feature documentary about the band, The Fable of a Song, before it heads to film festivals across the country!
TYF comprises American Idol veteran Laurel Wright and Gretsch-endorsed guitarist and vocalist Wesley Lunsford. The act hails from Maryville, Tenn., and has engaged and organically expanded its grassroots following while on the road supporting its first two studio albums, Two in 2017, and Old Songs in 2019. The Young Fables has appeared with such notable acts as Lauren Alaina, Rascal Flatts, Josh Turner, Sara Evans, Chris Janson, Randy Houser, Delta Rae, Liz Longley, and Chris Lane.
Fable of a Song chronicles a remarkable series of tragic events that rocked the duo in 2018 and speaks to a global audience about depression, loss, and resilience.
Tickets are $15 and are limited to 250 to ensure that everyone can safely distance. Doors open at 7 pm; music begins at 8 pm with screening to follow. Food truck and the Ijams beer garden will be open for your food and drink needs.
Guests are asked to please wear a mask at check in, but can remove it once seated on the Ijams Visitor Center lawn. Masks also are required in the Visitor Center. Feel free to bring a lawn chair or blanket to enjoy the show.
Contact Sarah Brobst at [email protected] if you have any questions about the performance.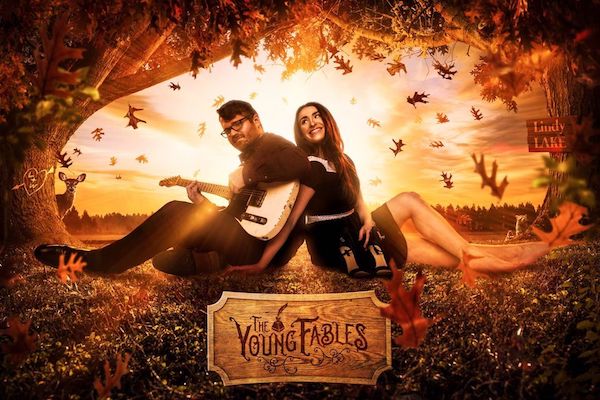 Photo Courtesy of Ijams Nature Center Facebook Page