Knox Area Weekend To Do List, May 28-30, 2021
Posted by Lainey Jones on Wednesday, May 26, 2021 at 9:00 AM
By Lainey Jones / May 26, 2021
Comment
Check out this edition of the Great Life RE Weekend To Do List! While we try to find activities and events that promote social distancing and a safe environment please always use your own judgment when attending any activity or function.
When: Sunday, May 30th, 12pm - 4pm
Where: Marble Springs State Historic Site / 1220 W Govenor John Sevier Hwy. Knoxville
Tennessee's 225th Statehood anniversary is right around the corner! Join in for a day of festivities to celebrate this momentous occasion on May 30th from 12-4 pm. Admission is FREE and open to the public!
Come enjoy a Spring day with local craft fair vendors, re-enactors, living history demonstrations, music, educational lectures, and more!
Marble Springs' Statehood Day Festival will include vendors with local goods, treats, and trinkets for all to enjoy. Open a window to the past with living historians, historic crafts, and a local militia with an interactive hands-on experience.
Be sure not to miss a lecture on "Colonial Drumming: Practices and Purposes" at 1 PM by Dr. Dale Disney of The University of Tennessee. We will explore the history of drumming and how it was performed and used in the colonial era!
While you shop the local crafts, be sure to listen to the musical guests Wild Blue Yonder who will be performing their set of live Celtic music on the porch at 2 pm!
Funding has been provided by Humanities Tennessee and the National Endowment for the Humanities (NEH) as part of the Coronavirus Aid, Relief and Economic Security (CARES) Act economic stabilization plan of 2020.
Marble Springs State Historic Site is funded under an agreement with the Tennessee Department of Environment and Conservation, Tennessee Historical Commission.
.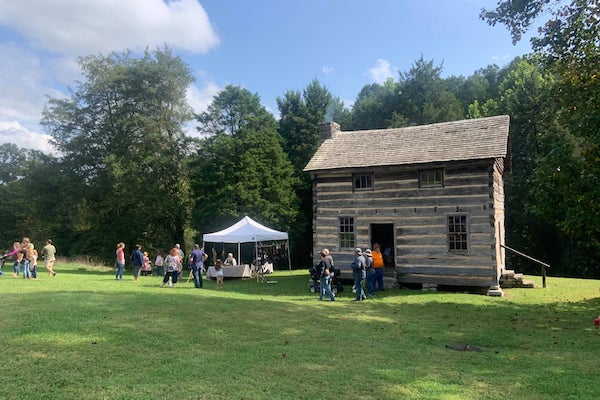 When: Sunday, May 30th, 12pm-8pm
Where: World's Fair Park, Knoxville
Knoxville are you ready?! We are bringing the Island Vibe to you!
There will be a variety of Jerk and Caribbean food, live entertainment featuring the top Caribbean and international musicians, domino and spades tournament, a special kid's zone and several other activities for the whole family!
Come and experience the Caribbean right here in Knoxville at the World's Fair Park.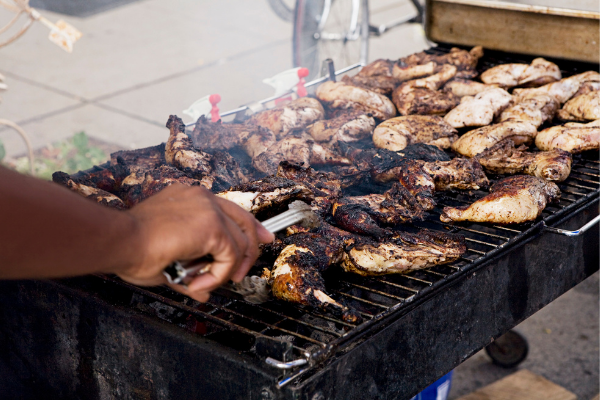 When: Friday, May 28th at 7pm-10pm
Where: Virtual
Make your game night legendary! Play fun online games, answer trivia, laugh 'til it hurts, and connect with friends near and far.
You'll take on five rounds of fun games through Let's Roam's next-level video call software. Virtual Games you'll experience:
Trivia: 8,000+ questions, 60+ categories including Rom-Coms, History, 90's Music, Disney, and more. Get down to quiz-ness and go brain-to-brain with your friends.
Charades: Can your team guess what you're acting out? This classic party game has gone virtual. Dozens of themed categories to choose from.
Let's Draw: This is Pictionary with a virtual twist. Guess what your friends are drawing before time runs out.
Trivia About You: Find out how well people know you! Fill out a short questionnaire, and Let's Roam's platform will auto-generate personalized questions.
Drinking Games: For the party animals, this themed game night option offers drinking games and drinking-themed challenges.
No more spreadsheets, third party video software, and game night chaos. Our game is bundled right into our custom video call software. Access your virtual game night on a desktop, laptop, or tablet.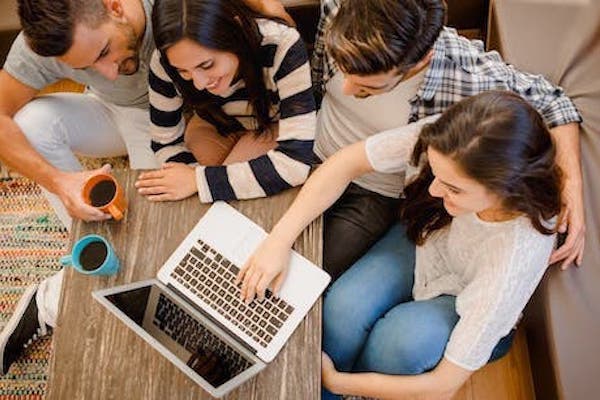 Photo Courtesy of letsroam.com
Listed by: Megan Branam, eXp Realty (865) 686-2087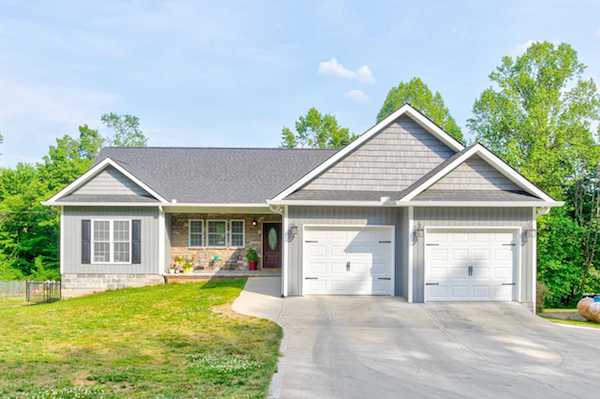 When: Friday, May 28th, 6pm-8pm
Where: MUSE Knoxville / 516 N. Beaman St. Knoxville
Come play! They are open for FREE general admission every fourth Friday of the month from 6-8pm, starting on March 26.
All admission must be booked online, in advance. Spots are limited. Reserve your play now: bookeo.com/playmuseknox
The MUSE Knoxville is a children's Science, Technology, Engineering, Arts and math (STEAM) museum in Knoxville, TN. The programs outside of the museum bring STEM, arts, health and wellness and emergent literacy to life in the minds of children 6 mos.-10 years.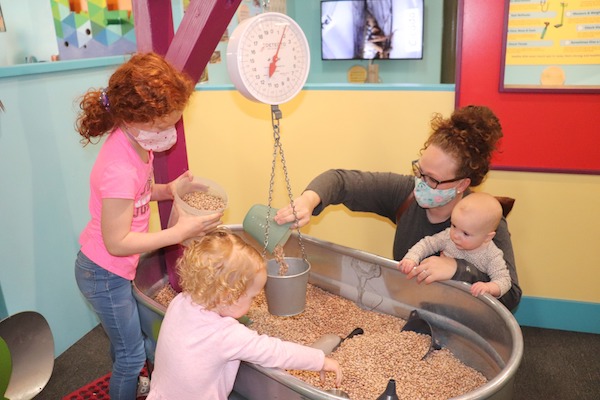 Photo Courtesy of MUSE Knoxville Facebook Page
When: Sunday, May 30th, 9:30pm-10:30pm
Where: Norris Dam State Park / 125 Village Green Circle, Rocky Top

Join Ranger Mike on Sunday May 30th at 9:30 pm at the Norris Dam State Park pool parking lot for a look at the night sky constellations. He will show you a cool app to download so that you to can find the night sky constellations.
Register for this event on the tnstateparks website.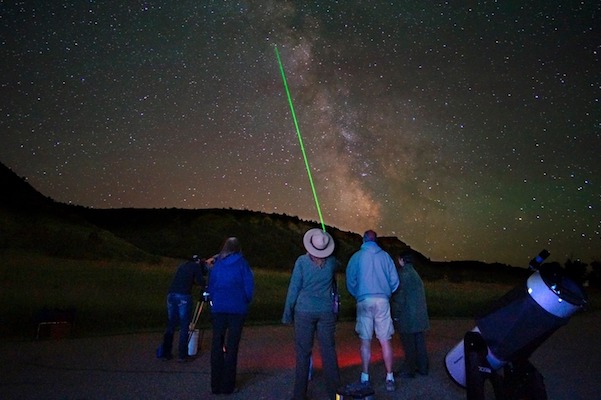 Photo Courtesy of Norris Dam State Park Facebook Page
When: Monday, May 31st, 6am-1pm
Where: World's Fair Park, Knoxville

American Legion Post 2 will be having their annual Reading of the Names Ceremony.
Since their charter in 1919, American Legion Post 2 has been welcoming VETERANS from all branches of our Armed Forces.
Post 2 is a service orientated Legion Post, and they are involved in the Knoxville community in a variety of ways - from organizing the annual Knoxville Veterans Day Parade, the Pearl Harbor and Memorial Day ceremonies, to working in food banks, raising money for youth organizations and assisting veterans, Gold Star Families and others in need.
Today, they continue to welcome all military personnel serving our country. Joining their Post enables you to continue serving your God, Country and Community.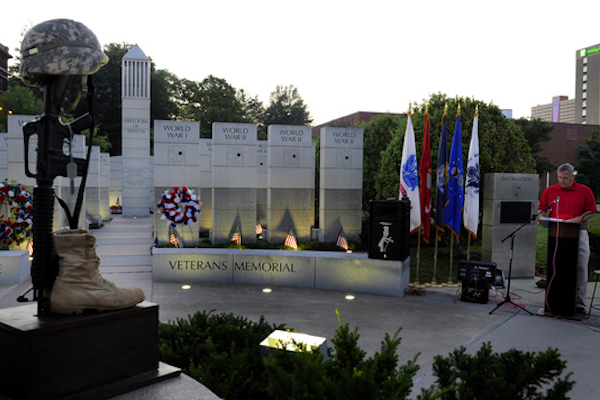 Photo Courtesy of knoxnews.com