Knox Area Weekend To Do List, May 7-9, 2021
Posted by Eleanor Cippel on Wednesday, May 5, 2021 at 8:00 AM
By Eleanor Cippel / May 5, 2021
Comment
Happy Mother's Day Weekend! Treat Mom to some excellent fun this weekend. We've got you covered.
Check out this edition of the Great Life RE Weekend To Do List! While we try to find activities and events that promote social distancing and a safe environment please always use your own judgment when attending any activity or function.
When: Friday, May 7th and Saturday, May 8th
Where: Townsend Visitor Center / 7906 E Lamar Alexander Pkwy, Townsend
Bring your lawn chair and enjoy genuine bluegrass music, arts and crafts, food, and Spring festivities for the entire family at the Townsend Visitor's Center.
Daily Schedule:
Crafts & Demonstrations: 10 a.m.-6 p.m.
Food: 10 a.m.-8 p.m.
Music: 11 a.m.-10 p.m.


Parking is $10 per day. Proceeds benefit the Townsend Volunteer Fire Department.
Parking passes may be purchased at the Townsend Visitor Center (7906 E. Lamar Alexander Pkwy., Townsend), the Maryville Welcome Center (201 S. Washington St., Maryville) or at the parking gate on event days.
FREE Townsend Shuttle
Don't forget to hop on the FREE shuttle that takes you around Townsend.
Buses, donated from the Great Smoky Mountains Heritage Center, will run from the Heritage Center to Little Arrow to Trillium Cove to Little River Railroad Museum to Cades Cove Cellars to Apple Valley to the Townsend Visitors Center and back to the Heritage Center.
One bus runs from 10:30 a.m. to 6 p.m. and a second from 11:30 a.m. to 3:30 p.m., both days.
The last bus will leave the Townsend Visitor Center at 6 p.m. and returns to the Heritage Center, on both Friday and Saturday.
Click here for a list of Craft Vendors, Food Vendors, and Other Activities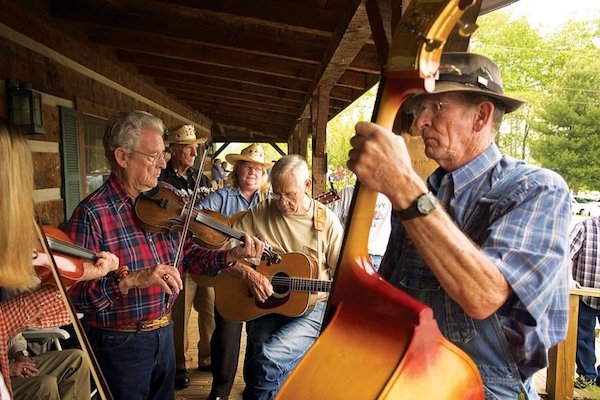 When: Sunday, May 9th, 1pm-9pm
Where: Southside Garage / 1014 Sevier Ave. Knoxville
SouthSide Garage is a new bar & food truck park located in the South Landing area of South Knoxville. They offer a large selection of local craft beers, a rotation of Knoxville's finest food trucks, and a family friend space complete with large patios and patio games. Whether you're looking for a lunch break, after work drink, or a casual family dinner, South Side Garage has got you covered!
Bring Mom on Mother's Day for a Knox Vegas Mashup with CJ's Tacos, Penne For Your Thoughts, Knox Dough and more for collab menus, live music, cornhole, and drink specials.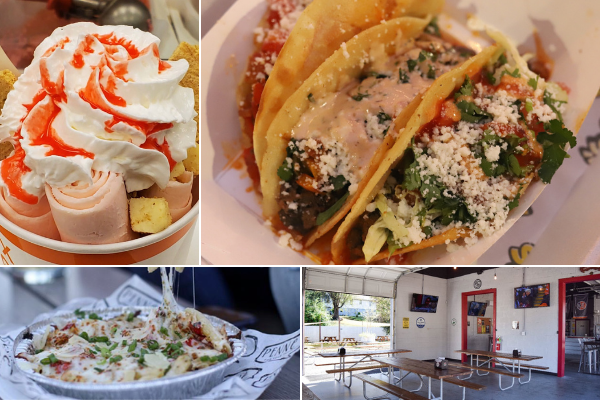 When: Saturday, May 8th at 2pm-4pm
Where: UT Gardens Knoxville / 2518 Jacob Dr. Knoxville
Have you ever seen a quirky planter like succulents in a sink or daisies in a drawer? UT Gardens sister garden in Jackson showcases fun planters like these regularly, and they have inspired them to share some of that fun with you! In this program, you will use shoes as containers for plants. They will teach you how to make them ready to hold water and how to choose the best materials for the plants as well. Join in for this quirky planting program as they give your plants a boot!
Cost: $45 Garden members / $55 Non-members
* This program is scheduled to be in person. All attendees will be expected to follow University of Tennessee COVID-19 guidelines which include wearing face mask and completing a visitor health screening form each day. The form may be completed online at
visitorhealthscreen.utk.edu
or may be completed on paper upon arrival at the gardens. Participants will not be allowed to participate in the program if they have a fever, show signs of being ill, or do not have a completed screening form that enables them to be on campus.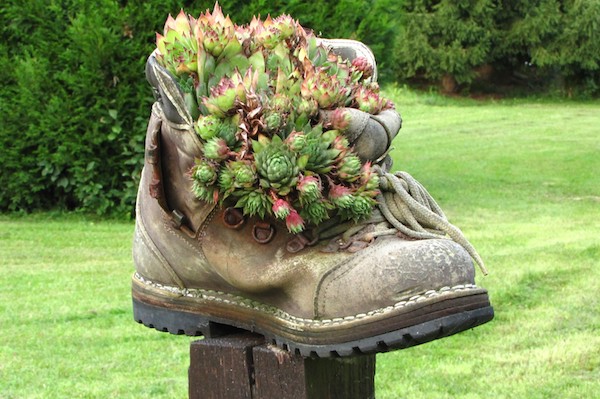 Photo Courtesy of UT Gardens Facebook Page
Listed by: Angie Wallace, eXp Realty (865) 719-8884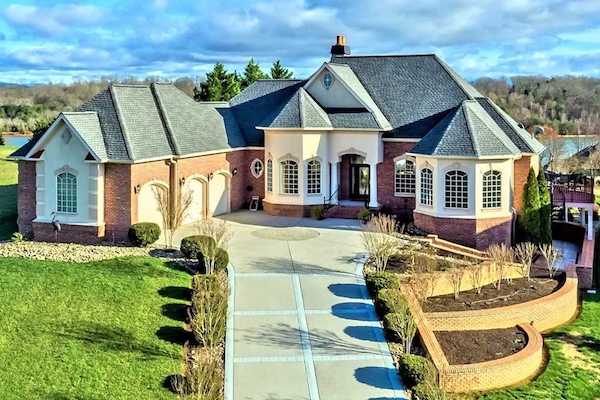 When: Saturday, May 8th, 2pm-4pm
Where: Painting Parties Plus with Rose Molley / 118 N Roane St. Harriman
A painting party for the whole family! Take mom and paint a beautiful two-piece masterpiece for only $15/person. You will have fun painting this collaborative canvas.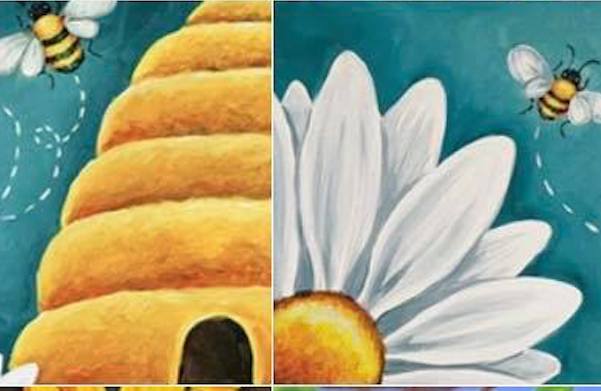 Photo Courtesy of Painting Parties Plus with Rose Molley
When: Saturday, May 8th, 7:30pm-10pm
Where: The Mill & Mine / 227 West Depot Ave. Knoxville

Movie Night at The Mill & Mine featuring JAWS! They have an indoor and outdoor setup with a great view of the big screen! Reserve via our Tako Taco
Seating starts at 7:00PM
Movie starts at 7:30PM
$5-$8 per person
Pod sizes range from 2-8 people. Each pod offers your group their own space to hang out, safely distanced from others.
For all pods, check-in at the Tako Taco hostess stand to be seated.
Food and beverage from Tako Taco available for purchase, both by walk-up ordering and by QR code without ever having to leave your spot. For everyone's safety, masks are required any time you are not in your pod.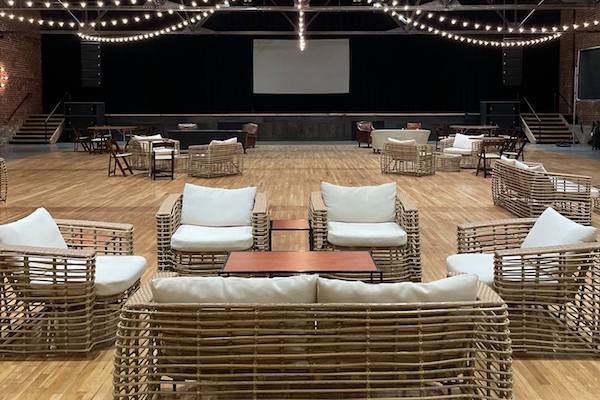 Photo Courtesy of The Mill & Mine