Knox Area Weekend To Do List, November 4-6, 2022
Posted by Lainey Jones on Wednesday, November 2, 2022 at 9:00 AM
By Lainey Jones / November 2, 2022
Comment
When: November 4th-6th
Where: St. George Greek Orthodox Church / 4070 Kingston Pike, Knoxville
St. George Greek Orthodox Church has celebrated its annual Greek Fest since 1977! Originally, the Knoxville Greek Fest was organized to introduce Greek food, culture, and dance to the local community. Greek Fest is one of the most popular events in Knoxville, attracting over 20,000 visitors over the weekend.
The festival features a variety of traditional dishes, dances, music, and more! In addition, the award winning Greek dancers train and compete annually in competitions around the country. There is also an introductory church tour for those wishing to learn more about the Greek Orthodox history and faith.
Visit their website to find the church tour and dance show schedule, parking locations, and tickets that you can NOW purchase online!!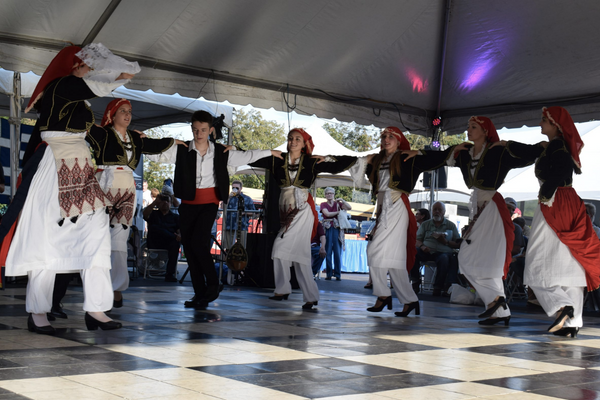 Photo Courtesy of greekfesttn.com
When: Saturday, November 5th, 12pm and 3pm
Where: New Harvest Park / 4775 New Harvest Lane, Knoxville
All You Can Eat Blue Crabs! This event offers the Low Country Coastal Heritage of outdoor cooking of fresh seafood. This highly anticipated event will offer All You Can Eat fresh Blue Crabs, one side of Fish & Chips, music, and a family friendly environment for everyone.
SouthEast Crab Feast Inc. is a non-profit organization that supports cancer research and treatment organizations such as St. Jude Children's Hospital, Susan G Komen Breast Cancer Foundation, American Cancer Society, along with other non-profits. SouthEast Crab Feast events started in 2010 as a gathering of family, friends & associates who reside in the city, but enjoyed the coastal heritage of eating ocean fresh seafood such as Blue Crabs and Fish. SouthEast Crab Feast events has grown into multi-cities due to the demand of perfectly seasoned fresh blue crabs and fish offered in a family friendly environment. They currently host "All You Can Eat" Blue Crab Feast events in 20 plus cities throughout the southeast, including Charlotte, Roanoke, Raleigh, Columbia, Savannah, Knoxville, Yemassee, etc. They also support local watermen on the coastline of NC, SC, GA & FL who harvest and deliver fresh Blue Crabs and other seafood from the Atlantic Ocean for events.
Event tickets are limited and historically sellout quickly. Therefore please secure your tickets A.S.A.P. Additional tickets or walkup sales WILL NOT be available once an event has sold out. Thank you for your support of SouthEast Crab Feast!!!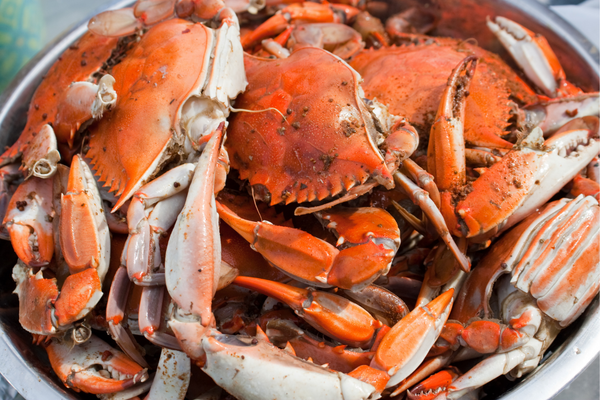 When: Sunday, November 6th at 2pm
Where: Real Deals on Home Decor / 113 East Emory Rd. Powell
If you have always wanted to learn to make professional bows...now is your chance! You will leave with a new special skill of making beautiful bows just in time for the holiday season.
Real Deals sells Fabulous Home Decor' and Boutique items at very affordable prices!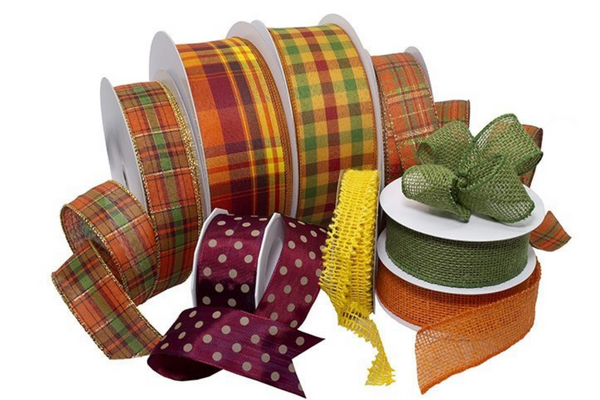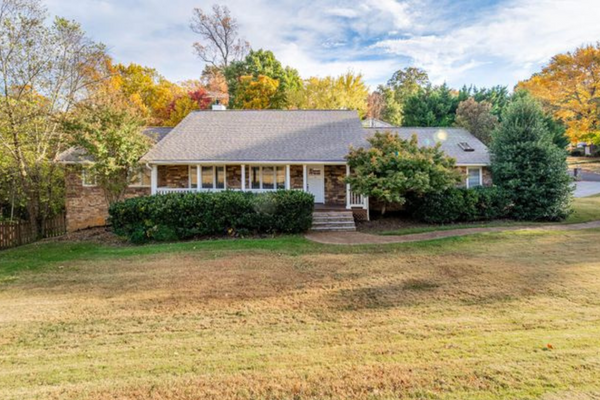 When: Saturday, November 5th, 10am-11am
Where: Pellissippi State Magnolia Campus / 1610 E Magnolia Ave. Knoxville
Want to learn a trick that will give you a treat? Come out on November 5th to make your own creepy crawly gummy candies and learn about molecules! You won't have to go door to door this year to get the good stuff! Let's learn about molecules through creating gummy candies with gelatin kits.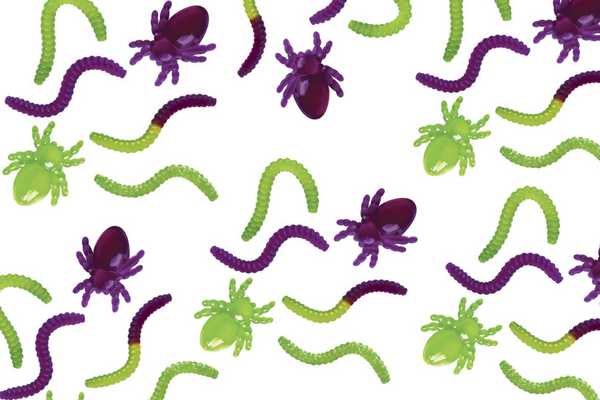 When: November 4-6, Friday & Saturday 10am-6pm, Sunday 10am-4pm
Where: Knoxville Expo Center / 5441 Clinton Hwy. Knoxville
56th Annual Foothills Craft Guild fall show featuring handmade crafts in clay, fiber, glass, jewelry, leather, metal, mixed media, natural materials, painting, paper/printmaking, photography, and wood. This is Tennessee's oldest and longest running fine craft show and is hosted by the Foothills Craft Guild.
This project is being supported in whole or in part by federal award number 21.027 awarded to​the City of Knoxville by the U.S. Department of the Treasury and the Arts & Culture Alliance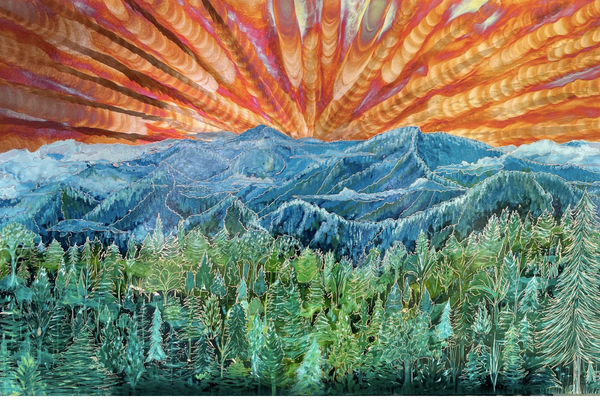 Photo Courtesy of Foothills Craft Guild Facebook Page
When: Saturday, November 5th, 3:30pm
Where: LoCo Drive-In / 455 Centre Park Dr. Loudon
Come watch Tennessee take on Georgia on Saturday, November 5th at 3:30pm at the LoCoTron.
Gates will open at 9am to come and hang out, the LoCoTron will be on.
It is free to come in, unless you would like to tailgate and bring in your own outside food and/or drink, then it will be $25 per car.
Please select how many people you have coming so they can plan for the amount of people! Get your tickets before they fill up!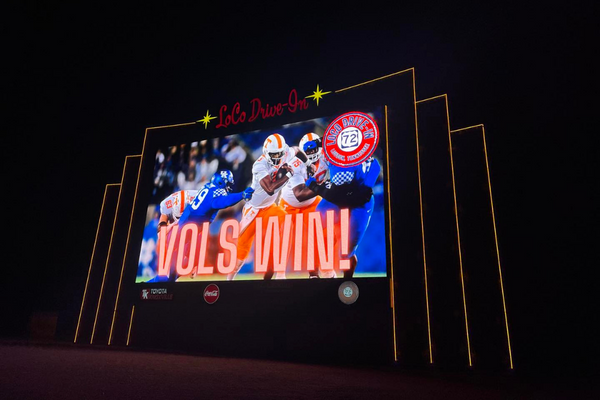 Photo Courtesy of LoCo Drive-In Facebook Page
Get The Great Life RE Weekend To Do List Delivered To Your Inbox Each Week