Knox Area Weekend To Do List, October 14-16, 2022
Posted by Eleanor Cippel on Wednesday, October 12, 2022 at 9:00 AM
By Eleanor Cippel / October 12, 2022
Comment
When: Friday, October 14th at 8:45pm and Saturday, October 15th at 7:00pm
Where: 500 Hackberry St. Loudon
Wind through dark alleys and creepy old buildings to hear stories of Loudon's haunted past. Visit sites 100-200 years old where spirits return time and time again to "keep in touch" with their past.
Please wear comfortable shoes and bring a flashlight.
Bo Carey is a 6th generation Loudon Countian with a passion for local history. He is the owner of Greer's Home Furnishings, across from the Courthouse. He is available for tours of the Steekee Cherokee Village & Cemetery, Historic Homes of Old Loudon, the Loudon Downtown Walking Tour, as well as lectures to groups or clubs about violent East Tennessee occurrences, ranging from public hangings to the Battle of Athens to tragic feuds along the Little Tennessee River.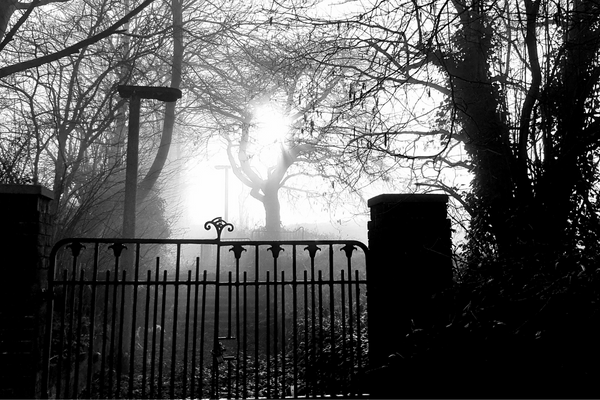 When: Sunday, October 16th, 1pm-3pm
Where: TAPestry Event Space at Barrelhouse / 621 Lamar St. Knoxville
Get ready for the Holidays with Gypsy Circus and Euphoric Cheese Shop!
Join Euphoric owner Amy Burritt and Gypsy Circus Founder & Owner Aaron Carson for an adventure in cheese, ciders and meads.
Your ticket includes a flight of 5 ciders and meads and 5 artisan cheeses.
Amy and Aaron will walk you through the pairing and give you the skills you need to entertain guests at your home this holiday!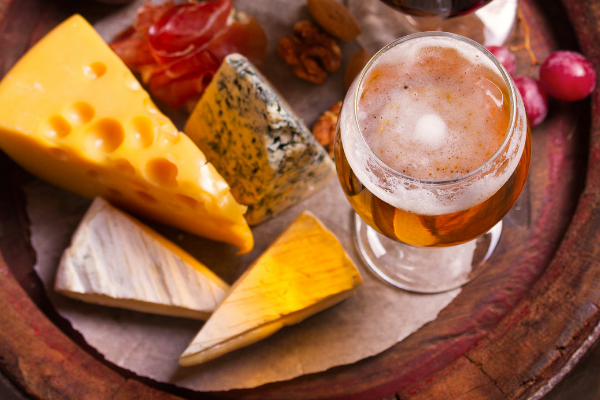 When: Saturday, October 15th, 2pm-3:30pm
Where: Studio 212 Arts / 934 E Broadway Ave. Maryville
Reservations are required for this class.
Fall is finally on its way! What better way to celebrate than to come carve some pumpkins with Studio 212 Arts. Students will use different tools to carve jack-o-lanterns or create interesting textures on leather hard, wheel thrown pumpkins. Each participant will carve 1 pumpkin.
*All pumpkins will be glazed white*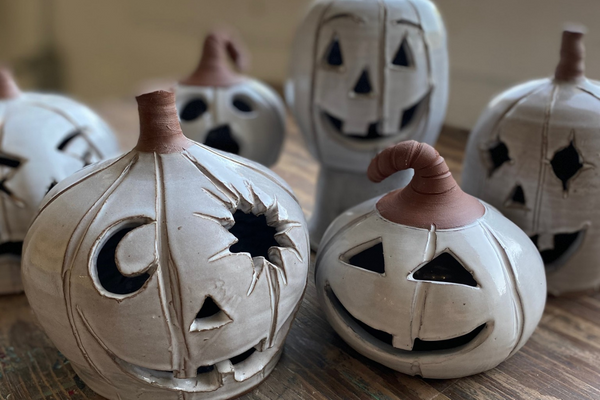 Photo Courtesy of Studio 212 Arts Facebook Page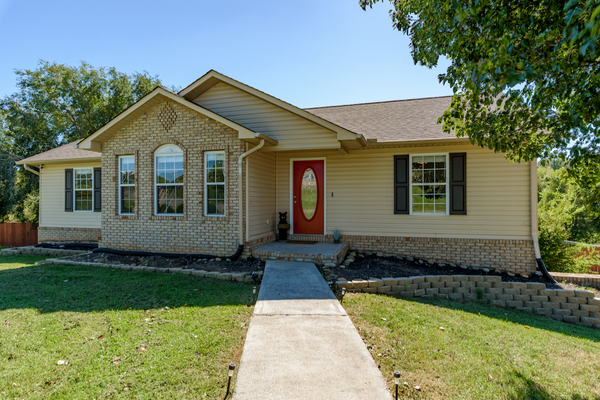 When: Saturday, October 15th, 1pm-3pm
Where: Seven Islands State Birding Park / 2809 Kelly Ln. Kodak
Enjoy the wonder and beauty of flying flowers as you search the park for monarchs and other butterflies. To help scientists understand the monarch migration, you'll put tracking tags on the monarchs you're able to catch. Kids of all ages are welcome. You'll start at 1:00pm with a brief explanation of the monarch migration and its importance. ¥ou'll take a short hike (1-2 miles) through the park to find butterflies and tag as many monarchs as we can. Butterfly nets will be provided, but if you have your own, feel free to bring it. Please note that monarch populations and migration patterns vary. On any day you could see many, few or none. No matter how many you see, you'll learn about why monarchs and other butterflies are fascinating, their importance and how we can help them. Sturdy shoes and water are recommended.
Location: Seven Islands State Birding Park
Time: 1:00pm – 3:00pm
Fee: $8 per person
Ages: All
Advance registration is required. Children must be accompanied by an adult.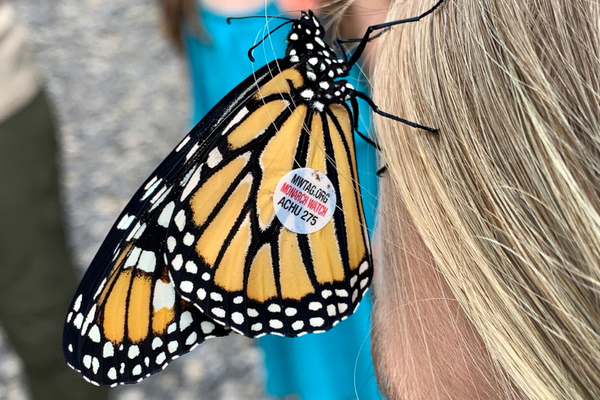 Photo Courtesy of Seven Islands State Birding Park Facebook Page
When: Sunday, October 16th, 2pm (Doors Open at 1pm)
Where: Tennessee Theatre / 604 South Gay St. Knoxville
Tennessee Theatre is proud to welcome the public back to the theatre for Classic Cinema Matinee movie series presented by Knoxville TVA Employees Credit Union.
The Phantom of the Opera is a 1925 American silent horror film adaptation of Gaston Leroux's 1910 novel Le Fantôme de l'Opéra, directed by Rupert Julian and starring Lon Chaney in the title role of the deformed Phantom who haunts the Paris Opera House, causing murder and mayhem in an attempt to make the woman he loves a star. The film remains most famous for Chaney's ghastly, self-devised make-up, which was kept a studio secret until the film's premiere. Run time is 1 hour 19 minutes. Tennessee Theatre's House Organist Freddie Brabson will accompany this silent film on the Mighty Wurlitzer organ.
Free general admission seating is available on a first-come, first-served basis.
Free parking is available in the State Street garage directly behind the Theatre.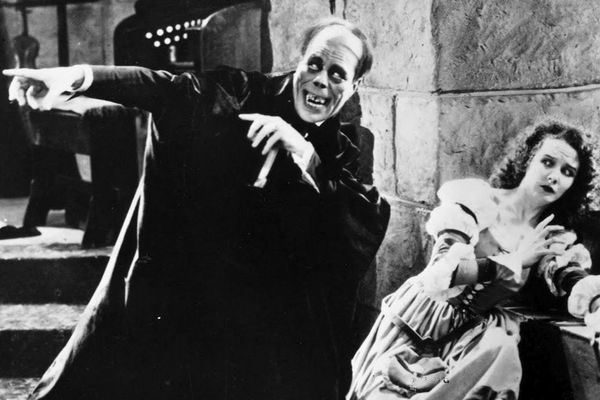 When: Saturday, October 15th, 3:30pm
Where: Last Days of Autumn Brewing / 808 E Magnolia Ave. Knoxville
#3 Alabama vs #6 Tennessee this Saturday!!! If you're not headed to Neyland they'll be partying it up at Last Days. They're cranking the smoker up and loading it down with bout 100 pounds of wings for a game day special. How bout this? $10 for a pound of wings. They'll have $12 Pitchers all day and $4 pints during the game. And you know they'll have the game on all their TV's inside and out with the volume cranked.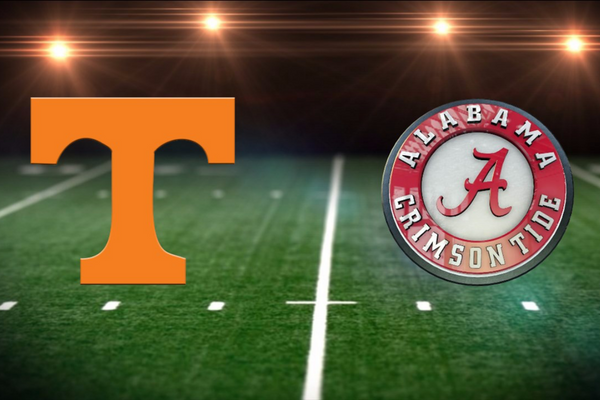 Get The Great Life RE Weekend To Do List Delivered To Your Inbox Each Week