Knox Area Weekend To Do List, October 22-24, 2021
Posted by Eleanor Cippel on Wednesday, October 20, 2021 at 8:00 AM
By Eleanor Cippel / October 20, 2021
Comment
Check out this edition of the Great Life RE Weekend To Do List! So much to do, to try, to eat, to buy, and more!
When: Sunday, October 24th, 1pm-4pm
Where: Trailhead Beer Market / 1317 Island Home Ave. Knoxville
The Cuddle Bus Tour will make it's final stop at Trailhead Beer Market in South Knoxville on Sunday October 24th!
Join SBRET & BrewDog for this very special event and meet some of the available rescues at Trailhead Beer Market! Your *$10 donation gets you a LIMITED Street Dog Beer and some time well spent on the Cuddle Bus!
PLEASE, prepare to MASK UP.
Masks WILL be required to enter the Cuddle Bus. Vaccinated, or not. No matter your age. NO EXCEPTIONS. We want this to be an enjoyable time for everyone BUT they want to keep you AND the volunteers, safe.
Thank you for your understanding and your cooperation.
*$5 donation for kids
Big thanks to Knox Brew Tours for making it possible!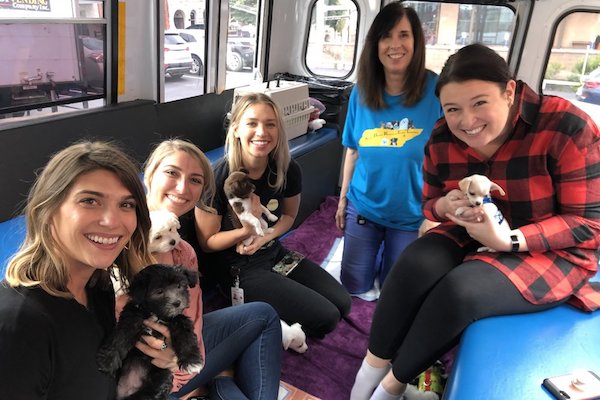 When: Friday, October 22nd, 6pm-9pm
Where: The Cutting Edge Classroom / 817 Herron Rd. Knoxville
Join in for a fun, hands on, and interactive class where you will learn how steakhouses prepare those delicious steaks and seafood! The Chef will explore new twists on this classic pairing as he walks you through the techniques for creating a surf and turf dinner using the freshest, most flavorful ingredients from land and sea while sharing tips and tricks along the way. You'll learn the secrets for cooking steak and seafood to perfection every time! Best of all you will get to eat what you prepared in class!
Price is for two people ages 16-Adult.
Garlic Shrimp Scampi Creamy Goat Cheese Risotto

Cast iron Sous Vide Filet Mignon

Roasted Root Vegetables With Herbs De Province

Homemade Baguettes Olive Oil Dipping Sauce

Bread Pudding Bourbon Glaze
Instructor: Chef John Alunni
Demonstration/Hands On
For our class cancellation policy please go to: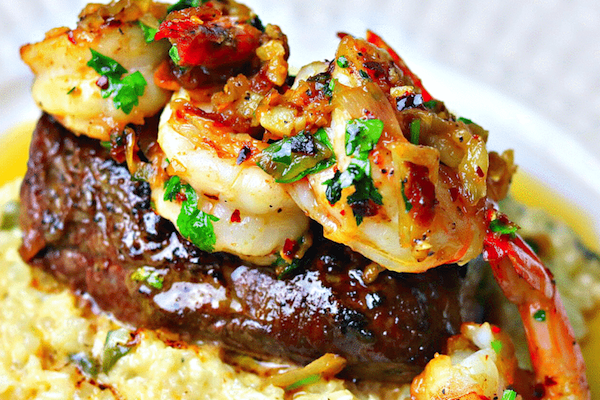 Photo Courtesy of The Cutting Edge Classroom
When: Sunday, October 24th, 3pm-5pm
Where: Hi-Wire Brewing / 2020 Barber St. Knoxville
Looking for fun and feelin' groovy? Come out to Hi-Wire for a Tie Dye Party with Lesley & Kelley on Sunday, October 24th at 3 pm! Your $20 ticket includes one short-sleeved Hi-Wire Brewing t-shirt of your choice, everything needed to reverse tie-dye (using bleach), and buckets of fun!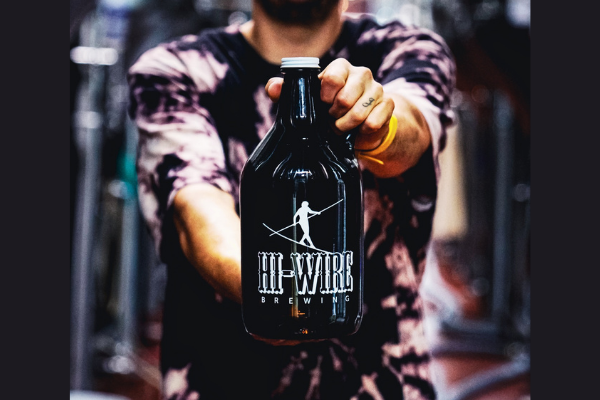 Photo Courtesy of HiWire Brewing Facebook Page
Listed by: Megan Branam, eXp Realty (865) 686-2087 and Leslie Henry, eXp Realty (865) 368-9836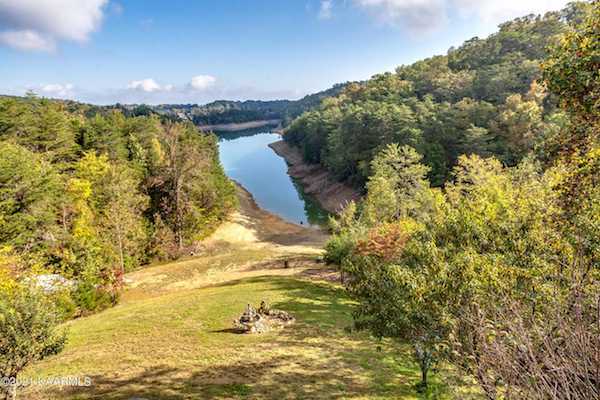 When: Fri Oct. 22(5pm-8pm), Sat Oct. 23 (3pm-8pm), & Sun. Oct 24 (3pm-8pm)
Where: Cherokee Caverns / 8524 Oak Ridge Hwy. Knoxville
Cherokee Caverns Presents Trick or Treat in the Cave 2021! We are so excited to have Trick or Treat in the Cave and to trick or treat along the Cave Path. We will have the cave lit purple and orange as you Trick or Treat among the Stalactites and Stalagmites in your favorite Halloween Costume and gather yummy treats and surprises Inside and outside the Cave Path! You will see many fun surprises around each corner as you celebrate this Family Fun and Safe Halloween Knoxville Tradition at Cherokee Caverns! The Cave is also open for a Self-Guided Tour through the Cave as well as Trick or Treating as we are only open a few times a year for special occasions to share the beauty of Cherokee Caverns with the Community. Also, please enjoy some wonderful local shopping outside the cave on the Cave grounds! We will have some delicious coffee and cocoa you can enjoy by the bonfire as we usher in East Tennessee Fall weather! There will be several photo ops set up for you to post on your Social Media which is super fun!! Ghostbusters and Ecto-1 will be joining us for Trick or Treat! Also, Jean Weeden is Knoxville's very own Truly Gifted Psychic and Tarot Card reader she will be looking into your future and your past both Saturdays October 23rd and October 30th come see what she can see... we are sure your Past and Present will be something to behold!!!! Mark your Calendars now for one, two, or all the Trick or Treat nights at Cherokee caverns!
We will be having J J's Hotdogs & More with Hotdog's drinks and her famous frozen dipped chocolate banana's! Make plans to have dinner at the Cave! The Cave is always a comfy 58 degrees. Our cave path is stroller and wheelchair friendly. We look forward to your visit this 2021 Halloween season! Happy Halloween to you, your family and all our cave friends!
~Dates, Times, Price & Location~
**Tickets are only available at our location at the cave ticket booth. We Do Not offer tickets for this event online.
October 22nd 23rd & 24th
October 29th 30th & 31st
Friday's we are open from 5pm~8pm
Saturday's & Sunday's we are open from 3pm~8pm
Tickets are $12 each 4years old and up. Find more info here.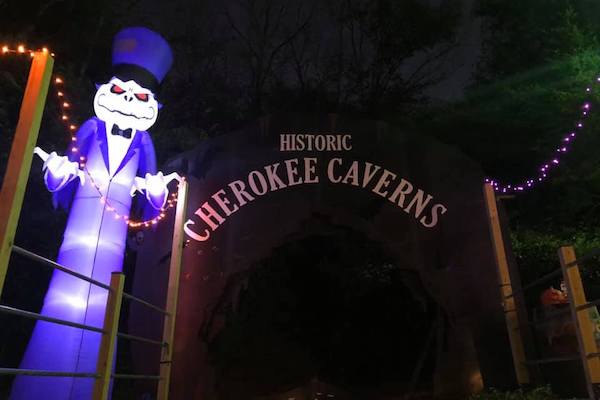 Photo Courtesy of Cherokee Caverns Facebook Page
When: Thurs Oct. 21st - Sun Oct. 24th
Where: Parkway Drive-In / 2909 E Lamar Alexander Pkwy. Maryville & Central Cinema / 1205 North Central St. Knoxville
Knoxville Horror Film Fest 2021 is happening October 21-24 this year at Parkway Drive-In and Central Cinema. Tickets are on sale now!

The Knoxville Horror Film Festival is committed in bringing the best (and worst) of genre cinema to East Tennessee through their annual film festival and feature screenings throughout the year.
Find out more information and a lineup of showings at their website https://www.knoxhorrorfest.com.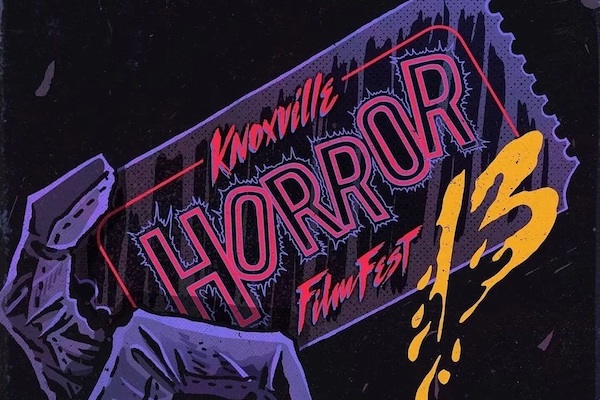 Photo Courtesy of Knoxville Horror Film Fest
Get The Great Life RE Weekend To Do List Delivered To Your Inbox Each Week