Knox Area Weekend To Do List, October 28-30, 2022
Posted by Eleanor Cippel on Wednesday, October 26, 2022 at 9:00 AM
By Eleanor Cippel / October 26, 2022
Comment
When: Sunday, October 30th, 5:30pm and 6:30pm
Where: Dancing Bear Bistro / 7140 E. Lamar Alexander Pkwy. Townsend
Goblins and ghouls and ghosts…Oh my! Spooky season is upon us and you are invited to join in on Sunday, October 30th for an Appalachian Bistro Spooktacular featuring professional storyteller Elizabeth Rose, who will be telling spooky stories around Papa Pete's Fire Pit. Storytelling sessions will be held at 5:30 and 6:30 with limited tickets available for each session. Tickets are for adults only, and include 1 adult beverage as well as fireside appetizers for you to enjoy during the storytelling. Don't be scared…Sign up today! You won't want to miss the bone chilling event!
Tickets: $20 per person (adults only), includes 1 adult beverage and fireside appetizers
Please note: Your ticket does NOT include dinner. Dinner reservations must be made separately and are encouraged. Please plan your reservation accordingly depending on your storytelling session time.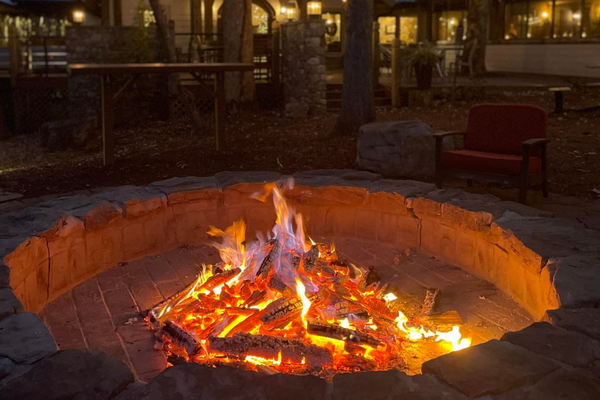 Photo Courtesy of Dancing Bear's Facebook Page
When: Saturday, October 29th, 12pm
Where: SouthSide Garage / 1014 Sevier Avenue, Knoxville
Old Sevier is back with another fun street wide event. Alliance, Hi Wire, South Coast Pizza, Simpl, Southside Garage, Landing House, Trailhead, Printshop, and Redbud Kitchen are the participating businesses this year! Each stop will have food or drink specials, special events, and other fun activities for all. This is an all ages event and there is no fee for entry. Mark your calendars, invite your friends, and show some love to the Old Sevier community.
Passport & Prizes
Participants PICK UP PASSPORTS AT SOUTHSIDE GARAGE that can be stamped at each location they visit. ONE PASSPORT PER PERSON. You cannot pick up passports for other people and you must be present at each stop purchasing food or beverage to earn a stamp. By visiting 6 of 9 locations you enter to win a prize package! Leave your passport at your final stop with contact information.
Street parking available around Sevier Avenue and overflow parking located underneath James White Parkway.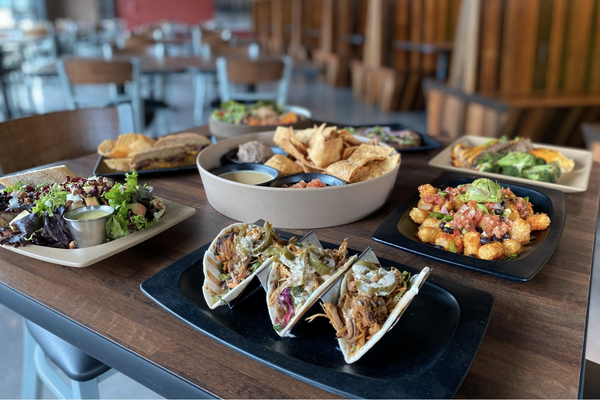 Photo Courtesy of Redbud Kitchen Facebook Page
When: October 27th-29th, 6:30pm-10:30pm
Where: Mabry Hazen House / 1711 Dandridge Ave. Knoxville
Become an investigator into demonstrations of Spiritualism at
A Victorian Seance Experience!
From 6:30pm-10:30pm on October 27-29, Mabry Hazen House will host a Victorian Séance Experience inside the front parlors of the 1858 Historic House.
The House of Tarot will offer Tarot Readings and Halloween Vendors from 6:00pm-11:30pm on the same nights.
As the evenings grow darker and the first hint of winter hangs in the air, the western world enters the season of the dead. It is a time when ghost stories, dark tales, and mysterious happenings rise up to help us understand death and the unexplained. Along with the historic house museum and family history, Mabry-Hazen House also preserves this darker history of Americans' experiences with death, burial, and Spiritualism. For the fifth year, Mabry-Hazen House will exhibit those macabre, yet fascinating cultural moments during their immersive A Victorian Séance Experience.
Under the guidance of a Victorian medium, the séances will reenact a nineteenth century Spiritualist séance filled with "mysterious and startling wonders." Joining their Victorian host, sitters will judge historic "demonstrations" of mediumship. Relying on primary sources from the nineteenth century, these sessions recreate a Victorian séance and give you an immersive experience to investigate them. Whether true manifestations of spirits or clever parlor tricks, sitters at the séances will experience this eerie, yet ubiquitous aspect of 19th century American life.
Séances occur every 20 minutes starting at 6:30 pm and ending at 10:30pm. Guests select a specific date and time to reserve a seat at the table. Each session is limited to 7 guests, and it is strongly recommended tickets be purchased in advance. All sitters must be age 10 or older. Sitters should arrive at least 15 minutes before their reservation.
Adult Sitting Admission (18+): $20
Youth Sitting Admission (10-17): $15
In addition to the séances, Mabry-Hazen House also hosts the House of Tarot, which offers tarot readings and Halloween vendors! No reservation needed to come browse the wares and get your cards read. House of Tarot will be open nightly October 27-29, 2022 from 6:00pm to 11:30pm.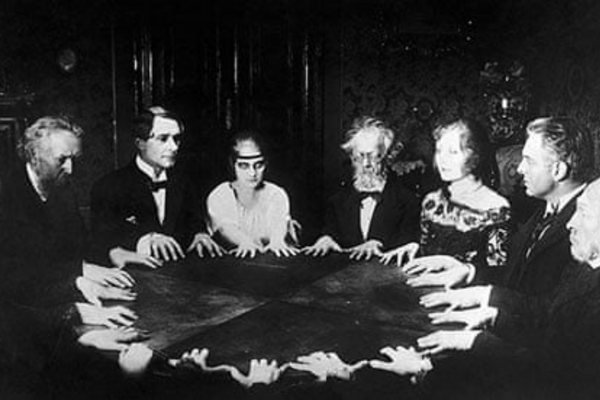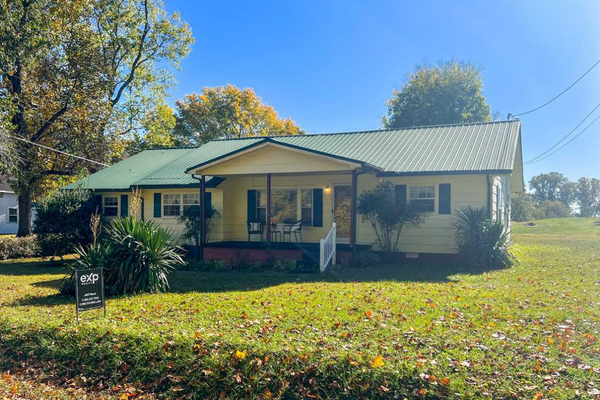 When: Saturday, October 29th, 3pm-6pm
Where: Ijams Nature Center - Mead's Quarry / 2915 Island Home Ave. Knoxville
Grab your family and friends for an afternoon of pumpkin carving, crafts, and Halloween-inspired party games at Mead's Quarry!
Whether you're into painting pumpkins or carving them, Ijams will provide everything you need to make some festive Hallow-week memories! Come for the pumpkins; stick around for the games and good times.
This program is pay-per-pumpkin! Purchase the number of pumpkins your group wishes to decorate.
Ages: All ages welcome! Participants 16 and under must be accompanied by an adult.
Please check your junk mail folder the day before this program if you have not received an email containing program details.
No walk-ins will be accepted. Every participant must have a ticket. Ijams awards full refunds for any cancellations up to 7 days before a program, or if Ijams cancels a program due to inclement weather. Refunds are not awarded for programs with fees of $5 or less for any reason. Tickets are non-transferable.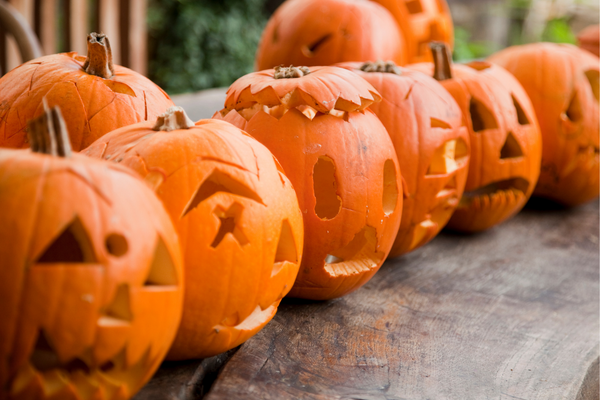 When: Friday, October 28th, 4:30pm-7:30pm
Where: Great Smoky Mountains Heritage Center / 123 Cromwell Dr. Townsend
Scruffy's is continuing their spooky festivities by showing both Hocus Pocus 1 and 2 this Saturday! We'll be watching the movies projector style.
Costumes are highly encouraged!
They'll be doing mini pumpkin painting and cookie decorating. Prices are as follows...
$25 Cat Cafe Entry + Mini Pumpkin Painting
$25 Cat Cafe Entry + Cookie Decorating
$35 Cat Cafe Entry + Mini Pumpkin Painting + Cookie Decorating
as always, these funds go towards taking care of the cats at Scruffy's.
Scruffy's Cafe is Knoxville's first cat cafe! They host adoptable cats, serve local treats, and more!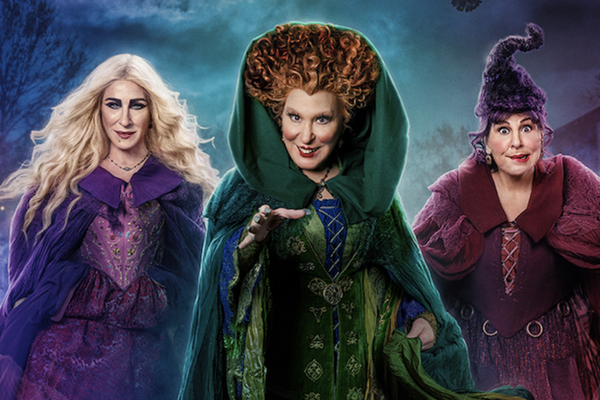 When: Saturday, October 29th, 10am-8pm
Where: Navitat Knoxville / 2915 Island Home Ave. Knoxville
Navitat invites you to join in on Saturday, October 29th, for family-friendly Halloween fun at Navitat!
Guest Costume Contest
Come dressed in costume to be automatically entered for a chance to win 2 FREE PASSES for a return visit to Navitat. 2 winners will be selected by random drawing – one at 2pm and one at 6pm. All guests dressed in their Halloween best will receive free treats!
Halloween-Themed "Navitat at Night"
During their evening hours, they'll crank up some spooky tunes, turn on the twinkling lights and adventure until late! This special Halloween edition of Navitat at Night is included in evening adventure times at no extra charge.
Make plans to join in for Trick or Trees!
For safety and environmental reasons, costumes cannot include capes, headgear of any kind, or glitter. You'll wear a full body harness and gloves while participating, so keep that in mind as you dream up your winning costume. Reservations are strongly recommended.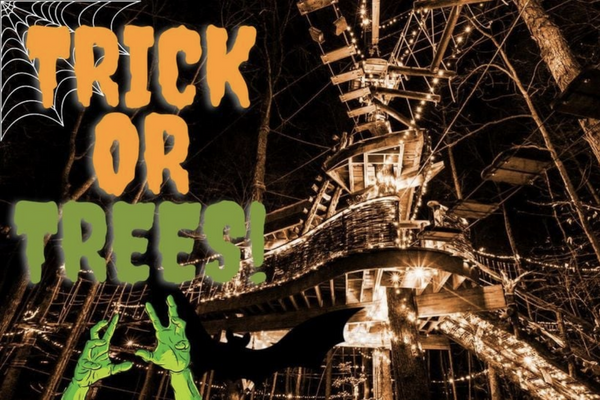 Photo Courtesy of Navitat Knoxville
Get The Great Life RE Weekend To Do List Delivered To Your Inbox Each Week