Knox Area Weekend To Do List, October 6-8, 2023
Posted by Eleanor Cippel on Wednesday, October 4, 2023 at 8:00 AM
By Eleanor Cippel / October 4, 2023
Comment
When: Friday, October 6th, 12pm-8pm and Saturday, October 7th, 9am-4pm
Where: Historic Downtown Clinton / Market Street, Clinton
Historic Downtown Clinton is an antique lover's destination and they are proud to bring you the 2023 Fall Antique Festival! Specialty antique vendors and artisans will line the street complimenting the locally owned shops. There will also be live music and demonstrations and, of course food! Admission and parking are free. Come celebrate one of Clinton's biggest and best events!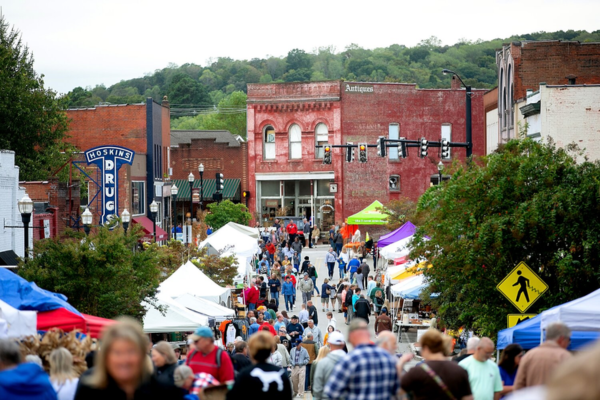 Photo Courtesy of Historic Downtown Clinton
Where: Mirage Knoxville / 415 S Gay St. Knoxville
This mediterranean dining experience benefits the FwF Helping Hands Charity that works to make Knoxville a better place through their direct programs and partnerships with other local charities.
The five-course menu includes:
Creamy red lentil soup, prepared Greek-style with onions, garlic, and sweet carrots in a tomato-based broth. Infused with cumin, oregano, and rosemary served with pita bread.
Mezza platter - Baba Ghanoush, Hummus, Tzatziki served with pita bread.
Greek Salad - Lettuce, Tomatoes, Cucumbers, Feta Cheese, Onions, Green Peppers, Black Olives, Signature Vinaigrette
Grilled Mixed Kabob - Skewer marinated chicken in earthy spices, yogurt, lemon juice and garlic and skewer of lean ground beef, mixed with onions and traditional spices, serve with tahini sauce
Mashed potatoes and vegetable medley.
Variety of fresh made dessert.
There will be a belly dancing performance featuring the talented Safiya and asilent auction.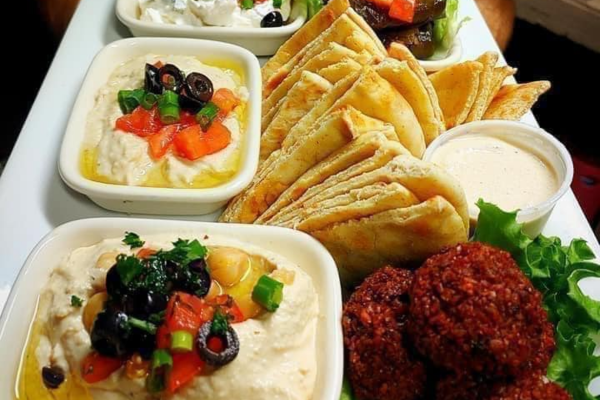 Photo Courtesy of Mirage Knoxville
When: Sunday, October 8th, 11am
Where: Hi-Wire Brewing / 2020 Barber St. Knoxville
Join Pilates Jill at Hi-Wire Brewing on Sundays for yoga. This Vinyasa Flow Yoga class is for all fitness levels, ages, and skill levels. In this class you will:
Learn to be present and really focus on letting go of what no longer serves us.
Move forward - don't let the past hold you back from your purpose in this journey we call life.
Support each other where we are. Modifications are given so that everyone feels welcome and is able to practice within their skill level.
Set an intention to focus on for the practice, whether strength, flexibility, mindfulness, or even dedicate the class to someone who can't physically be there.
Meet your body where it is today, leaving our ego, judgement, and competitive edge at the door!
Admission is $8 and you get 1/2 off your first draft after class. Bring a yoga mat and water bottle. Wear comfortable clothing.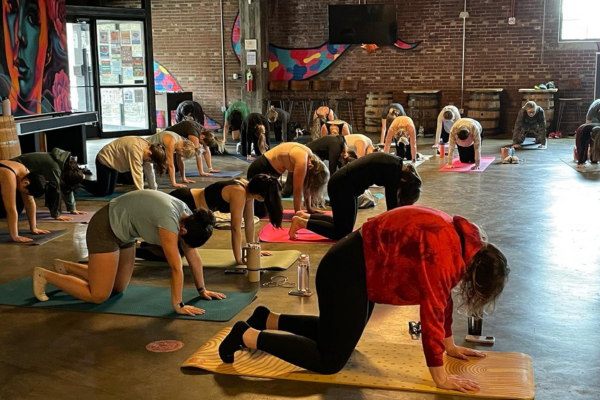 Photo Courtesy of Hi-Wire Brewing
Listed By: Justin Frey, Real Broker (865) 257-4393
Incredible West Knox location! Features a gorgeous open floor plan including living room with vaulted ceilings and a gas fireplace. You'll love the open kitchen with pantry and granite counters. The home has a main level primary bedroom, large walk in closet, and bathroom. This home has an extra bedroom and full bathroom downstairs as well as a laundry room. Upstairs you will find an office, bonus room/loft area, 2 large bedrooms and a full bathroom. There are two linen closets upstairs with walk in storage to the attic. This home also has a two car attached garage, a deck, and a fenced back yard.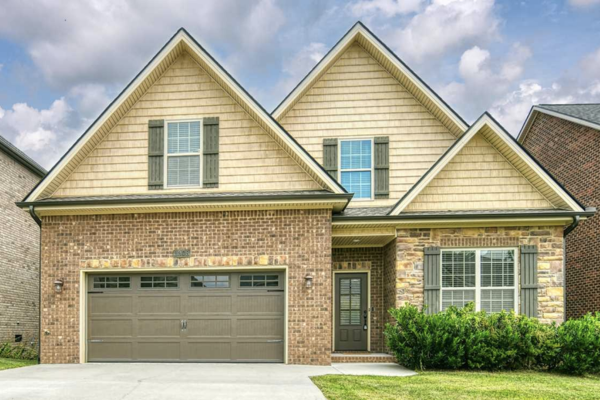 When: Friday, October 6th, 5:30-7:30pm
Where: Creative Spark Studio / 2009 East Broadway Ave. Maryville

In this class you upcycle old books and create spooky Halloween decor. The instructor will take you step by step to create your original, spooky book while your imagination is your only limit. All materials provided unless you prefer to bring your own book and any additional objects to use.
Ages 7+
Cost $40 + tax and booking fee
You are welcome to bring food/beverages of your choice.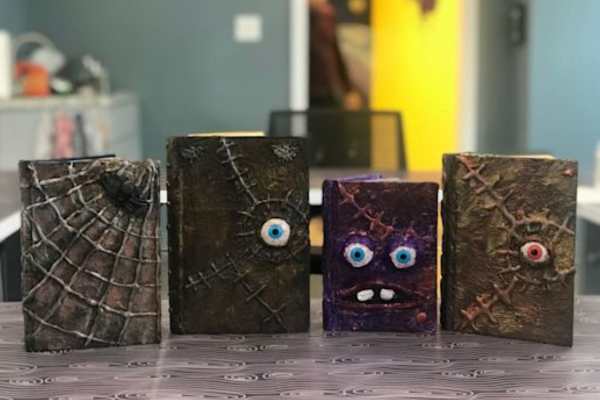 Photo Courtesy of Creative Spark Studio
Where: Central Cinema / 1205 North Central St. Knoxville
People have told scary stories since the beginning of time, and the Appalachian HorrorFest, produced by Ravens Vail Podcast, is keeping that tradition alive by providing a platform for storytellers to spin their bloodcurdling tales.
The Appalachian Mountains have been the setting of some of the most unique scary stories ever, most of which no one knows if they are true or just a tale spun to keep the kids in line. If you enjoy listening to a good scary story, this event is for you. It will feel like you're sitting on the ol' front porch while your granddad tells scary stories he heard from his grandad. The storytellers will entertain you with tales from around the world and close to home. Gather up your friends and family, slow down, turn off the phone, and spend an evening listening to the spooky stories from world-class tellers.
Only individuals 18 years of age and older may attend this event.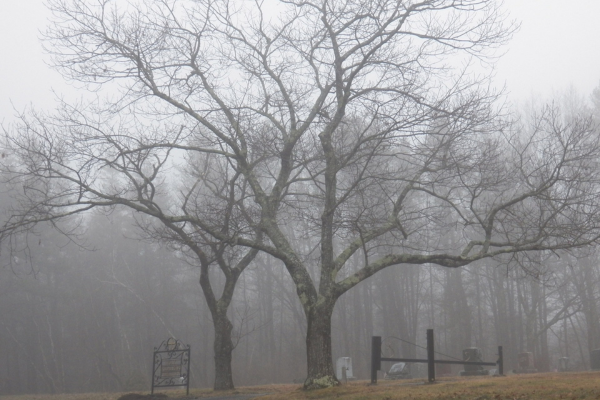 Where: Scruffy's Cafe / 1015 North Broadway, Knoxville
In anticipation of "The Eras Movie" coming to theaters October 13th, come hang out with fellow Swifties and compete for the ultimate Knoxville Swiftie spot!
The last Taylor Swift Trivia Night sold out so here is your chance for another round.
Bring your favorite Lovers for a chance to win up to a month of free visits to Scruffy's. Ticket fee covers entry to the cat cafe, plus helps take care of their rescue cats and the team, and to continue their rescue mission. Teams of up to 4 are encouraged, but 1-3 players per team are welcome too!
In honor of "The Eras Tour," free strawberry milkshake cookies will be given to all purrrticipants, so you can "Shake It Off" and have fun! Cookies will be provided by their wonderful partner and Scruffy's baker, Butter Me Up!
All cats are up for adoption; merchandise and additonal food and drink can be purchased in support and resuce efforts.
Eras dressing up heavily encouraged!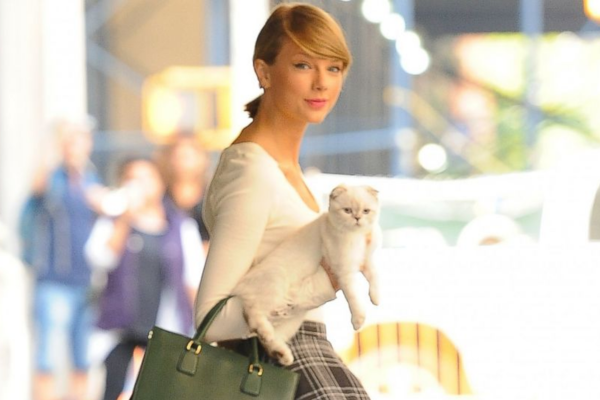 Get The Great Life RE Weekend To Do List Delivered To Your Inbox Each Week