Knox Area Weekend To Do List, October 7-9, 2022
Posted by Lainey Jones on Wednesday, October 5, 2022 at 9:00 AM
By Lainey Jones / October 5, 2022
Comment
When: Saturday, October 8th, 10am and 2pm
Where: Downtown Knoxville
Storyteller Laura Still helps you live the stories of pioneers, soldiers, outlaws, and even fictional characters who walked these streets before you.
Knoxville has a rich history full of colorful characters and famous, and infamous, figures whose lives have been the inspiration for books, movies, and works of art. Take a stroll through history in beautiful downtown Knoxville while listening to true tales of the heroes, heels, and hardened criminals that are part of the hidden lore of this unique East Tennessee town.
The struggle for women's right to vote spans over 70 years and culminates in the passage of the 19th Amendment on August 18, 1920. The national movement couldn't succeed without work at the local level, and in Knoxville women have a proud heritage of misbehaving in the cause of justice. Meet the stalwarts of suffrage who began by refusing to lower their heads and accept the status quo and ended by changing history.
Highlights:
Suffrage Statue on Market Square: hear the story of three women who led the fight in different parts of the state and beyond
Farragut Building: early home of East Tennessee's not-so-secret weapon
Old Courthouse: scene of an exciting showdown between nationally known suffragist Maud Younger and the Knox County Sheriff
Story of the Female Institute: where young ladies learned not just to read and write, but science, history, and higher mathematics. And not so accidentally, to speak for themselves.
The Lyceum and Park House: where the ground work of women's rights was begun and built upon in Knoxville
Harry and Febb Burn statue: the dramatic victory where every vote counted—and opposing forces intensified the pressure by fair means or foul.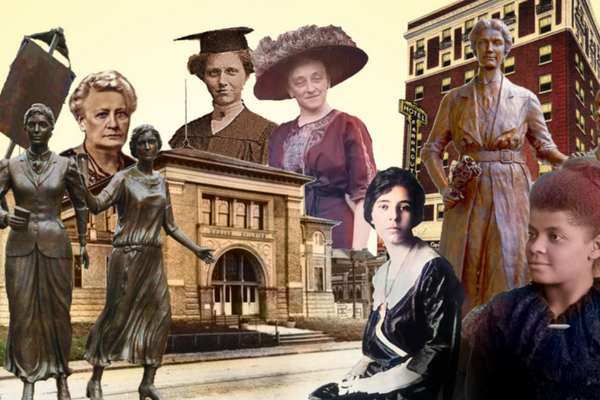 Photo Courtesy of KnoxvilleWalkingTours.com
When: Sat. October 8th, 4pm-10pm & Sun. October 9th, 11am-6pm
Where: World's Fair Park / 963 World's Fair Park Dr. Knoxville
Join in and celebrate Hispanic and Latin American cultures at the HoLa! Festival!
Oct 8th – 4pm to 10pm - Kick off Party with Fireworks at 9pm
Oct 9th – 11am to 6pm
Location: World's Fair Park - Performance Lawn
Admission is $1
Kids enter for free.
Enjoy a variety of Latin American cuisine, artisan crafts, music, dancing, beer, entertainment and educational activities for children, activities provided by local businesses and non-profit organizations. All followed by the Parade of Nations on Sunday.
ALL FOOD SALES WILL BE COMPLETED THROUGH TICKETS ACQUIRED FROM HOLA. FOOD AND BEER TICKETS WILL BE SOLD AT 2 BIG BOOTHS AT THE FESTIVAL. FOOD VENDORS CANNOT ACCEPT PAYMENTS IN CASH.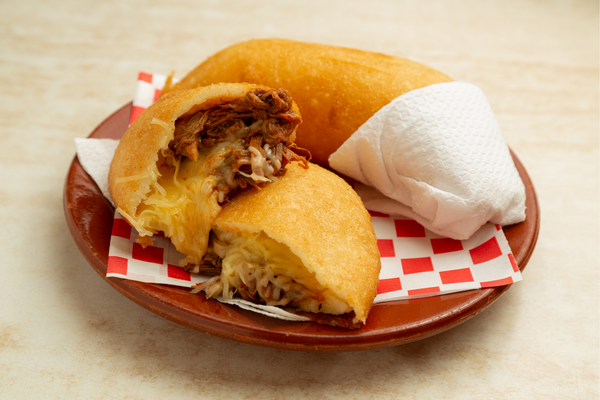 When: Friday, October 7th, 7pm
Where: The Flynn Center / 828 Tulip Ave. Knoxville
Grab a friend and your dancing shoes and join in for a super fun, OFF CAMPUS, Open Ballroom Dance Party & Group Class. Dance Partner not required. This is a fun event for all skill levels and everyone is welcome.
7:00pm - Group Class - Foxtrot and Cha Cha
8:00pm - Dance Party
$10 Per Person / $15 Per Couple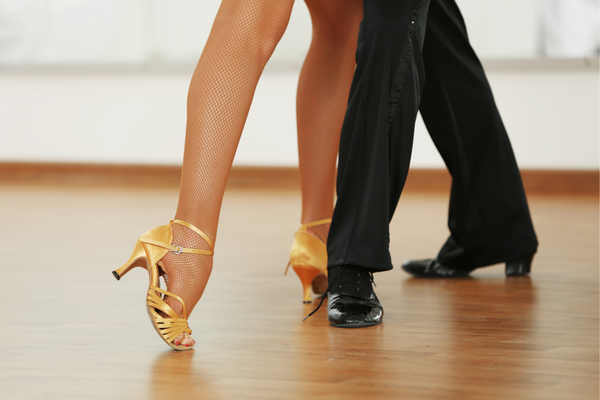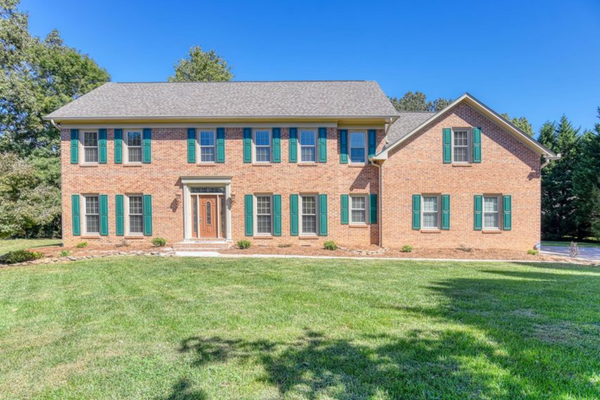 When: Saturday, October 8th, 10am
Where: Pellissippi State Community College - Magnolia / 1610 E Magnolia Ave. Knoxville
At YO-STEM, they are filled with scientific knowledge and oozing with creativity, just like slime! Let your curiosity pull you into their October 8th session where they will be making magnetic slime and learning about magnetic pull! Don't let this activity scare you; they promise it won't be a sticky situation! Let's learn about magnetic pulls through creating slime infused with iron and manipulated by magnets.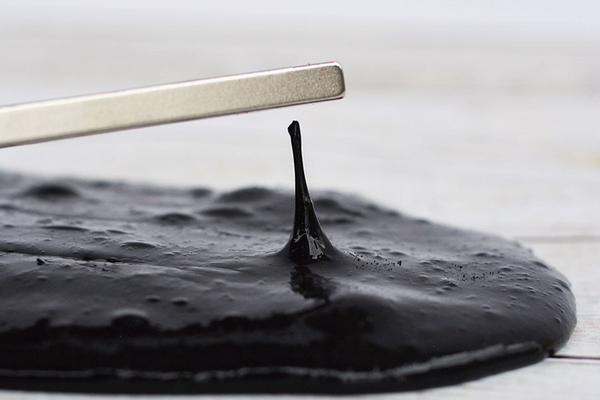 When: Friday, October 7th, 6pm-8pm
Where: Knoxville Soap Candle & Gifts / 714 S Gay St. Knoxville
Derek Helvey is a practicing Shaman, a Reiki master, and sound healer.
He has been diving into sound healing for the last few years honing his personal practices and connection to vibration.
Stop by and share beautiful vibrations through Crystal Sound Bowls, Shamanic Drumming, flutes, and handpan to bring you into a harmonized and balanced state of being.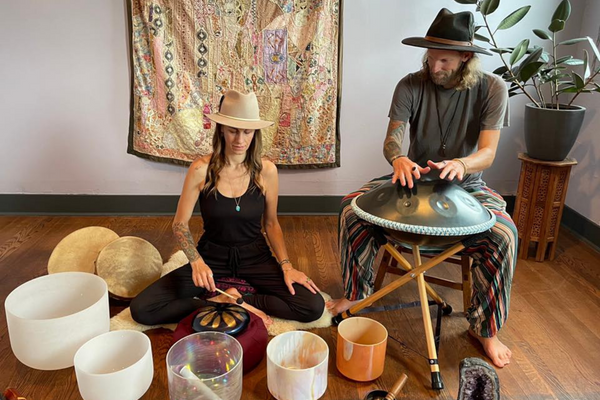 Photo Courtesy of Knoxville Soap Candle & Gifts Facebook Page
When: Sunday, October 9th, 12pm-6pm
Where: Hey Bear Cafe / 9036 Middlebrook Pike, Knoxville
Shop local. Eat local. Spend local. Enjoy local.
Come out with your friends and family to enjoy they Hey Bear Cafe Fall Fair!
They will have plenty of classic carnival games such as:
Ring Toss
Skee Ball
Guessing Jars
Basketball
Fishing Game
Knock Down
Ladder Ball
Spider Toss
And more!
There will also be fun activities such as axe-throwing, a dunk tank, face-painting, and pumpkin painting!
Be sure to stop by they Hey Bear Booth outside to purchase tickets to exchange for activities and the raffle! (Tickets are $2each, or $25 for a wristband that gives you Unlimited games and ONE try for each big event)
Live music will be 2-4 featuring Electric Bloos!
Food trucks will include:
Dragon
Gus & Son Greek Grill
Clean Smoke BBQ
And be sure to stop by and see what the amazing vendors have to offer!
Hey Bear Cafe
AliDoesArt
Kara Johnson
Brighter Design Co
Vrinda Rana
Lattice Bracelets by Lanois
Secondhand Spice
Jessica Wang
Lotus Rose Henna
PlushMoon Terrarium Co
Elaine & Eden
Magic Circle Studios
Open Kiln
Crafty Byrd House
Beck & Co.
SoKno Sourdough
Hooked in Crafts
Tracy's Tupperware
Petit Pines Company
*Parking is first come first serve as we do have limited space, please refrain from parking at our neighbors lots as your vehicle may be towed!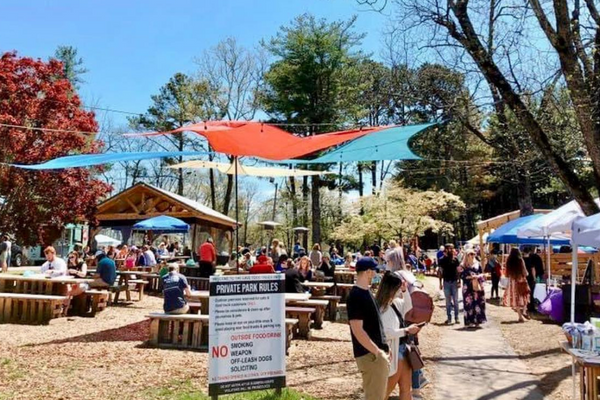 Photo Courtesy of Hey Bear Cafe! Facebook Page
Get The Great Life RE Weekend To Do List Delivered To Your Inbox Each Week