Knox Area Weekend To Do List, September 1-3, 2023
Posted by Lainey Jones on Wednesday, August 30, 2023 at 8:00 AM
By Lainey Jones / August 30, 2023
Comment
When: Friday, September 1st, 8-11pm (Doors Open at 6pm)
Where: Merchant's of Beer / 137 South Central St. Knoxville
C'mon, Barbie, let's go party (for a good cause)!!!
Dress up and dance the night away for a great cause. This special Silent Disco is in support of Breaststrokes Knoxville.
There will be specialty pink cocktails, and three channels of all your favorite dance hits! Life in plastic is fantastic when Midge, Christie, and all your friends are celebrating with us! Hold your horses before you get bent out of shape, Kens and Allen are invited too—after all not every night can be girls' night.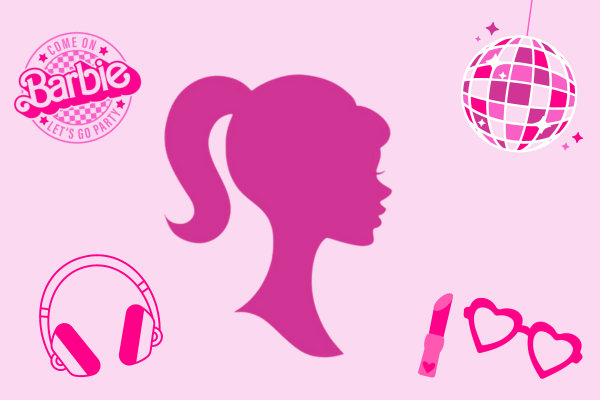 Where: KoPita Authentic Mediterranean / 507 S Gay St. Knoxville
Shabbat Dinner is the first Friday of every month with a surprise themed menu.
KoPita Meat
Famous Salads
Fresh Vegetables
Vegan Options
$70 per person. Reservation Only. Call (305)570-9050.
This taste of Mediterranean is the brainchild of Chef Avi Zenatti. Avi is a Moroccan/Israeli who honed his family recipes passed down through generations. His expertise comes from cooking for his big family. They are proud to say that all of our food is made fresh, no exceptions.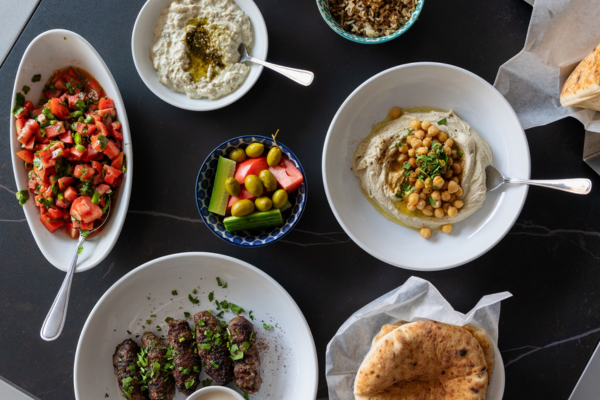 Photo Courtesy of KoPita Authentic Mediterranean
When: Friday, September 1st, 7:30pm-9:30pm
Where: The Casual Pint Sevierville / 705 Winfield Dunn Parkway, Sevierville
Singo is an exciting musical spin on the traditional game of Bingo. Instead of listening for a number, players are listening to their favorite music.
Join The Casual Pint Sevierville every Friday at 7:30 p.m. for your chance to win great prizes!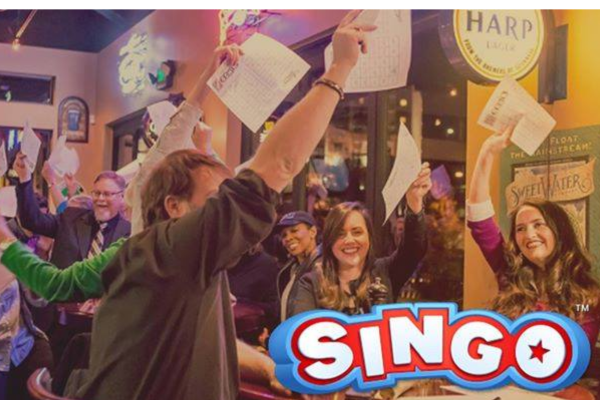 Photo Courtesy of The Casual Pint Sevierville
Listed By: Lainey Jones (865) 356-5003 and Heidi McBride (423) 351-3702, Real Broker
An excellent waterfront lot, with gorgeous views in the peaceful Emory Cove subdivision. This property in not dockable, however community docks are available! Conveniently located in proximity to Kingston, Harriman, and Knoxville. Buyer should verified information accuracy regarding subdivision, building rules, utilities, etc.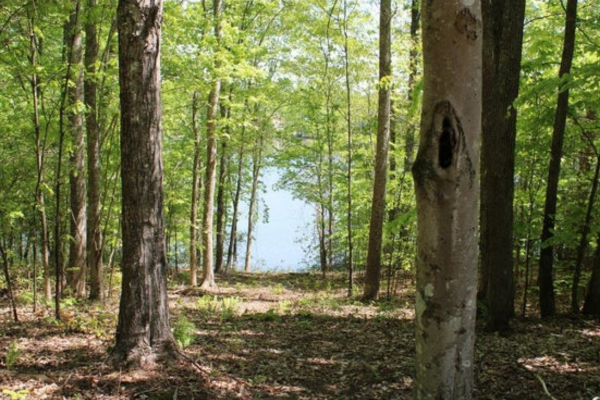 When: Saturday, September 2nd, 4pm-10pm and Sunday, Sept. 3rd, 4pm-10pm
Where: Sequoyah Birthplace Museum / 576 TN-360, Vonore
The Monroe Life Balloon Festival is fun Labor Day Weekend Event for the whole family with live music, tethered balloon rides, food and craft vendors, and a Kids Zone with inflatables. Each night will end with a balloon glow, as our balloons light up in time to music, creating a beautiful display. Entry is only $10 per person, and all the money raised is donated to a great cause—the Boys and Girls Club of Monroe County. Your kids will love seeing the colorful balloons including the specially shaped ones with unique designs. Kids four and under are free.
Soar above the ground in a tethered ride in one of the colorful hot-air balloons for only $20 per person. You and your kids will love seeing the world from up high as the flame jet heats the air overhead. Experience humanity's oldest form of flight! We also have a handicap-accessible balloon to accommodate all riders.
There will also be live music, delicious foods, craft and vendor booths, a kids fun zone, and nightly balloon glow.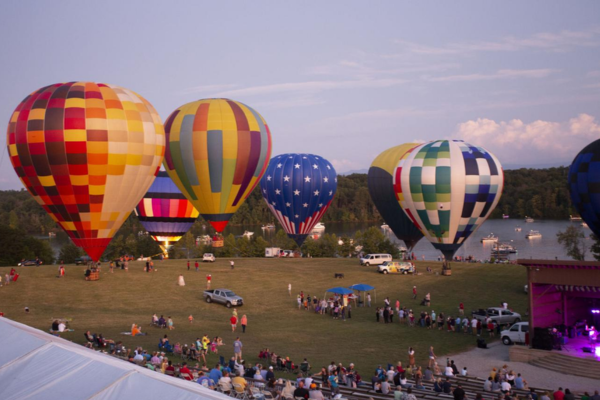 Photo Courtesy of Monroe Life Balloon Festival
Where: Ramsey House / 2614 Thorn Grove Pike, Knoxville
Gather together at Historic Ramsey House for an unforgettable day of music, food, and community at Gathering on the Grounds! This exciting event features live performances by talented local artists, accompanied by an array of delectable offerings from the lineup of local food trucks and local breweries. The Historic Ramsey House will also be open for tours!
Performances scheduled throughout the day include selections from:
11:30am: Gates Open
12 pm: Tennessee Travelers
1 pm: WestWend
2 pm: Wild Blue Yonder
3 pm: Nicholas Edward Williams
4 pm: Four Leaf Peat
Whether rain or shine, bring a blanket or chair to enjoy this outdoor concert under an expansive tent on the beautiful grounds of the Historic Ramsey House!
Tickets: $35 (+$2.10 in service fees) for General Admission | $30 (+$1.80 in service fees) for Ramsey House Members | Children 12 and under are Free!
If interested you can also purchase a multi-day ticket and attend Dinner at the Fork as well. This extraordinary evening of delectable flavors and enchanting melodies will take place on Friday. September 1st - the opening event for Ancient Sounds Music Festival. Attendees will savor mouth watering creations by Two Coaches BBQ, renowned for their delectable barbecue and flavorful side dishes. With your complimentary drink ticket, indulge in a delicious Sugarlands Distilling signature cocktails, or a Schulz Brau Brewing beer, or other non-alcoholic beverages as you take in the two featured artists of the evening: The Sternwheelers and New Johns Creek Grass!
5:30-6:30pm: Cocktail Hour and Dinner
6:30pm: The Sternwheelers
7:30pm: New Johns Creek Grass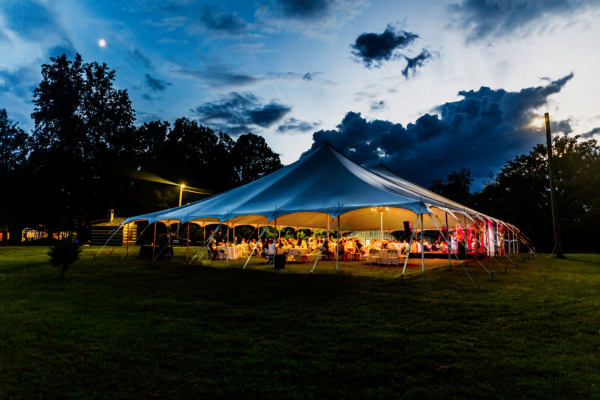 Photo Courtesy of Historic Ramsey House
Where: 754 Old Knoxville Highway, Sevierville
The Sevier County Fair is back and better than ever! Running through Labor Day Weekend there is something for everyone including: exhibits, livestock, contests, entertainment, live music, rides, and so much more!
Contests
Food Eating Contests: Sausage, Donuts, Corn Dogs, Ice Cream, Watermelon, Pizza, French Fries, Pickles, Pie, Funnel Cake, Spaghetti, BBQ, Hot Dogs, Corn on the Cob, Tractor Tires
Tosses: Rubber Chicken Toss, Skillet Toss
Talent/Performance/Pageants: Senior Pageant, Fairest of the Fair, Cosplay, Sevier County Fair's Got Talent, Dog Show, Lawn Mower Derby, Look-A-Like Lip Synch
AG Related: Beef Cattle, Dairy Cattle, Junior Sheep, Goat, AG Olympics
New Contests: Mullet, Best of the Best Fair Food Vendor
Entertainment & Special Events
AG Olympics
AG Zone
Train Depot
Roaming Acts
Farm Fest
Bulls & Broncs Rodeo
Dance Party
Bird Show
Magician
Live Music
Wrestling
See The Full Fair Schedule at seviercountyfair.org/fair-schedule/
Ticket Pricing:
August 29th-September 1st: 11 years and up - $8 (kids 10 and under are free everyday)
Rodeo Days (Sept. 2nd & 3rd) 11 years and up - $16
Unlimited Ride Wristband - $25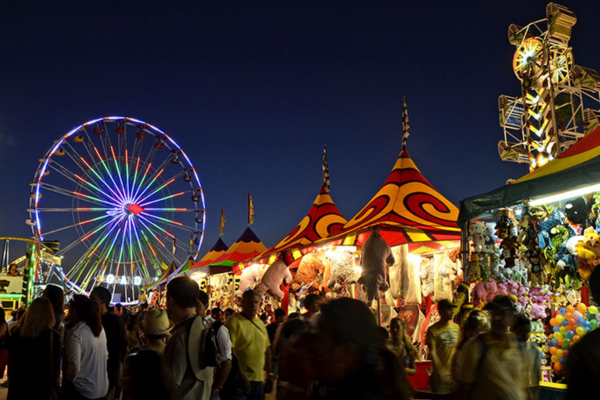 Get The Great Life RE Weekend To Do List Delivered To Your Inbox Each Week