Knox Area Weekend To Do List, September 22-24, 2023
Posted by Eleanor Cippel on Wednesday, September 20, 2023 at 8:00 AM
By Eleanor Cippel / September 20, 2023
Comment
When: Saturday, September 23rd, 9am-5pm and Sunday, September 24th, 9am-4pm
Where: Homestead Tower & Museum / 96 Hwy 68, Crossville
Crafters, antiques, local artists and authors, petting zoo, live music, tons of food, and lots of fun activities for the kids. And of course....plenty of apple-themed food and drinks!!! Apple cider, apple pies, apple butter, caramel apples, and so much more!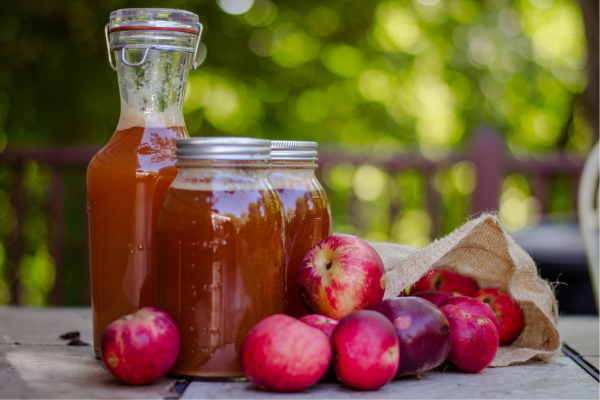 Where: Ancient Lore Village / 7107 Sevierville Pike, Knoxville
Enjoy a unique Sunday Funday at Ancient Lore Village! Feast your eyes [and tastebuds] upon a Chef's Pick Sunday Brunch menu in a beautiful + cozy temperature-controlled outdoor venue. Not only will you get the opportunity to sit amongst, and make, new friends [all while enjoying your own family and friends], but you'll also have the opportunity to explore the Village Gardens and outdoor spaces, play in the Gremlin Gameyard, and hike the trails! And, in the spirit of also letting your tastebuds explore, you'll have the opportunity to purchase our Signature Mimosa Kits with a bottle of Prosecco and + three juices — or a freshly-made carafe of Bloody Mary's to accompany your brunch.
If axe throwing and/ or archery is something you're interested in doing while you're there, purchase the Ultimate Day Pass that includes Axe and Archery with your Brunch.
Their brunch menu does vary from week to week based on what the Chefs are in the mood for — and what's fresh + available! To get an idea, here's a sample menu for you…
Brunch Menu: *
Perfect Sunday Brunch Salad topped with seasonal fruits, red onions, feta cheese, and dressed with our made-in-house dressing
Fresh Seasonal Fruit Bowl with crisp, mixed fruit and melons
Homemade Classic Coffee Cake
French Vegetable Quiche filled with fresh vegetables and cheese inside a flaky, savory crust
Locally processed Bacon + Savory Sausage
Hearty Potato Casserole
Homemade Biscuits with Gravy, Honey, or Fruit Jam
ALV Signature Deviled Eggs topped with fresh herbs
Fluffy Muffins
Cash bar available (cash + credit card accepted) | Mimosas and Bloody Marys available for purchase.
PRICE: $37.00 per person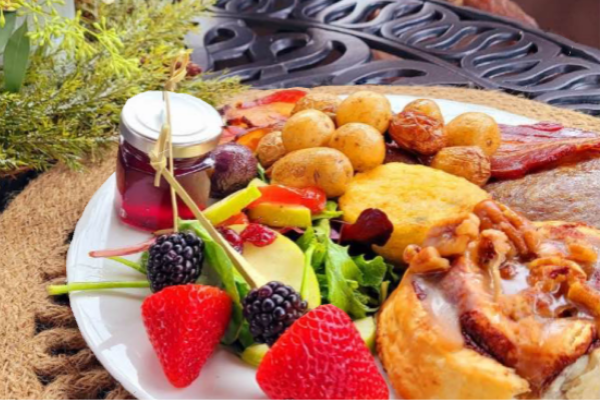 Photo Courtesy of Ancient Lore Village
When: Saturday, September 23rd, 11am-12pm
Where: Hi-Wire Brewing Knoxville / 2020 Barber St. Knoxville
Step into the world of whimsical wellness with Barbie Yoga Flow class, set to the enchanting melodies of the iconic Barbie soundtrack. This unique yoga experience invites you to channel your inner doll as you gracefully flow through a series of poses inspired by Barbie's elegance and charm.
As the vibrant notes of the Barbie soundtrack surround you, you'll embark on a journey that seamlessly fuses the art of yoga with the playful spirit of Barbie. From the soothing stretches that mirror Barbie's poise to the invigorating flows that echo her vibrancy, every movement is a tribute to the timeless doll that has captured hearts for generations.
The Barbie Yoga Flow class is designed to cultivate strength, flexibility, and a sense of childlike wonder. Each pose embodies a different facet of Barbie's personality – from the serene to the exuberant – guiding you through a dynamic sequence that honors both your body and the doll that has inspired countless dreams.
Whether you're a yoga enthusiast, a Barbie lover, or simply seeking a fresh and joyful approach to your practice, this class invites you to explore a world where movement, music, and imagination unite.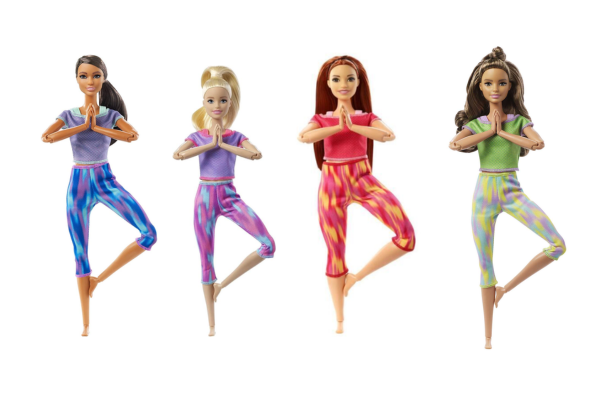 Listed By: Kathleen Wallace (865) 441-6526 & Tina Ribich (865) 640-7197, Real Broker
Nestled amidst the breathtaking beauty of the Smoky Mountains, an unparalleled escape awaits you. Welcome to a magnificent residence that seamlessly blends luxury living with the enchanting serenity of nature.
With over 5,000 square feet of living space spread across three levels this private haven is a testament to refined living, accompanied by thoughtful details at every turn, offering you a lifestyle of grandeur and tranquility. As the sun rises and sets, be captivated by the mesmerizing vistas that unfold from the porches and decks facing both east and west. Perched atop a hill, you'll find yourself entranced by the sweeping panoramas that overlook the misty, smoky mountain tops and lush valley meadow below. Imagine leisurely strolling around your private pond, its sparkling waters inviting you to indulge in swimming, fishing, or relaxing. Featuring a RV hook-up , storage building with bathroom and patio, perfect for lounging with friends and family. Venture into the great outdoors through five well-trodden trails that wind through the entirety of the 144-acre domain. These trails invite you to immerse yourself in the embrace of nature, as lush forests, babbling streams, and native wildlife unveil the captivating stories of the land. A 2,400 square foot utility barn stands ready to house all your equipment, ensuring the property remains a pristine paradise. A controlled access gate ensures your world remains secluded and private.
As you revel in the grandeur of this estate, take a moment to appreciate the area's historical significance. Just down the road lies the birthplace of none other than Dolly Parton, an embodiment of the spirit of this cherished region. Nearby, the Little Pigeon River offers opportunities for rafting and fishing, creating unforgettable experiences for all who venture near its banks. Embrace the convenience of urban amenities without sacrificing the tranquility of your piece of paradise.
The charming towns of Gatlinburg, Pigeon Forge, and Sevierville lie within a short drive, offering a delightful blend of entertainment, dining, and cultural experiences. This property speaks to those who seek the finest in life - a haven of solitude, an ode to nature, and a testament to refined living. Whether you envision a private retreat, an equestrian sanctuary, or a vacation escape, this Smoky Mountain estate invites you to turn dreams into reality. Come, step into a world where the possibilities are as endless as the mountains themselves. Welcome to your forever refuge.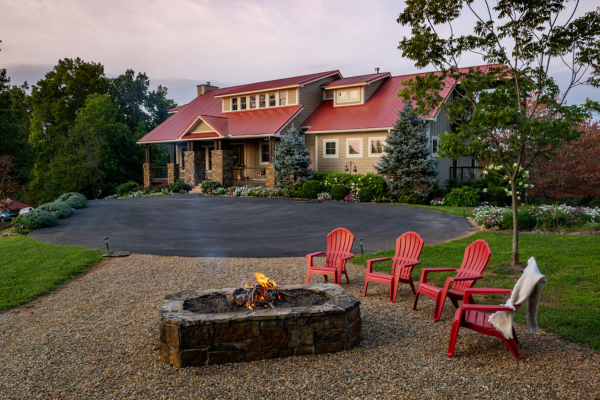 When: Saturday, September 23rd, 11am-1:30pm
Where: The Cutting Edge Classroom / 150 N Martinwood Rd. Ste 402, Knoxville
Let's indulge this Fall season by making some yummy Fall themed doughnuts in this fun, hands on, and interactive experience! You will learn to make yeast-risen doughnuts and cake-style doughnuts including maple glazed & cinnamon bun doughnuts. Best of all you will get to take home a box of doughnuts that you make in class!
Menu:
Maple glazed yeast doughnuts
Cinnamon bun doughnuts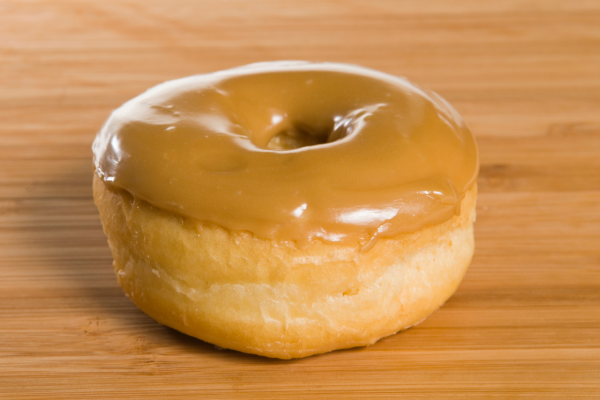 Where: Ijams Nature Center / 2915 Island Home Ave. Knoxville
Join Ijams and Central Cinema for a night of adventures and laughs with the original Jumanji.
Rated PG, this movie follows two kids as they find and play a magical board game. They soon release a man (Robin Williams) that has been trapped in it for decades - and a host of dangers that can only be stopped by finishing the game. This adventure filled film is great for all ages.
Doors open at 6:00 pm; movie begins at dark (~8:15). Food trucks and the Ijams beer garden will have tasty meals, snacks, and beverages available for purchase. NO COOLERS AND NO OUTSIDE ALCOHOL PLEASE. Dogs are allowed, but must be on leash at all times. Lawn chairs and blankets are recommended. This event is on the Visitor Center lawn.
Tickets are $10 per person or $36 for a ticket four-pack. Space is limited. Purchasing tickets ahead of time is highly recommended. Walk-up tickets may not be available.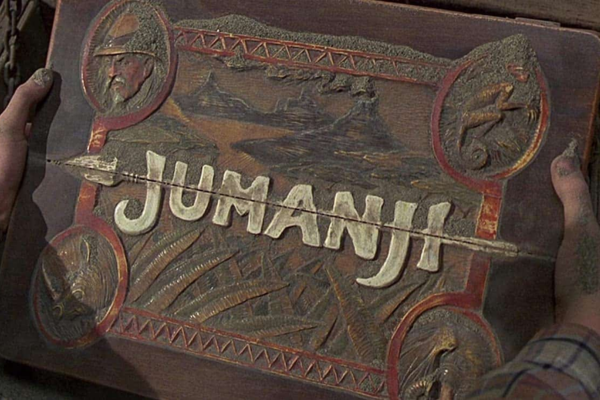 Where: Food City (Halls) / 7202 Maynardville Pike, Knoxville
Join Food City and celebrate the Vols! Tickets & premiums will be given away at the Food City Big Orange Pep Rally held on Friday before each of the first four UT home games at selected Food City store locations! WIVK will be broadcasting live from 3-6pm! There UT Cheerleader/Dance Team, and UT mascot will all be there along with inflatables and the famous Food City Q Smoker and other refreshments. You'll have a chance to win tickets to a University of Tennessee football game, parking passes, $100 gift card and FREE FUEL FOR A YEAR!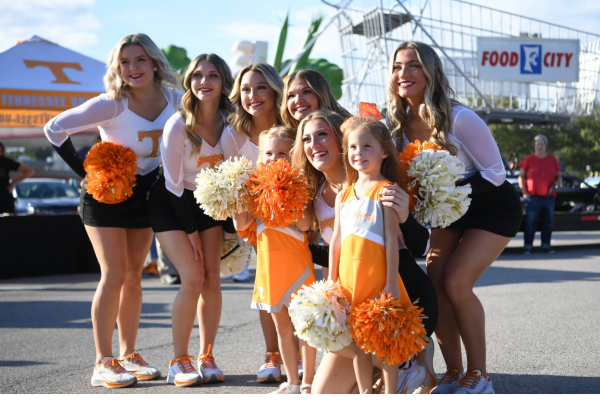 Photo Courtesy of Knoxville News Sentinel
Get The Great Life RE Weekend To Do List Delivered To Your Inbox Each Week