Knox Area Weekend To Do List, September 24-26, 2021
Posted by Eleanor Cippel on Wednesday, September 22, 2021 at 8:29 PM
By Eleanor Cippel / September 22, 2021
Comment
What a great weekend we have in-store! Check out this edition of the Great Life RE Weekend To Do List! So much to do, to try, to eat, to buy, and more!
When: Friday, Sept. 24 and Saturday, Sept. 25th
Where: Townsend Visitor Center / 7906 E Lamar Alexander Parkway, Townsend
The foothills of the Smoky Mountains will come to life with bluegrass music, arts and crafts, time-honored traditions, and Appalachian cooking at the Townsend in the Smokies Fall Festival and Old Timers Day. The Fall Festival provides an atmosphere where family and friends of all ages can partake in time-honored Appalachian traditions at the free community event.
An event for all ages, the festival centers around traditional and contemporary bluegrass and mountain music; along with clogging and square dancing; art and craft booths; numerous Appalachian demonstrations; old-fashioned kids' games; and Southern food, such as fried pies and kettle corn.
Bring your lawn chairs and enjoy the bluegrass music, crafts, food, and more at the Townsend Visitor's Center, located at 7906 E. Lamar Alexander Pkwy, Townsend, TN 37882.
Parking is $10 per day or $15 for a two-day pass. Proceeds benefit the Townsend Area Volunteer Fire Department.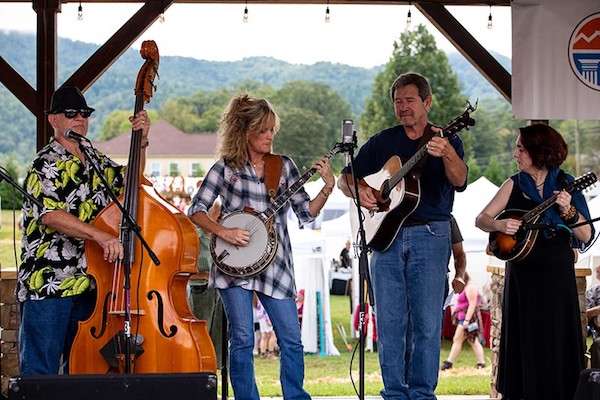 Photo Courtesy of Blount Chamber of Commerce
When: Sunday, September 26th, 10am
Where: Ancient Lore Village / 7107 Sevierville Pike, Knoxville
Come hungry and leave blissfully fulfilled! Serving brunch at 10:00am here's to a beautiful Sunday Funday at the Nest Patio overlooking the Smoky Mountains with everything your taste buds could desire. If you're feeling like making a weekend of it, make plans to reserve a room at the Village the night prior in one of our eight dwellings!
Menu:
Sliced Beef Tenderloin
French Toast Casserole
Pancakes with Syrup
Cinnamon Rolls
Veggie & Cheese Egg Casserole
Bacon & Sausage
Grilled Vegetables
Arugula Lettuce with Lemon Dressing
Fresh Fruit
Cash bar available. Concierge available for Axe-throwing and Archery upgrades.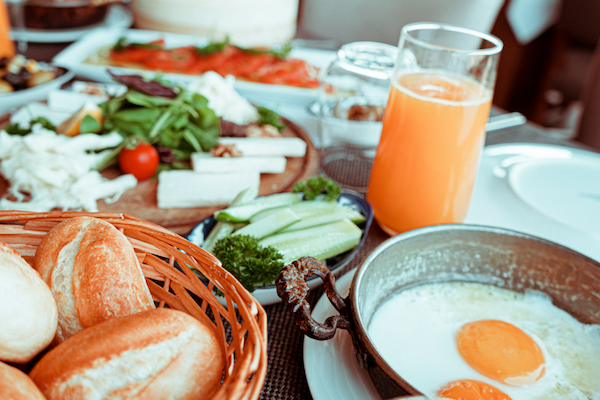 When: Saturday, September 25th, 10am-3pm
Where: Pellissippi State Community College/ 10915 Hardin Valley Rd. Knoxville
Celebrate National Drive Electric Week with free no strings attached test drives of various EVs. Plus an EV show with a variety of EVs. Come have all your driving electric questions answered if your looking to get an EV. If you already own an EV please come join the EV show and help get to a goal of 100 EVs and have the biggest event in Tennessee. Come experience the fun of driving electric!
Expected owner vehicles include Chevrolet Bolts and Volts, Energica Motorcycle, Fisker Karma, Kia Niro, Nissan LEAF, Smart for Two, Tesla Models 3, Y, S, and X, Toyota Prius Prime, Volkswagen ID4, Zero motorcycle, and more. We are adding more EVs every day. Harper Auto Square plans to bring a Porsche Taycan, a Volkswagen ID4, and an Audi eTron. Reeder Chevrolet is planning to bring a Chevy Bolt. The Knoxville Tesla Service Center will bring their cars. Other local dealers will bring models available in the Knoxville area. Don't miss the regional debut of two Arcimoto FUVs.
For a lot more information please see the event page: https://driveelectricweek.org/event.php?eventid=2779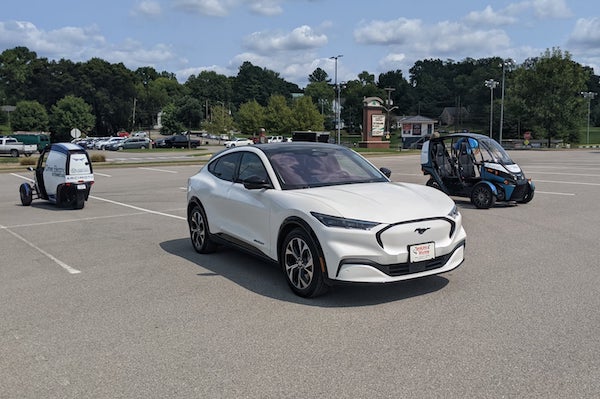 Photo Courtesy of Drive Electric Tennessee Facebook Page
Listed by: Justin Frey, Thrive Group brokered by eXp Realty (865) 257-4393
When: Saturday, September 25th, 12pm-2pm
Where: Kickstand / 1323 N Broadway St. Knoxville
Join Kickstand and Friends of Literacy on Saturday, September 25th from 12pm to 2pm for their 2nd Bikes and Books event! They will have snacks, live music (The Thrift Store Scores), and several activities for kids. Friends of Literacy will be distributing free books to kids. KickStand will be granting bikes to kids who get a free helmet from The Epilepsy Fnd. and complete a safety course at the event. They will be joined by other organizations and non-profits for this free event. This includes Two Bikes, AmeriGroup, Knoxville Arts & Fine Crafts Center, Girl Scouts, and Bike Walk Knoxville!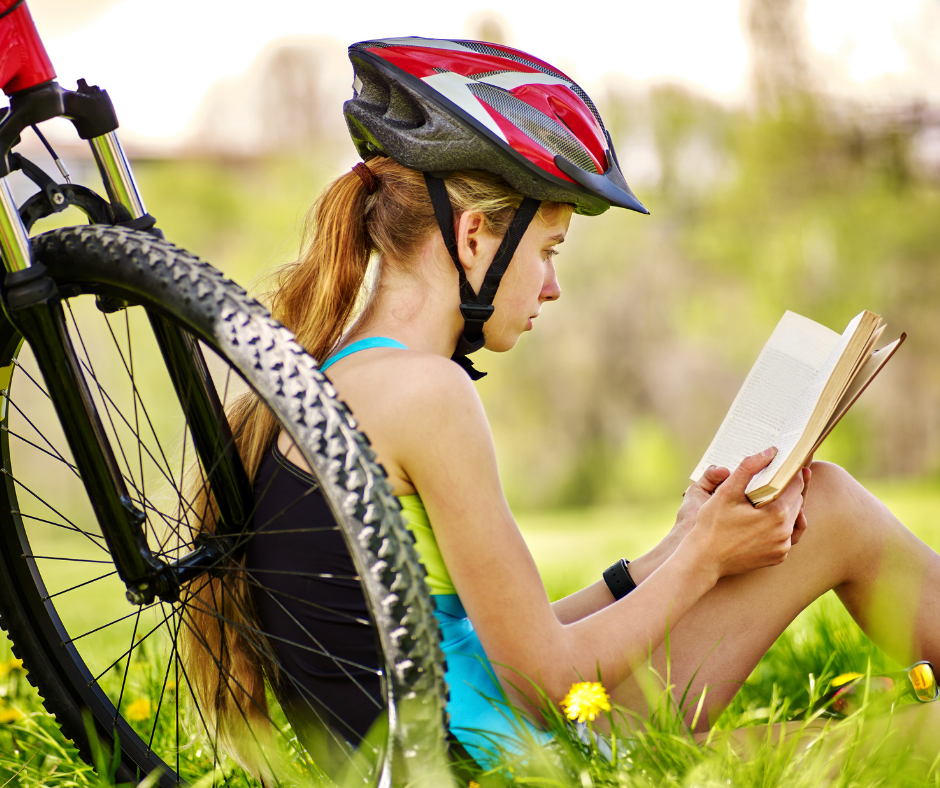 When: Sunday, September 26th, 7pm-12am
Where: Finn's Irish Restaurant and Tavern / 9000 Kingston Pike, Knoxville
Spend an evening with the Ghosts at the Haunted Baker Peters House.
Experience an after hours guided investigation of the Haunted Historic Baker Peter's House
On Sunday, September 26th and October 24th, 2021 Finn's Restaurant & Tavern has teamed up with Knoxville's Local Mediums to give our guests an evening they will never forget!
Tickets are only $50.00 per person. Spaces are limited.
You will check in at the restaurant at 6:30pm and gather around the fireplace to listen to the history about the house.
Please dress accordingly: Comfortable shoes, casual dress, and a flash light. NO PHONE FLASH LIGHTS ALLOWED.
The guests will break up into 2 groups of 6. We will commence at 7pm and will change positions between the basement and other floors of the house.
You will vacate the house by Mid-Night. Book today for the next available investigation.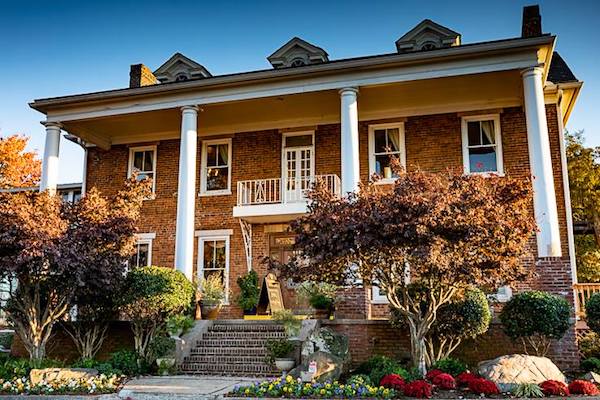 Photo Courtesy of Finn's Tavern Facebook Page
Get The Great Life RE Weekend To Do List Delivered To Your Inbox Each Week