Knox Area Weekend To Do List, September 29-October 1, 2023
Posted by Lainey Jones on Wednesday, September 27, 2023 at 8:00 AM
By Lainey Jones / September 27, 2023
Comment
When: Saturday, September 30th, 10am-9pm
Where: Downtown Dandridge, intersection of Main St. and Gay St.
The annual Scots-Irish Festival takes place in Historic Downtown Dandridge, TN on the last Saturday of September every year. The festival is 100% sponsor and patron drive allowing for free admission.
Come experience this region's heritage of the Scots-Irish people who settled East Tennessee in the early 1780's. Visitors can expect an array of activities and entertainment from Bagpipe & Drum competitions, Irish Step-Dancing, sheepdog trials, Celtic foods, children's activities, vendors and much more.
New This Year: Opening Concert on Friday, September 29th at 6:30pm. You'll be treated to lively traditional music with Scottish, Irish, and Appalachian roots. Come bring your lawn chair and enjoy the uplifting music, tasty food and the craft offerings from the Ale Garden.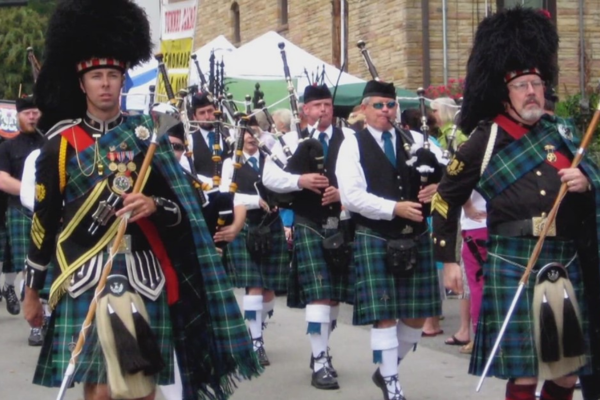 Photo Courtesy of Dandridge Scottish Irish Festival
Where: The Cutting Edge Classroom / 150 N Martinwood Rd. Suite 402, Knoxville
Enjoy learning how to make your very own sushi rolls In this fun, hands-on, and interactive class perfect for those that are just starting out making sushi from scratch. Ever wonder how Japanese Chefs create those incredible sushi rolls you've come to love? Their Chef will take the mystery out of sushi making while sharing techniques, tips, and tricks along the way! You will start by teaching you how to properly cook and season sushi rice just like the Japanese Chefs do it. Then you will learn how to take the freshest ingredients and turn them into delicious sushi rolls. The Chef will demonstrate and guide you through the process of filling, rolling, decorating, and cutting sushi! Chef will also discuss the different sauces used to compliment our sushi! After taking this class you will be ready to prepare your very own sushi at home at a quarter of the cost of restaurant and store sushi! Come hungry because you will get to eat what you make in class!
The Menu:
Perfect Seasoned Sushi Rice
Eel & Fantasy Sauce
Wasabi Preparation
Pickled Ginger
Uramaki Sushi Rolls
Maki Sushi Rolls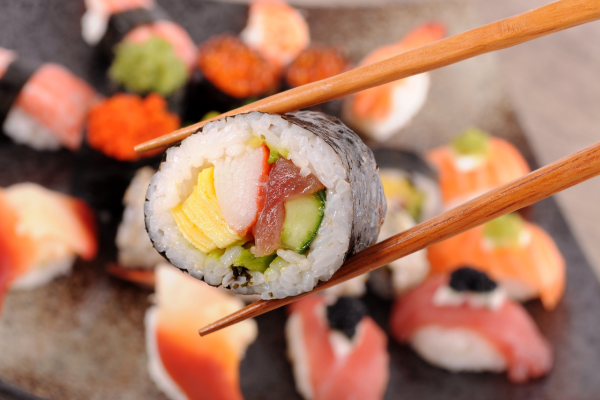 When: Saturday, September 30th, 10:30am-11:30am
Where: Stanley's Greenhouse / 3029 Davenport Rd. Knoxville
Have summer pots that need refreshing? Want to know more about which plants pair well for a fall-friendly container to grace your front porch, patio, balcony, office, or business? Join Abby Stanley-Jerrolds on Saturday, September 30, at 10:30 a.m., as she shares her tips and tricks to making fall containers for any situation.
If you are wondering when the star and mainstay of fall plants will be available at Stanley's: the pansy, viola, and panola family of three-season (fall, winter, and spring) bloomers. They hope to have their first crop of pansies ready for sale this month in time for Abby's talk!
This informal seminar is free to the public with no registration required.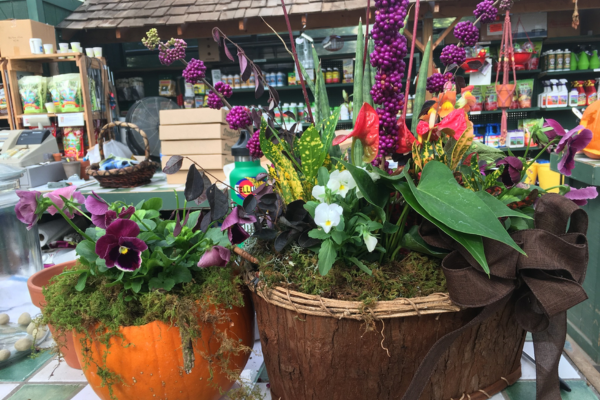 Photo Courtesy of Stanley's Greenhouse
Listed By: Kim Cargill Wax, Real Broker (865) 206-2820
Amazing views from this beautiful Lake log home is situated on a gently sloping oversized lake front lot with over 220' of lake frontage. It is located in a wide cove with year around water.
This home comfortably sleeps 10-12 adults with 3 bedrooms (an additional bunk area) & 2 1/2 bathrooms and has over 2895 square feet. It features an open floor plan with soaring pine ceilings, large stone gas fireplace, large kitchen with granite countertops, dining room, pantry, laundry, custom lighting and upgraded appliances.
The home offers a two-level wrap around deck with stunning views of the lake. Master bedroom has large bay window, a massive walk-in closet, and French doors opening to the upper deck. The lower level features a large family room, double queen size bunk beds, two large bedrooms and a full bath. The lower level has new carpeting throughout. This family area also serves as a game room with a 6 seat poker table. French doors leading out to a lovely, covered deck with fantastic views of the lake. The oversized garage has tons of built in shelving and even a party fridge. The exterior is low maintenance as is the landscaping. The lot has a large side yard with several rock gardens as well as a 12x16 outbuilding currently used for storage but could be transformed into a comfortable bunk house.
The dock is approximately 1400 sq. ft with two boat lifts (24 foot deep) and a nice seating area with a swim ladder. A new dock walkway was installed in 2022 with Trex deck boards and handrail. Attached to the dock are two jet ski ports.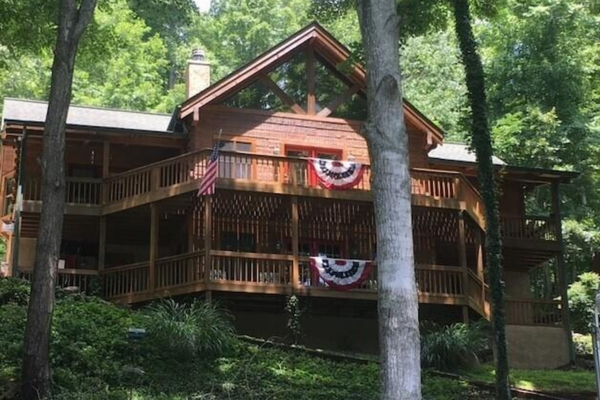 When: Sunday, October 1st, 12pm-4pm
Where: McClung Museum of Natural History / 1327 Circle Park Dr. Knoxville
Can You Dig it? invites professional archaeologists at UT and their students to host activity stations for families. Join us for a fun afternoon or learning and exploration!
Families of all ages are invited to the McClung Museum for a FREE day of hands-on family fun celebrating International Archaeology Day. Attendees will dig deep into the past at activity stations and learn from professional archaeologists, University of Tennessee professors, and graduate students.
The interactive stations offer a wide array of engaging activities, including cave art painting, hunter-gatherer games, and the chance to craft pottery, perfumes, and so much more.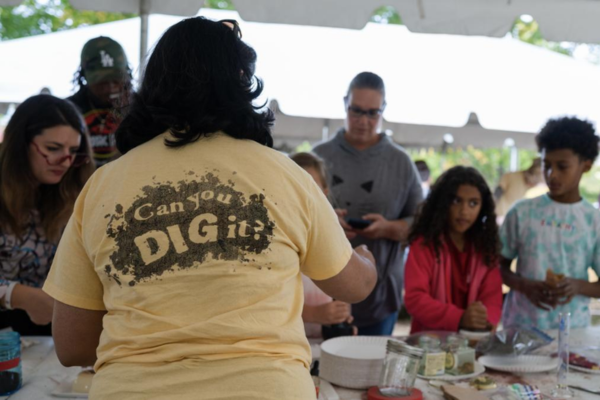 Photo Courtesy of McClung Museum of Natural History
Where: Fort Dickerson Park / 3000 Fort Dickerson Rd. SW, Knoxville
Bring a lawn chair or blanket and come enjoy an afternoon of swing jazz featuring SWINGBOOTY with special guests Sam Adams and Stina Nesbitt. Lose the shoes and dance, enjoy the international food (Asian, Latin), and take in the live art and flow arts. They'll even have a massage therapist on hand!
Entrance to 3000 Fort Dickerson Rd. is on Chapman Hwy and Woodlawn Pike. Drive in a fifth of a mile to the park. $10 adults. Children 13 and under free.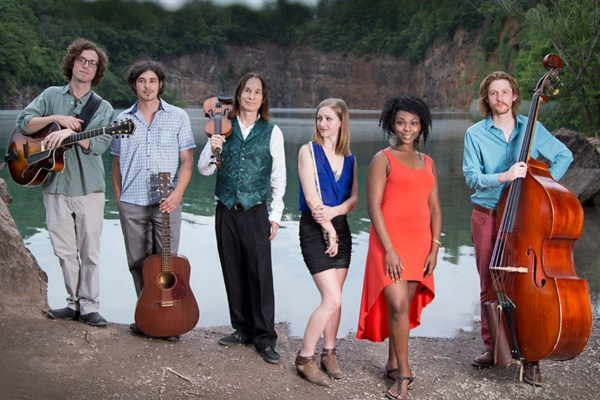 Photo Courtesy of Swingbooty
Where: Hi-Wire Brewing / 2020 Barber St. Knoxville
Did you know you can catch every Vols game in the Hi-Wire Brewing Taproom? They have the big game on their projector screen and on the rooftop TV whenever the weather allows.
Be sure to check game time since it varies each week. Grab a cold beer, order delicious food from their neighbors at Redbud Kitchen, and don't forget they offer pitchers of beer to share with you game day crew.
You can even save seats for all your friends by making a table reservation. Just follow this link: hiwirebrewing.com/rent-our-space-knoxville/
This weeks the Vols take on the South Carolina Gamecocks at 7:30pm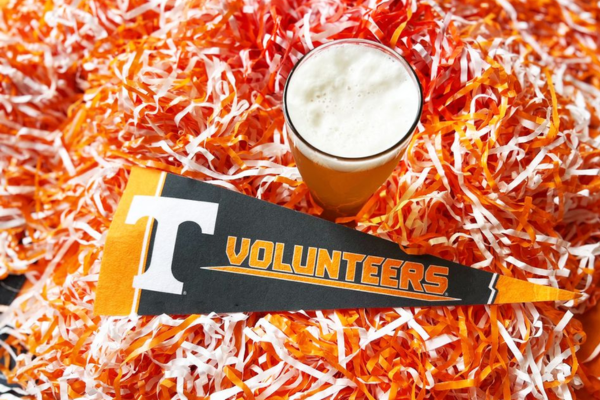 Photo Courtesy of Hi-Wire Brewing
Get The Great Life RE Weekend To Do List Delivered To Your Inbox Each Week