Knox Area Weekend To Do List, September 3-5, 2021
Posted by Lainey Jones on Wednesday, September 1, 2021 at 9:00 AM
By Lainey Jones / September 1, 2021
Comment
What a great weekend we have in-store! Check out this edition of the Great Life RE Weekend To Do List! So much to do, to try, to eat, to buy, and more!
When: Friday, September 3rd, 5pm-Til Late
Where: Downtown Knoxville
On the first Friday of each month, the streets of Downtown Knoxville come alive for a casual evening of experiencing art in all forms.
Explore galleries, studios, and artist collectives; roam through shops hosting open houses and local artist exhibits; enjoy performance art and live music in the streets and a variety of venues; drop in restaurants along the way and treat yourself to drinks and great food.
Start your evening at any participating business. Then look for ArtWalk flags to help guide your way to events that are free and open to the public. Every month – year round – brings fresh new exhibits, performances, dining opportunities, and special events. Schedules vary from place to place and are updated the last week of each month.
The thriving arts community is one of the things we love most about Downtown Knoxville. So come take a walk...ride a free trolley...and experience the arts, warmth and community of the neighborhood. Look for the trolley marked ArtWalk! It's FREE and will take you beween Market Square, Gay Street and the Old City.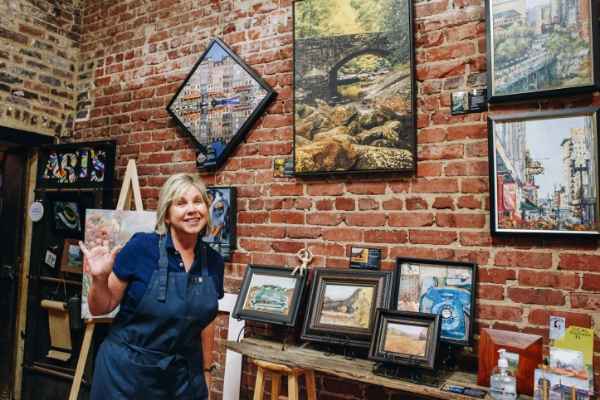 Photos Courtesy of DowntownKnoxville.org
When: Sunday, September 5th, 11am-1pm
Where: The Cutting Edge Classroom /
Do you love a great breakfast? Want to bring your breakfast cooking skills to the next level? Then join in for this fun, hands on, and interactive cooking class! The Chef will share recipes, tips, and tricks to achieve perfectly delicious breakfast favorites and will show you how to set up a DIY mimosa bar! Then you will enjoy what you prepare in class! Guaranteed to be the most fun experience you've enjoyed on a Sunday morning, ever! Ages 21 and over.
The Menu:
Caprese Eggs Benedict With Hollandaise Sauce
Chef John's Fluffiest Pancakes, Homemade Caramel Sauce, Fresh Fruit, And Whip
Savory Tomato Pie
Homemade Cinnamon Rolls With Glaze
DIY Mimosa Bar, Fresh Fruit, Juice Assortment, Mint, Champagne
Instructor: Chef John Alunni
Demonstration/Hands On
For class cancellation policy please go to: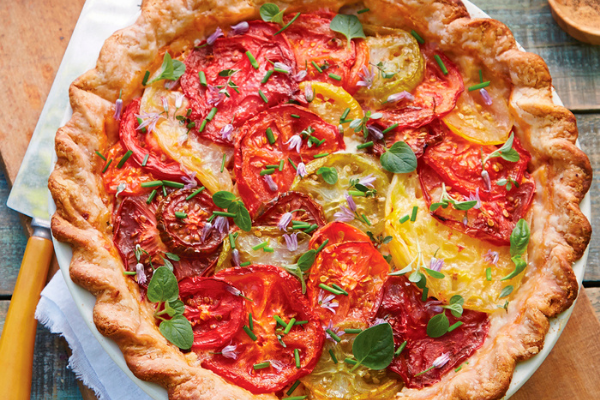 Photo Courtesy of The Cutting Edge Classroom
When: Sunday, September 5th, 1pm-3pm
Where: Ijams Nature Center / 2915 Island Home Ave. Knoxville
Have you ever wanted to make things with the herbs growing in your yard? Join in the fun at this DIY workshop with Cynthia Johnston, herbalist and owner of MoonMaid Botanicals, as she demonstrates how to make herbal oils which can then be crafted into a salve or cream!! This is simple way to create your own skincare or gifts for friends and family. With the use of tools you have in your kitchen and plants in the garden, learn how to make these simple herbal products.
Cost of the workshop is $25 per person and all supplies are included in the cost of the class. Each participant will leave with a handmade salve and cream and will get handouts on how to make your own herbal creations at home.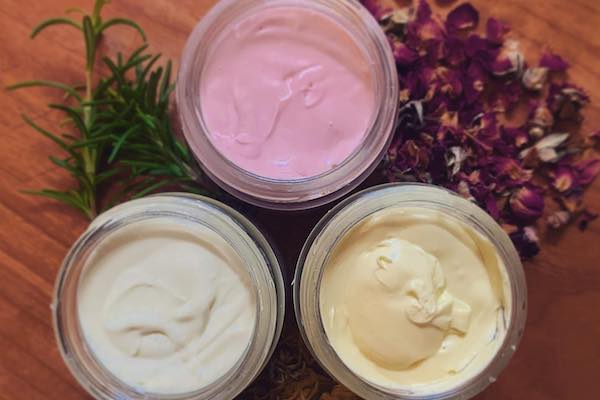 Photo Courtesy of MoonMaid Botanicals
Listed by: Lainey Jones, eXp Realty (865) 356-5003 and Eleanor Cippel (865) 712-3656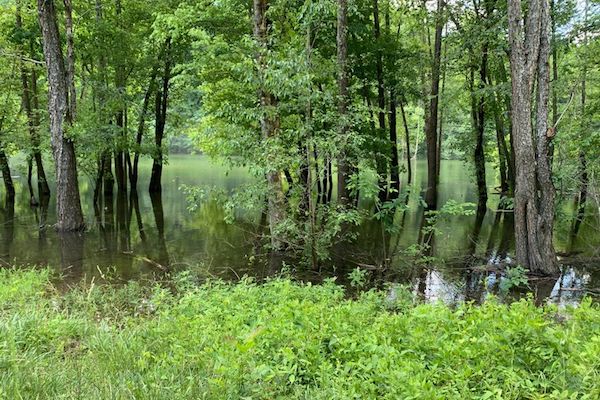 When: Saturday, September 4th, 12pm-1:30pm
Where: Painting With A Twist / 2415 Callahn Dr. Knoxville
Looking for a fun day out? Painting With A Twist is a BYOB art studio where you bring your favorite bottle of wine or other beverage, your favorite food & your favorite people and they will take care of the rest! One of the talented artists will be with you every step of the way as you eat, drink and paint your way to a finished work of art.(No experience needed) You'll be amazed before the night is over! You just might discover your inner artist!
Check out the Party Info:
Looks like Art...Feels like Fun!
This one is for the whole family. Pick between Scarecrow Andy and Scary Party Llama.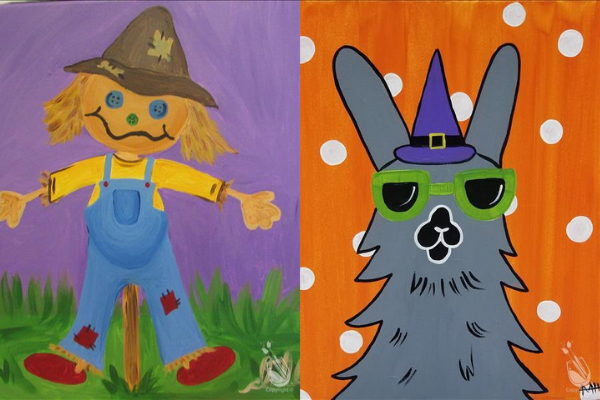 Photo Courtesy of Painting With A Twist
When: Sunday, September 5th, 12pm-8pm
Where: Historic Ramsey House / 2614 Thorngrove Pike, Knoxville
Join in for the 6th Annual Ancient Sounds Celtic and Appalachian Outdoor Music Festival! Music performed by a lineup of regional talent, starts at noon and continues into the evening.
Food trucks, Sugarlands Distilling Company signature drinks, beer, as well as non-alcoholic drinks will be available! Save by purchasing tickets online ahead of time! Tickets purchased online are $15 (+service fees), and tickets purchased at the gate are $20. Tickets can be purchased online until Saturday, September 4 at midnight. All proceeds from this event go directly to the ongoing educational programing and preservation of the Historic Ramsey House. https://www.eventbrite.com/e/ancient-sounds-outdoor-music-festival-tickets-165147553779
12:00 Thistle Dew
1:00 Elza Gate
2:00 Wild Blue Yonder
3:00 The Tenos
4:00 Four Leaf Peat
5:00 Knox County Jug Stompers
6:00 Good Thymes Ceilidh Band
7:00 The New Johns Creek Grass
Plan now to bring a blanket or chair to enjoy this outdoor concert on the beautiful Ramsey House grounds!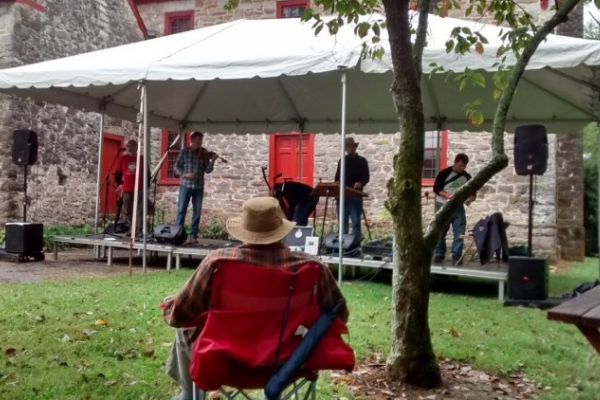 Photo Courtesy of Historic Ramsey House
Get The Great Life RE Weekend To Do List Delivered To Your Inbox Each Week