16 Extraordinary Facts About Iced Tea
Posted by Eleanor Cippel on Friday, June 10, 2022 at 10:00 AM
By Eleanor Cippel / June 10, 2022
Comment
16 Extraordinary Facts About Iced Tea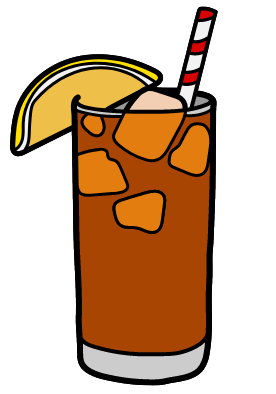 Fact #1 - First place to grow and sell tea commercially in the United States was South Carolina in 1775
Fact #2 - Oldest sweet tea recipe found in print was from 1879
Fact #3 - Iced Tea accounts for 84% of all tea consumed in the United States
Fact #4 - Prohibition actually helped increase popularity of tea
Fact #5 - After WWII 99% of tea Americans consumed was black tea
Fact #6 - Long Island Iced Tea doesn't actually contain tea
Fact #7 - Is used to be full of Alcohol
Fact #8 - Largest serving of tea world record is held by Lipton
Fact #9 - Spiked in interest after the World's Fair
Fact #10 - People started drinking it out of tall glasses
Fact #11 - Behind water, tea is the most consumed drink in the world
Fact #12 - Using tea leaves can actually keep mosquitos at bay
Fact #13 - June is considered National Iced Tea Month
Fact #14 - In the US over 1.4 million pounds of tea is consumed every month
Fact #15 - Tea was introduced into America by the Dutch East India Company
Fact #16 - Over 90 thousand pounds of tea was dumped during the Boston Tea Party in 1773
As the temperature heats up in June, it's a perfect time to celebrate National Iced Tea Month all month long!
Brewing the ideal pitcher of iced tea is a matter of taste. Depending on your taste, you may prefer sun tea, sweet tea or unsweetened tea. Perhaps your palate leans more toward a fruitier tea or a stronger type of tea. As long as it's iced, June is the month your tea is celebrated.
Did you learn anything about tea from the facts? What is your favorite tea and the best place to get it?