6 Fall Drinks For The Season
Posted by Eleanor Cippel on Thursday, October 6, 2022 at 1:00 PM
By Eleanor Cippel / October 6, 2022
Comment
Fall flavors can make for some delicous drinks. Check out these six easy recipes for a variety of fun fall drinks.
Ingredients:
1/2 cup Milk
1/3 cup Heavy Whipping Cream
1/4 cup Milk Chocolate Chips
1 tsp Cocoa Powder
1 1/1 tsp pumpkin puree
1/4 tsp pumpkin pie spice
1/4 cup whipped cream
1 pinch ground cinnamon
1 pinch ground nutmeg
Directions:
Whisk milk, cream, chocolate chips, and cocoa powder together in a saucepan over medium heat until chocolate chips are melted and hot chocolate is smooth, 3 to 5 minutes. Stir in pumpkin puree and pumpkin pie spice until fully incorporated.

Pour hot chocolate into 2 mugs. Top with whipped cream; sprinkle cinnamon and nutmeg over whipped cream.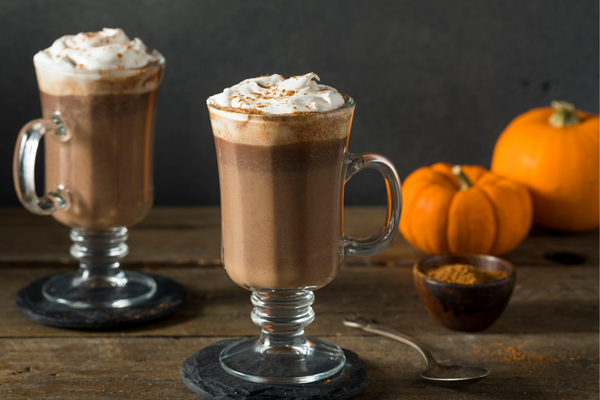 Ingredients:
1 - 750ml bottle of red wine, tawny ports work well
1 1/2 cups good Apple Cider
1 Pink Lady Apple, cut into slices
1 Granny Smith Apple, cut into slices
2 Navel Oranges, one orange cut in half, one orange peeled, cut orange peel into thin strips
10 whole cloves
Cinammon Sticks
Directions:
Pour wine or tawny port into a decanter 15 minutes before making mulling mixture.
Into a medium-size stock pot add apple cider, Granny Smith apple slices, one orange cut in half, whole cloves, and two cinnamon sticks.
When the mixture begins to steam add wine or port, then cover with a tight-fitting lid a allow mixture to steep for 15 minutes.
Remove the mulled from heat.
Ladle warm mulled wine into stemless wine glasses and garnish with slices of Pink lady apples, orange peel slices, and a cinnamon stick.
Serve.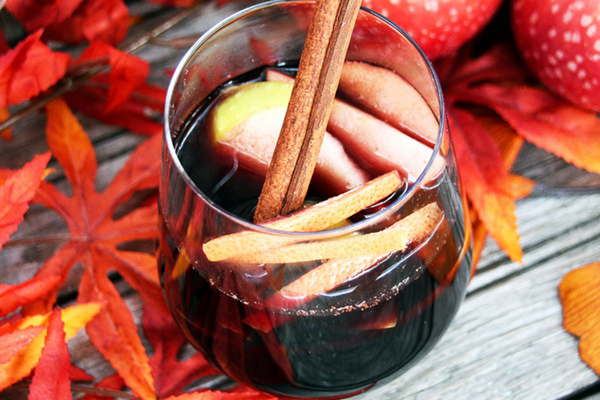 Photo Courtesy of thecottagemarket.com
Ingredients:
1 cup gin
Juice of 4 lemons
1 Tbsp sugar
1 cup water
2 sprigs thyme
4 Tbsp blackcurrant cordial
Frozen blackcurrants and extra thyme, for garnish (optional)
Ice
Directions:
Place gin, lemon juice, sugar, water, and thyme in an ice-filled shaker. Shake vigorously for 30 seconds, then strain into four coupe-style glasses.
Top with crushed ice and drizzle over blackcurrant cordial. Garnish with frozen blackcurrants and a sprig thyme.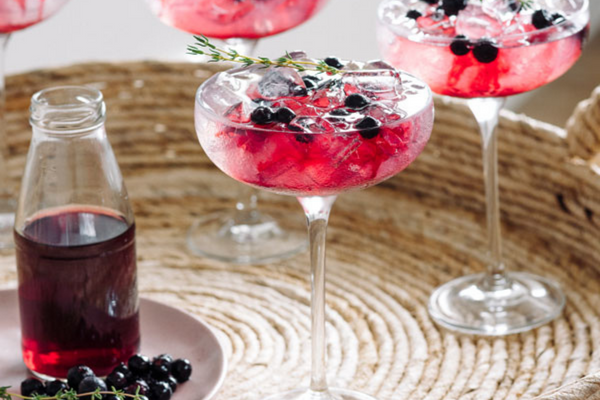 Photo Courtesy of LiquorLand Toast
Ingredients:
2 cups apple juice
1 orange - cut into quarters
12 cloves
2 cardamom pods - crushed
1 Tbsp honey
2 cinnamon sticks
Grated nutmeg
Directions:
Pour the apple juice into a pan and gently squeeze some of the juice from the orange quarters into the pan. Stud the orange quarters with the cloves and add to the pan with the rest of the ingredients (apart from the nutmeg).
H

eat through until warm and serve in a mug with a little grated nutmeg on top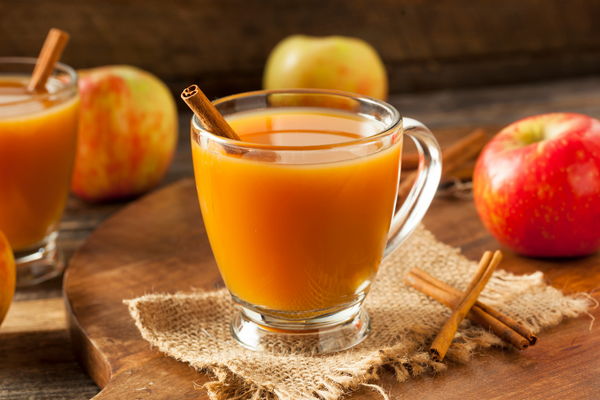 Ingredients:
2

shots espresso (or sub 1/2 cup hot freshly brewed coffee but I prefer espresso)

1

cup

milk of choice, preferably a milk that froths well (we love oat milk)

3

tablespoons

pumpkin puree

1-2

tablespoons

maple syrup, to sweeten

1

teaspoon

pumpkin pie spice

1

teaspoon

vanilla extract

Whipped cream for topping (optional but recommended)
Directions:
Pour milk into a small pot and heat over medium-low heat until it is hot and almost simmering, but do not boil the milk.

Make your espresso and pour it into a large mug or glass mason jar. Add pumpkin puree, maple syrup, pumpkin pie spice and vanilla and stir until well combined.

Feel free to top with whipped cream if you wanna get a little fancy. Sprinkle with a little extra pumpkin spice or cinnamon.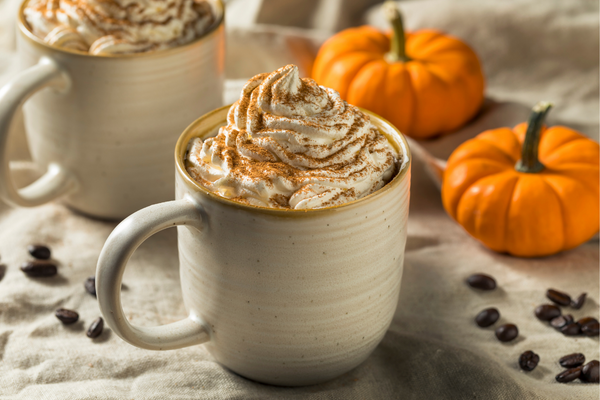 Ingredients:
50ml dark rum
10 mint leaves15ml lime juice
15ml sugar syrup
3 dashes bitters
ice cubes, a small handful
20ml apple juice
ginger beer, to top up
mint sprig and apple fan, to serve
Directions:
Put all ingredients, except for the ginger beer and mint, in a highball glass. Gently stir the drink, then top up with ginger beer. Garnish with the mint sprig and apple slices to serve.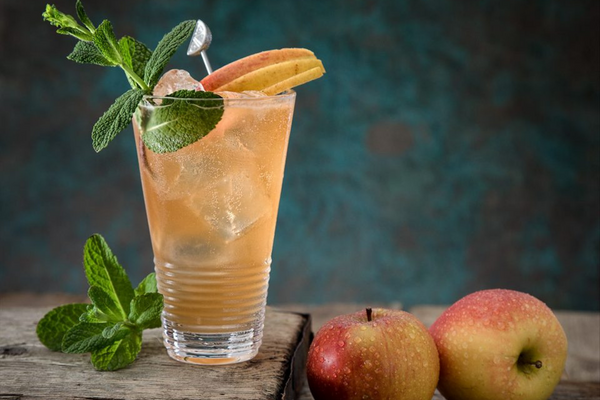 Photo Courtesy of bbcgoodfood.com