Dog-gone Great Dog Parks in the Knoxville Area
Posted by Eleanor Cippel on Thursday, September 24, 2020 at 9:49 PM
By Eleanor Cippel / September 24, 2020
Comment
We love our pets and dog parks are a great way for dogs (and their humans) to exercise and play off-leash in a controlled enviornment. See our list of some of great dog parks in the Knoxville area.
PetSafe Village Dog Park
10424 PetSafe Way, Knoxville, TN 37932 | Website
Located across the street from PetSafe Village at 10424 PetSafe Way, the PetSafe Village Dog Park was built to celebrate the human- dog bond! Radio Systems Corp. introduced this first public dog park to Knoxville in 2007 after wanting to create a space where dogs and their humans can interact, play and have fun together off leash! This park includes the following people and pet-friendly features: a natural pond, park benches, picnic tables, walking trails, doggie water fountain, waste bags and receptacles, and fun for the whole family.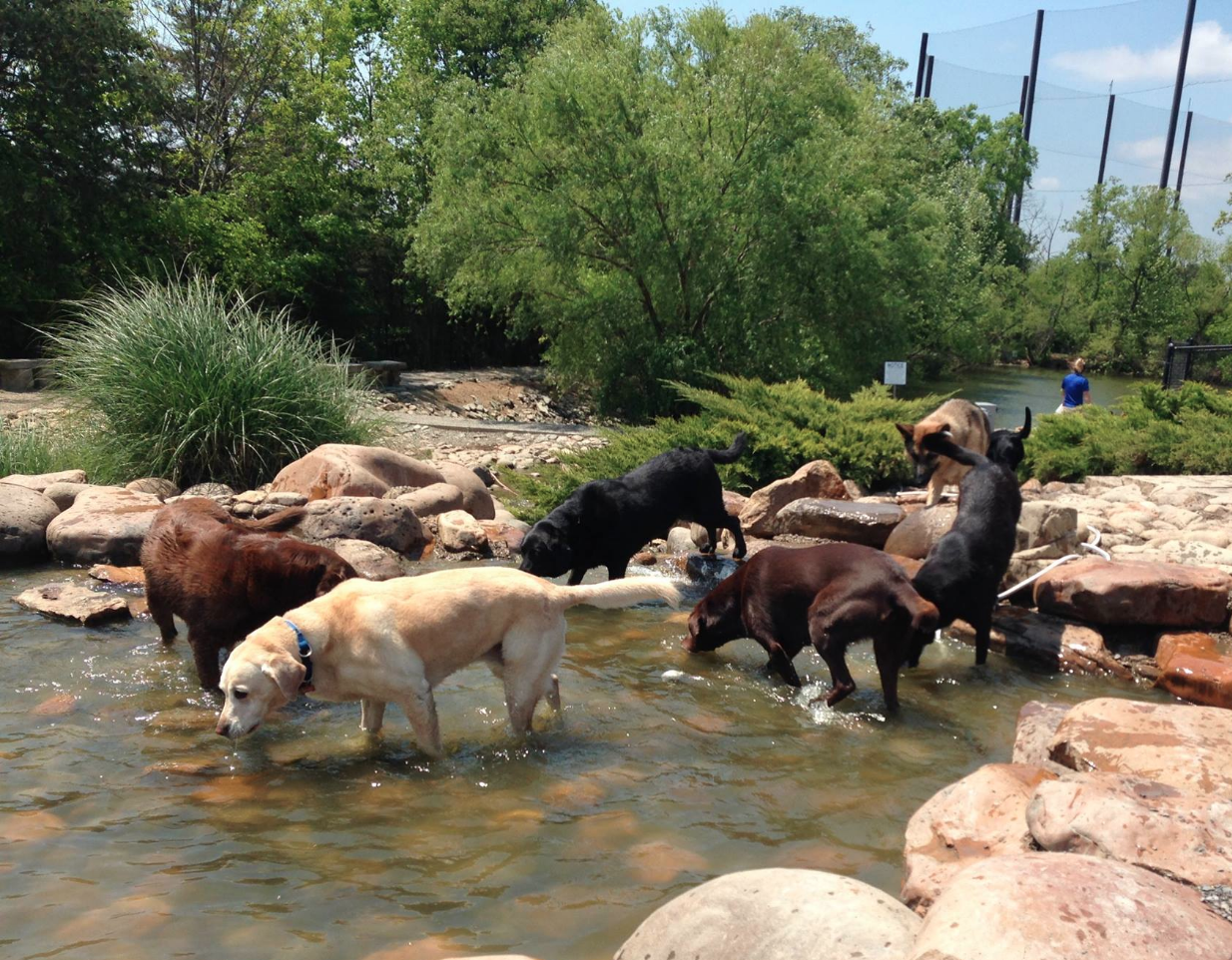 Photo from petsafevillage.com
Dogwood Park at Victor Ashe Park
4901 Bradshaw Road, Knoxville, TN 37912 | Website
Located in Victor Ashe Park, Dogwood Park was opened in 2007 as Knoxville's first public dog park. The one-acre off-leash area is completely fenced and features a puppy playground (includes two hill structures, a puppy jump, and a tunnel), a dog water fountain, and dog waste stations. Knoxville Parks and Recreation built this park in cooperation with the Knox Dog Owners Group (KnoxDog). In 2009, Dog Fancy Magazine named Dogwood Park as the country's Dog Park with the Best Setting.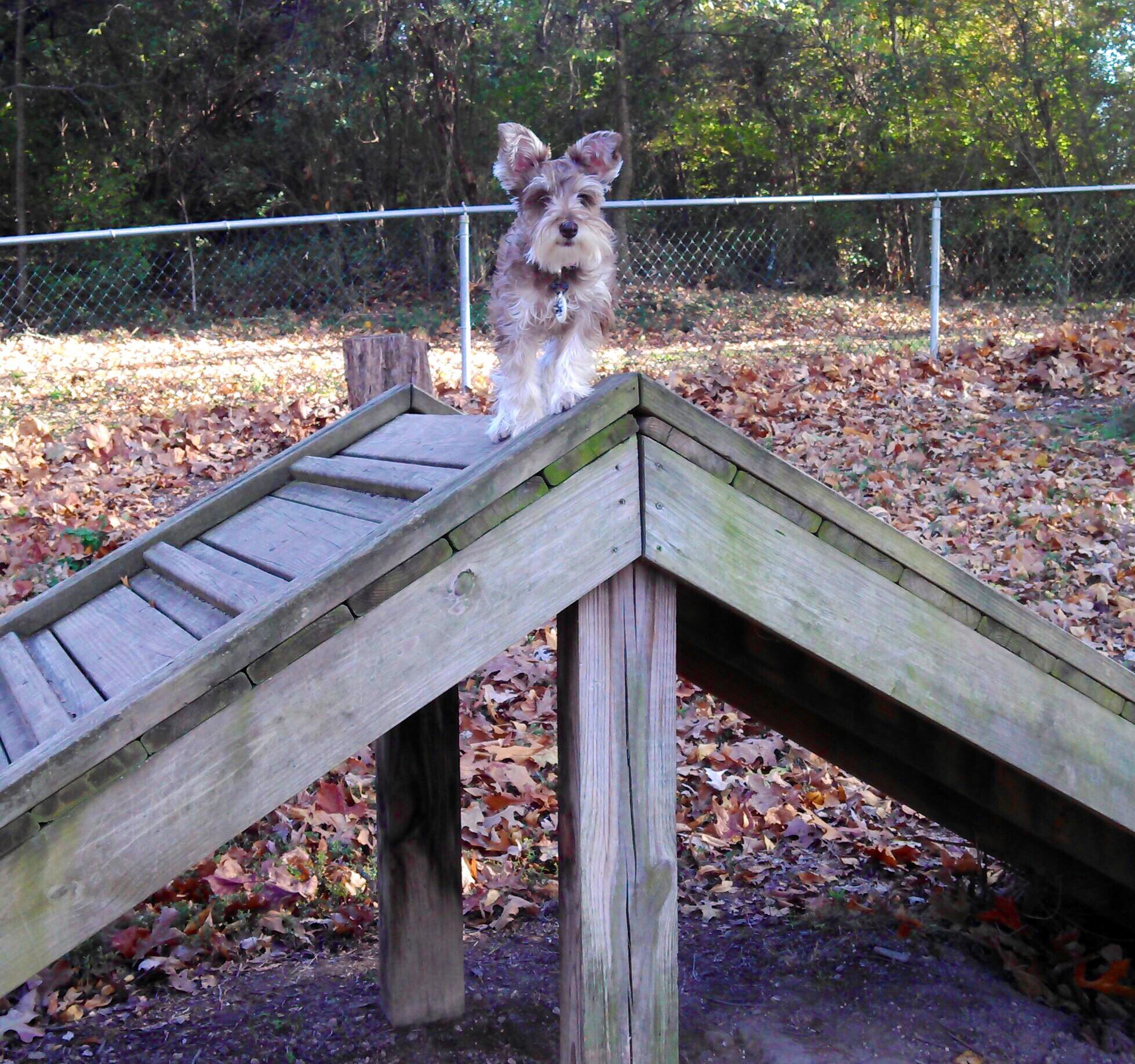 Photo Courtesy of BringFido.com
PetSafe Concord Dog Park
10901 South Nortshore Drive | Website
PetSafe Concord Dog Park is beautifully laid out on almost 4 acres. There are three separate areas for small dogs, bigs dogs, and a doggy beach. Dogs and their owners will love the water fountains for pets (and ones for their owners), a dock with access to the river and even a dog shower. Paved and natural surface walking trails wind through the park. Park is located behind the tennis courts by the Concord Mountain Bike Trails. This park is managed and operated by Knox County Parks & Recreation.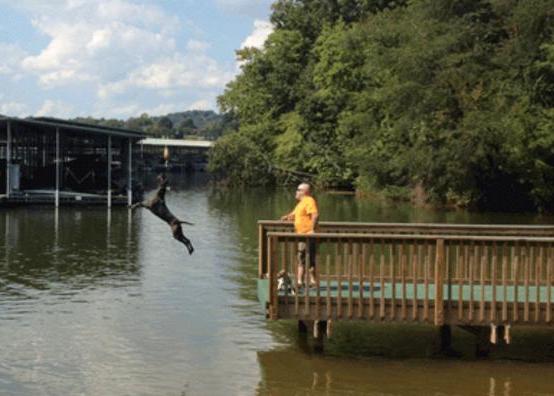 Photo Courtesy of VisitKnoxville.org
Holston River Dog Park
3300 Holston Hills Road, Knoxville, TN 37914 | Website
The Holston River PetSafe Dog Park was opened in 2012. Located on the southern end of Holston River Park along the two-mile Holston River Greenway, the two-acre dog park features a separate section for large and small dogs, a doggie water fountain, a fire hydrant, and dog waste stations.
Petsafe Downtown Dog Park
200 S Central Street, Knoxville, TN 37902 | Website
The PetSafe Downtown Dog Park was the second dog park to be built with funding from PetSafe Village. The dog park is located at the corner of Summit Hill Drive and Central Avenue in the downtown area. Approximately one acre, the park opened to the public in June 2010. The PetSafe Downtown Dog Park features an attractive entrance that complements the surrounding downtown buildings. Amenities for the dog park include separate sections for small and large dogs, human and dog water fountains and dog waste stations.
Tommy Schumpert Dog Park
6400 Fountain City Road, Knoxville, TN 37918 | Website
Within Tommy Schumpert Park are two off-leash areas comprising the PetSafe Emma Jane Walker Memorial Dog Park. The 30-pound and under area allows smaller dogs to mingle together while the second fenced area is open to dogs of any size. The small-dog park is a mix of grass and mulch along with people benches. The "all sizes" dog area has a mulched walking trail and a pond with a dock.

For a list of Knox County/Knoxville and Regional Dog Parks CLICK HERE
And there's more.....
There is GREAT news for dogs all across the Knoxville area. We are getting a new infusion of dog parks that's sure to make owners and pups happy.
WBIR 10-News reported in July 2020 that The Boyd Foundation held a contest asking neighborhoods in the area to nominate their communities for ten $50,000 grants to build new dog parks. More than 300 people nominated their neighborhoods, but 10 came out on top to win the grants: Corryton/Gibbs, Fountain City, Fourth and Gill, Halls, Holston Hills, Karns, New Harvest Park, Oakwood/Lincoln, Powell, and South Knoxville. Boyd said the winners will work with the city's and county's parks and recreation departments to find the best locations and amenities for each park. He believes it will likely take up to two years to see the parks built. See the video below for more information.
Do you have a favorite dog park in Knoxville? Please share in the comments!