Knox Area Weekend To Do List - April 23-25, 2021
Posted by Eleanor Cippel on Wednesday, April 21, 2021 at 9:00 AM
By Eleanor Cippel / April 21, 2021
Comment
Check out this edition of the Great Life RE Weekend To Do List! While we try to find activities and events that promote social distancing and a safe environment please always use your own judgment when attending any activity or function.
When: Nightly through June
Where: Market Square Downtown Knoxville
Fireflies light up the nights in Market Square!
Downtown Knoxville will celebrate spring with #FireflyNights, an enchanting new light installation that will add a bit of sparkle to the trees of Market Square. Inspired by the synchronous fireflies that attract thousands of visitors to Elkmont and the Great Smoky Mountains National Park every spring, Firefly Nights includes more than 12,000 lights that will "flash" from sunset to sunrise through the end of June.
Firefly Nights is sponsored by the Downtown Knoxville Alliance, Christmas Décor of Knoxville, Dogwood Arts and the City of Knoxville.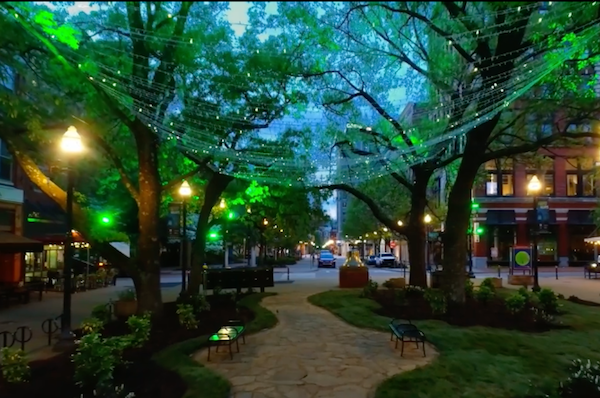 Photo Courtesy of Downtown Knoxville Facebook Page
When: Saturday, April 24th, 3:30pm-5pm
Where: Knox Brew Hub / 421 Union Ave. Knoxville
Join in on Saturday, April 24th for their first official ticketed event at The Hub. They love local craft beer, and their good friends @TheCheeseBoss have hand selected meats and cheeses. So why not spend the evening enjoying both of those together?
They will have 4 unique beers expertly paired with a variety of meats and cheeses, while the experts themselves walk you through the experience.
With only 20 tickets available, come enjoy this intimate occasion and start your Saturday evening off right!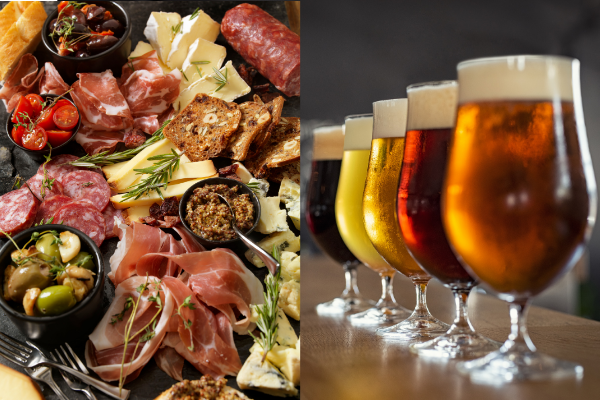 When: Saturday, April 24th, 12pm-2pm
Where: Painting With A Twist / 121 South Gay Street, Knoxville
Give your night a twist! Have a fun-filled night out of the ordinary. Sip, Socialize, Create!
All art supplies are provided. You are welcome to bring in light snacks and drinks including Beer and Wine to enjoy. Cups & Wine Openers are available for your use!
You must be at least 21 years of age with proper identification to consume alcohol in the studio.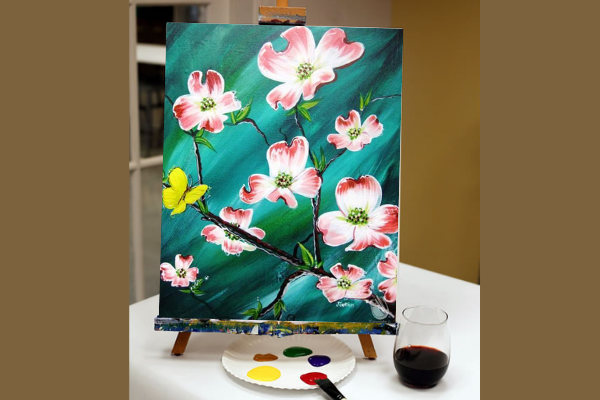 Listed by: Lainey Jones (865) 356-5003 and Eleanor Cippel (865) 712-3656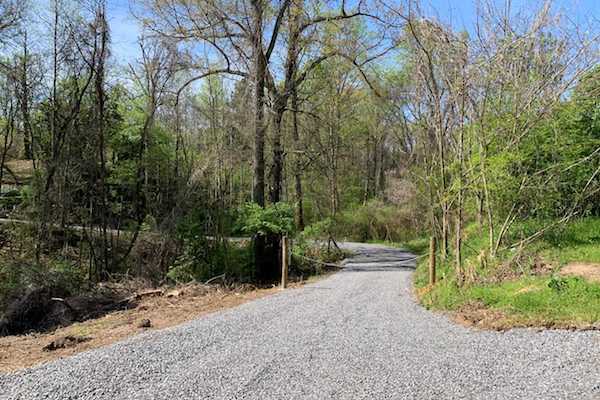 When: Saturday, April 24th, 3pm
Where: The Barrelhouse by Gypsy Circus Cider
Bring the kids and enjoy a free, family friendly show with the fabulous Danny Whitson. They'll have adult beverages for the adults and a kids food menu for the kids!
Barrelhouse by Gypsy Circus is proud to be one of only 5 exclusive wild cider barrelhouses in the US focusing on Lambics and other wild strains of cider. As Knoxville's first meadery and cidery, Barrelhouse brings 20+ craft cider and artisan meads along with a barrel aging program to bring a different level of complexity. In addition to meads & ciders by Gypsy Circus, Barrelhouse offers setlzers by Graffiti Garden, wine by Unicorn Tears and craft beer & kombucha by local breweries. With 40 drafts available along with bottle service, Barrelhouse offers over 60 world class craft beverages made in East Tennessee.
Danny Whitson is a professional Magician and Stand-up Comedian from Oak Ridge, TN with a passion for magic, comedy, and meeting new faces with every show. For the past 15 years Danny has been entertaining people with cards, coins, ropes, and anything else he can make disappear or crack a joke about. He has entertained all over the South East at comedy clubs, festivals, fairs, and corporate events with a nice balance of stand-up comedy about everyday life and silly but mind blowing tricks.
Danny has been featured on traffic jams and jokes, Mental Floss, the Chive, Blank magazine as Knoxville's Magician, and in 2015 Danny helped break the Guinness world record for the longest running stand up comedy show.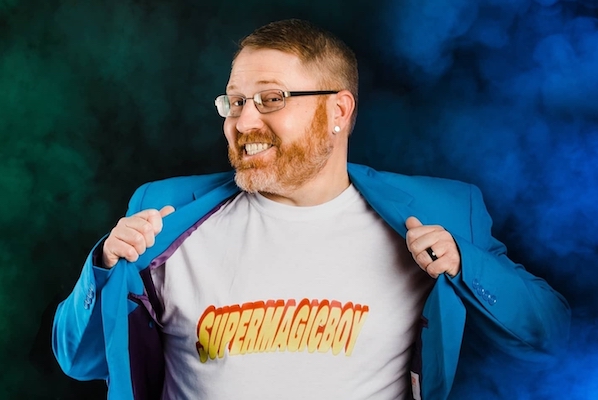 Photo Courtesy of Danny Whitson Magic & Comedy
When: Sunday, April 25th, 2:30pm-3:30pm
Where: Ijams Nature Center / 2915 Island Home Ave. Knoxville

Ijams is delighted partner with Knoxville Opera for "On the Lawn with Carmen and Bizet," a performance featuring highlights from the world's most popular opera, Bizet's Carmen. Among the selections are the iconic Habanera and Seguidilla.
Brian Salesky, Knoxville Opera's dynamic and entertaining artistic director, will host the performance and accompany soprano Jacquie Brecheen, mezzo-soprano Aubrey Odle, and tenor Wayd Odle.
Tickets are required and limited to 200 physically distanced guests seated on the lawn and patio in front of the Visitor Center pavilion on the plaza near the front entrance of the Visitor Center (2915 Island Home Avenue, Knoxville 37920). Guests will be required to wear a mask for check in and until they are seated on the lawn. Masks also are required in the Visitor Center. Guests are welcome to bring their own lawn chairs or blankets.
In the event of rain at performance time, this event may be postponed to a later date.
For more information, email Sarah Brobst at [email protected].