Knox Area Weekend To Do List - January 15-17, 2021
Posted by Eleanor Cippel on Wednesday, January 13, 2021 at 9:00 AM
By Eleanor Cippel / January 13, 2021
Comment
We hope your 2021 is starting off well. We hope for you health, safety, and a fun year.
Check out this edition of the Great Life RE Weekend To Do List! While we try to find activities and events that promote social distancing and a safe environment please always use your own judgment when attending any activity or function.
When: January 11 - January 31
Where: Online
This year, like most things, the 13th annual Snow Day will be a bit different, while keeping the spirit of the event alive. This event will take place over the course of 3 weeks, with soup pick-ups, an online silent auction, and an art scavenger hunt! Hence, Snow Day(s)!
To keep us all safe, here's the new routine:
SOUP OFF!
Six local restaurants will be competing to create the best soup in Knoxville, using at least one local ingredient. Ticket purchases will allow each participant to pick up one 8oz. cup of soup from all restaurants, during the restaurant's designated soup week.
https://www.32auctions.com/snowday21
Two restaurants will serve soup weekly in the final three weeks of January. Participants will be given a link at the end of the final week to vote on their favorite soup. It is important to note each restaurant's open hours and week of participation in order to plan your soup pickup accordingly. Also, please note the ordering instructions for each restaurant. All restaurants have to-go options to encourage pandemic safety.
Week 1 (January 11-17): Tako Taco and Emilia
Week 2 (January 18-24): Hen Hoc and Good Golly Tamale
Week 3 (January 25-31): Landing House and Simpl.
**DETAILED ORDERING INSTRUCTIONS and SCHEDULE will be emailed to everyone with a ticket**
SILENT AUCTION!
How can we have Snow Day without our silent auction? We're moving things online this year. Visit our website to see dozens of items from your favorite local businesses such as Gypsy Circus Cider, Buttermilk Sky Pie Shop, Dollywood, Meadowsweet Massage, Highland Manor Inn, and gift baskets from your very own Beardsley Farm! The auction will be live from January 11 at 8am-January 31st at 10pm. The auction link will be posted on January 11th at 8am. Start looking at available items now-->
https://www.32auctions.com/snowday21
ART SCAVENGER HUNT!
Each soup restaurant will contain a hand painted card of a native plant. Collect all 6 of these unique cards to send as gifts, hang on your wall, and admire the beauties of our backyard!
BEER!
Crafty Bastard Brewery will be offering a portion of their sales for the Imperial Milk Stout will go towards the Snow Day fundraiser from January 18-24.
Please note that all sales are final. In these times of uncertainty, please know that your contribution will help Beardsley Farm make Knoxville a healthier place.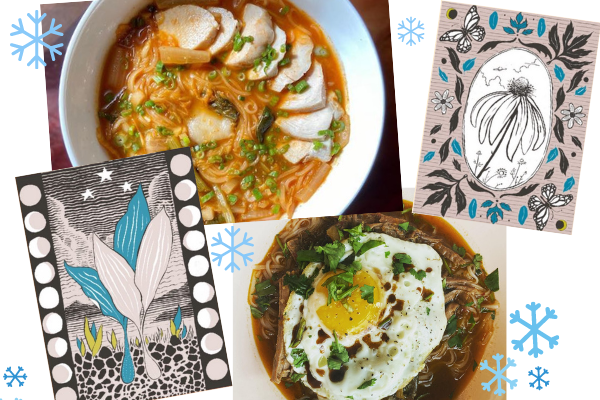 When: Saturday, January 16th, 5pm-8pm
Where: The Cutting Edge Classroom / 817 North Herron Rd. Knoxville
Enjoy a culinary adventure to Thailand without leaving Knoxville in this fun, hands on, and interactive class! See how simple it can be to understand and prepare fresh Thai Street Food as the Chef guides you through an amazing menu of authentic favorites straight from the streets of Thailand. From homemade dumpling dough and fillings to delicious Pad Thai and Tom Yum Soup, you will enjoy making and eating these delicious fresh favorites.
The Menu
Hand Made Pot Stickers And Dipping Sauces
Pad Thai
Thai Hot And Sour Soup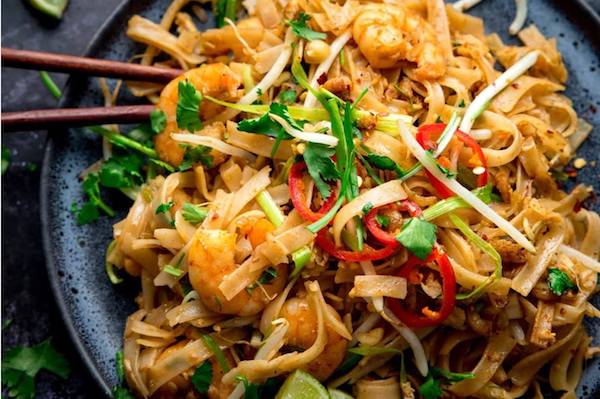 Photo Courtesy of The Cutting Edge Classroom Facebook Page
When: Friday, January 15th, 6pm-8pm
Where: Painting with a Twist / 2415 Callahan Dr. Powell
Your furry (or scaly) friends deserve some love, too! Turn your pet's photo into a portrait with step-by-step instruction from their amazing artists.
What is Painting with a Twist? Fun! Plain and simple. No creative or artistic skills are needed. Painting with a Twist is all about connecting with friends over a glass of wine, your favorite snacks and a night of laughs.
Oh, and you'll also learn how to paint!
Register for this class and send them a picture of your furry friend so they can get your easel set up and ready!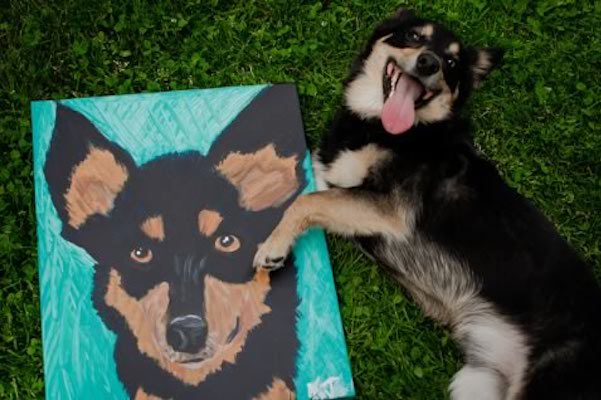 Photo Courtesy of Painting With A Twist
Listed by: Lainey Jones (865) 356-5003 and Eleanor Cippel (865) 712-3656
NEW CONSTRUCTION BUNGALOW! Beautiful 2 bedroom 1 bath ranch home with luxury vinyl flooring in the common areas and carpet in the bedrooms. Open floor plan. Wonderful design. Estimate on completion is the end of January/mid-February. A must see! Call now!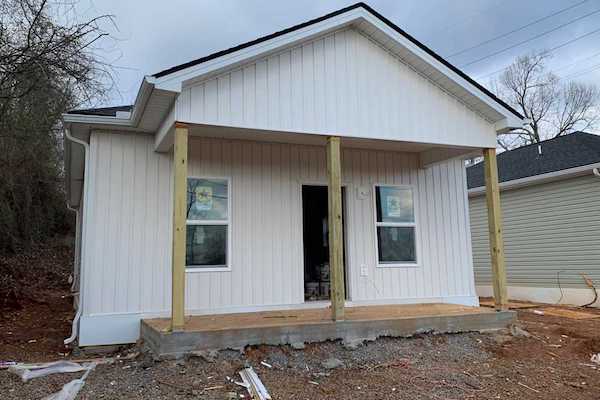 When: Sunday, January 17th, 2:30-5pm
Where: AR Workshop Knoxville / 5442 Homberg Dr. Knoxville
Join in at AR Workshop for a DIY class to make one of their many home decor Wood Projects! In the workshop, you will have the opportunity to customize your project with your choice of designer paints and (non-toxic!) stain colors.
Please note: Due to the amount of graphics and images, registration is best completed on a laptop or desktop computer on either Chrome or Firefox browsers!
How To Register


Step 1: Select your Project Type from our available options.
Step 2: Select your Project Design - use our Search and Category feature to help narrow it down! (Click on "All Designs" to find a specific design that you've seen on another project type)
Step 3: Enter your Design Options, including the project size, any required customization details, and your contact information.
Step 4: Your seat in the workshop will be reserved for 30 minutes while you complete the Checkout process and submit your payment. You will receive an email confirmation once your registration is complete.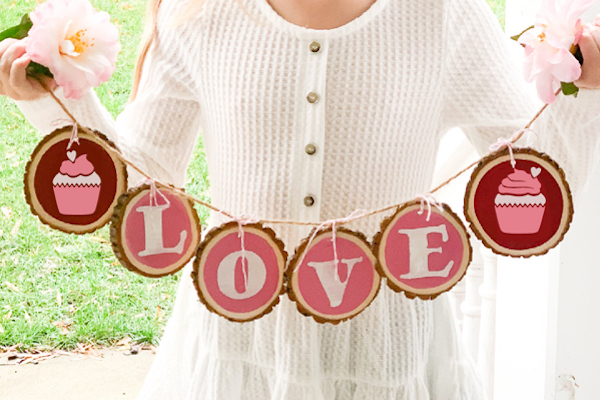 Photo Courtesy of AR Workshop Knoxville Facebook Page
When: January 16th, 6pm-9pm
Where: Fanatic Brewing Company / 2735 N Central St. Knoxville

Come out to The FanBase on Saturday, January 16th for some laughs as they welcome comedians James Harnois and Alex Stokes! This FREE SHOW will take place inside the brewery where there will be plenty of space for socially distant laughter. They offer a full food menu, so come hungry. Their beer special for this night is their neighborhood light lager, 37917 for only $3 a pint.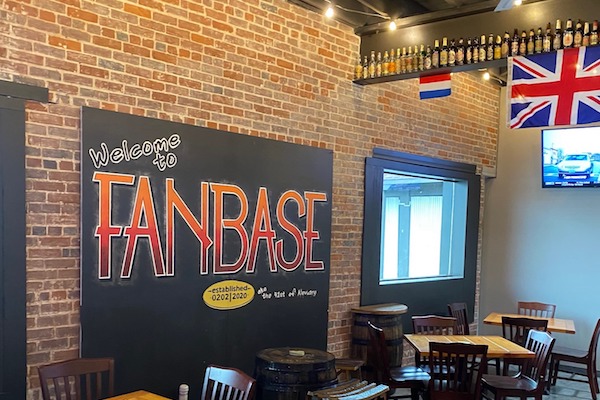 Photo Courtesy of Fanatic Brewing Company