Knox Area Weekend To Do List - January 29-31, 2021
Posted by Eleanor Cippel on Wednesday, January 27, 2021 at 9:00 AM
By Eleanor Cippel / January 27, 2021
Comment
Check out this edition of the Great Life RE Weekend To Do List! While we try to find activities and events that promote social distancing and a safe environment please always use your own judgment when attending any activity or function.
When: Sunday, December 31st, 12pm - 4pm
Where: Old Sevier / 1024 Sevier Ave. Knoxville
Join in for this month's Sunday in Old Sevier - Outdoor Market! They will be set up on the pavement in front of where Uncle Lem's used to be, next to South Landing Fitness and across from South Coast Pizza.

Who will be there?
- SoKno Woodworking
- Girls Gotta Eat Good
- Inquisit Designs
- Foraged Farms
- Scruffy Bakes
- Frog Juice Kombucha
- Knox Soap Girl
- JK WoodWorksNDesign
- Lick Skillet Farm
- SoKno Sourdough
- Faces In Bloom
- Plant Rambler
- Big Bright Circle Botanicals
- Old House Pottery
- Adventure Rosie Art
- Beef and Blossoms
- Lesser Babka
- Front Door Home & Decor by Beth
- Possum Fairy
And adding more!
This market will be geared towards supporting local vendors with a focus on safety. Vendors are required to wear a mask while people are at their table, and shoppers are encouraged to wear their masks while approaching each vendor. A big thanks to Clean Republic for providing hand sanitizer at each station. Thank you for supporting Knoxville community's makers.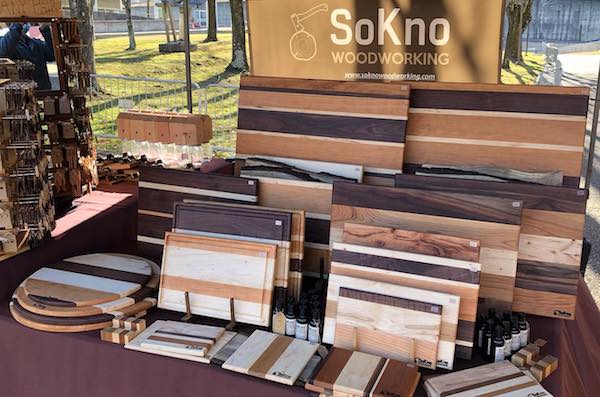 Photo Courtesy of SoKno Woodworking Facebook Page
When: Open Daily at 11:00 am
Where: 11321 Kingston Pike, Farragut
Check out the newest place on the Knoxville food truck/brewery scene.
35 North, located in the heart of Farragut, features the areas best food trucks, local brews, wine and spirits. Featuring two patios, an outdoor fireplace, and a place for gathering, 35 North is your destination.
Here's a link to their website that shows the daily truck schedule.
Here's a link to their trucks menu updated daily!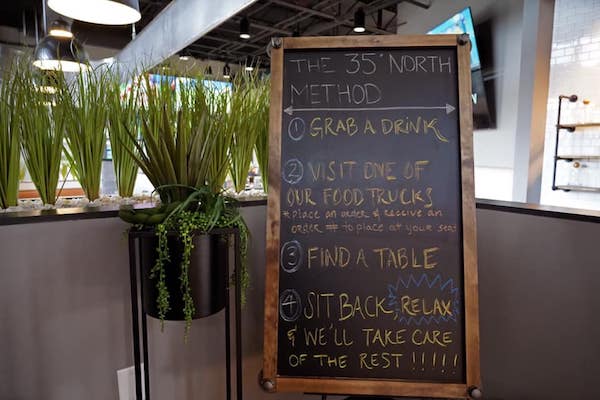 Photo Courtesy of 35 North - Farragut Facebook Page
When: Sunday, January 31st, 1pm
Where: Lenoir Museum / Norris Freeway, Norris
Are you interested in learning more about the artifacts at the Lenoir Museum? Join 'Museum Mike' in an exploration of some of our 5,000 artifacts.
The Lenoir Museum is a "touch" museum and includes a diverse collection of artifacts that depict life in Southern Appalachia from 12,000 years ago to the present day. The early American objects were given to the State of Tennessee by Will G. Lenoir to be kept on permanent public display. He collected for more than 60 years, and his wife, Helen Hudson, joined him in that endeavor until her death in 1960. It was the Lenoirs' dream tosee their collection kept together and displayed for public enjoyment. The Lenoirs strongly desired that rapidly-changing times not wipe out an appreciation of the hard work and ingenuity that used to be critical to everyday life. The couple searched for, bought, and stored away artifacts to preserve an understanding of that life—not just of the artifacts themselves, but also of the people that created them and put them to daily use. Many sellers thought that Mr. Lenoir was "crazy" to pay for items they had discarded in an old barn or shed. Numerous items in this museum would have been lost had they not caught the eye of the Lenoirs.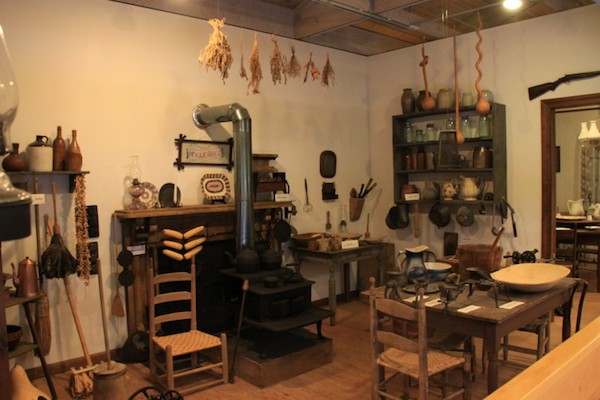 Photo Courtesy of TN State Parks
Listed by: Jenna Otis (678) 995-1752 and Kristie Trentham (865) 386-2512
This cabin style home is the perfect mix of seclusion and convenience, as it is within minutes of Maryville shopping and the Tail of the Dragon. The covered porches (front & back) are ideal for sipping a warm cup of coffee while enjoying the sun's rays over the TN mountains or easing into a rocking chair on a rainy day to enjoy the aroma of summer rain. As you walk in the front door, the Great Room welcomes you with natural sunlight pouring in from the a- frame windows, and drawing you into the cozy warmth of wood. The master & walk-in closet is on the main level along with 1.5 baths, and the utility room. Upstairs provides 2 bed/2 bath and a bonus loft for a home office or kid's play. The walk-out, partially finished basement has a workshop, guest bedroom, & a private bath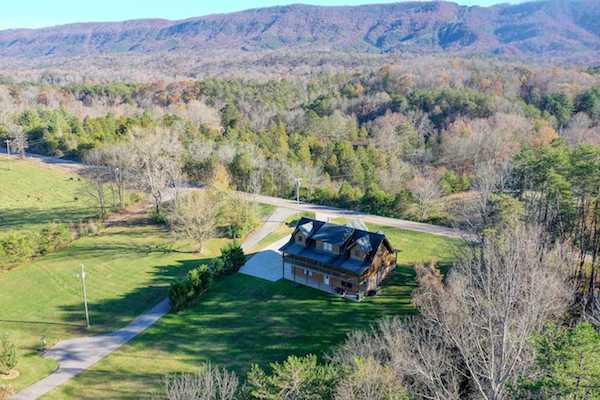 When: Friday at 7pm, Saturday at 1pm and 5pm, Sunday at 3pm
Where: 109 E. Churchwell Ave. Knoxville
Adapted from the famous original story by Hans Christian Andersen, this is the story of Gerda, a little girl who searches for her friend Kay when he is bewitched and imprisoned by the Snow Queen in her ice palace. Gerda's innocence charms all good people and animals she meets on the way. With their help, Gerda travels to the Far North, where she confronts the Snow Queen in her ice palace in a struggle to save Kay's life.
Knoxville Children's Theatre, an education-based 501(c)(3) non-profit, is a local theatre company producing professional plays for children, by children. KCT is committed to providing children opportunities to acquire and hone skills that enhance creative thinking, public speaking, project management, personal responsibility, leadership, and team work. All of these opportunities occur in a creative outlet where imagination thrives, self-esteem develops, and students learn the many life lessons that creative dramatics can teach.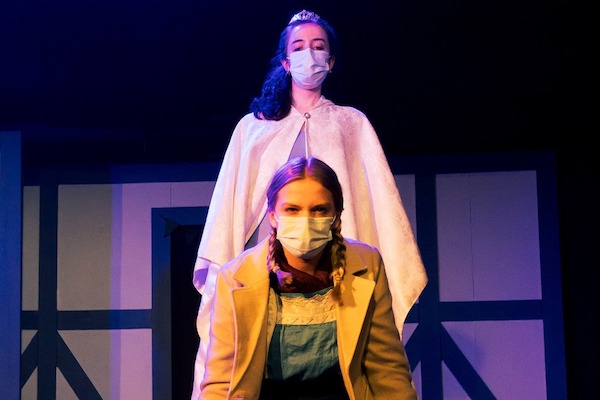 Photo Courtesy of Knoxville Children's Theatre
When: Saturday, January 30th, 6:30pm-9pm
Where: The Mill & Mine / 227 West Depot Ave. Knoxville
Seating starts at 6:30PM
Movie starts at 7:00PM
$5-$8 per person

Pod sizes range from 2-8 people. Each pod offers your group their own space to hang out, safely distanced from others.
For all pods, check-in at the Tako Taco hostess stand to be seated.
Food and beverage from Tako Taco available for purchase, both by walk-up ordering and by QR code without ever having to leave your spot. For everyone's safety, masks are required any time you are not in your pod.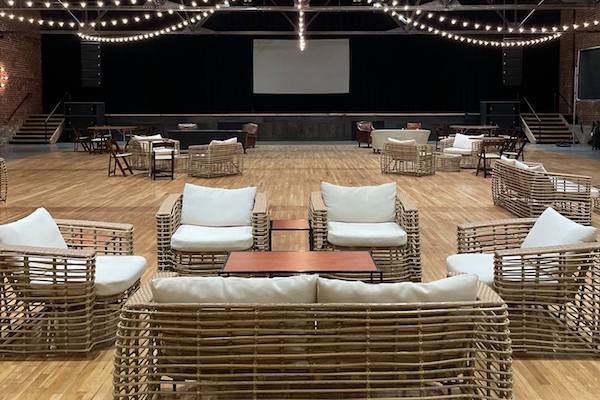 Photo Courtesy of The Mill & Mine Facebook Page