National Donut Day - The Best Donuts in the Knox-Area
Posted by Lainey Jones on Tuesday, May 31, 2022 at 2:29 PM
By Lainey Jones / May 31, 2022
Comment

Highly adaptable and fried to perfection, the donut (or doughnut) makes a delicious treat. Its status in American culture is undeniable—more than a third of consumers eat donuts at least once a month.
According to DawnFoods.com... Almost every culture has some form of fried dough dish, making it difficult to pinpoint the donut's origins. In the United States, the donut's roots date to the 1700s with the Dutch settlers' olykoek (oil cake), the "grandpa of the donut". In the early 19th century, donuts were mentioned in American food chapters of English cookbooks.

However, donuts didn't flourish until World War I, when homesick American servicemen in France were served donuts in trenches by Salvation Army women volunteers—called Donut Lassies—aiming to give them a comforting taste of home. When these men returned home after WWI, they craved more donuts—and the product began to thrive.
In honor of National Donut Day on Friday, June 3rd, we've researched and found some of the best donuts in our area!
6535 Kingston Pk. Knoxville, TN 37919 | (865) 999-0988
418 S. Gay St. Suite 101, Knoxville, TN 37902 | (865) 888-0997
At Status Dough, they believe that high-quality ingredients make for a superior product. If you're going to treat yourself, they think you should do so with a product that was produced with the finest components and created that day to ensure freshness.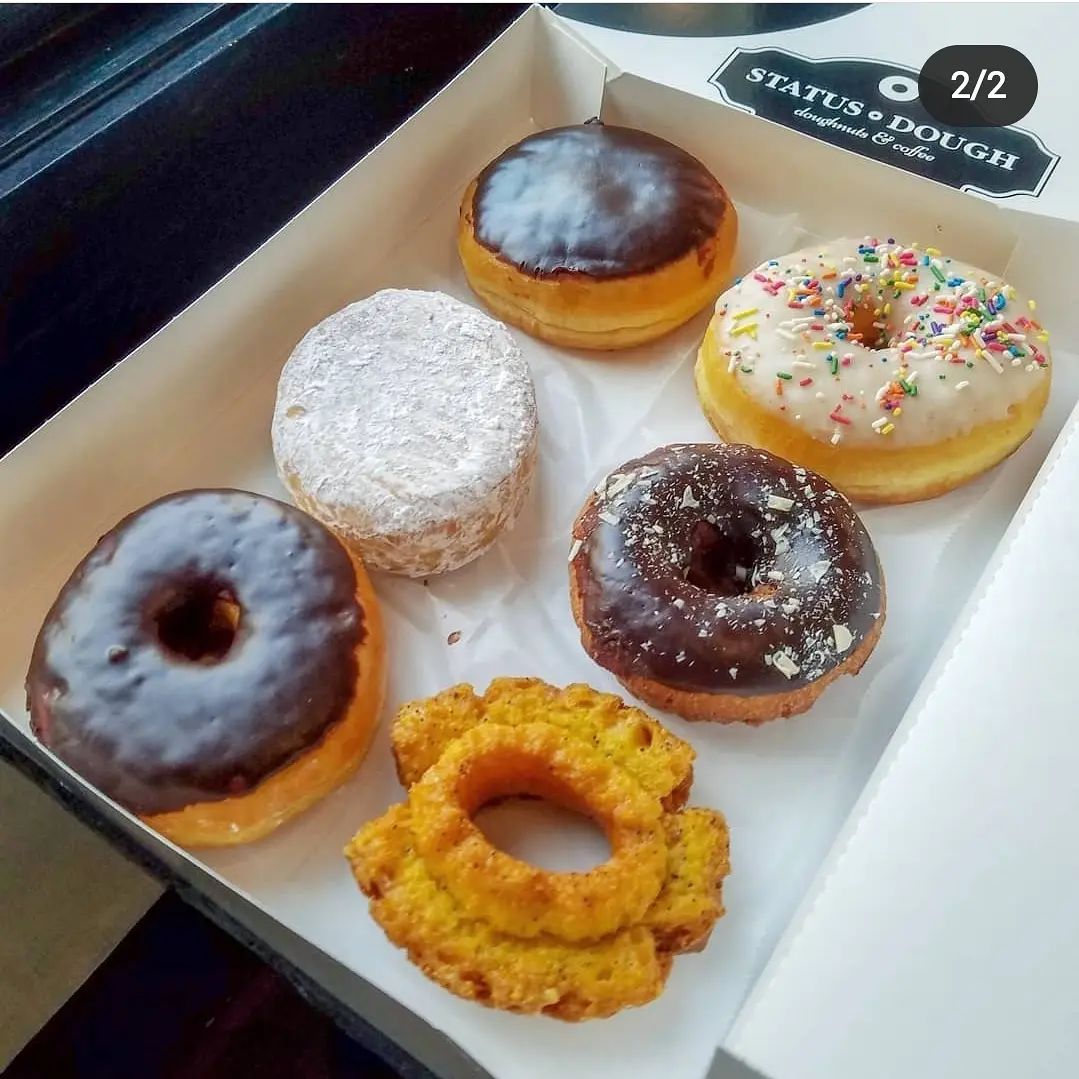 Photo Courtesy of Status Dough Facebook Page
724 North Broadway, Knoxville, TN 37917 | (865) 816-4361
This iconic shop is on Broadway, just north of downtown. They've got a great collection of cake donuts great for the 'gram and your tastebuds too – try one covered in Fruity Pebbles, Oreos, or save yourself the difficulty of deciding and get an assorted dozen. They have Mahalo Coffee and also carry Cruze Farm whole milk, chocolate milk, and coffee milk. (VisitKnoxville.com)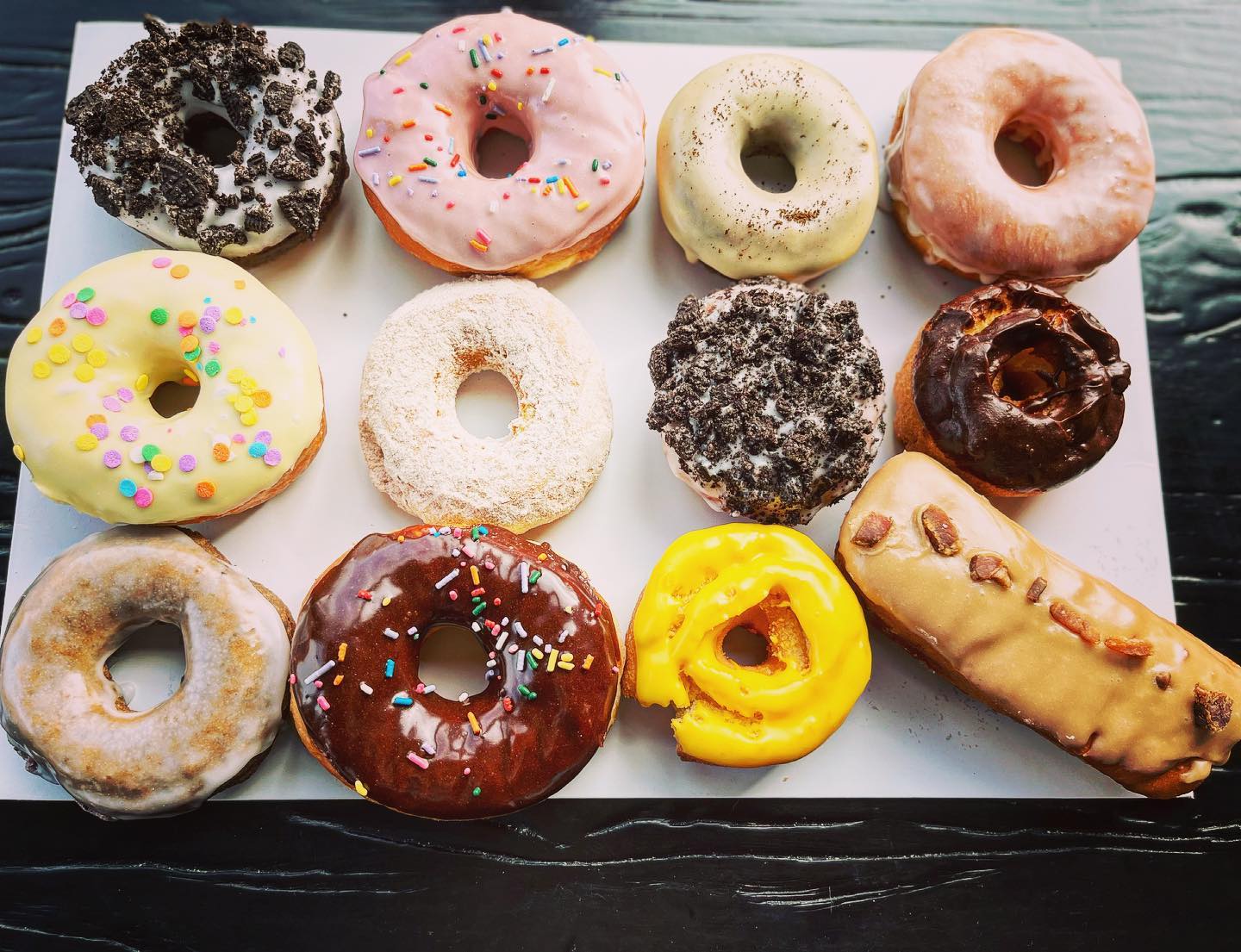 P
hoto Courtesy of The Donut Shop Facebook Page
Doughnut Truck Servicing The Great Knoxville Community
A food truck with a passion for spreading love through baked goods and sweet treats. Operated by a dynamic mother and three daughters, The Sugar Queen is the product of many years of baking, dreaming, and sheer determination to spread joy through the communal love of really good food. Here you'll find doughnuts bigger than you've ever seen'em, better than you've ever tasted, and with enough butter to keep you coming back for more! The truck specializes in serving a variety of fresh, homemade yeast doughnuts and dreamy soft pretzels big enough to satisfy the hungriest of guests.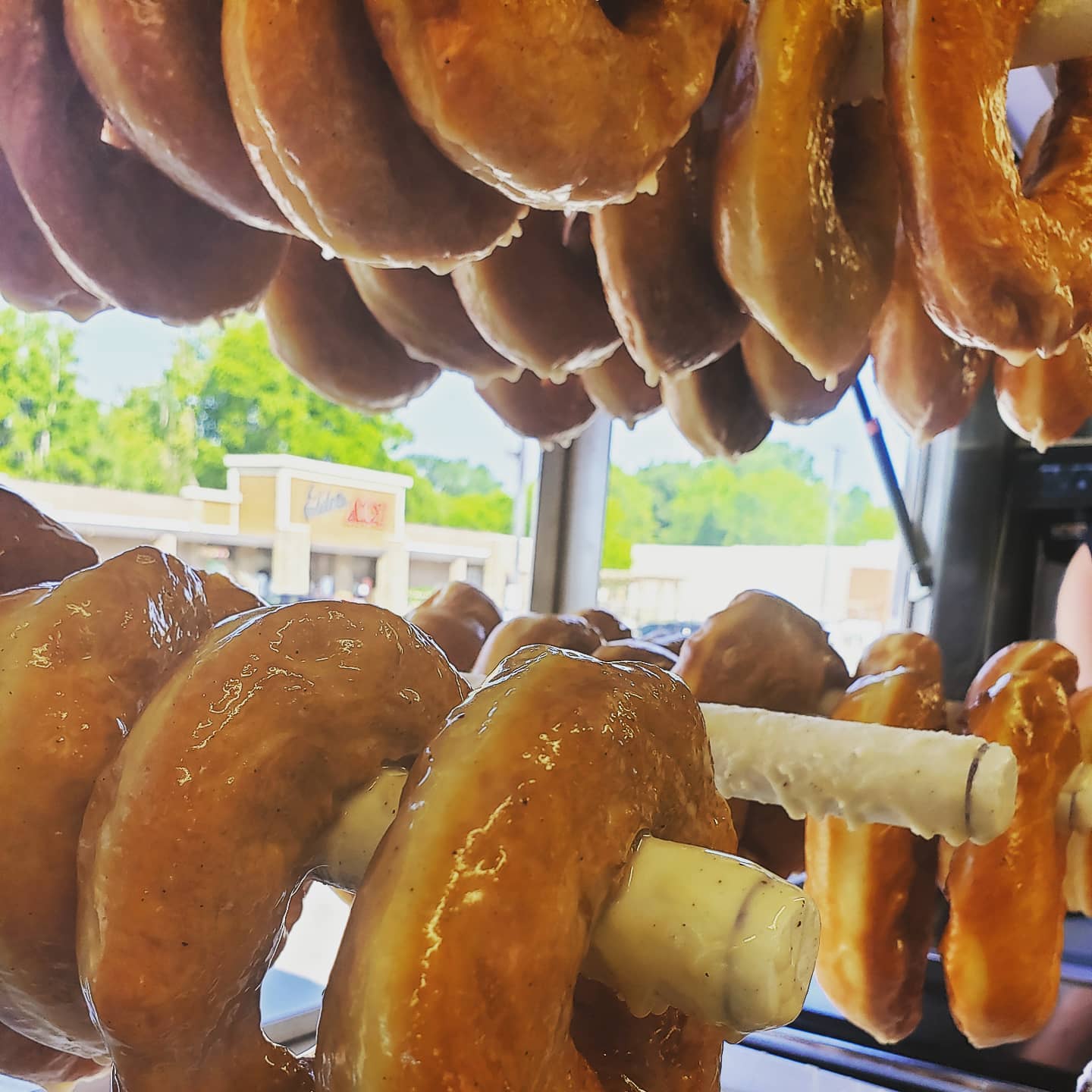 Photo Courtesy of The Sugar Queen Doughnutry Facebook Page
2601 E Broadway Ave. Maryville, TN 37804 | (865) 983-2580
Hand crafted donuts made from scratch daily.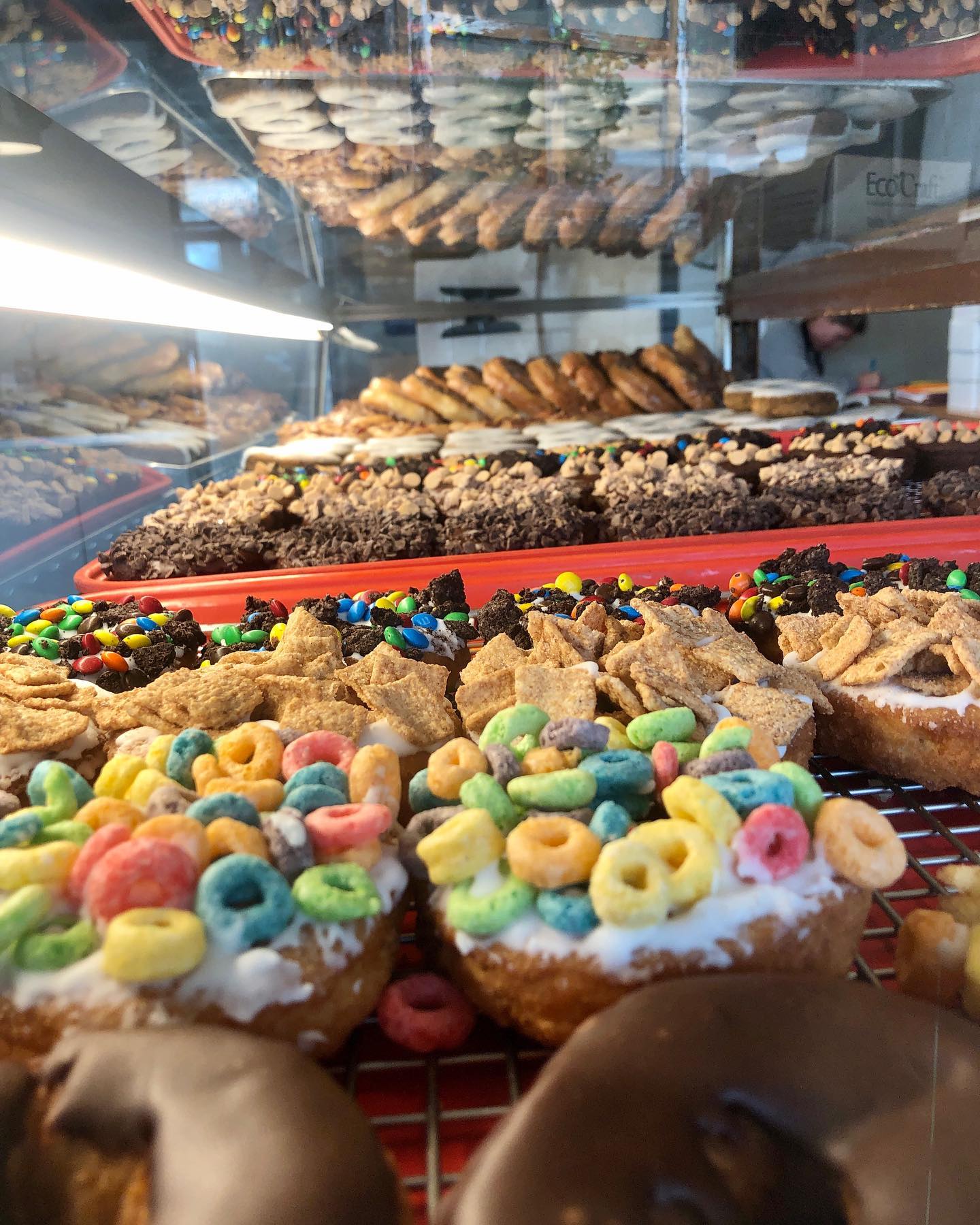 Photo Courtesy of Richy Kreme Facebook Page
507 E Broadway St. Lenoir City, TN 37771 | (865) 816-6058
Serving breakfast: coffee, donuts, crossiants, biscuits, and kolache all day.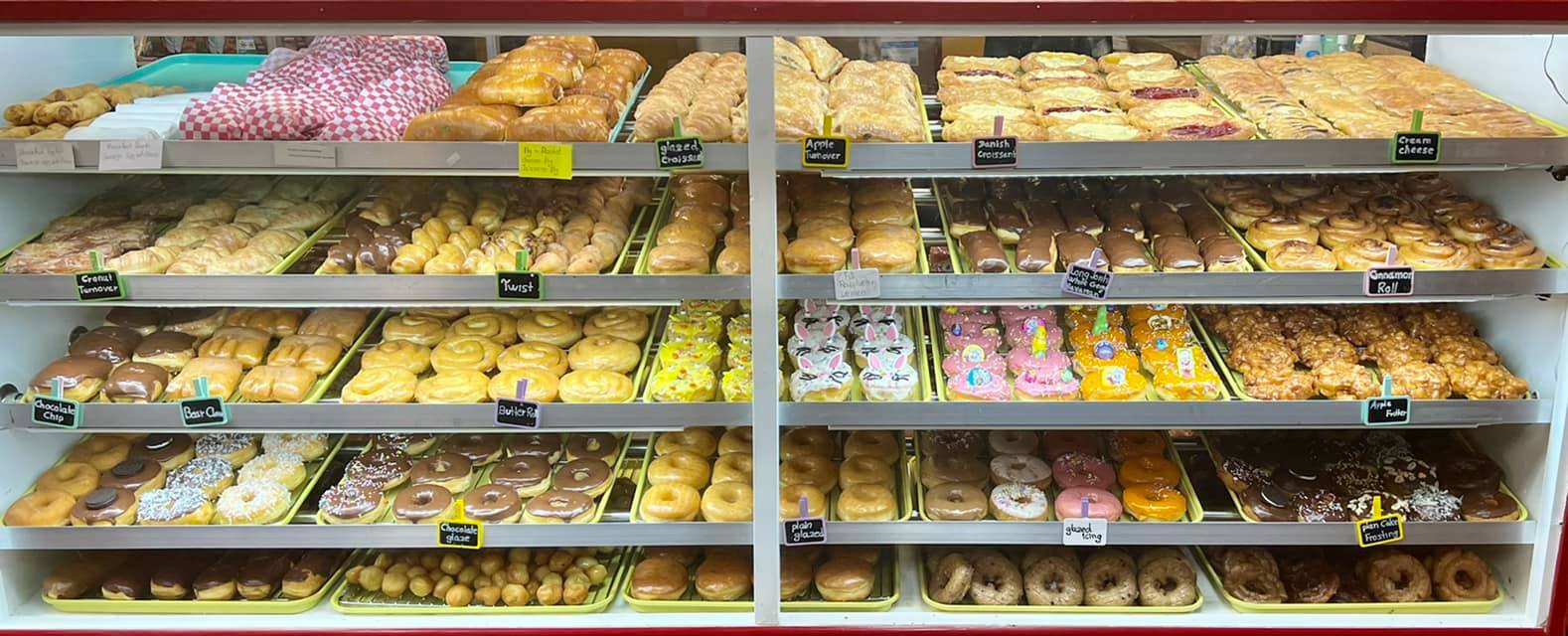 Photo Courtesy of Master Donuts Lenoir City Facebook Page
11665 Parkside Dr. NW, Farragut, TN 37934 | (865) 288-3226
7650 Oak Ridge Hwy. Knoxville, TN 37931 | (865) 253-7443
1902 West Emory Rd. Powell, TN 37849 | (865) 362-5637
You may have noticed a similar theme here…these are all owned by the family and are named after their shop's closest high school mascot: Farragut Admirals, Karns Beavers, and Powell Panthers. Specializing in yeast donuts, you'll see the glazed and sprinkled classics (you won't go back to Krispy Kreme after having these), and they have a variety of filling options too like Bavarian custard, apple, and raspberry jelly. Their signature item is a Beaver Tail", similar to an apple fritter.
Photo Courtesy of Admirals Dough Joe Facebook Page
Do you have a favorite donut spot that we didn't mention? Let us know in the comments!