Thanksgiving 2020 Weekend To Do List
Posted by Eleanor Cippel on Wednesday, November 25, 2020 at 10:00 AM
By Eleanor Cippel / November 25, 2020
Comment
Happy Thanksgiving! This year is undoubtedly different, but our hope is that you are able to celebrate the holiday with a grateful heart!
This year it is more important than ever to shop local. This edition of the Great Life RE Weekend To Do List focuses on local businesses and community.
Check out this edition of the Great Life RE Weekend To Do List! While we try to find activities and events that promote social distancing and a safe environment please always use your own judgment when attending any activity or function.
When: Saturday, November 28th, 10am-3pm
Where: Downtown Maryville / Broadway Ave. Maryville
For the 5th year, Maryville Downtown Association will be celebrating Small Business Saturday on November 28th, 10:00 am to 3:00 pm, by hosting a Holiday Marketplace filled with local business and local/regional makers!!
Downtown Businesses will fill their space with holiday cheer and goodies - so come ready to shop!! This will be a great opportunity to purchase gifts for the holidays, as well as to support our community!
Craft vendor booths will be outside all along Broadway Avenue. We are super-excited about this and very grateful to the City of Maryville for making this happen!
We will practice social distancing, and face masks are required.
For more information, visit Maryville Downtown Association's website:
https://downtownmaryville.com/?tribe_events=holiday-market
*Come see us at the Great Life RE office located at 223 W Broadway Ave. and get some hot cocoa!*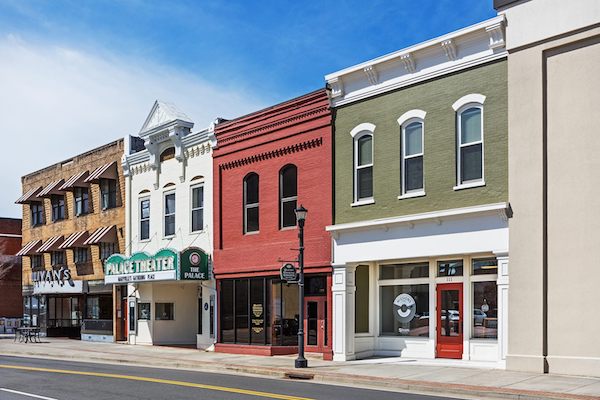 Photo Courtesy of Downtown Maryville Facebook Page
When: Saturday, November 28th, 5pm-8pm
Where: The Cutting Edge Classroom / 817 North Herron Road, Knoxville
By Saturday you may be getting tired of turkey.... how about a great burger and some bourbon? How about some hand crafted sides to go with it? Then this class is definitely for you! You will start by grinding some fresh choice cuts of beef, season it to perfection, and form it into beautiful burgers. The Chef will walk you through the preparation of some delicious sides, fresh baked rolls, and toppings to compliment our burgers. Then off to the grill where you will cook up the burgers to perfection. Best of all you will sit down for an epic burger meal while sipping on a few selections of bourbon!

The Menu:
Fresh Hand Ground Beef Burgers
Homemade Hawaiian Burger Rolls
Assorted Toppings, Caramelized Onions, Mushrooms, Lettuce, Tomatoes, Pickles
Assorted Cheese, Goat Cheese, Blue Cheese, Sharp Cheddar
Onion Rings And Fries
Bourbon Tasting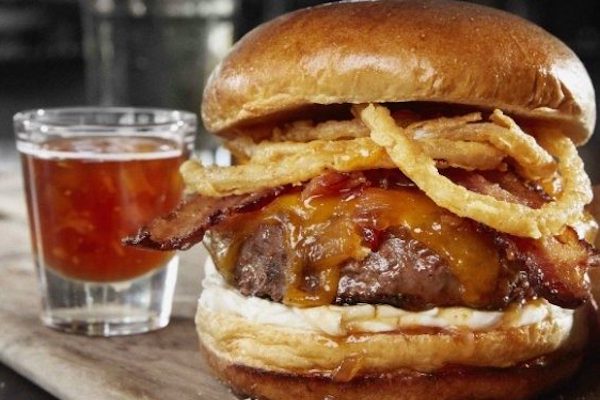 Photo Courtesy of The Cutting Edge Classroom
When: Friday, November 27th, 10am-1pm
Where: Seven Islands State Birding Park / 2809 Kelly Ln. Kodak
Oh my... you ate all the things. Now it's time to get your wobble on!

Come and give thanks for our public lands with Seven Islands' Rangers, as you hike off some of that stuffing and family togetherness.

The hike will cover about 2.5-3 miles of easy terrain. You will meet at 10:00am and finish up around 1:00 pm.

They will be collecting food donations for Connecting Hearts-Office on Aging! These items will be collected:

*Tuna or Chicken in a Pouch
*Granola bars or breakfast bars (prepackaged)
*Boxes of individual fruit cups
*Canned fruits/vegetables/beans (pop top)
*Peanut Butter
*Crackers (Ritz, Wheat Thins, Saltines)
*Macaroni and Cheese (individual serving cups)
*Canned Soups (Reg. or Low Sodium) Individual serving cups or pop top
*Cereal (Whole Grain)
*Instant Oatmeal/Grits/Cream-of-Wheat individual packs
*Vegetable/Juice Boxes or Bottled Juices (non-refrigerated)
*Milk Boxes (individual or powdered, non-refrigerated)
*Boost or Carnation Instant Breakfast (Bottled or powdered)
*Nuts/Trail Mix
*Dried Fruit (Prunes, raisins, etc.)

For more information on this great organization, please check out their website:
http://www.knoxseniors.org/hearts/

This is a free event, but pre-registration is required. Groups will be limited to 15 people. They will be practicing social distancing and require everyone to bring a mask for times that you are unable to distance.

https://tnstateparks.com/parks/event_details/seven-islands/#/?event=2020-gobble-wobble-10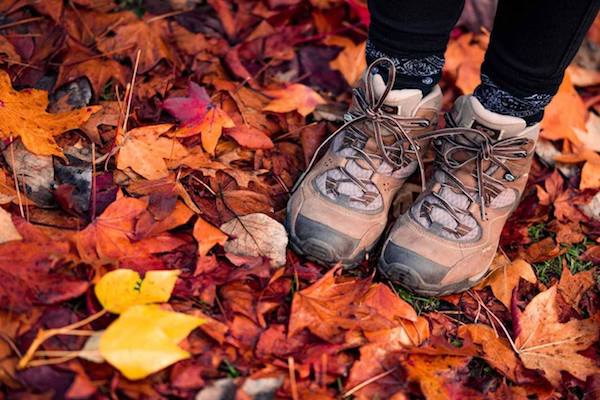 Listed by: Trish Johnson, eXp Realty (865) 207-1761
What a rare find! One owner, one level, all brick, and in Maryville! Bright and spacious living awaits you along with a spacious and open living and dining, enormous eat in kitchen, split bedrooms, new flooring, new paint, newer roof, and new lighting. Conveniently located in Maryville close to shopping and schools and just a quick drive to Knoxville.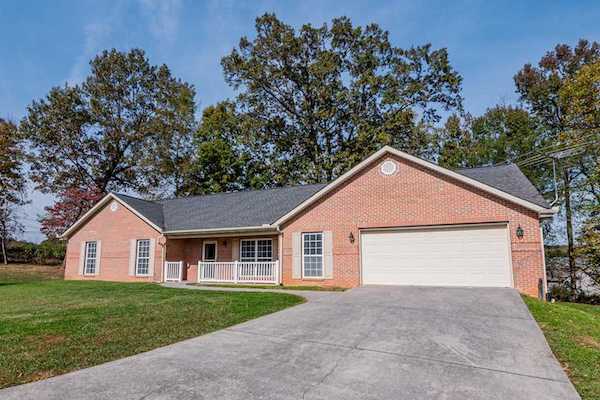 Where: Cherokee Caverns / 8524 Oak Ridge Hwy. Knoxville
Celebrate a little bit of Christmas as you stroll along the Christmas Cave path among the Stalactites and Stalagmites with thousands of twinkling Christmas lights and enchanting Christmas music! Meet Santa, The Grinch, and maybe even Uncle Eddie along the trail. There will be lots of unique shopping and food and fun for the whole family!
To ensure your safety and your wellness during this time we ask you wear a mask and please respect social distancing outside and inside the Cave as you enjoy all the Christmas Spirit as you visit along the cave path.

Tickets $12 each 4years old and up

*Parking is always Free.
*The Crave Food Truck will be joining us for the entire event. Please check out their Facebook Page for their delicious menu from Burgers and fries to funnel cakes! Please Like and Follow them on Facebook.
*The Cave path is stroller and handicap friendly.
*Tickets will be for sale at the Ticket booth at Cherokee Caverns during the Event. Cash is welcome. Credit will be accepted.

*Parking is limited at the cave. Entrance is first come first serve. Parking opens up constantly as people come and go...we will not sell out of tickets and we will do our best to stay until all guests have had a chance to experience Christmas in the Cave.

*Due to Covid19 all Christmas characters could be subject to change or be delayed or postponed on any date. Please check their website daily.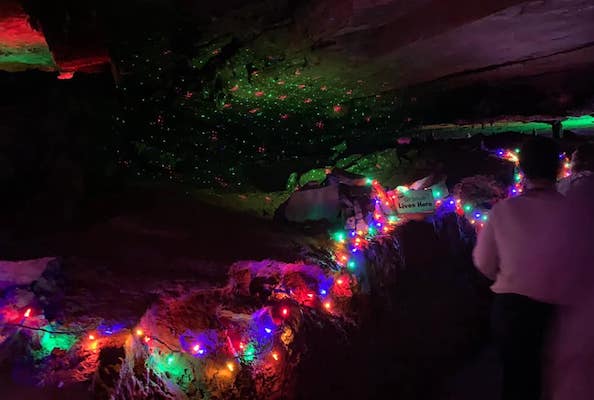 Photo Courtesy of Cherokee Caverns Facebook Page
When: Sunday, November 29th, 11:30am & 2:15pm
Where: BrickYard Bar & Grill / 4928 Homberg Dr. Knoxville
BrickYard is excited to announce "It's A Holly Jolly Drag Brunch" w/ host Hannah VonStevens! Sunday November 29th! First Seating at 11:30AM, second seating at 2:15PM. FREE ENTRY! 55 socially distanced seats per seating available! Please call 865-240-4967 to make reservations.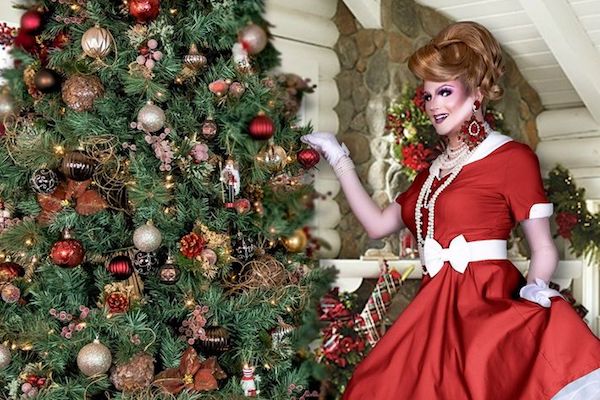 Photo Courtesy of Hannah VonStevens Facebook Page