The Best Burrito in Tennessee
Posted by Lainey Jones on Tuesday, April 5, 2022 at 8:36 PM
By Lainey Jones / April 5, 2022
Comment
Thursday, April 7th, 2022, is National Burrito Day! Who doesn't love a good burrito?
Where can you find the best burritos in America? The answer is highly personal, but Yelp has given us a place to start.
The popular review website identified businesses in every state that serve burritos, then ranked those spots based on the number and quality of reviews between January 2019 and February 2022.
Joliza's Tacos in Long Beach earned the top spot in California, a state with an especially crowded and competitive burrito market.
La Victoria in Dallas ranked as No. 1 in Texas. The restaurant is famous for its "Zack Attack" breakfast burrito that's so big, one reviewer said it was the length of her forearm.
So who has the best burrito in Tennessee????
Victor's Taco Shop is the winner!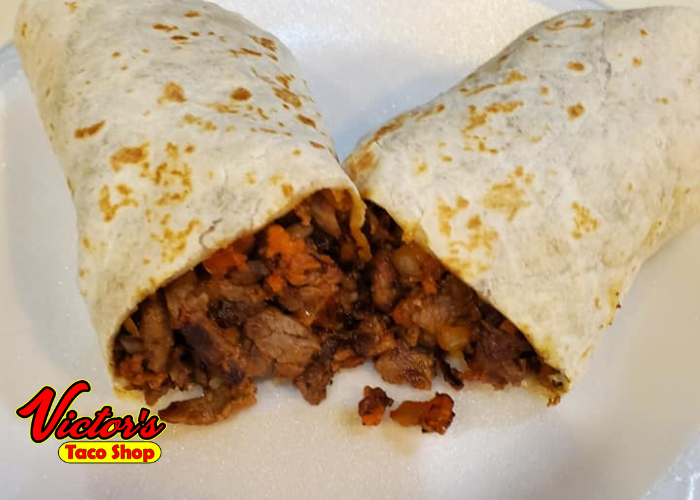 Victor's website reads,
"The journey started back in 2004 in Phoenix AZ. Home two plenty of taco shops that migrated from the West Coast. As for Victor and his family the opportunity to establish a business in Phoenix Arizona Was very minimal at the time, though his family was very familiar with the Mexican food in the (taco shop) business they decided to head towards Nashville and settle, hoping to one day make their dream come true in owning their own business and down the road involve his sons with the family business.
As of now Victor his sons and in-laws, have opened their first locations in Bellevue, Knoxville, Columbia and Cookeville!! Victors family is very excited with the growth and plan to corner in middle Tennessee!"
Victor's now has six locations across Tennessee with two Knoxville locations.
Find them at: 2121 Cumberland Ave. Knoxville, TN 37926 and 10826 Hardin Valley Rd. Knoxville, TN 37932
Visit their website for more information.
If all this buritto talk has you craving Mexican food, here's where Yelp says you can find the best across the United States:
Alaska (Anchorage): Oscar's Taco Grande
Alabama (Hoover): Taqueria Juarez
Arkansas (Little Rock): The Fold: Botanas & Bar
Arizona (Phoenix): Testal
California (Long Beach): Joliza's Tacos
Colorado (Denver): Santos Cafe & Mexican Grill
Connecticut (Stratford): Ay Güey Comida Mexicana
Delaware (Wilmington): El Diablo Burritos
Florida (Panama City Beach): Diego's Burrito Factory
Georgia (Flowery Branch): Big Burritos Mexican Grill
Hawaii (Haleiwa): Surf N Salsa
Iowa (Sioux City): La Juanita Restaurant
Idaho (Coeur d'Alene): El Paisa Mexican Food
Illinois (Chicago): Mixteco Mexican Grill
Indiana (Fishers): Burritos & Beer
Kansas (Overland Park): La Fuente Mexican Street Food
Kentucky (Louisville): New Wave Burritos
Louisiana (New Orleans): Juan's Flying Burrito
Massachusetts (Franklin): Santa Fe Burrito Grill
Maryland (Bethesda): Fish Taco
Maine (Yarmouth): Bruce's Burritos
Michigan (Troy): Oaxaca Mexican Food
Minnesota (Minneapolis): Brito's Burrito
Missouri (Kansas City): Burrito Bros
Mississippi (Horn Lake): West Coast Burrito
Montana (West Glacier): La Casita
North Carolina (Charlotte): Mal Pan
North Dakota (Minot): El Azteca
Nebraska (Omaha): Javi's Tacos
New Hampshire (Nashua): California Burritos
New Jersey (Hackensack): Bro-Ritos
New Mexico (Albuquerque): El Paisa
Nevada (Las Vegas): Raging Tacos
New York (New York): Summer Salt
Ohio (Cincinnati) : Jorge's Taco Food Truck
Oklahoma (Tulsa): Calaca Fresh Mex
Oregon (Portland): Saint Burrito
Pennsylvania (Philadelphia): El Purepecha
Rhode Island (Newport): Tijuana Burrito Grill
South Carolina (Hilton Head Island): Java Burrito Company
South Dakota (Sioux Falls): Tortilleria Hernandez
Tennessee (Knoxville): Victor's Taco Shop
Texas (Dallas): La Victoria
Utah (Green River): Tacos La Pasadita
Virginia (Richmond): Pepe's Mexican Restaurant
Vermont (Burlington): New World Tortilla
Washington (Seattle): Gordito's
Washington, D.C.: The Well Dressed Burrito
Wisconsin (Madison): El Rancho Mexican Grill
West Virginia (Lansing): The Burrito Bar at Breeze Hill
Wyoming (Casper): Pancho's
Information was taken from Yelp and by: Sareen Habeshian, Alix Martichoux, Nexstar Media Wire
Posted:
Updated: