The Value of an Agent When Buying A New Construction Home
Posted by Eleanor Cippel on Wednesday, August 23, 2023 at 8:06:45 PM
By Eleanor Cippel / August 23, 2023
Comment
The Value of an Agent When Buying A New Construction Home
Skilled real estate agents can be a valuable resource when it comes to buying a new construction home. Here's a breakdown of the key reasons why you should use a licensed Realtor® can make all the difference.
Local Area and Market Knowledge: Real estate agents are well-informed about the local area, including emerging communities and upcoming developments. They can provide insights into how the neighborhood might evolve and whether there are any factors that could impact your decision, such as potential construction projects nearby.

Construction Quality and Builder Reputation: Agents have the expertise to evaluate the construction quality of different builders and their reputation in the industry. This knowledge helps you make informed decisions about which builders are known for delivering quality homes and excellent customer satisfaction.

Assistance with Customization and Upgrades: One of the main advantages of purchasing a new construction home is the ability to customize it to your preferences. An agent can guide you through the customization process and offer advice on which upgrades are likely to increase the home's long-term value.

Understanding Builder Contracts and Negotiations: Builder contracts can be intricate and distinct from traditional home purchase agreements. Real estate agents are familiar with these contracts and can help you comprehend the terms and conditions. They also possess negotiation skills that can be advantageous in securing better deals, upgrades, or incentives from the builder.
In summary, a skilled real estate agent can provide a range of benefits when buying a new construction home, including local market knowledge, insight into builder reputation, assistance with customization, and expertise in navigating complex contracts and negotiations. Their guidance can help you make informed decisions and ensure a smoother home buying experience.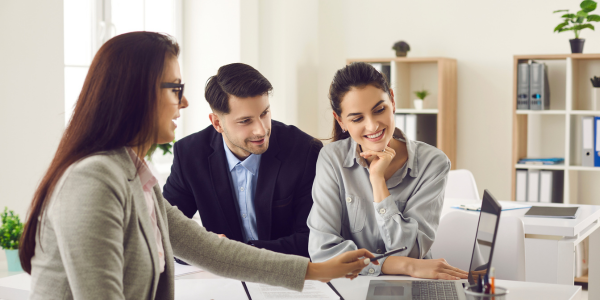 We are here to help you with your new construction home needs! Let's chat!
Lainey Jones

Great Life RE / Real Broker

(865) 356-5003

(844) 591-7325
Eleanor Cippel

Great Life RE / Real Broker

(865) 712-3656

(844) 591-7325