Weekend To Do List, February 14-16, 2020
Posted by Eleanor Cippel on Wednesday, February 12, 2020 at 8:00 AM
By Eleanor Cippel / February 12, 2020
Comment
When: Saturday, February 15th, 10am-11:30am
Where: Founders Park / 405 N Campbell Station Rd, Farragut
Ijams Nature Center is back for another amazing year of programming at Town of Farragut Parks! Join an Ijams Naturalist on the third Saturday of each month as they explore the nature of Farragut Parks together.

Case of the winter blues or post-holiday lulls? Join in on a walkabout in search of wildlife. With the end of winter right around the corner the native animals are quickly getting ready for the spring green-up. Learn how the animals survived winter, and what they are doing now that it is almost over. You will be searching for birds, mammals, insects, reptiles, and whatever else decides to show up!

Meets at Founder's Park in Farragut. Follow Ijams Event Signs from the parking lot to starting location.

The fee for this program is $5 for an individual ticket and $12 for a Family ticket. Family tickets cover up to 2 adults and 4 children under 18 years of age. EVERYONE MUST HAVE A TICKET. Registration ends on Thursday, February 13 at 5 p.m. If you have any questions please contact Jeremy Clothier at [email protected] or call (865) 577-4717 ext. 127.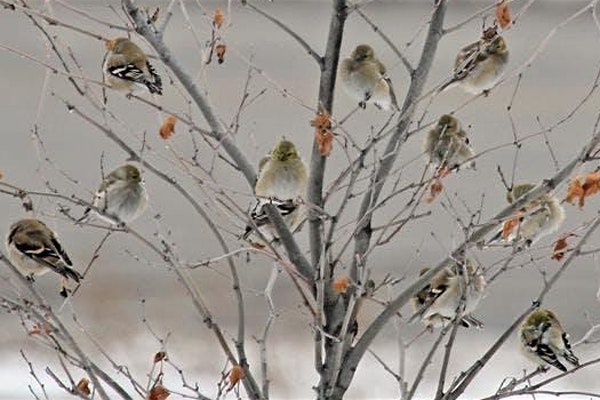 Photo Courtesy of Ijams Nature Center Facebook Page
When: Saturday, February 15th, 11am-1pm
Where: Sushi Academy in TN / 600 Henley St, Knoxville
Have a good time with your loved one at a Valentine Sushi Making Class. Learn the art of sushi by make making rice and rolling up a California Roll and other healthy rolls. Also learn how to decorate a sushi platter, use chopsticks, and more about Japanese food and culture.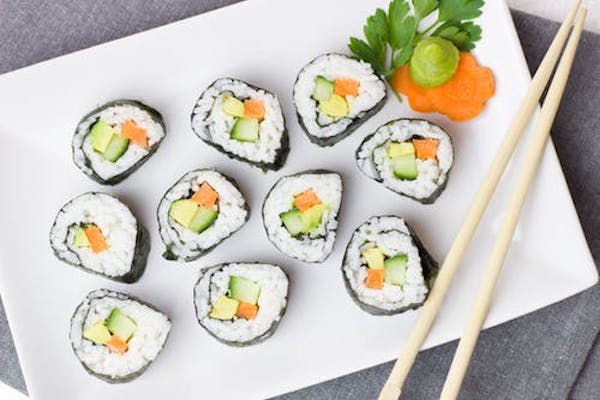 Photo Courtesy of Sushi Academy TN Facebook Page
When: Saturday, February 15th, 1:30pm-5pm
Where: Hobby Lobby / 505 Foothills Plaza, Maryville
Artist Bram Bevins, a Certified Bob Ross Instructor, will host a painting class on Saturday, February 15 from 1:30 to 5 at the Maryville Hobby Lobby Store. Enrollment is open to everyone over the age of 12. No prior painting experience is necessary. We will paint "Crimson Range" and you will leave with a finished painting.
Bevins' class is structured as a one-day workshop in which all students paint along in step by step fashion with the instructor, focusing on one subject and complete a painting in about 4-5 hours. The class will be taught using oils and all necessary supplies are included in the tuition fee of $75 per student. For more information and enrollment, please visit
www.happytreesart.com
or call Bram at 865-233-5500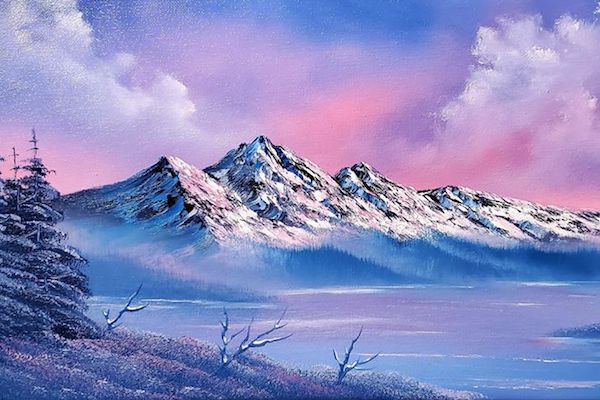 Photo Courtesy of Happy Trees Art by Bram Facebook Page
Listed By: Great Life RE brokered by eXp Realty
Contact: Lainey Jones (865) 356-5003
Beautiful lakefront lot in Sunset Harbor on Douglas Lake. Gentle slope with easy walk to the water. On a cove just off the main channel of Douglas Lake. Gated community offers day slips, boat ramp, picnic area, pavilion and fire pit.
When: Saturday, February 15th, 10am-1pm
Where: Winters Farmer Market / 323 Vermont Ave. Oak Ridge
Grow Oak Ridge is proud to present the Power of Produce (POP) Club, every week at the Winter Farmers' Market, indoors at St Mary's School.

This free educational program exposes children to new fruits and vegetables, as well as nutrition education, in a fun setting.

Kids who take 2 bites of a vegetable get $2 in tokens to spend on fruits and vegetables at the Winter Farmers' Market.

POP Clubs are found at many farmers' markets across the country, but this is the only one in Anderson County, Tennessee. It is made possible by generous support from our sponsors and donations.

For more information about the Winter Farmers Market, visit our FB event page: https://www.facebook.com/events/388158861891334/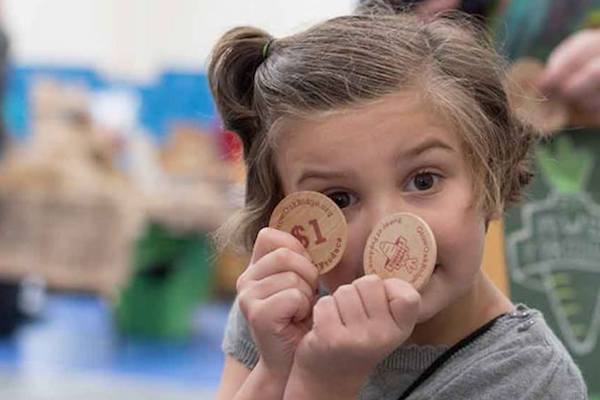 Photo Courtesy of Power of Prodcue Facebook Page
When: Sunday, February 16th, 2:30pm-5pm
Where: Tennessee Theatre / 604 S Gay St. Knoxville
Language: Performed in French with projected English translations

Running Time: 2.5 hours, with 1 intermission

Maestro Salesky's Opera Preview starts 45 minutes prior to each performance.

Buy tickets online or learn more at https://www.knoxvilleopera.com/romeo-juliet/

Students are invited to take photos with the cast on stage immediately following the performances!

In 16th century Verona, passionate, star-crossed lovers are doomed by their feuding families and conspiring circumstances. This unique presentation of the opera includes dramatic readings from Shakespeare'sRomeo and Juliet in English throughout the performance. Yulan Piao and Mackenzie Whitney star as the ill-fated paramours. Charles Gounod's sensuous, thrilling opera is the perfect accompaniment to a romantic Valentine's weekend!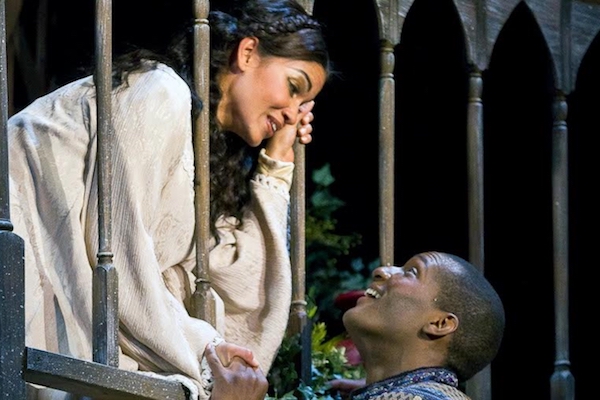 Photo Courtesy of tennesseetheatre.com
Have a great weekend! Let us know if you give something on our list a try!