Weekend To Do List, January 25-27, 2019
Posted by Lainey Jones on Wednesday, January 23, 2019 at 10:00 AM
By Lainey Jones / January 23, 2019
Comment
When: Saturday, January 26th, 5pm-8pm
Where: K9 Center of East Tennessee / 11225 Threadstone Ln., Knoxville
Create a memory! Paint your own picture of your own pet. Submit a picture of your pet to Teresa ([email protected]) and she'll put it on a canvas for you to fill in! Simple! Cost is $40 limit of 30 people. All supplies included! 16"x20" canvas, acrylic paint, easel, apron, brushes.
Bring your own beverage (any type including alcohol), snacks and friends!

Led by a talented local artist who provides simple step-by-step instructions. By the end of the evening, you'll have created a one-of-a-kind masterpiece and a new found talent that you'll want to explore again and again.

*Pictures need to be to Teresa at least 3 days prior to event. Best image is one that fills the picture with little background. RESERVATIONS and payment thru UTPAINTINGPARTIES.COM (http://www.utpaintingparties.com/calendar.html)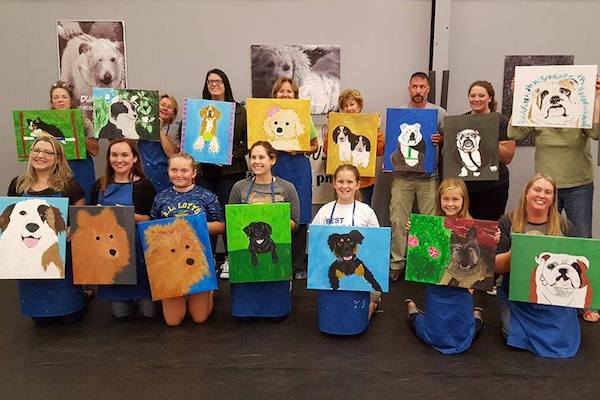 Photo Courtesy of K9 Center of East Tennesssee Facebook Page
When: Sunday, January 27th, 5pm-6pm
Where: Hexagon Brewing Co. / 1002 Dutch Valley Drive, Suite 101, Knoxville
Join Hexagon Beer and Rebel Kitchen in the taproom for an hour of beer, cheese and meat tasting. Franchesca from Rebel Kitchen will be sharing her knowledge of artisan cheese and charcuterie while Stephen, Brewmaster, will pair various Hexagon beers. Seating is limited, so get your tickets soon!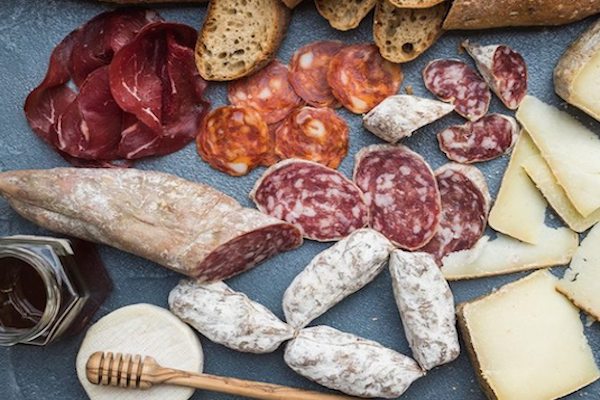 Photo Courtesy of the Hexagon Brewing Facebook Page
When: Sunday, January 27th, 2pm-4:30pm
Where: UT Gardens Knoxville / 2518 Jacob Dr., Knoxville
The Orchid Family is one of the largest groups of flowering plants in the world. With over 28,000 species, the wondrous variety of shapes, colors and scents is astounding. This workshop will introduce some of the most popular genre of orchids and explore the growth requirements of these beauties so that you can successfully grow them at home. By gaining a deeper understanding of their natural habitat, you will be well equipped to coax their charming blooms for years to come. Fee includes one tropical orchid plant. Plant may not be in bloom at the time of the class.
Cost: $35/ Garden members, $45/ nonmembers Pre-registration required: https://secure.touchnet.com/C21610_ustores/web/product_detail.jsp?PRODUCTID=1554&SINGLESTORE=true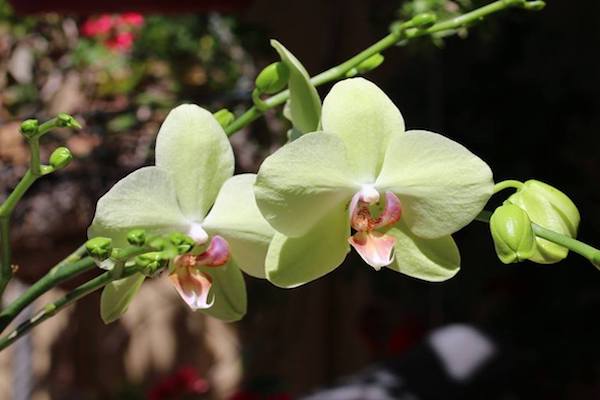 Photo Courtesy of UT Gardens Knoxville Facebook Page
Listed By: Great Life RE
Contact: Lainey Jones (865) 356-5003 or Eleanor Cippel (865) 712-3656
Beautiful lakefront lot in Conkinnon Pointe with private boat dock on Fort Loudon Lake. Envision yourself walking to your private boat dock in your back yard to take the boat out for the day. Convenient to West Knoxville shopping and dining. This great neighborhood also offers a community boat ramp, day dock, additional boat slips and gazebo.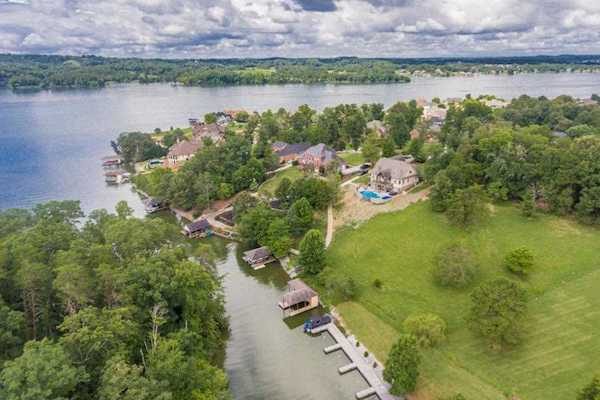 When: Saturday, January 26th, 11am-12pm
Where: Cedar Bluff Library / 9045 Cross Park Dr., Knoxville
A free series highlighting storytelling and children's music, perfect for patrons who can't attend the Library's weekday storytimes.

Kindermusik is an early childhood music and movement program based on the beliefs that every child is musical; every parent is the child's most important teacher; the home is the most important place for learning to take root and grow; and that based on research, music nurtures a child's cognitive, emotional, social, language and physical development. Ages Birth to Five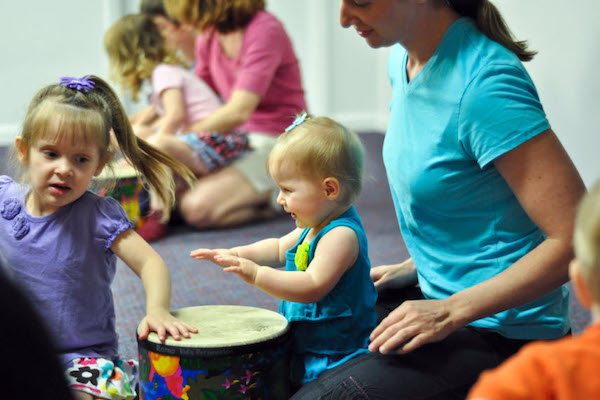 Photo Courtesy of kindermusik.com
When: Saturday, January 26th, 12pm-11:45pm
Where: Birdhouse Knoxville / 800 N 4th Ave., Knoxville
Come join Civil Strife and 6 other local East Tennessee bands playing all day at Birdhouse Knoxville to raise money for Project Heart, a charity foundation that supports families battling with Child Heart Disease.

They will be taking a minimum of $5 in donations at the door as well as selling merchandise and holding raffle prizes to raise money. Guests are allowed to bring their own drinks and they will be checking ID's at the door.

Thank you to Covalence, Nightfly, James Lane Music, Juggernaut Stomp, The Fidget Sinners, & The Hoones for choosing to play this event! This should be a great show!
Photo Courtesy of Civil Strife's Facebook Page
Have a great weekend! Let us know if you give something on our list a try!