Weekend To Do List, October 12-14, 2018
Posted by Eleanor Cippel on Wednesday, October 10, 2018 at 10:00 AM
By Eleanor Cippel / October 10, 2018
Comment
Many kids are on Fall Break this week and that means there will be some great events going on to keep the littles entertained all week and weekend. No Fall Break for you? That's ok we have some great weekend events that can be enjoyed by everyone of every age.
When: Friday, October 12th, 5pm-9pm and Saturday, October 13th ,9am-5pm
Where: Downtown Clinton Antique District / Market St. Clinton
The Anderson County Chamber of Commerce is pleased to host the 18th annual Clinch River Fall Antiques Festival in Historic Downtown Clinton. Friday kicks off with a live remote with MERLE FM then live performance by "The Real McCoys." New this year, Beer Garden in the food court! Saturday, the RAIN OR SHINE event, will be bigger than ever with over 80 antique vendors , craftsman, artisans along with a food court, Beer Garden, Free Shuttle to and from the parking area & live entertainment for all!
FREE ADMISSION - FREE PARKING - RAIN or SHINE EVENT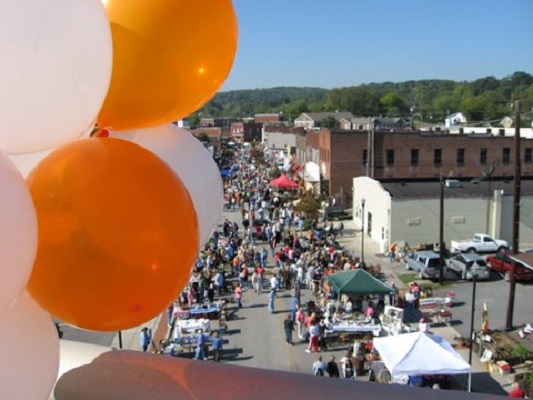 Photo Courtesy of clinchriverfallfestival.com
When: Saturday, October 13th, 11am-5pm
Where: World's Fair Park, Knoxville
No entrance fee required! This is your chance to taste some of the most popular and tastiest foods from different countries around the world. Food and drink tickets will be sold for $1 each. Food prices will vary. The bazaar will give you the feel of shopping in the market place and will have authentic products to purchase. A $5 armband allows your child to explore the kid's corner which includes inflatables, balloons and crafts. And they get a passport keepsake to collect stamps from various country booths. The entertainment schedule will have you singing and dancing on the lawn.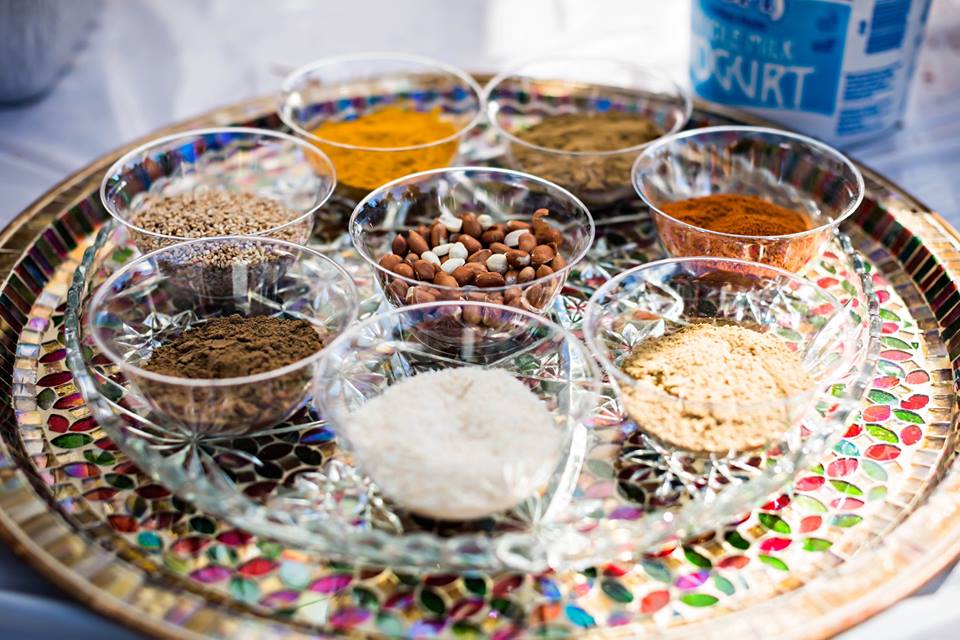 Photo Courtesy of International Food Festival Facebook Page
When: Saturday, October 13th, 1:30pm-2:30pm
Where: Stanley's Greenhouse / 3029 Davenport Rd. Knoxville
Carve your pumpkin this year during the Stanley's Greenhouse farm family festival with their lead artist, Juniper Teffeteller! They will have pumpkins and gourds on hand for purchase, along with the supplies you will need to cut them. If you have your own favorite cutting implements, of course you may bring them along! If you have questions about this workshop, just give them a call at 865-573-9591.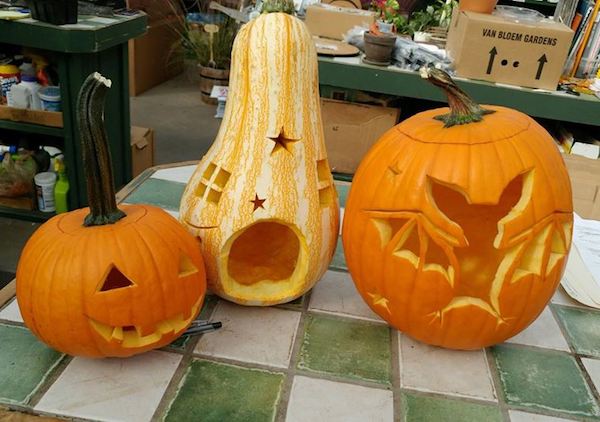 Photo Courtesy of Stanley's Greenhouse Facebook Page
Buy: Farragut Beauty with Only One Owner

Listed by: Great Life RE
Contact: Great Life RE Agent Josh Moore (865) 440-1090
Beautiful Farragut home that has had only one owner. This well maintained home exudes pride in ownership from the moment you pull in the drive. 4bd/3.5ba with a huge master, huge laundry room, and so much more. There are so many great things about this home that you need to see it for yourself.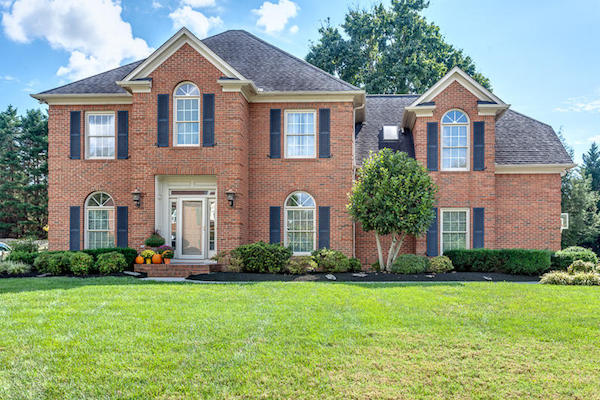 When: Saturday, October 13th, 6pm
Where: Parkway Drive-in, 2909 E Lamar Alexander Pkwy, Maryville
Come join Family Promise of Blount County for their first annual Spooktacular Family Night at the Parkway Drive-In....the fun begins at 6:00 PM with games, bounce houses, trunk-or-treat, and concessions! Movies will begin at dark....Casper and The Goonies. $20 per car....come join the fun! Proceeds will benefit the programs of Family Promise of Blount County.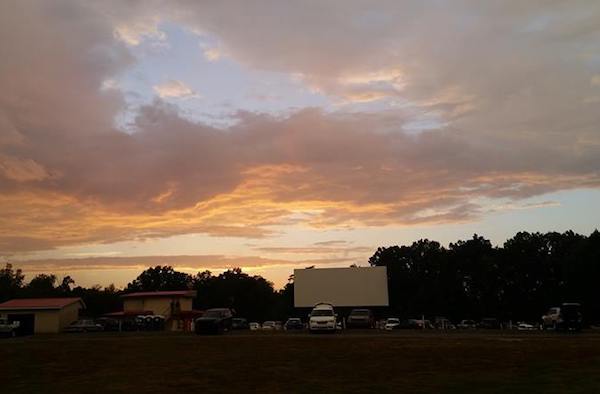 Photo Courtesy of Parkway Drive-In Facebook Page
When: Friday, October 12th, 7:30pm, Saturday, October 13th, 7:30pm, Sunday, October 14th, 2:00pm
Where: Flying Anvil Theatre / 1300 Rocky Hill Rd. Knoxville
Somewhere in the suburbs, Isaac has returned from the wars to help take care of his ailing father, only to discover a household in revolt. The insurgent: his Mom. Liberated from an oppressive marriage, with Isaac's newly out transgender sibling as her ally, Mom's on a crusade to dismantle the patriarchy. But in Taylor Mac's outrageously funny and stunning comedy, annihilating the past doesn't always free you from it. The playwright was recently awarded a MacArthur Genius Grant . . . after seeing this play, you'll know why.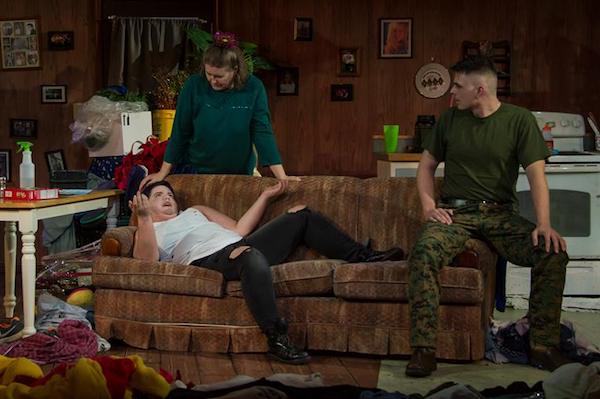 Photo Courtesy of Flying Anvil Theatre Facebook Page
When: Friday, October 12th, 7pm-10pm
Where: Cherokee Caverns / 8524 Oak Ridge Hwy, Knoxville
The Haunted Cave returns to Historic Cherokee Caverns with "Wraith"! A dark...creepy...unique...underground haunted attraction. Wraiths are evil creatures that seek to steal the souls of others. With a single touch, the wraith is able to drain the life out of a person and steal their soul. Your invited to investigate Cherokee Caverns for yourself using new wraith hunting technology. Open limited nights. Tickets are $15.00 in advance or at the gate. Not recommended for children under 10. Advance tickets on sale now.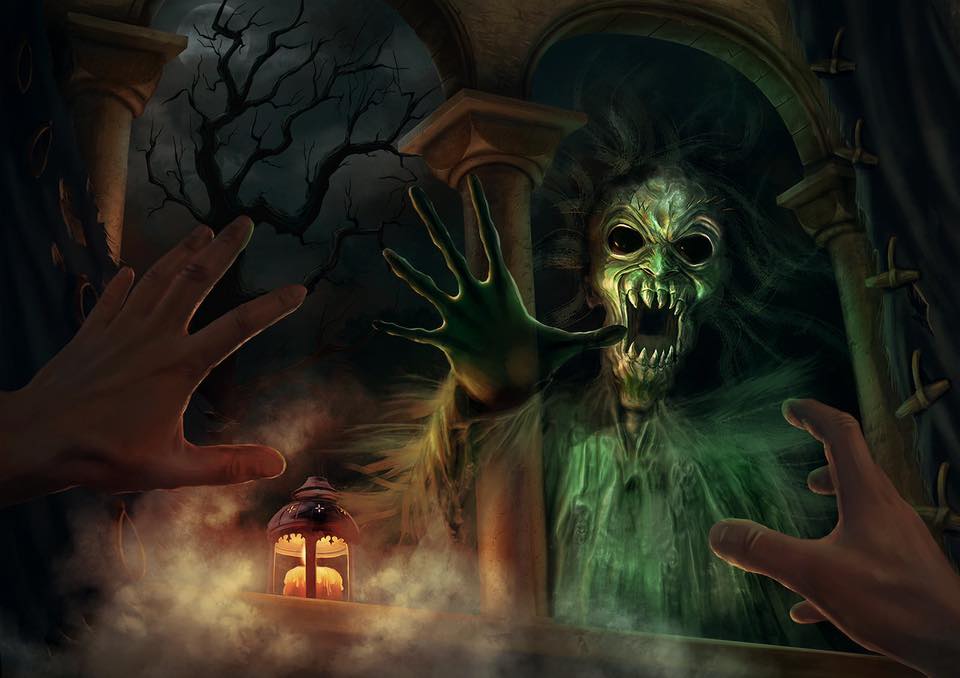 Photo Courtesy of Creepycon Facebook Page and Markus Stadlober
Have a great weekend! Let us know if you give something on our list a try!