Weekend To Do List - October 16-18, 2020
Posted by Eleanor Cippel on Wednesday, October 14, 2020 at 10:00 AM
By Eleanor Cippel / October 14, 2020
Comment
Fall is in the air and October is on the calendar! We are still being cautious and hoping and praying that COVID goes away SOON! Our goal is to provide you with safe, but also fun things to do during this time. How great is it that we get to live in a place with so many wonderful things to do and see!?!
Check out this edition of the Great Life RE Weekend To Do List! While we try to find activities and events that promote social distancing and a safe environment please always use your own judgment when attending any activity or function.
When: Saturday, October 17th, 9am-12pm
Where: Seven Islands State Birding Park / 2809 Kelly Ln. Kodak
Join Ranger Stephanie on a 3-3.5 mile hike through the park to explore the beautiful fall colors. You'll learn how to identify some of the trees and shrubs in the park, especially as they lose their leaves during the fall and winter months. Some fun facts and natural history of the trees and plants will be shared as we hike the trails and enjoy the fall landscape. If there are any wildflowers still blooming in the park, they will be pointed out and discussed as well.
Please plan on arriving at the Bluebird Barn by the main entrance of the park on Kelly Ln by 9:00am. Participants should wear good walking shoes/boots and bring plenty of water and snacks if desired. Everyone is required to bring a mask which will be worn at times when you can't social distance.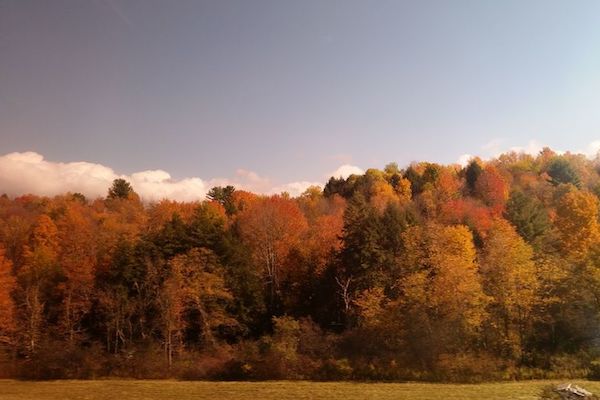 Photo Courtesy of Seven Islands State Birding Park Facebook Page
When: Sunday, October 18th, 1pm-3pm
Where: Marble Springs State Historic Site / 1220 W Govenor John Sevier Hwy, Knoxville
Join Marble Springs State Historic Site in their historic tavern on October 18th, 2020 from 1-3pm to learn a simple yet delicious pie recipe suitable for an open fire! Their volunteer Fran will walk through step by step on preparing the dough, filling, and how to cook the pie to perfection. This workshop is suitable for all skill levels and recommended for participants aged 12+. Space is limited so RSVP to save your spot!
Tickets are: $20 for Nonmembers / $15 for Members
Those attending will need to bring the following items:
Filling (i.e. apples, berries, etc)
Rolling pin
2 knives
Measuring cups and spoons
Medium Bowl
Marble Springs State Historic Site is funded under an agreement with the Tennessee Department of Environment and Conservation, Tennessee Historical Commission.
Funding has been provided by Humanities Tennessee and the National Endowment for the Humanities (NEH) as part of the Coronavirus Aid, Relief and Economic Security (CARES) Act economic stabilization plan of 2020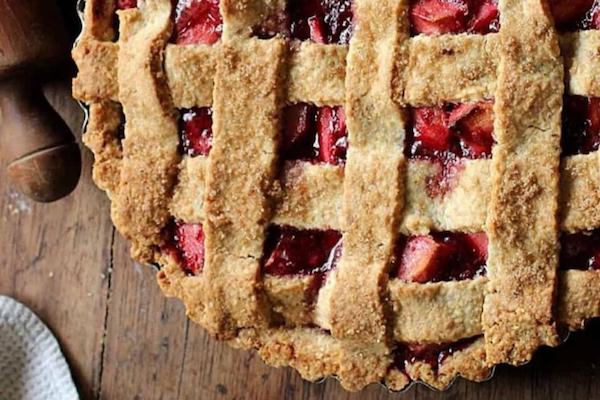 When: Sunday, October 18th, 3pm-6pm
Where: 3615 Kingston Pike SW, Knoxville
Chef Mark Anthony is originally from Las Vegas where he was a chef cooking for hundreds of guests simultaneously. The last event, he cooked for 270 people. This time of course will be less, but you must register to attend. It's free, but donations will be accepted."
Simply Incredible Cooking with Chef Mark Anthony
Simply Incredible Cooking (100% Plant Based)
The Secrets to Boosting the Immune System, preparing for the next virus and other illnesses, plus these great topics: Weight Loss (Chef Mark lost 60 pounds) Lower Your Cholesterol and increase your energy.
Don't miss this one day only event. Cooking at it's "Funnest"
https://youtu.be/Hngta_mF7FI
For more information visit:
http://healthytastecooking.com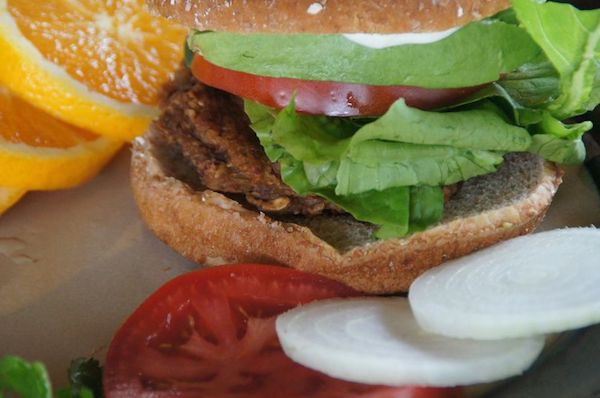 Photo Courtesy of Healthy Taste Knoxville Facebook Page
Listed by: Lara Gresham, eXp Realty (865) 850-9332
A park like setting and a fisherman's paradise at your private estate on the Little River! Walking into the home you are immediately greeted by soaring ceilings 17ft. in height in this open concept log home. Vaulted ceiling windows and two 6-foot double glass doors in the great room open up to the full-length deck overlooking the river. A huge rounded panel of floor to ceiling glass invites you into the dining room and lets you enjoy river views and the wooded privacy of your 1.5 acres. You've got to see all the pics to appreciate this lovely home.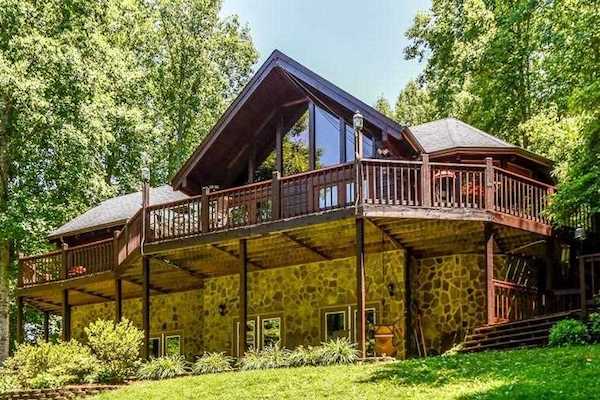 When: Saturday, October 17th, 10am-5pm
Where: Fountain City Library / 5300 Stanton Rd. Knoxville
Story lovers, as Halloween approaches, why not create a story-inspired pumpkin—a favorite hero or villain, a thrilling scene—and enter our Plotting Pumpkins Contest?

Categories:
Elementary School
Middle School
High School
Adult

Prizes:
The winner of each category will receive a $20 gift card to Barnes & Noble! Winners will be announced and contacted on Monday, November 2.

Guidelines:
- Bring your pumpkin to the Fountain City Branch Library on Saturday, October 17 (between 10 a.m. and 5:00 p.m.) and fill out an entry form. Don't forget to wear a mask and observe social distancing guidelines while inside the Library!

- Each contestant may enter only one pumpkin. (Groups may collaborate on a pumpkin if they'd like, but each group may only enter one pumpkin.)

- Pumpkins should be inspired by a story (book, movie, show, video game, etc.). Use your imagination!

- No carved pumpkins will be accepted.

- Pumpkins may be painted, stickered, dressed, etc., but please do not puncture them. All decorations must be appropriate for all ages. If a pumpkin begins to deteriorate before the end of the contest or display period, library staff may discard it at their discretion.

Questions? Contact Fountain City Branch Library at (865) 689-2681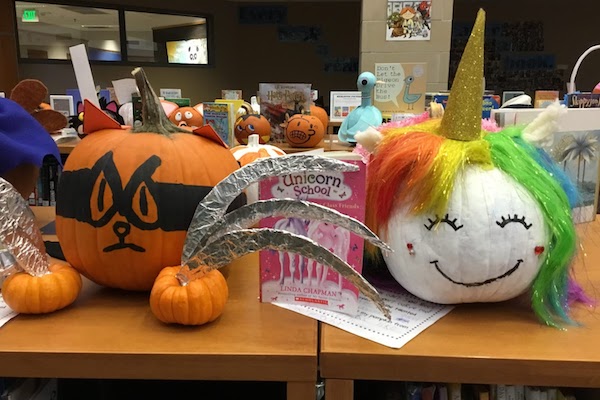 When: Friday, October 16th at 7:30pm-9pm
Where: Chilhowee Park & Expo Center / 3301 E Magnolia Ave. Knoxville
The City of Knoxville, the Knox County Public Library and Knoxville TVA Employees Credit Union are pleased to bring you Drive-In at the Midway on Friday, October 16.

Join in for the high jinx and hilarity of Ferris Beuller's Day Off. Gates will open at 5:00 PM, and the movie will begin at 7:30 PM. Arrive early, as no vehicles will be allowed entrance after the movie begins.

To attend the movie, you must register in advance at: https://kcpl.wufoo.com/forms/ferris-beuller-1016-drivein-at-the-midway/

Bring your email confirmation to gain entry to the site and an FM radio to hear the movie. You may bring in as many guests as the vehicle is rated for (number of seat belts).
Have a great weekend! Let us know if you give something on our list a try!