Weekend To Do List - October 23-25, 2020
Posted by Lainey Jones on Wednesday, October 21, 2020 at 10:00 AM
By Lainey Jones / October 21, 2020
Comment
It's almost Halloween and we are in for a wonderful weekend! We are still being cautious and hoping and praying that COVID goes away SOON! Our goal is to provide you with safe, but also fun things to do during this time. How great is it that we get to live in a place with so many wonderful things to do and see!?!
Check out this edition of the Great Life RE Weekend To Do List! While we try to find activities and events that promote social distancing and a safe environment please always use your own judgment when attending any activity or function.
When: Sunday, October 25th, 12pm-5pm
Where: Orange Hat Brewing / 10246 Hardin Valley Rd. Knoxville
Sick of spending an overpriced afternoon at the pumpkin patch?!
Now you don't have to! A family friendly pumpkin patch boasting all things fall!
Bring yourself and/or your little ones to the brewery for an afternoon of fall flavors!

NO TRICKS, JUST TREATS!
$10 gets you a beer and pumpkin
Adult & youth fall crafts available for purchase
Little Red Lunch Box 12-8PM
NFL games broadcast live
Cornhole fall fun

FALL FLAVORS ON TAP:
Stingy Jack Pumpkin Dubbel
Apple-achian Harvest Ale
Chai Lager

FOR THE LITTLE MONSTERS:
Costumes highly encouraged!
Pick your own pumpkin
Candy & treats
Complimentary kid-friendly drinks
Photo Booth
Fall kids coloring contest - (Giant Pumpkin prize for top 2 winners)

Pumpkins brought to you by Deep Well Farms
*All pumpkins are mid size - Made for decoration or painting. Not ideal for carving.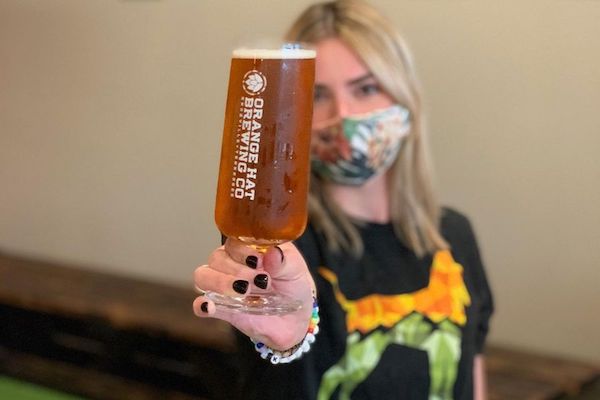 Photo Courtesy of Orange Hat Brewing Facebook Page
When: Saturday, October 24th, 11am
Where: Stormer's Hardware / 8618 Asheville Hwy. Knoxville
Allyson's Chimney Cakes brings their delicious sweet and savory treats to Stormer's Hardware and Data Tech11.
Chimney cakes are a traditional Hungarian Street Food known as Kürtőskalács or Trdelnik in the Czech republic . Dough is rolled onto a round cylinder that makes them hollow inside. After being grilled they come off the roller and steam flows from the top with the look of a smoking chimney.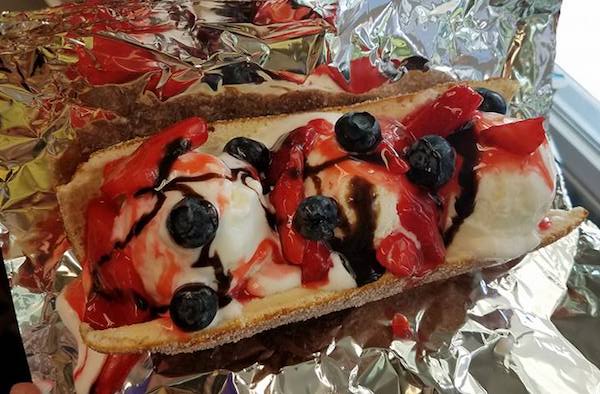 Photo Courtesy of Allyson's Chimney Cakes Facebook Page
When: Saturday, October 24th, 3:30pm-5:30pm
Where: Studio 212 Arts / 934 E Broadway Ave. Maryville
Students will learn the art and techniques of sgraffitto in order to create a beautiful fall inspired platter to set their table for the upcoming holiday season. Students will receive 1 leather hard platter and a stencil choice of 1 of the 2 pictured images.

$40.00 and all materials are provided. Reservations are required.

Platters will be fired and ready for pickup in 7-10 business days from the class date.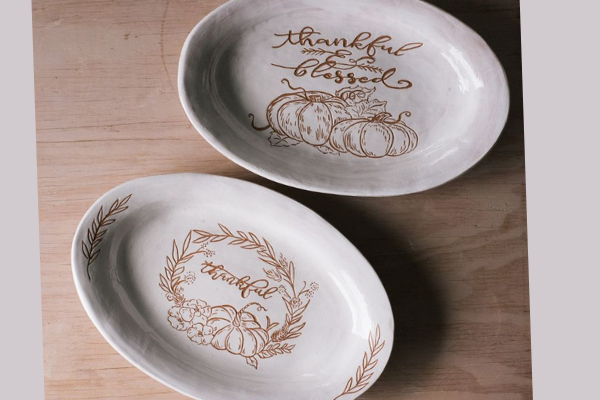 Photo Courtesy of Studio 212 Arts Facebook Page
Listed by: Christina Theisen, eXp Realty (865) 209-3205
Imagine hunting on your land. Create the hunting or fishing lodge that you've always wanted or rough it by setting up camp wherever you want to. It is possible to own your own little piece of East TN, a hunter's paradise. 43.5 Gorgeous wooded predominately rolling acres in Roane County, TN. The property features two ponds stocked with crappie, bluegill, and catfish. Pond #1 has a fishing dock and is spring fed. Pond #2 is overlooked by an 8x8 deer stand tree house that is made from pressure treated wood and stands 13' off the ground! Road frontage on both Highway 70 and Cave Creek Rd. There is so much potential here! Owner has cleared many paths throughout the property, so come out and see this beautiful little piece of heaven on earth for yourself!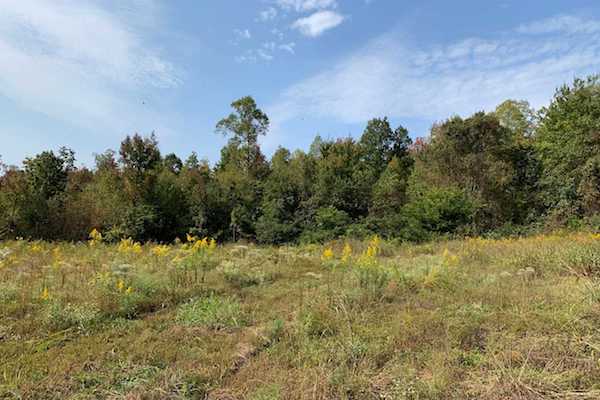 When: Sunday, October 25th, 3pm-5pm
Where: The Cutting Edge Classroom / 817 North Herron Rd. Knoxville
Learn how to bake and decorate amazing Halloween Sugar Cookies in this fun, hands on, and interactive class! The Pastry Chef will walk you through the techniques of making Sugar cookies and royal Icing while sharing tips and tricks! Then you will cover flooding, and other decorating techniques. Everyone will decorate their very own cookies and go home with a box of their creations to enjoy with family and friends! Price is for one adult and one child.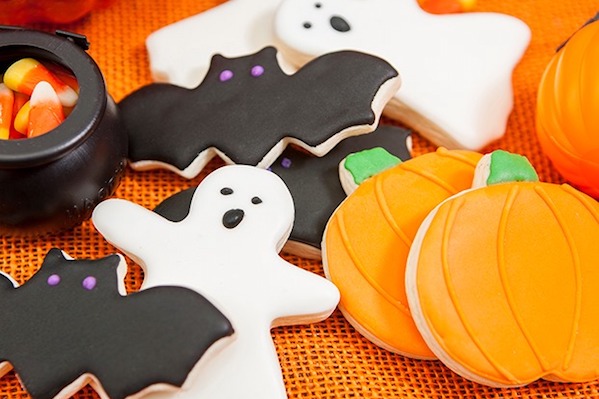 Photo Courtesy of The Cutting Edge Classroom Facebook Page
When: Friday, October 23rd at 6pm & 8:30pm
Where: Halls Cinema 7 / 3800 Neal Dr. Knoxville
Visit this small hometown movie theater, but don't worry they have 100% digital sight and sound (and the best popcorn in town)! You'll buy a ticket for $5 and on the night of, you'll find out what you're watching. The movie for kids will be at 6:00 and adults will be at 8:30. The kids movie will be G or PG and the adults will be PG-13 or R.
Photo Courtesy of Halls Cinema 7 Facebook Page
Have a great weekend! Let us know if you give something on our list a try!