Weekend To Do List - October 30 - November 1, 2020
Posted by Eleanor Cippel on Wednesday, October 28, 2020 at 9:00 AM
By Eleanor Cippel / October 28, 2020
Comment
What a weekend we have in store! Halloween, November begins, Daylight Savings Time, and a Full Blue Moon! Whew! We are still being cautious and hoping and praying that COVID goes away SOON! Our goal is to provide you with safe, but also fun things to do during this time. How great is it that we get to live in a place with so many wonderful things to do and see!?!
Check out this edition of the Great Life RE Weekend To Do List! While we try to find activities and events that promote social distancing and a safe environment please always use your own judgment when attending any activity or function.
When: Friday, October 30th, 6pm
Where: Parkway Drive-In / 2909 E Lamar Alexander Pkwy, Maryville
There's something strange going on in the neighborhood alright... but there's no need to call anyone, just hop in the car and head on down to Parkway Drive-In to catch a Hallow's Eve screening of the original Ghostbusters, and enjoy some trunk or treating!

This is a free event that is sure to be full of all kinds of family fun! Be sure to register your vehicle on Eventbrite (see ticket link) ahead of time.
Gates open at 6pm.
Trunk or Treating until the film starts.
Film starts after sundown, around 7:30pm.
Food vouchers will be provided to each vehicle upon entrance and additional food and drink will be available for purchase.
If you would like to participate in Trunk or Treating, please be sure to don your spookiest costumes and decorate your trunk if you plan to pass out candy!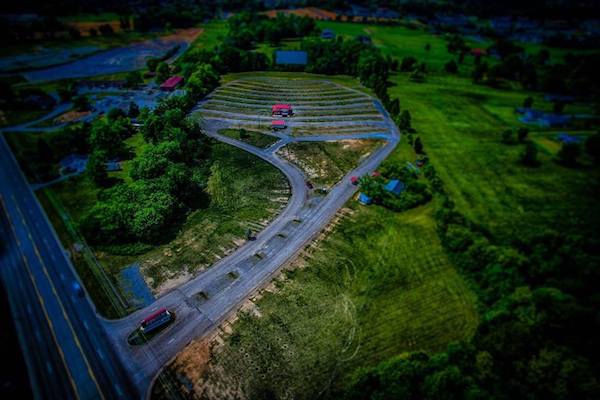 Photo Courtesy of Parkway Drive-In Facebook Page
When: Friday & Saturday, October 30 & 31, 11am-7pm
Where: Saint George Greek Orthodox Church / 4070 Kingston Pike, Knoxville
It's time for Greek food and pastries to go! Instead of their traditional Greek Fest, the parish of St. George Greek Orthodox Church in Knoxville will offer "Greek-To-Go" on Friday and Saturday, October 30 & 31.
Come and experience the taste of authentic Greek food and delicious Greek pastries. The most popular items from our traditional Greek Fest will be offered by way of a drive-thru pick up on the church grounds. Hours both days will be 11am – 7pm.
They will offer two combination plates featuring Gyros and Souvlaki (grilled pork tenderloin kabobs) as the entree. Also available will be favorite pastries…Baklava, Kourambiedes (powdered sugar-covered butter cookies), and a Deluxe Assortment box including those and other pastries.
You will enjoy the same authentic Greek food as in years past. The drive-thru will be located on the church grounds parking lot at 4070 Kingston Pike, Knoxville, TN 37919. Order from the comfort and safety of your own vehicle!
Click here for a pastry only order for pickup on Thursday.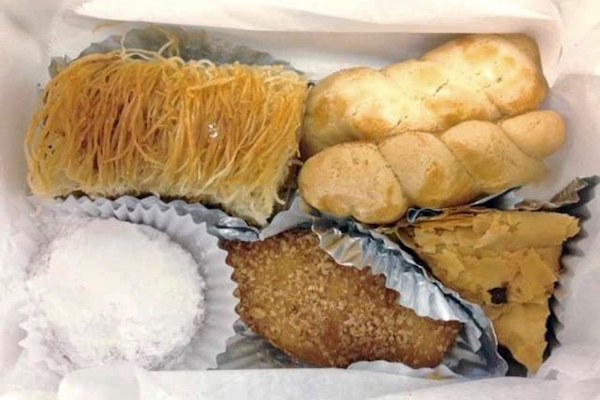 Photo Courtesy of Greek Fest Facebook Page
When: Friday, October 30th, 7pm-9pm
Where: Ijams Nature Center / 2915 Island Home Ave. Knoxville
Ijams Nature Center isn't just beautiful trails, fun recreation, and box turtles. Peel back a layer or two and you'll find a history that is at times mysterious, dangerous, and sinister. What lies at the bottom of the quarry lake, what tales are hidden in the Tharp Trace graveyard, and what new stories will be written this evening? Join in for this spooky (not too scary) walk. Geared for adults and families with children aged 10+.
Participants should wear closed-toe shoes that are okay getting muddy, weather-appropriate clothing, and a flashlight. T
his is an evening walk and participants will cover 1-2 miles. No walk-ins will be accepted. Every participant must have a ticket. Children under 18 must be accompanied by an adult Be sure to register early here.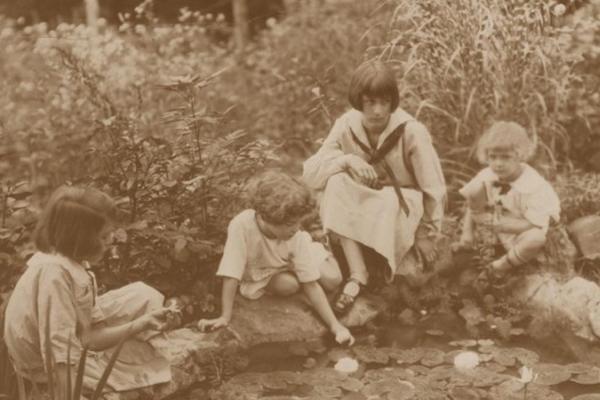 Photo Courtesy of Tennessee River Valley Geotourism
Listed by: Lainey Jones (865) 356-5003 and Eleanor Cippel (865) 712-3656
This beautiful lake lot boasts 111 ft of lake frontage and deep year-round water. Swim, fish or boat from your backyard on 72 miles of Watts Bar Lake! Ready to build with utilities in place. Lakeside Cove subdivision is a private, gated community with clubhouse in the East Tennessee foothills of the Great Smoky Mountains.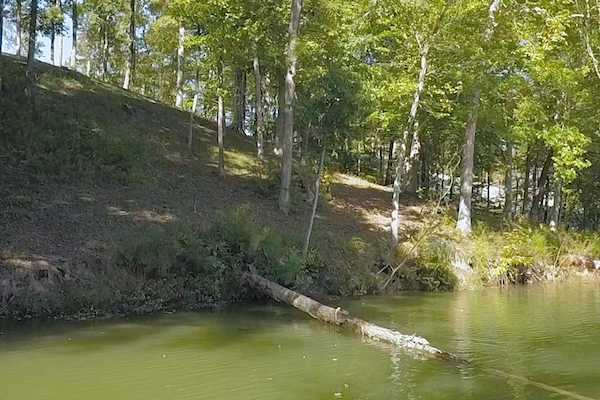 When: Saturday, October 31st, (some times SOLD OUT)
Where: Seven Islands State BIrding Park / 2809 Kelly Lane, Kodak
Pre-registration is required for this event. Use the link below to register. The cost is $5 per person.

2020 brings us a full moon on Halloween night! Put on your costume and join in at Seven Islands State Park for a family friendly adventure! Groups will hike approximately 1 mile down Kelly Lane with a ranger and trick-or-treat at several stops. Along the way, you will attempt to solve a wildlife mystery by gathering clues and information at each stop. You will end on the Green House lawn, where families can enjoy storytelling and a bonfire before heading back to the park entrance. Families with small children are welcome to bring strollers.

Plan for your adventure to last about 2-2.5 hours. Participants in later time slots will hike back in the light of the full moon and listen for the owls and other nocturnal creatures who will be preparing for their own Halloween night adventures.

Each time slot is limited to 15 people. You will practice social distancing, but ask that everyone bring a mask in case there are times that distancing is difficult. Masked and gloved volunteers will hand out Halloween candy. They will also provide hand sanitizer at each stop.

**Please plan to arrive about 15 minutes early to meet your guide. Bring a mask, something to hold your candy, and a flashlight.**

https://tnstateparks.com/parks/events/seven-islands/#/?park=seven-islands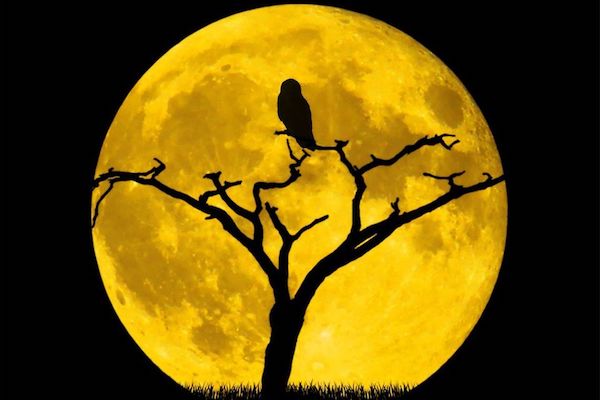 Photo Courtesy of Seven Islands State Birding Park Facebook Page
When: Friday, October 30th and Saturday, October 31st
Where: The Mill & Mine / 227 West Depot Avenue, Knoxville
The Mill & Mine is hosting safely spaced events via their "Pods." Pod sizes range from 2-10 people. Each pod offers your group their own space to hang out, safely distanced from others.
Food and beverage from Tako Taco available for purchase, both by walk-up ordering and by QR code without ever having to leave your spot. For everyone's safety, masks are required any time you are not in your pod.
There will be indoor and outdoor pods available for 2-8 people for $5 a person. The movies this weekend will be Hocus Pocus on Friday and Coco and Halloween (1978) on Saturday.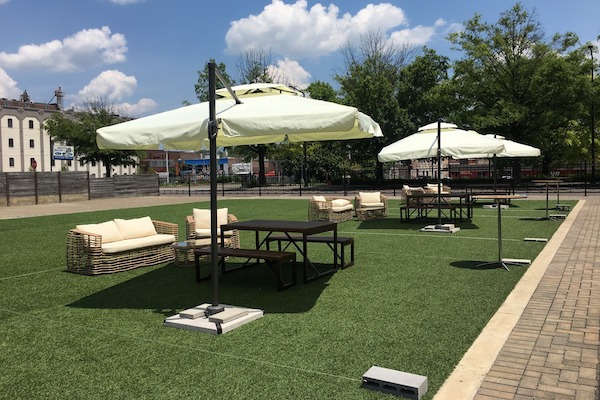 Photo Courtesy of The Mill & Mine Facebook Page
Have a great weekend! Let us know if you give something on our list a try!