Weekend To Do List - Safer At Home Edition
Posted by Eleanor Cippel on Wednesday, April 8, 2020 at 10:00 AM
By Eleanor Cippel / April 8, 2020
Comment
Each week we bring you the Great Life RE Weekend To Do List. We don't want to stop now! Experts say staying at home is the safest way to be. All over the country, and world, things are shutting down so we can stay home and try to be safe. It's easy to go stir-crazy at home, but thankfully there are a lot of ways to stay active and safe while you're practicing social distancing.
So let's try another week of the Great Life RE Weekend To Do List: Safer At Home Edition!
Easter is Sunday, but this Easter will be very different than what many of us are use to. Local news stations like WBIR have gathered information on some Easter events we can still do safely.
Saturday, April 11, 11am-2pm. Rothchild Catering and Event Rentals will host "The Egg-travagant Easter Drive-Thru," a free activity that families can enjoy from the comfort of their car. It will be held at Rothchild Catering, 8807 Kingston Pike. Guests will slowly drive through an exhibit tent filled with giant hand-painted decor and lighting and the Easter Bunny will be there, waving from a safe distance.
Hearts Way Baptist Church, located at 2810 Middlebrook Pike in Knoxville, will hose a drive-in Easter church service from their parking lot at 11 a.m. on Easter morning, April 12.
Neighborhood Egg Hunts, Similar to the 'bear hunts' and 'chalk walks' we've seen popping up in neighborhoods all over America, the Knoxville Moms Blog egg hunt works best if lots of neighbors (young and old) participate. So, spread the word in your local neighborhood! Decorate an egg any way that you want. Download an Egg Coloring Page HERE. Display your egg(s) in your windows by Wednesday, April 8th. Go on an egg hunt with your family to see how many eggs you can find!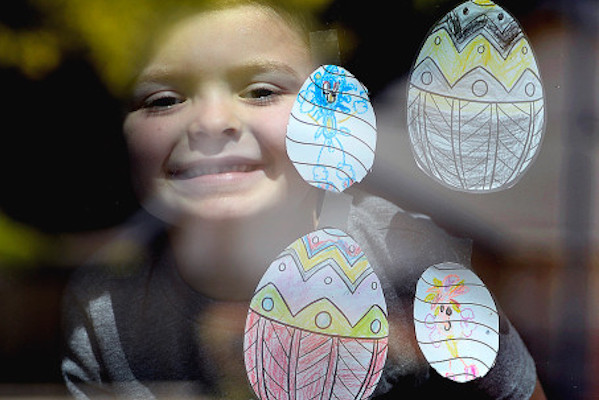 If you have never been to Lambert's you are certainly missing out. We know because they are located right across from our Maryville office and boy do they get us in trouble with all their delicious meals and sweets. While Lambert's is closed right now during the COVID crisis Angela is bringing us some amazing cooking videos on their Facebook page. So far she's made cinnamon rolls, sweet and savory biscuits, and pimento cheese. She does these videos each Thursday live, but you can find them recorded and a list of ingredients online. Be sure to support them when they open back up for regular business! Her strawberry shortcake, made with the sweet and savory biscuit, would make an excellent Easter dessert.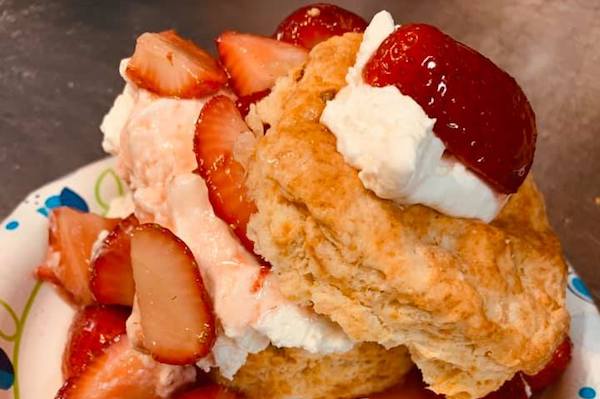 Photo Courtesy of Lambert's Bakeshop Facebook Page
Good Housekeeping has put out some fabulous egg decorating methods that will make you never want to buy a $2 dye kit again (ok maybe for the kids). These are unique and unexpected and will spruce up your Easter decorations. Who says dyeing easter eggs is only for kids? The biggest problem you will have is deciding which ideas to use because they are all so cute.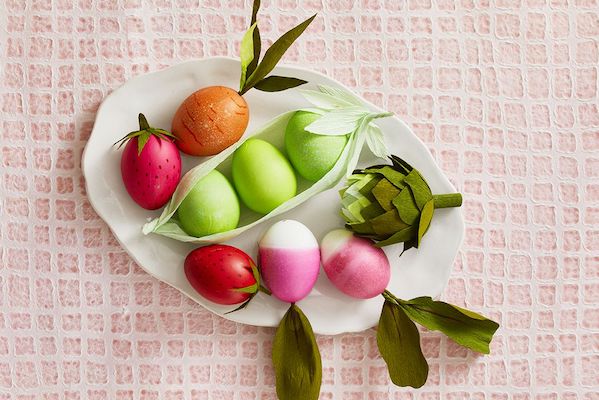 Photo Courtesy of GoodHousekeeping.com
The real estate market has seen dramatic changes. The good news is that almost every aspect of the buying and selling process can be done virtually. Therefore, during these uncertain times, our clients are still achieving their home buying and selling dreams and goals. See how we can help you during these uncertain times. Your health and safety is our TOP priority!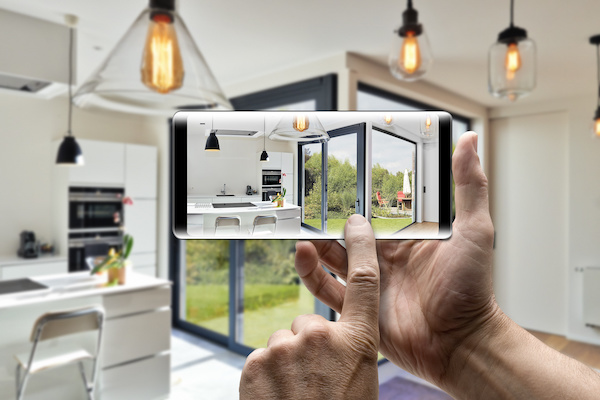 This website, bestideasforkids.com, has some "egg-cellent" craft ideas that are simple and fun for kids of all ages. They've broken the crafts into categories: Easter Bunny, Easter Eggs, Chicks, and Easter Baskets. These crafts can be made with things you probably already have laying around your house.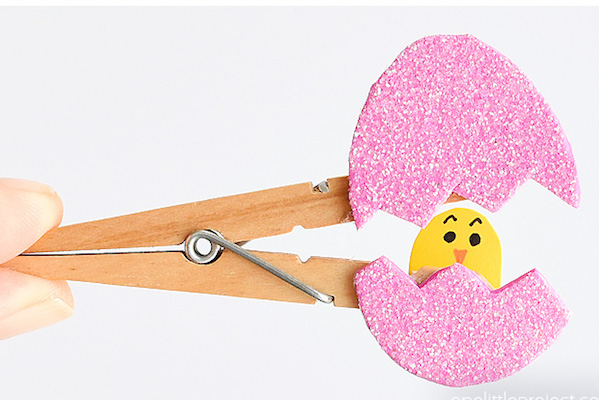 Photo Courtesy of onelittleproject.com
This one isn't officially happening until Monday, but aren't all days running together now anyways?
Disney on Broadway is streaming its special Disney on Broadway 25th Anniversary Concert Monday, April 13th at 7 pm ET.
The special one-night-only will be benefitting the Broadway Cares/Equity Fights AIDS' COVID-19 Emergency Assistance Fund. The live stream will be hosted by Disney Channel's Liv and Maddie star Ryan McCartan, who will be broadcasting live from his basement at home. He will also be interviewing other Disney on Broadway stars who will be video chatting in with him as we all stay home and do our part to mitigate the spread of the current health crisis pandemic.
For more information and to make a donation, visit broadwaycares.org/help2020.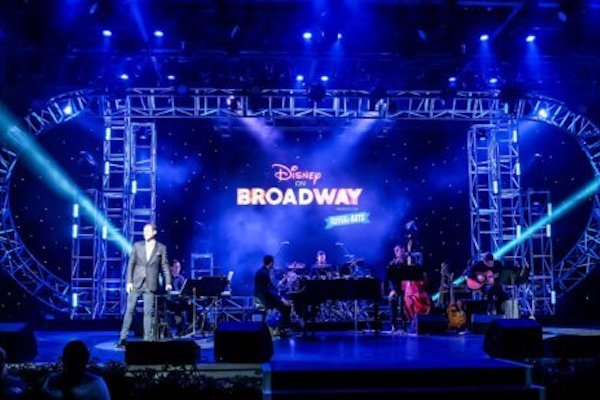 Photo Courtesy of InsideTheMagic.com
Have a great weekend! Let us know if you give something on our list a try!