Weekend To Do List, September 13-15, 2019
Posted by Eleanor Cippel on Wednesday, September 11, 2019 at 11:00 AM
By Eleanor Cippel / September 11, 2019
Comment
When: Saturday, September 14th, 6:30pm-12:30am
Where: Cades Cove / GSMNP, Cades Cove Loop, Townsend
Join a stroll around Cades Cove Loop Road as the full harvest moon of September shines above this historic valley surrounded by majestic mountains. Get a different perspective of the flora, fauna and the fully restored 18th- and 19th-century structures.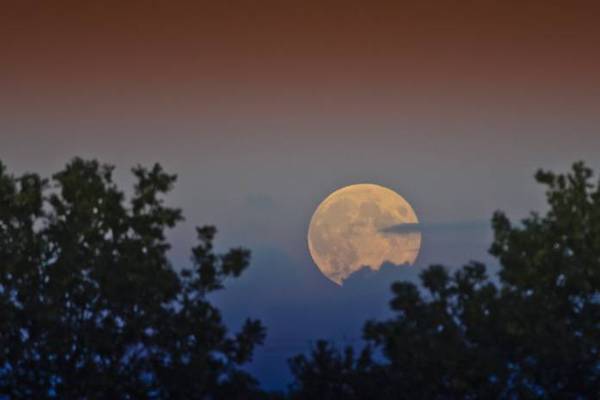 When: Sunday, September 15th, 2:30-5pm
Where: East TN Tours / Gay Street and Market Square, Knoxville
Come Eat, Drink and Socialize with East TN Tours through downtown Knoxville!!
And you know you're in the South when strolling and sipping is on the agenda, so see how we do it...food tour style!
Join in for a two and a half hour culinary adventure where you'll sample large tasting plates from four different local restaurants and eat and drink your way through downtown Knoxville. They can accommodate dietary restrictions, food allergies, etc with advance notice. Their unique food tours are great for anniversaries, dates, birthdays and much more!
Their philosophy is that it's all about the EXPERIENCE, and their food tours are the best way to get it all! From history lessons, scenery and the food, the owner-tour guide will give you the insiders scoop on the best places to eat, drink and more in Knoxville!
**You must book/purchase your ticket(s) online ahead of time at
EastTNTours.com
or by calling 865-410-TOUR (8687). Ticket sales end at midnight before each tour, but you may be able to add on last minute/day of by calling no later than 11am of each tour date!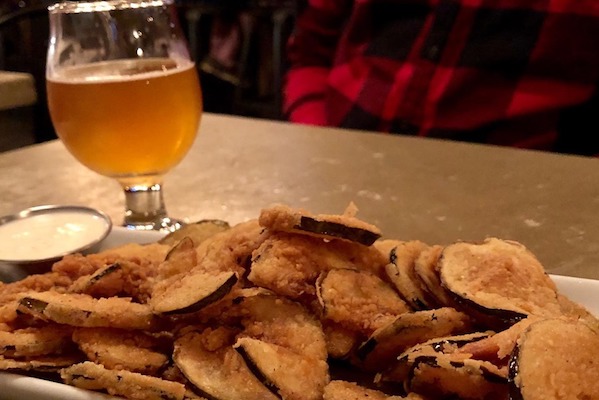 Photo Courtesy of East TN Tours Facebook Page
When: Sunday, September 15th, 1pm-2pm
Where: Blue Slip Winery & Bistro / 300 W Depot Ave NW, Knoxville
Enjoy an hour of Yoga with sweet adoptable small breeds to love on while you workout. The cost is $20 and all proceeds will go to Small Breed Rescue of East Tennessee (SBRET).

What do you get?? A great full body workout with the main focus targeting the core and a happy heart since you worked out for a cause!

Bring an item on the list below with you to class and you'll be entered to win a prize. Stay tuned for prize details! (pay at the door).

What SBRET needs:
-Beds
-Small Harnesses & Leashes
-Training pads
-Toys
-Small Nylabones
-LOTS of LOVE

That's not all...

Bone Soirée Brunch 11:00-4:00

Your invited to the 1st Doggy Brunch by I Love Petcakes at Blue Slip Winery & Bistro! They make healthy homemade cakes & ice cream for your pampered pets & now they even host high-end Pet Parties! Come check them out!

Brunch will also be available for humans at Blue Slip Winery & Bistro so it's going to be a BIG DAY!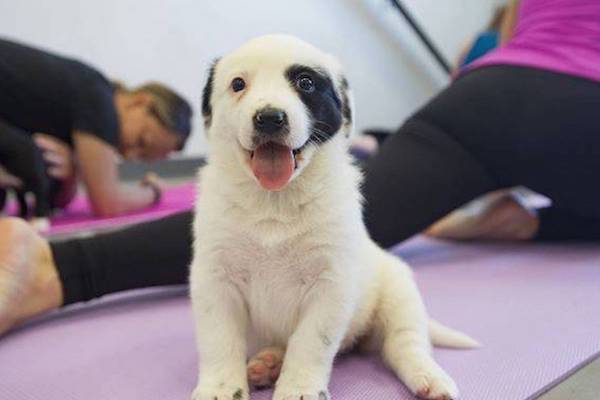 Listed By: Great Life RE brokered by eXp Realty
Contact: Lainey Jones (865) 356-5003 or Eleanor Cippel (865) 712-3656

Level and gently rolling lot on cul-de-sac with beautiful lake view. Architecturally restricted neighborhood. Public water, sewer and natural gas available. 1.24+/- acres. Located in Loudon and convenient to West Knoxville.
When: Sunday, September 15th, 1:30pm-4:15pm
Where: Maryville-Alcoa-Blount County Parks & Rec Commission / 316 S Everett High Rd. Maryville
Bring your "Tiny Tot" (Ages 3-6) or "True Trooper" (Ages 7-9) for a fun afternoon of kid-friendly triathlon activities! Event course is modified for age group levels, with each group having their own course. Participants will run, bike, and get wet as they make their way to the finish line where everyone receives a medal. This unique event is recreational (not competitive) and encourages young kids to get out and get active! Bring a bicycle or tricycle (with helmet) and wear tennis shoes and comfortable athletic clothing that can get wet at the end. A family member must assist each Tiny Tot (ages 3 - 6) as they make their way through the course, but do not have to assist for the 7 - 9 year olds True Trooper course. Parents should wear comfortable athletic clothing as well. No swimming will take place, but participants will get wet as they make their way towards the finish line. Tiny Tot course is open from 2-3:00 pm and Trooper course is open from 3:15-4:15 pm.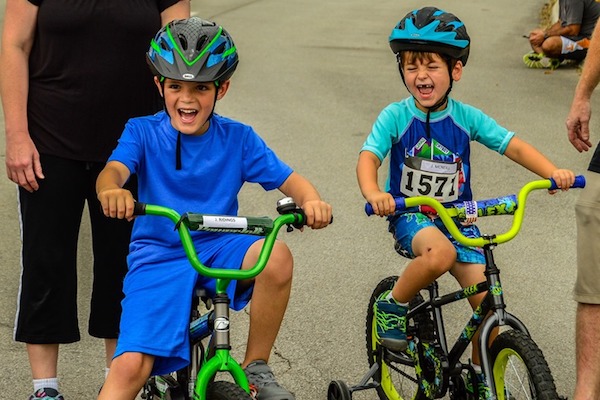 Photo Courtesy of Maryville-Alcoa-Blount Country Parks & Rec Facebook Page
When: Friday, September 13th, 8pm-11pm
Where: Pretentious Beer Co. / 131 S. Central St. Knoxville
An all-star all-woman cast of Knoxville music scene players come together for one amazing night of music to pay tribute to three legends.

This is going to be one for the ages. These 'vs' shows have been super fun and a great experience bringing folks together within the Knoxville music community. We're are incredibly excited to present our first Triangle Match to pay tribute to three country music legends.

The house band is an all-woman supergroup featuring Evie Andus on fiddle, Lauryl Brisson on Drums, Kelsi Walker on guitar.

You've been workin' 9-5. Don't go home a-drinkin'. Go out to Pretentious a-drinkin'. You'd be crazy not to come to this!

With special guests: Robinella
Red Shoes & Rosin
Haley Labelle
Kukuley
Mandi Lawson and April Hill of Teen Spirit
and maybe a few more surprises...

Info about this show:
doors open at 7:30pm
music starts at 8pm
standing room only
this show is open to all ages
tickets are $8 in advance / $10 day of show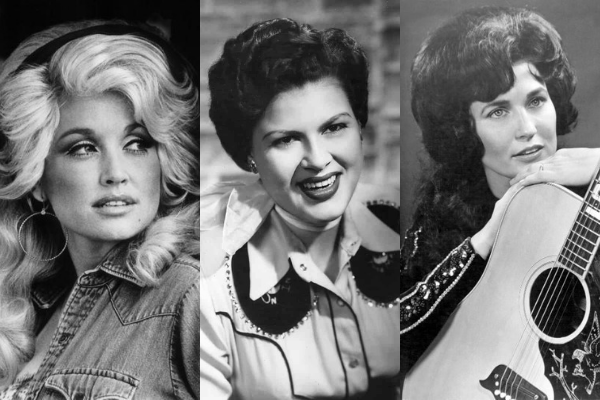 Have a great weekend! Let us know if you give something on our list a try!